Introducing… The Box Of Maine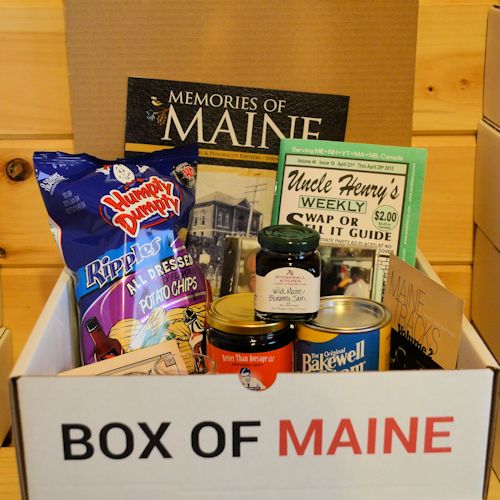 If you are looking for a unique gift for a displaced Mainer, then look no further. The Box Of Maine allows you to send a customized care package of the way life should be.
The premise is simple: choose 5 or 10 items from a selection of iconic Maine brands, foods, and merchandise. The Box Of Maine will package them up in a distinctive box and send your friend or loved one a taste of home.
The items available include foods local to Maine like Humpty Dumpty potato chips, Bakewell Cream, Maine maple syrup, and more. Other Maine favorites like a copy of Uncle Henry's magazine, Tom's Of Maine soap, Burt's Bees lip balm, and University of Maine merchandise are also available.