Mothers are simply awesome.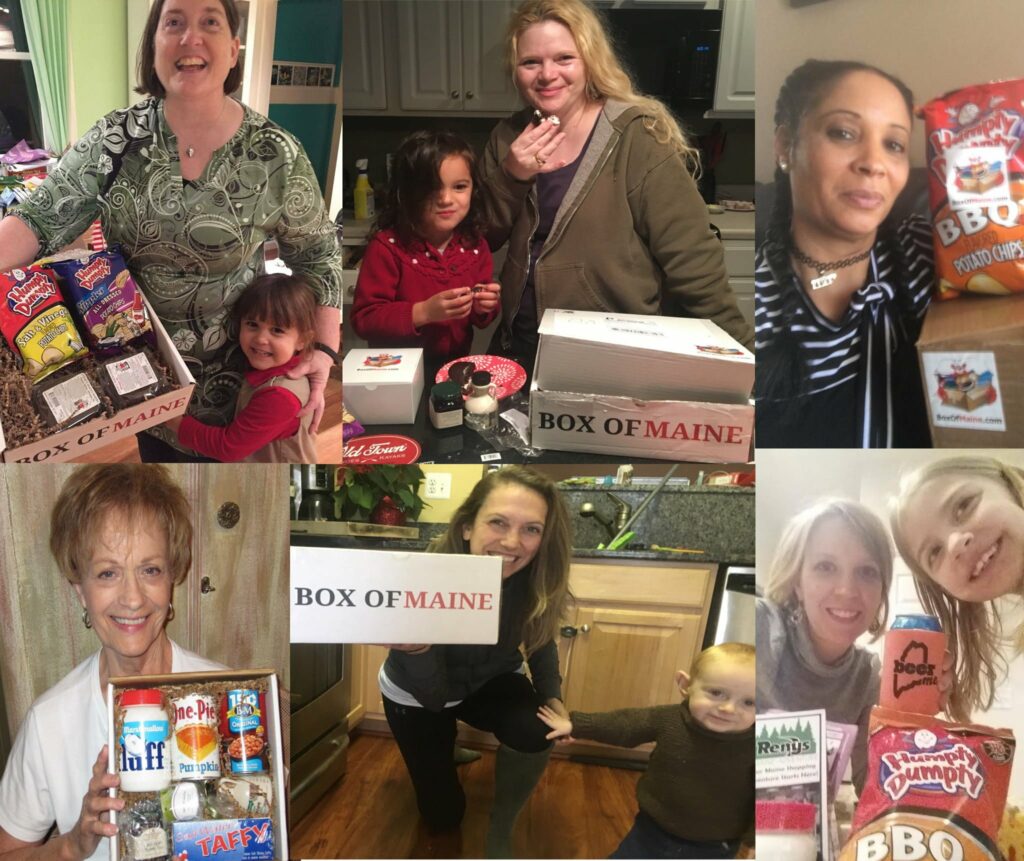 They do so much for their families and we want to give opportunities to tell all the Moms, thank you for everything!
Last month we did a Box of Maine giveaway but it was unlike any other one we have done over the past few years. This giveaway was not about guessing a number or solving a math problem. We wanted to give a box of Whoopie Pies to a very special Mom. All you had to do in order to win, was to tell us why your Mother (or a close Mom you know) is so special to you and show her some extra 
❤
 There were over a 100 comments from other moms, daughters, sons, husbands, etc.. lifting up that special woman that made such a big impact on not only their lives but others around them. From working around the clock to making big sacrifices for the needs of others and not their own.
Here are a few comments that really highlight the purpose behind the giveaway.
"My mom is a breast cancer survivor, one of the hardest working women I know, took care of my dad for over 20 years prior to his passing. My mom now lives with me and my husband, and now I take care of her. She's one amazing woman!!! She loves sweets and every time I go to Maine I get her some Wicked Whoopies and When Pigs Fly breads. Thanks so much for the opportunity to show her how much I love her" -Kim
"I nominate my wonderful mother-in-law, Joan. My mother passed away in 2013 and she has been there for me through it all. I met my husband when my son was 2 years old and she always treated my son like he was her grandson. She is the best mother-in-law/grandmother and I am very lucky to have her in my life." -Gail
"My mom is special to me because no matter what has happened in my life, she has been by my side through thick and thin. She is my shoulder to cry on. When I celebrate, she right there celebrating with me. She is my hero! She is always putting my sister, my kids and I first and she totally deserves a box of whoopie pies 
🙂 "-Sam
"My mother gave up her career as a teacher to work the family dairy farm with my father. Together they've raised 6 kids and have 17 grandchildren & 4 great grandchildren. Her life revolves around her family. Winning some whoopie pies would mean she could enjoy them rather than making them for the family. Please consider my selfless mom for the prize." -Janet
In addition to the giveaway, we also made a short Mother's Day video:
Send that special Mom a Box of Maine today!
10% OFF COUPON CODE: MOM10
Thank you to all the Mom's out there!