Blog

Farming in Maine, booming or glooming?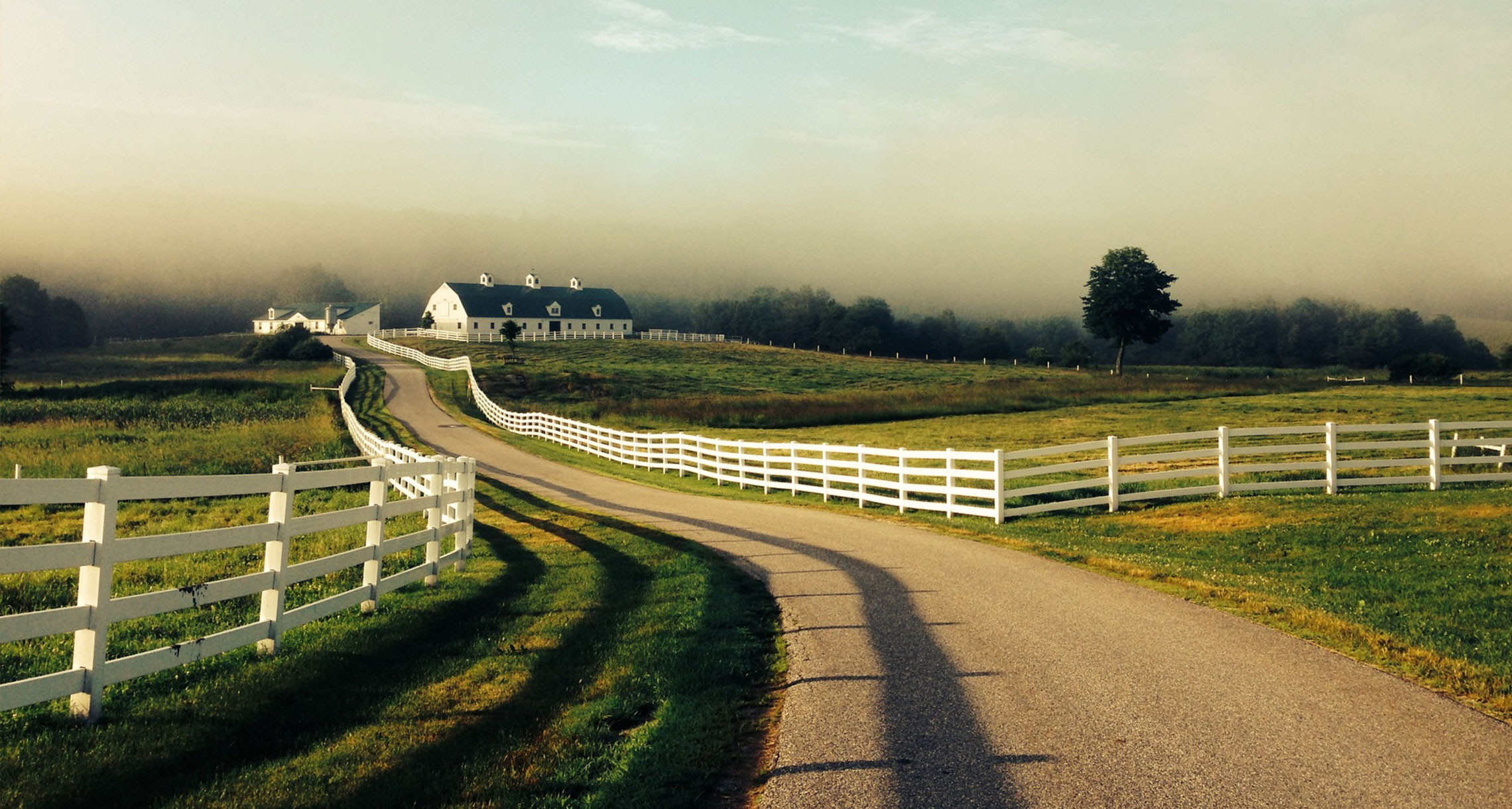 As September quickly descended into October, Maine people are finding themselves at the end of yet another busy growing season. Gardens in Maine begin anywhere from February to April. Seeds are carefully dropped into soil, kept in planters until they have begun to sprout, and transferred into the ground when the frost is finally put to rest for the winter. Over the weeks of summer, their caretakers watch over these little plants; they weed, fertilize, and water them faithfully.
Whether it be tomatoes, potatoes, or peppers, Mainers begin to harvest their little (or big!) crops throughout the summer. The end of August through the end of September is a busy time. Fruits and veggies are harvested and processed. Most people do can their food, but some prefer to freeze or dehydrate their crop. From small, one family gardens to big agricultural productions, one cannot deny the integral part farming has played in Maine's history.
Initial Challenges
Before Maine was densely populated, Native Americans did not farm. They relied on hunting and gathering. However, as more and more people settled in the Saint John Valley, they relied on the food they grew to sustain them through long, harsh winters. Not many people had the knowledge of the area's animals and edible crops to survive without farming. In the early days, settlers were unaccustomed to the unreliable frost and growing conditions, and some years, they did not have enough to make it through the winter.
A very popular crop among the early residents of Maine was potatoes. The plants themselves were hearty and could withstand a frost if they needed to. Additionally, potatoes kept incredibly well in the cold Maine winters. Other popular crops were corn, hay, and buckwheat. Farming these crops was beneficial for feeding humans and animals alike.
In the 1800s, farmers grew wheat and were making quite a good sum of money on flour. According to several sources, this success was short-lived. Mosquito-like midges wreaked havoc on wheat crops, destroying the farmers' supply for market.
Farming as a Way of Life
Among the various challenges, Maine residents found what worked and what did not. Continual trial and error led to these men and women shaping their entire lives around farming. Everything a family needed was either grown, killed, or made on the family farm. Children were expected to help tend crops, feed animals, and assist with harvest. Unsurprisingly, families had a lot of children to help even out the work-load.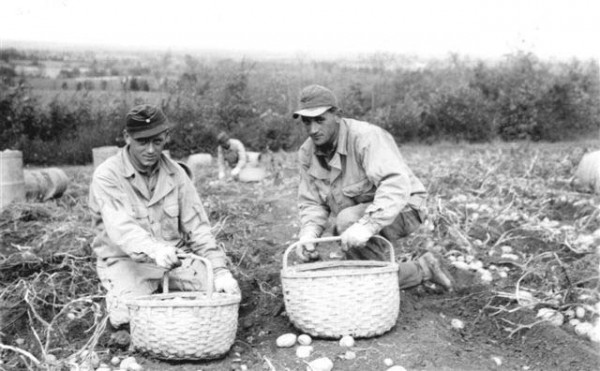 Communities were tight-knit. Traveling between towns was not done unless supplies needed to be purchased, or crops needed to be sold. You see, even historically, Mainers worked together to help each other survive. As the state's geography varies across its borders, so did the variety of trades and natural resources in each settlement. There were lumberjacks, fishermen, and farmers spread across the state. Naturally, they helped each other out.
Just shy of the 20th century, Maine farmers realized they could not only farm as a way to provide for their families, but also to provide an income. Dairy farms had popped up everywhere; railroads helped transport milk to locations like Portland, and even Boston.
The Farming Boom
The Industrial Era played a fabulous role in providing better machinery to automate farming tasks. Farmers could spend much less time tending to an area of crops, so they upped their production. Trains took their goods to markets along the East coast, farming co-operations were formed, fairs and state-sponsored events brought local awareness and cash prizes, and canning factories increased the shelf-life and travel-life of crops.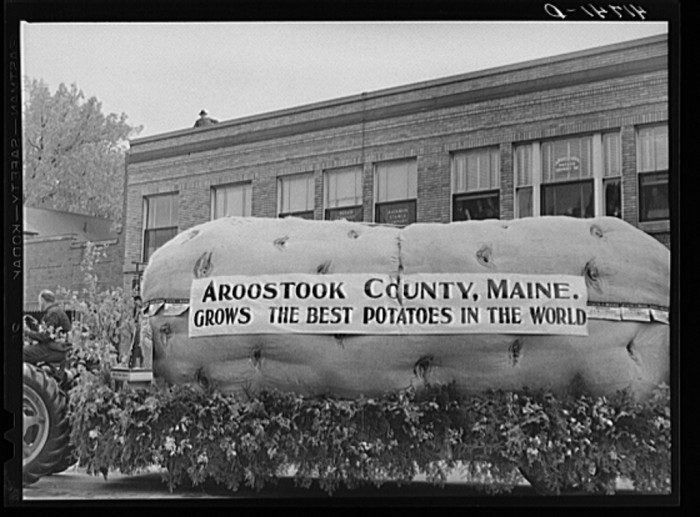 In the 1940's, the Maine Organic Farmers and Gardeners Association (MOFGA) was formed. The association helped farmers stay true to their roots and not compromise on the quality of product they brought to the public sphere. Also in the 1940's was a record high of Maine farms. Just over 42,000 farms were contributing to the Maine economy in 1945 alone.
Today
Unfortunately, that number has dwindled. Today, only ⅙ of that 42,000 farms exist within the state. A lot of this is due to a shift in the economy. The farming market was oversaturated, profits began to shrink, and people began to lose interest. A lot of farmland was handed over to reforestation projects throughout the state. Although the total number has decreased significantly, there is still a very strong farming presence in Maine.
MOFGA is dedicated to preserving the heritage of farming in Maine. Every year, the organization holds an annual fair, the Common Ground Country Fair, that is widely attended.
Small farms produce fruits, veggies, cheeses, milk, and animal products. Nowadays, Mainers focus more on growing gardens meant to sustain their immediate family, not turn a profit. There are, however, exceptions to this rule. Tide Mill Organic Farms in Pembroke supplies the state with delicious chicken products, Maple Lane Farms in Charleston takes care of the pork sector, and Chase's Daily in Belfast is a unique farm-to-table restaurant that offers food and produce fresh from the family garden.
Mainers have a heritage that is deeply rooted (hehe) in farming. My own grandfather grew up on a farm and then became a farmer himself. I still remember helping him harvest potatoes and stuffing myself with the best corn on the cob, fresh from Papa's garden. As are many things around here, it is just a way of life.
We Thank You!
Here at Box of Maine, we are proud of our state history. Without it, we would not be able to appreciate the rolling hills in the County, the tart bite of a blueberry, or the juiciness of a garden-grown tomato.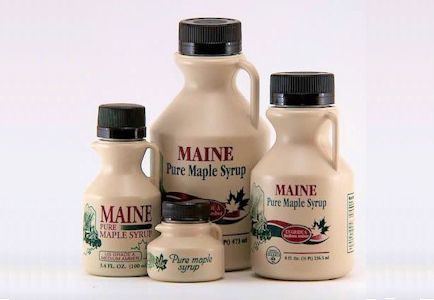 While we cannot accurately share those joys with you, we are delighted to offer you products that are grown, harvested, and made right here in Maine. From maple syrup harvested in the early spring, to wild blueberries in the fall, we promise you a taste of our home.
As always, we are so thankful for you all!