Blog

Haunted Houses and Spooky Hayrides in Maine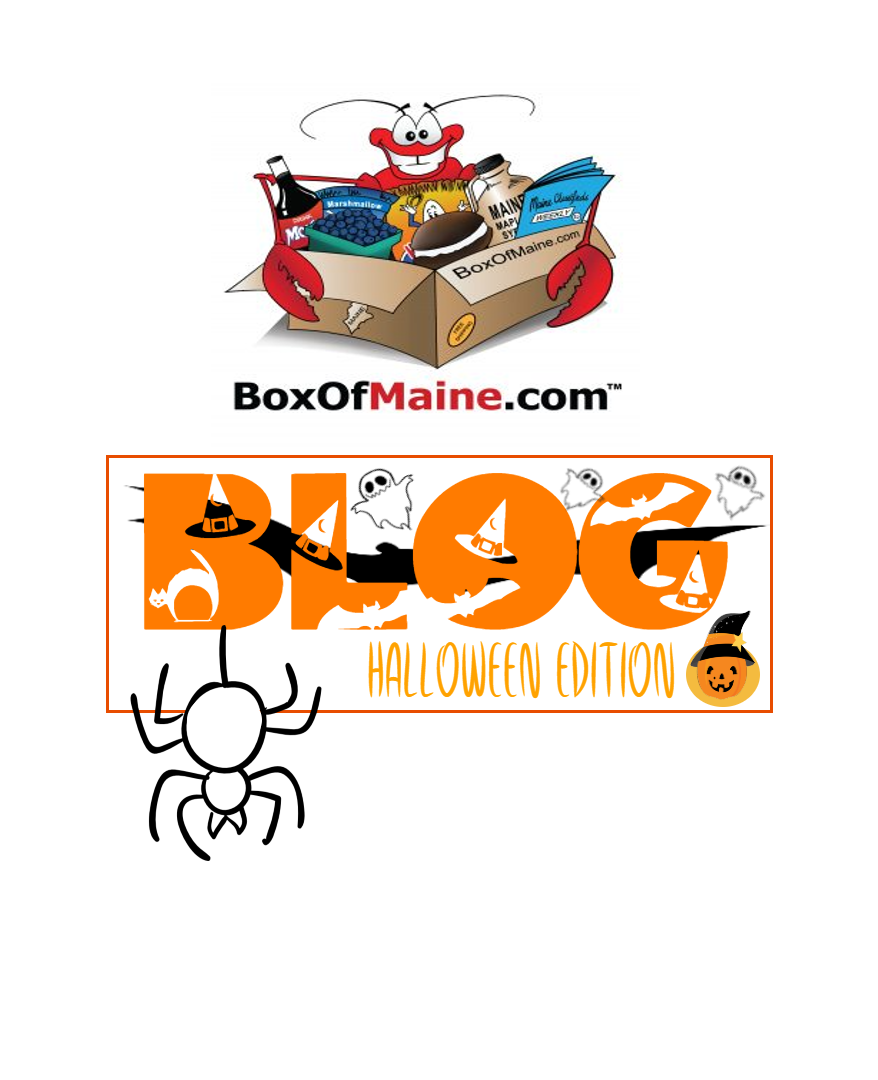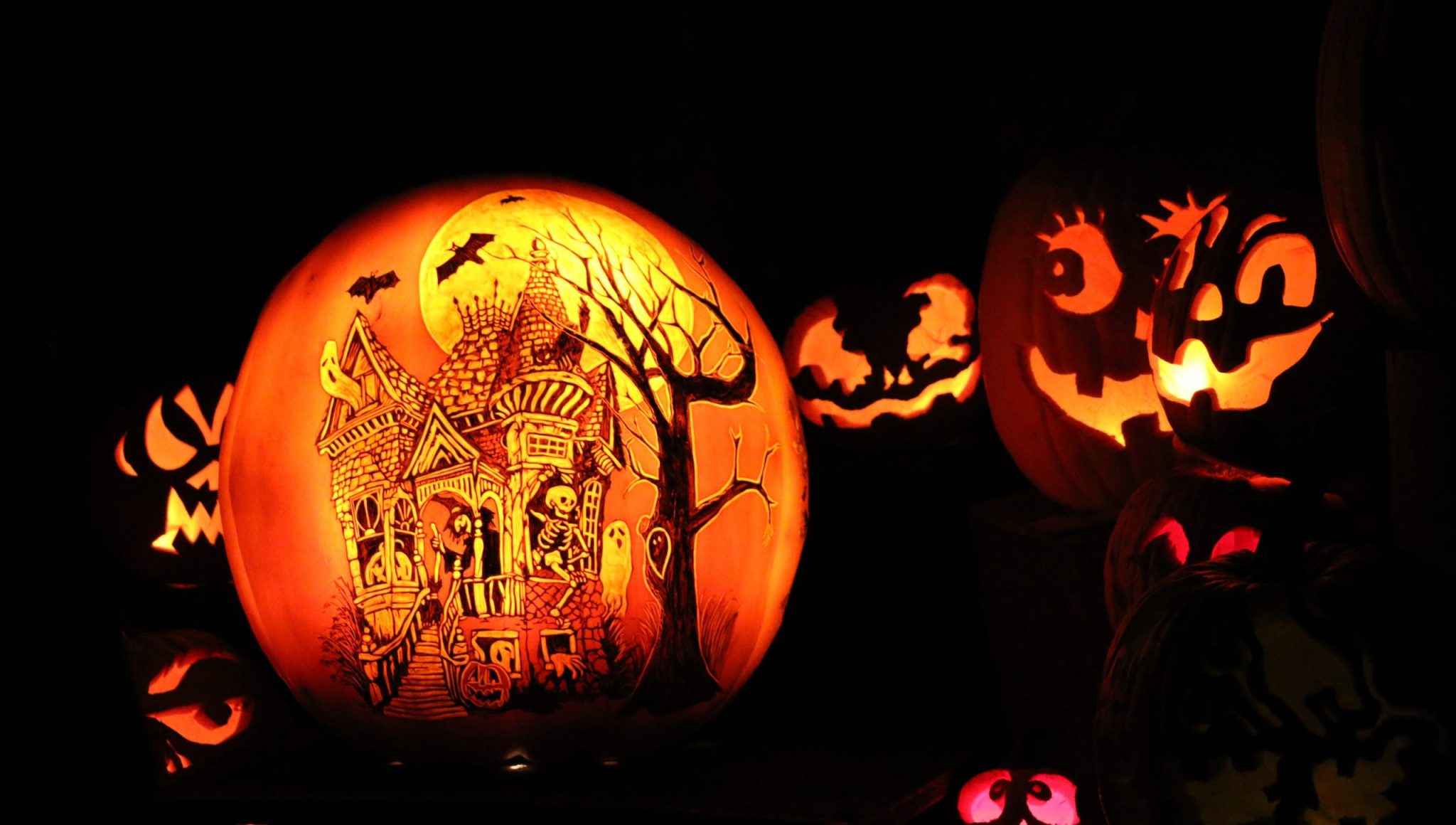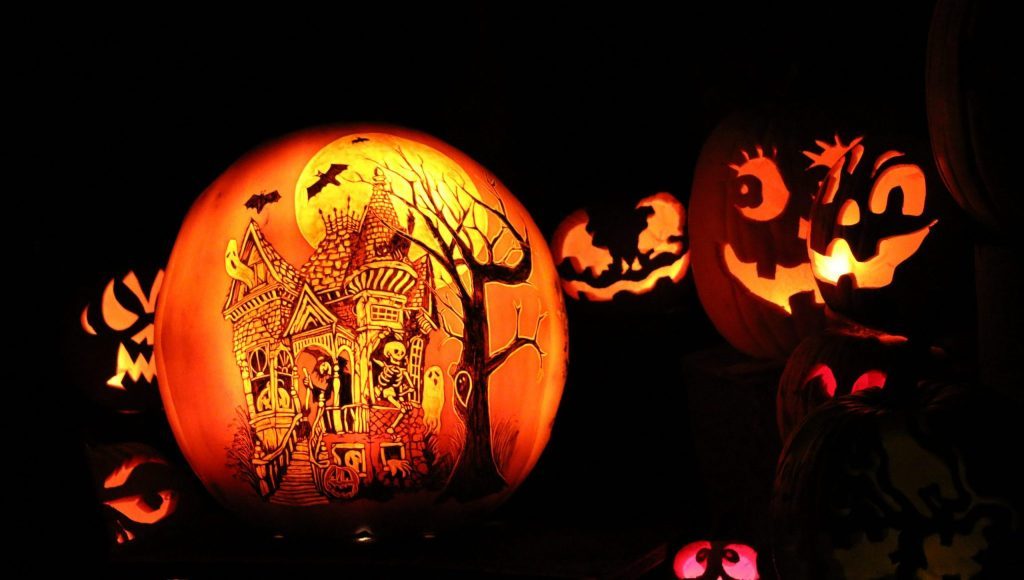 Happy Halloween or All Hallow's Eve ! This spooky holiday is just a few days away from celebration and Box of Maine has compiled some mysterious activities for the entire family. Originally a tradition celebrated in Ireland and Scotland, in the 19th century, many Irish and Scottish migrants brought many Halloween customs to North America, and then through American influence, Halloween has spread to many other countries around the world with different variations.
Here in Maine we love visiting creepy haunted houses, getting entangled in corn mazes, screaming loud from a horror movie and of course dressing up as our favorite superhero– but it's just so much more entertaining the younger you are, I remember chatting with the neighborhood kids on the bus ride home from school on how many houses I could hit in one night. Trust me,  trick or treating was a battle I fought only once a year, after stampeding all over the "Tree Streets" in Bangor and what seemed like forever until all the porch lights flicked off and I waddled home to count my booty.
Once home, I spent the remaining hours feeling the happiness of a chocolate comatose. I just couldn't understand how people just give you free candy but as a young Maine pup, I just didn't care. So Mom & Dad or Grandma or Grandpa, bring those kids out for a scary & spooky adventures and show them how haunted and fun Maine truly is.
These are memories every little gremlin out there should have, Box of Maine hopes you enjoy our recommendations, I definitely recommend purchasing tickets to any of the events I've listed below as soon as possible, space is limited. Have fun and be safe !
---
---
Maineiac Manor – 663 Stillwater Ave. Bangor, Maine 04401
Maineiac Manor is the area's newest Haunted House with over 6,500 scare feet ready to make you scared to death of the undead!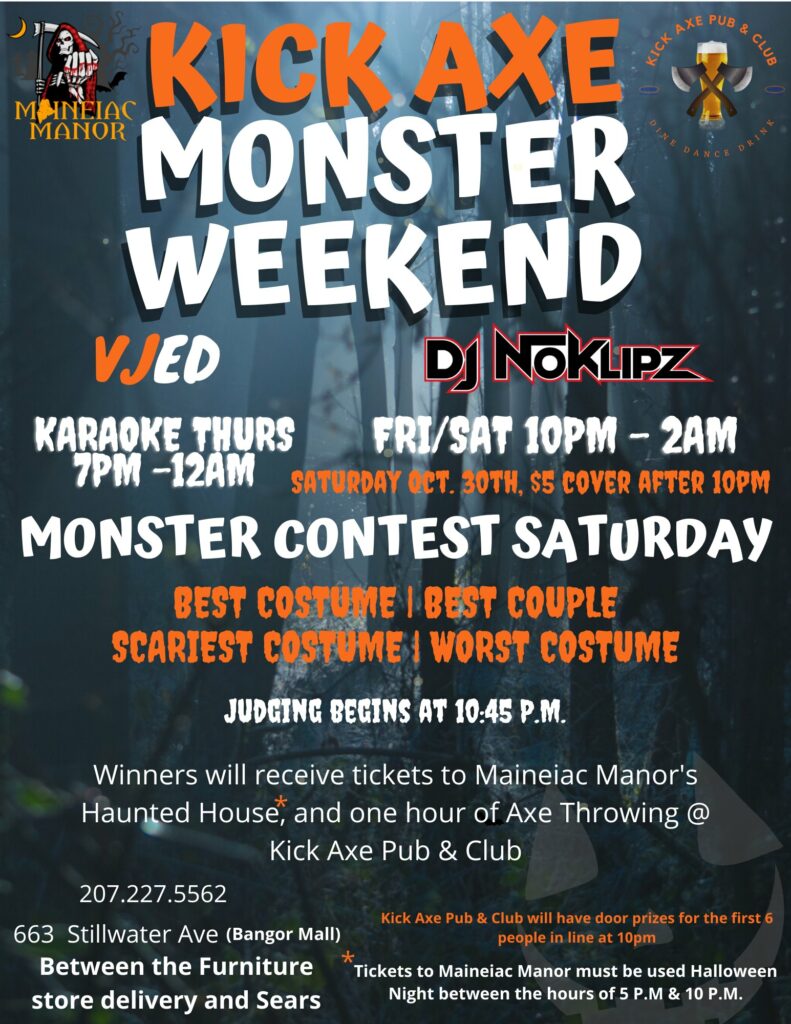 This Halloween weekend at Maineiac Manor, the unhinged haunted house at the Bangor Mall, come prepared for anything—especially when it comes to screaming, because you'll be doing plenty of that.
We've made certain of it.
Halloween Weekend
Friday 6-10PM | Saturday 5-10PM | Sunday 5-10PM
LOCATION:
Former Hollister location in the Bangor Mall (across from Spencer's).
FOR OUR GUESTS:
• To keep everyone safe, we will entertain groups of four or less. Larger groups will be split up.
Not recommended for children under 13.
Admission is $15 per person at the door. We accept cash or card.
NO REFUNDS, NO RETURNS, NO EXCHANGES AT ANY TIME. IF YOU DO NOT MAKE IT THROUGH OUR ATTRACTION DUE TO HOW SCARY IT IS, THERE WILL BE NO REFUNDS OR EXCHANGE
Maineiac Manor – 663 Stillwater Ave. Bangor, Maine 04401
Haunted Grandview Manor – 139 TM Wentworth Rd. Lebanon, Maine 04027

Haunted House and Haunted Outdoor Walk
2021 Haunt Season starts Oct 2- 31 with No Scare Nights and Full Scare Nights. Come visit us in Lebanon, Maine
 It's a whole lot of scary !
Volunteers Wanted – All Positions are Volunteer. There are no paid positions at this time. However, this is a commitment as our haunt season runs every weekend of the month of October and the first weekend in November.
Actors – Are to arrive 1 hour before gates open or earlier. (6 to 10:30pm)
We would like actors to volunteer for the whole night.
Make Up Artist – Are to arrive 2 hours before gates open. (5-7)
Parking Attendants – Are to arrive 45 mins prior to gates opening. (6:15pm-9)
​This maybe done if shifts depending on how many volunteers we have for this position.
Monday:

CLOSED

Tuesday:

CLOSED

Wednesday:

CLOSED

Thursday:

6:30 PM – 9:00 PM

Friday:

7:00 PM – 10:00 PM

Saturday:

7:00 PM – 10:00 PM

Sunday:

7:00 PM – 9:00 PM
Phone Number – (207) 457 – 0338
Location – 139 T M Wentworth Road, Lebanon, ME 
---
---

---
"The Phantom of the Opera" (1925) and the Kotzschmar Organ (20 Myrtle St, Portland, ME 04101)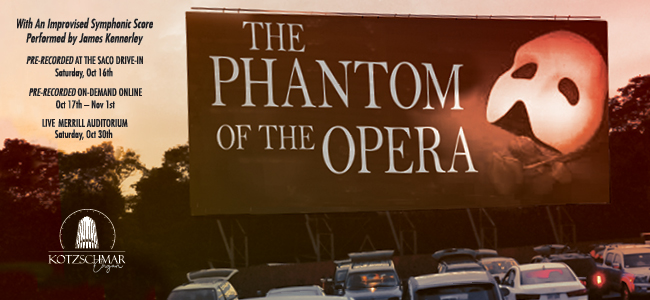 "You must know that I am made of death, from head to foot, and it is a corpse who loves you and adores you and will never, never leave you!"― Gaston Leroux, The Phantom of the Opera
We firmly believe THIS is the way to celebrate Halloween in Portland, Maine. The annual silent film honoring Halloween is a fan favorite, and we're excited to be back in Merrill Auditorium with our loyal fans of all things dark and spooky!
Kennerley improvises the music for these events, and no two performances are ever the same. If you're joining us earlier in the month at the Saco Drive-In (October 16) – don't expect the same exact music at this performance. THAT is the beauty of improvisation, and our own James Kennerley is the hands-down master of this difficult-to-master skill!
Join Municipal Organist James Kennerley as he brings life, intrigue and, most importantly, brilliant musical accompaniment to The Phantom of the Opera, a 1925 American silent musical horror film adaptation of Gaston Leroux's 1910 novel Le Fantôme de l'Opéra, directed by Rupert Julian and starring Lon Chaney in the title role of the deformed Phantom who haunts the Paris Opera House, causing murder and mayhem in an attempt to make the woman he loves a star. This silent movie classic will be silent no more when Kennerley adds his magnificent playing to the film!
The movie will begin at 7:00pm.
We are still evaluating whether our annual costume contest will be held. We will update this page as those details are finalized. The contest will begin before the movie if we are able to hold it.
Tickets are $18-$23, plus applicable PortTIX fees.
Tickets are available through PortTIX, the trusted box office for The Friends of the Kotzschmar Organ.
Location: Merrill Auditorium – 20 Myrtle St, Portland, ME
By PHONE at 207.842-0800 or ONLINE.
---
Judgement Day at the Haunted Courthouse – 23 Courthouse Rd. Dresden, Maine 04342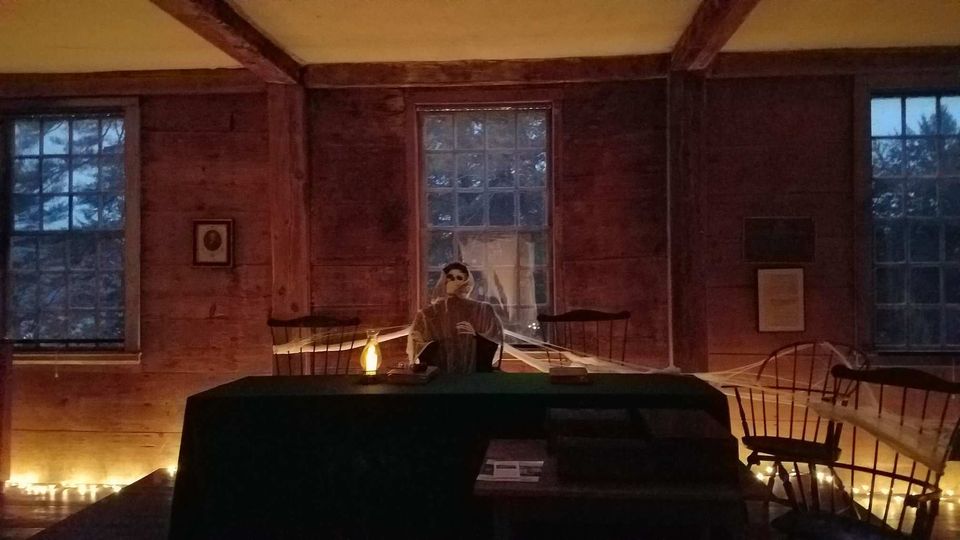 From 4:00 pm – 7:00 pm on October 29th and 30th , participants will experience tours of the court house and cemetery with hauntings provided by actors portraying the ghosts of Pownalborough past. Hot chocolate and cider will be available, along with an inviting outdoor fire to allow guests to warm up and enjoy the property after their "chilling" tour.
Tickets are free for
children under 16
and
$10 per adult
and are available in advance through the organization's website: 
www.lincolncountyhistory.org.
 Tours will be scheduled to begin every 15 minutes and be limited to 4 individuals or a family group of up to 6 people. Per
CDC recommendations
, masks are required in the courthouse. The
Pownalborough Court House
is located at
23 Court House Rd
, off
Route 128
, in
Dresden
.
Website – Click here
Times: 4:00pm – 7:00pm
Admission: $10 per adult and will be available in advance through the organization's website – Click here
Tickets are free for children under 16
Location : Pownalborough Court House
23 Court House Rd. Dresden, Me (Outside of Augusta, Maine)
---

---
A Halloween SPOOKTACULAR – 471 Stroudwater St, Westbrook, Maine

Join us for a family–friendly presentation of Halloween-inspired ballet by students of the Senior and Pre-Professional Divisions at Portland School of Ballet!
Halloween-themed dances are combined with famous classical music for a performance that is ideal for all ages!
This performance will include a raffle drawing and costume parade at intermission, so come dressed in your best Halloween costume!
Face masks are recommended, especially for unvaccinated individuals.
Admission: Adults $17
Kids (12 & under) $12
Location: Westbrook Performing Arts Center – 471 Stroudwater St, Westbrook, ME 4092
---
Paloween: Trick or Treat at Animal Welfare Society – 46 Holland Rd. Kennebunk, Maine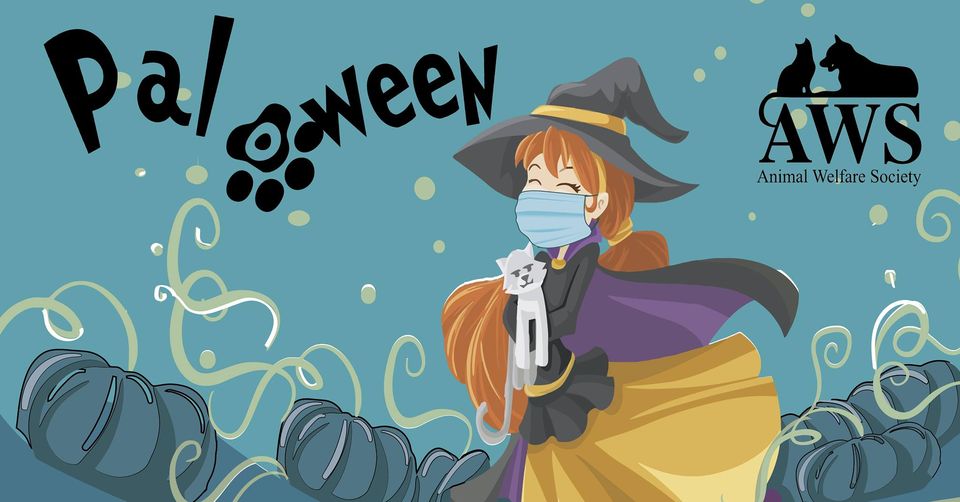 AWS is a private, 501(c)(3) non-profit humane society located in Kennebunk, Maine and is a regional leader in companion animal welfare. Programs and services include pet adoption, training, youth education and a community veterinary clinic.
The Animal Welfare Society operates a progressive animal shelter and adoption center on a 40 acre campus in Kennebunk and satellite adoption centers throughout northern New England.
Join the Animal Welfare Society for a family-friendly Halloween with your furry pals!
We'll make treats for the dogs, cats and rabbits in the AWS Adoption Center, have a costume parade, and do a Halloween-themed scavenger hunt around AWS' campus.
Candy, treats and prizes! Paloween takes place outdoors – rain or shine!
FREE. Safe, non-spooky family fun!
Location: 
Animal Welfare Society – 46 Holland Rd. Kennebunk, ME
---
---
Wicked Scary stuff there, I tried to pick out activities in different counties of Maine so I apologize if I wasn't able to find any cool Halloween ideas in your area. You always have the opportunity to visit a new area of Maine next year. Thanks again for checking out another Box of Maine blog, remember "Safety first" whenever going out in public and be respectful of other's people's time. Let the holidays begin !