Blog

Raising money toward Heating oil for Maine Veterans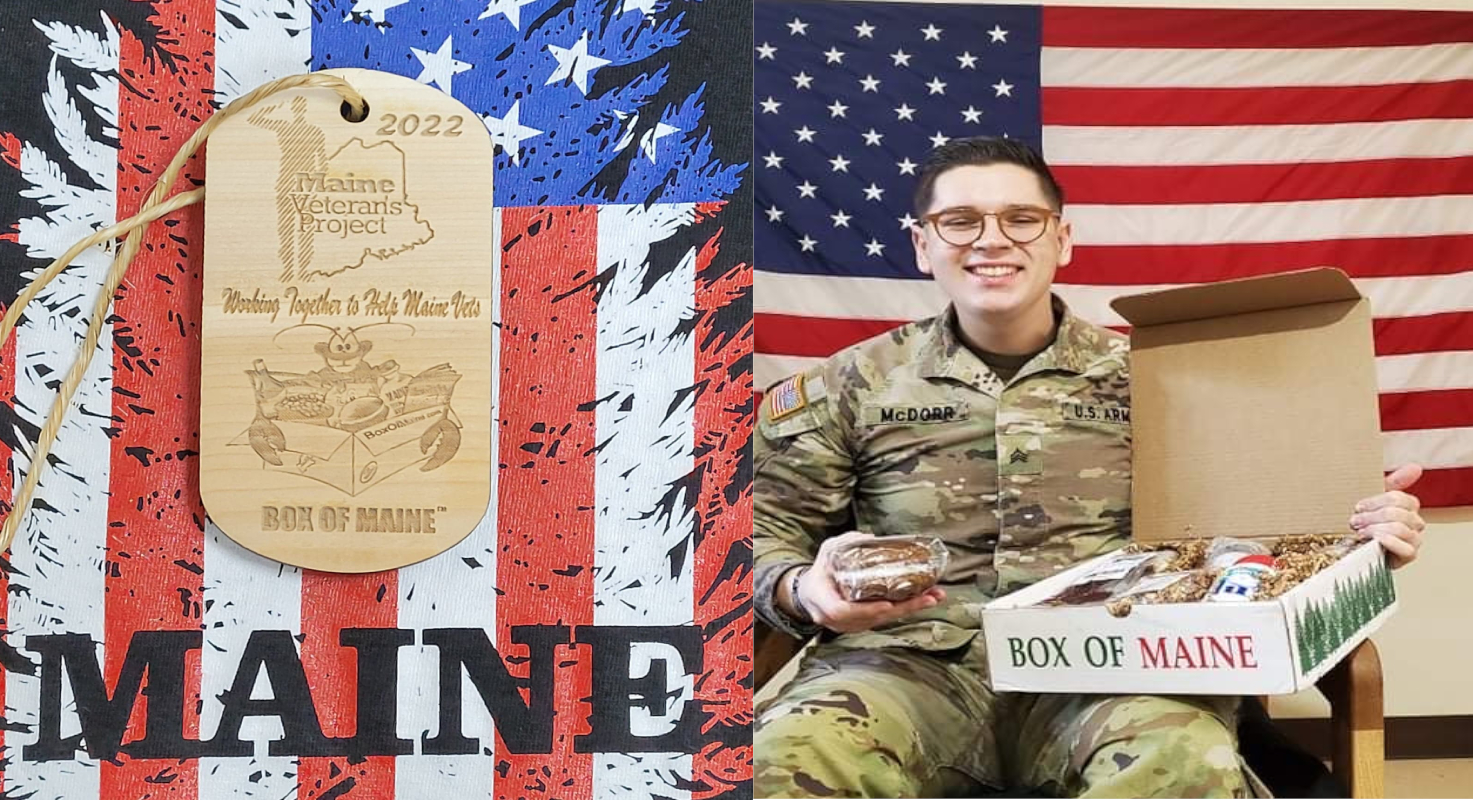 Hello, friends! It seems crazy that we are already well into the month of November. As the Christmas season approaches, we at Box of Maine have been kicking our efforts into overdrive. Some of you might remember reading about our partnership with the Maine Veterans Project. As of last November, we were able to donate $2,000 to the non-profit. This year, we have partnered with them again and are thrilled to take our mission of giving back to the next level. 
We have a lot of exciting things coming in recent days! November 11th is Veteran's Day this year. Consequently, we have decided to dedicate the entire month to the men and women who have served our country so faithfully. Their sacrifice does not go unnoticed. In the past, we have focused our fundraising efforts on various non-profits throughout the state; this month, it is the Maine Veterans Project (MVP). 
Maine Veterans Project
There is a huge percentage of veterans who struggle with transitioning back into civilian life. For making up less than 1% of the country's population, 20% of total suicides in the U.S. are veterans. MVP is dedicated to lowering that percentage. They assist Maine vets by helping with food assistance, heating oil assistance, veteran-focused events like martial arts and hiking trips, and even a tattoo program to memorialize fallen comrades. Their "boots on the ground" approach resonates with us. It is an honor to come alongside such a fantastic non-profit right in our backyard.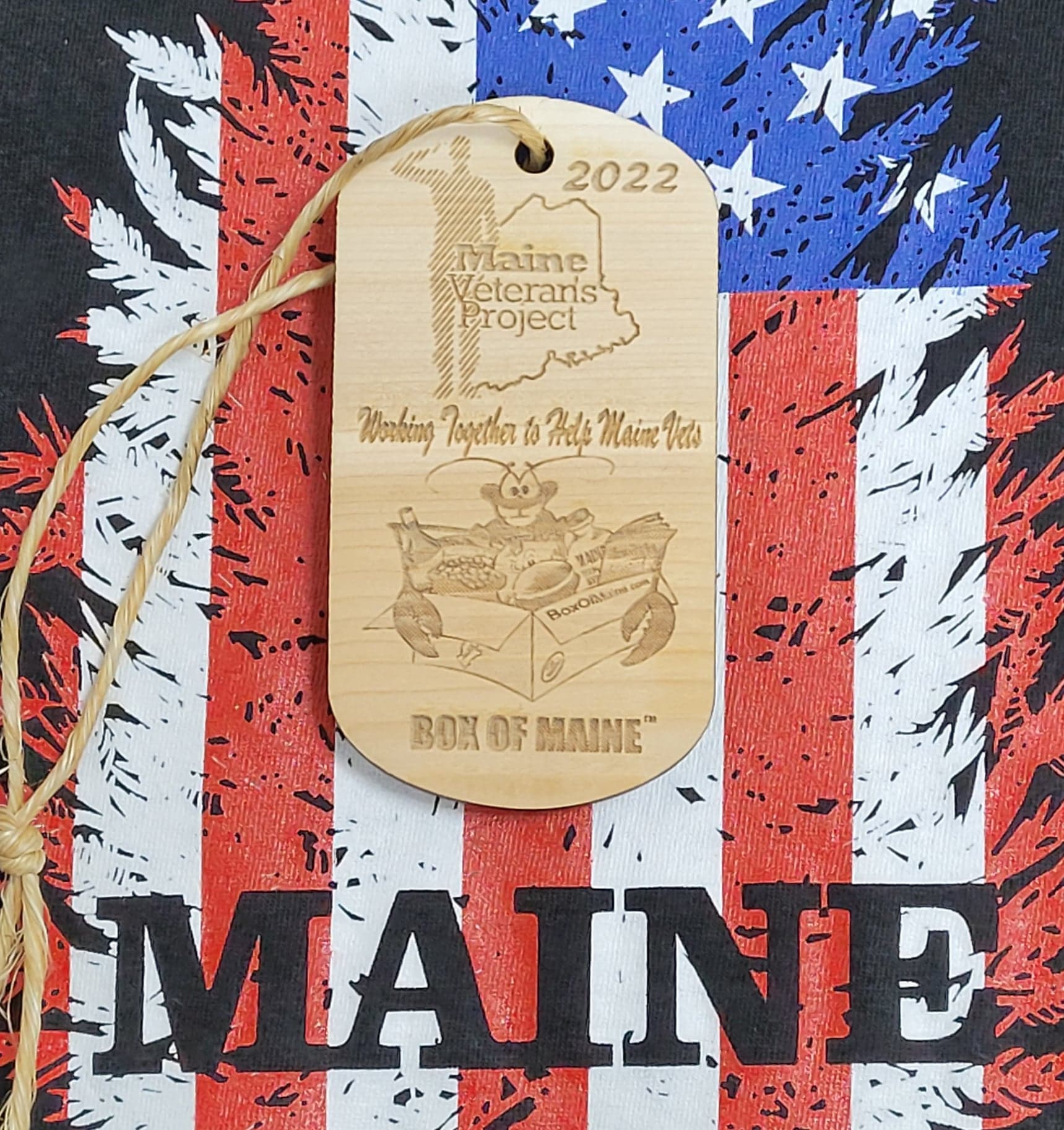 With the help of a local woodworker, Box of Maine has created a cedar dog tag made from trees harvested in Downeast Maine. These dog-tags are available as a stand-alone item as well as an add-on to any size box order. You can find them in our retail store, as well as our online store.
These tags are $9.99 and the entirety of the profits will be going directly to Maine Veterans to help with heating oil assistance
Sponsor a Soldier!
We are super excited about this next project of ours! We now have a "sponsor a Maine soldier" box option. Our customers might not be aware, but we get a huge amount of business from families who are sending their loved ones gifts from home as they are in active service. As a way to make the process easier, you can now sponsor a Maine soldier who may not be receiving a gift from home for the holidays. Our entire catalog of options is available, ready and waiting to bless your soldier with tastes and smells of home.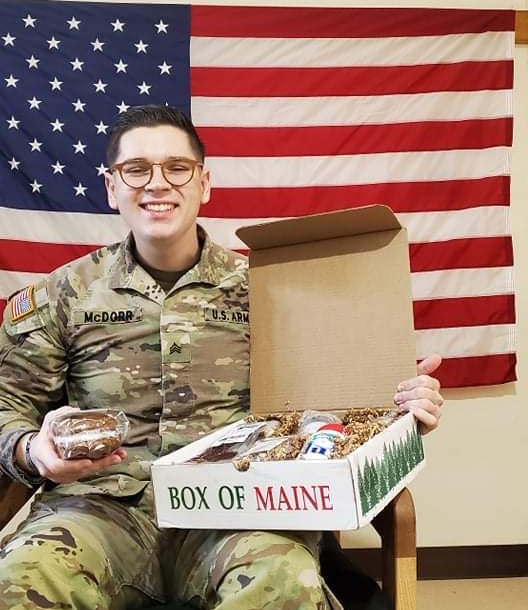 Box of Maine recognizes our country would not be in existence if it were not for our brave veterans and active members of our military branches. Please remember to recognize your loved ones this Veterans Day! 
The Holiday Season
As you prepare for the gift-giving season, make sure to take advantage of all our offers, discounts, and special items. Times are certainly tough for everyone, but you can rest assured knowing your purchases help make a difference in our surrounding community. 
We look forward to serving you all throughout this holiday season. Stay thankful, enjoy decorating for Christmas and planning holiday get-togethers, and thank a veteran if you see them. We could all stand to show some love to each other every now and then. 
A special thanks to Doc Goodwin at Maine Veteran's Project! for all your service you provide to the veteran communities of Maine!