Blog

Moving to Portland, Maine in 2023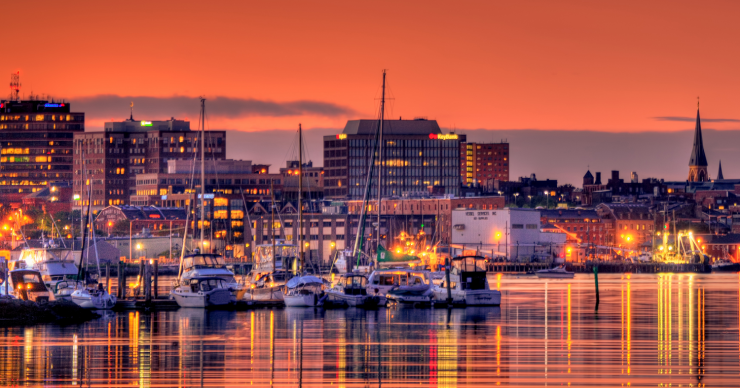 Moving to Portland, Maine
Are you thinking about moving to Portland, Maine? If so, you've come to the right place. I've created this guide to serve as a reference point. I'd like to think I can provide some perspective for people who have lived in Maine their entire life, while also providing a helpful perspective if you're thinking about moving here from another state.
With that out of the way, let's jump in!
Neighborhood Map
The first thing that would be useful is to check out this map of the various neighborhoods here in Portland (check out the full neighborhood guide). Hopefully, this serves as a north star for the rest of this post.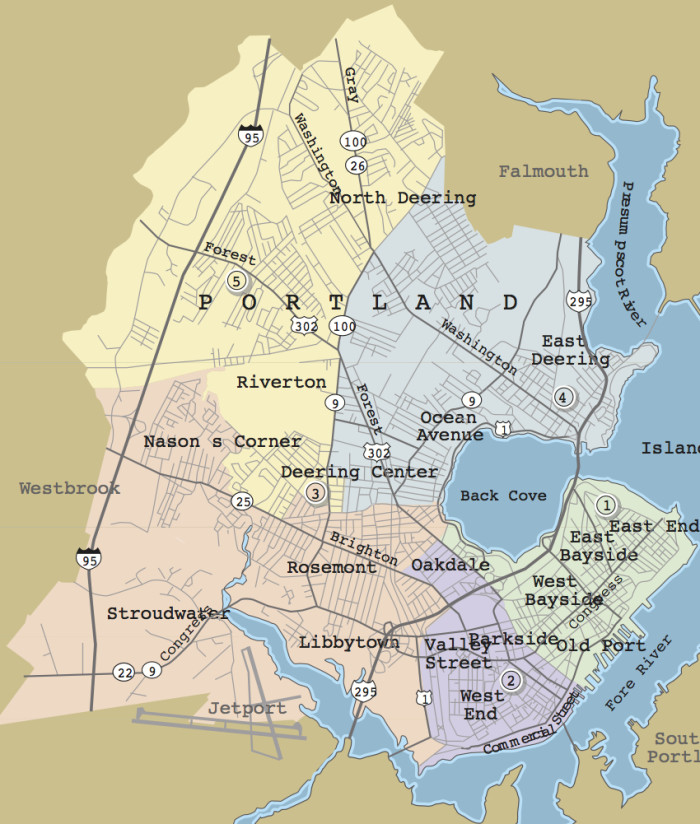 Finding a place to live
First, let's tackle the elephant in the room – where would you live? The first thing you need to understand is what drives the price. As you can imagine it's the location. Specifically, it's the proximity to downtown Portland (known as the peninsula). I've outlined this area in the image below.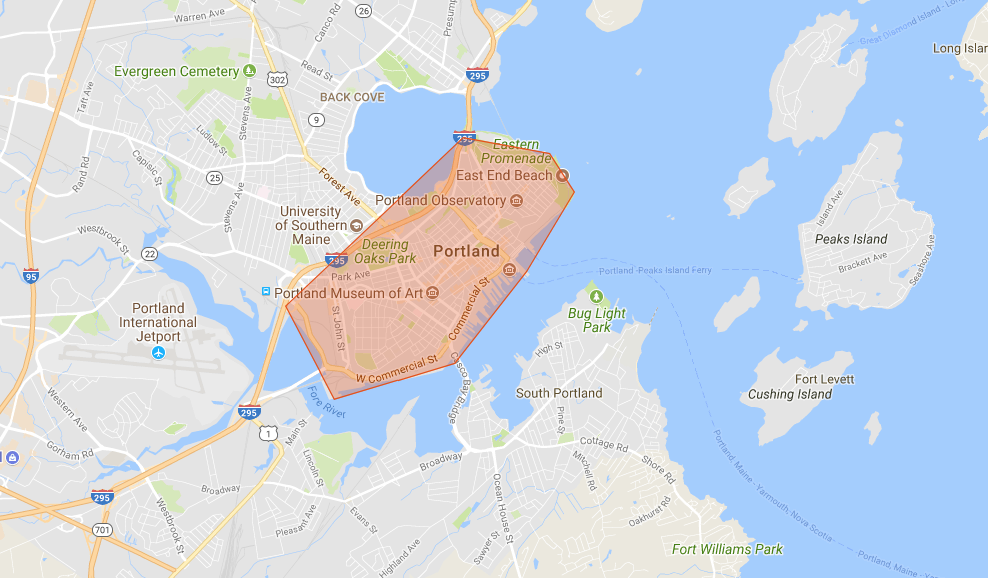 From one end of the peninsula to the other is about three miles, so it's not very big. This is where the demand (and prices) are the highest. As a general rule of thumb, the further you move away from the peninsula, the more reasonable the prices get. This applies if you're looking to rent or buy.
Renting in Portland
The rental market has been pretty brutal here in town – I blame it on the fact that there's a lot of demand, and not enough housing being built. The majority of the new construction is focused on selling condos vs. building apartment buildings because developers can pocket the proceeds vs. waiting. A byproduct of this is that rents are pretty high (if you're moving from Boston or NYC it will seem low). According to data from the Maine Housing Authority, the rent for a two-bedroom would be about $1600/mo. Based on what I've heard on the street (I'm writing this in May 2018), that sounds about right.
Expect quite a bit of competition, as the vacancy rate is low. Local landlords post rentals on Craigslist and Zillow, but Craigslist is by far the most popular marketplace, so that should be the go-to if you're looking for a rental.
If you're looking for a better deal, you'll want to check out the surrounding areas (price descending from highest to lowest):
Cape Elizabeth, Yarmouth, Falmouth, Scarborough (single family homes, good school system, but you'll pay $$$ for it)
South Portland (I live here in Knightville and love it). It's cheaper that the towns listed above because apparently the school system isn't as great or something.
Westbrook/Gorham
Saco
Biddeford
I'm probably missing some towns on that list.
Buying in Portland
At the time of this writing, there's a lot of demand and not enough supply. I blame this on minimum lot sizes and the area's trepidation around building up (i.e. – more density).  You should expect to pay above asking price, especially if the home is in the $250k-$300k range. For many, they've decided to look at surrounding cities/towns like South Portland, Westbrook, Saco, and Windham for a starter home. If the budget is less of a concern (aka if you want to spend $400k+), consider checking out Gorham, Scarborough, Cape Elizabeth, Falmouth, or Yarmouth.
If you're looking for a condo, there are quite a few units hitting the market on the peninsula but expect to pay over $350k + condo fees. The majority of development happening on the peninsula are new condos.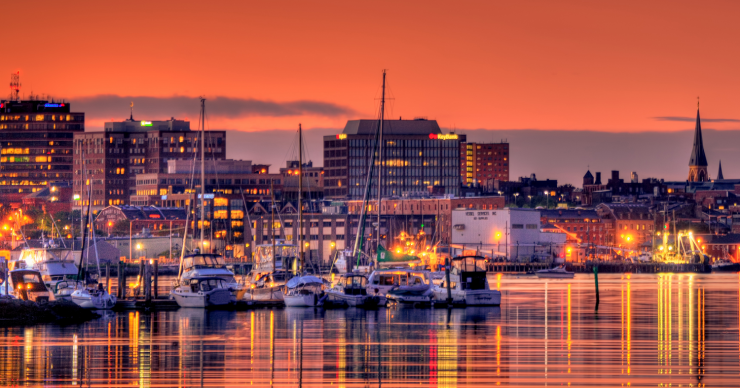 Transportation & Parking
Next up on the list – transportation and parking options. I've broken down this next section into "on-peninsula" vs. "off-peninsula" as this is what causes the discrepancy.
On Peninsula
If you plan on living in downtown Portland it's possible (but a bit tough) to live here without a vehicle. Portland is one of the most walkable cities I've ever seen, but I'd recommend a vehicle for the following reasons:
In the Winter, it would be terrible to walk everywhere in the snow
Grocery stores and other general purpose stores are located off the peninsula
Public transportation is mediocre (a few busses + service routes)
You will probably want to explore the rest of the state on weekends.
With that being said, parking can be difficult at times (unless you drive a bike or scooter), especially in the Winter when it snows (hello parking ban). Certain areas have more parking spaces available, but if you have intentions of living on the peninsula and the place doesn't have off-street parking, you will probably end up playing a game of musical vehicles. If you're moving from Boston, you won't have any issues. If you're used to pulling into a dedicated parking space, have fun.
One last anecdote – my wife and I share one vehicle (I have a moped too if that counts?). It's possible to avoid vehicular transportation, but it may require an occasional Uber ride when schedules conflict.
Off Peninsula
If you plan on living off the peninsula, there should be plenty of on (and off-street) parking available. Most homes have off-street parking available. With this option, it will be even tougher to avoid a vehicle.
Education
I don't have a lot of expertise in this area, but if you have children and are wondering how the school systems stack up, check out this resource Zillow compiled. Feel free to cross-reference this with other data, including Great Schools and Niche.
One final note – some of the best schools in Maine are in surrounding communities like Yarmouth, Falmouth, Cape Elizabeth, and Scarborough.
Crime
Crime is something most Mainers don't even think about. Maine has one of the lowest crime rates in the country, with only Vermont having a lower crime rate. With that being said, there are pockets where crime is more prevalent in Portland. For example, the Press Herald (local newspaper) did a massive story on the Bayside area and the transient population. This is the only area I'd watch out for. The city has discussed moving some of the shelters/resource centers off of the peninsula, but I have no idea when/if that will ever happen.
What are Winters like?
I'm glad you asked! I wrote a guide on Winters in Portland.
I'm job hunting, what do I do?
I wrote another guide on finding a job in Portland too 🙂
General Cultural Tidbits
In this final section, I'll outline some various cultural aspects that I've learned after living here for three years. Some of this is immediately noticeable, other stuff, not so much.
Portland is quite liberal like many other cities in the Northeast (don't expect many Republicans here)
Residents are super supportive of area restaurants, breweries and other smaller-scale businesses like farmer's markets.
People tend to keep to themselves (this doesn't mean people aren't friendly, but it takes time to get to know others)
When the Summer rolls around, people tend to get a bit grumpy when all the people from out of state come and visit.
Portland has the youngest population in the state (which is one of the oldest states in the country)
One of the most diverse cities in the state (Maine is one of the whitest states in the country though)
We have great seafood.
In conclusion
Portland is a great city, if you'd like to help me improve this guide, please leave some feedback below!