Blog

The first Thanksgiving was in Maine?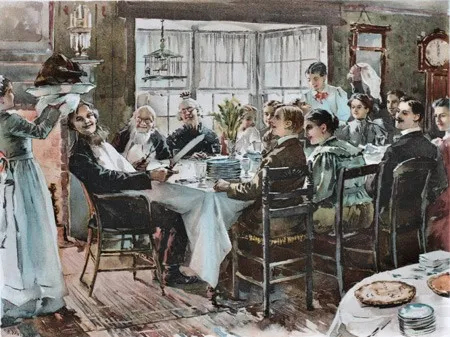 Well, folks, it's that time of year again. The beginning weeks of November were the small breath before a busy holiday season. Not surprisingly, this is the busiest time of the year for Box of Maine. We have been hard at work stocking up on the essentials (ahem…Moxie!) to bring straight to your door. Thanksgiving, for us, is the beginning of a huge, exciting month.
It is important, however, for us to take a moment to pause and be thankful with our families and friends before the plunge into the holiday season. This year on the blog we especially wanted to set aside some time to talk about the Thanksgiving history in our state, highlight our fantastic employees, and let you know what's going on around here this season. 
History in Maine
It's no surprise to us that many, many towns lay claim to the "first Thanksgiving" celebration. Prior to settlers coming from England, the Native Americans did hold their own celebrations. These gatherings were to pay homage to the plentiful harvest season and start the colder, more harsh winter off on the right foot. 
History books tell us that the first Thanksgiving held by European settlers was in Plymouth, Massachusetts. Several Texas towns are also in competition; they both have records of Spanish explorers hosting a feast of "prayer and thanksgiving." Both of these instances are at least 70 years before the Plymouth Thanksgiving.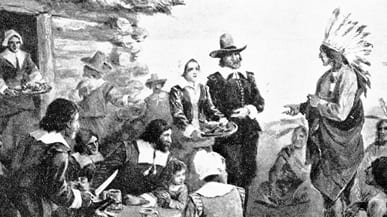 According to several records, the first European settler Thanksgiving actually happened in Popham, Maine in 1607. The settlers that landed here had quite a difficult first few years establishing their little town. The original town leadership were not overly friendly with the local Native American populations. During the first few years of the town's existence, the leadership did not make it and the tasks were turned over to others. In turn, they reached out to Abenaki tribal leaders and gave them gifts when they came. 
Unlike the Plymouth colony, the Popham colony took a little bit more time to come around to the idea of including their local Native American populations in their celebrations. Thus, the first Thanksgiving is an honor that Maine can absolutely lay claim to!
Thanksgiving Traditions
In the four centuries since the first Thanksgiving, traditions have remained relatively the same with a Maine twist! Most Mainers enjoy delicious turkeys with a variety of yummy side dishes. Usually two weeks beforehand, stores start selling turkeys at a heavily reduced price. Growing up, my mom would recruit my family members to all go into the grocery store and get a couple turkeys to put in the deep freeze. 
Side dishes vary between families, but there is usually a heavy emphasis on root vegetables. This makes sense; a lot of ancestors in Maine would be coming off of a rigorous growing season and would have a surplus of root veggies like carrots, potatoes, turnips, and the like. You can't forget the homemade cranberry sauces, right from local farms!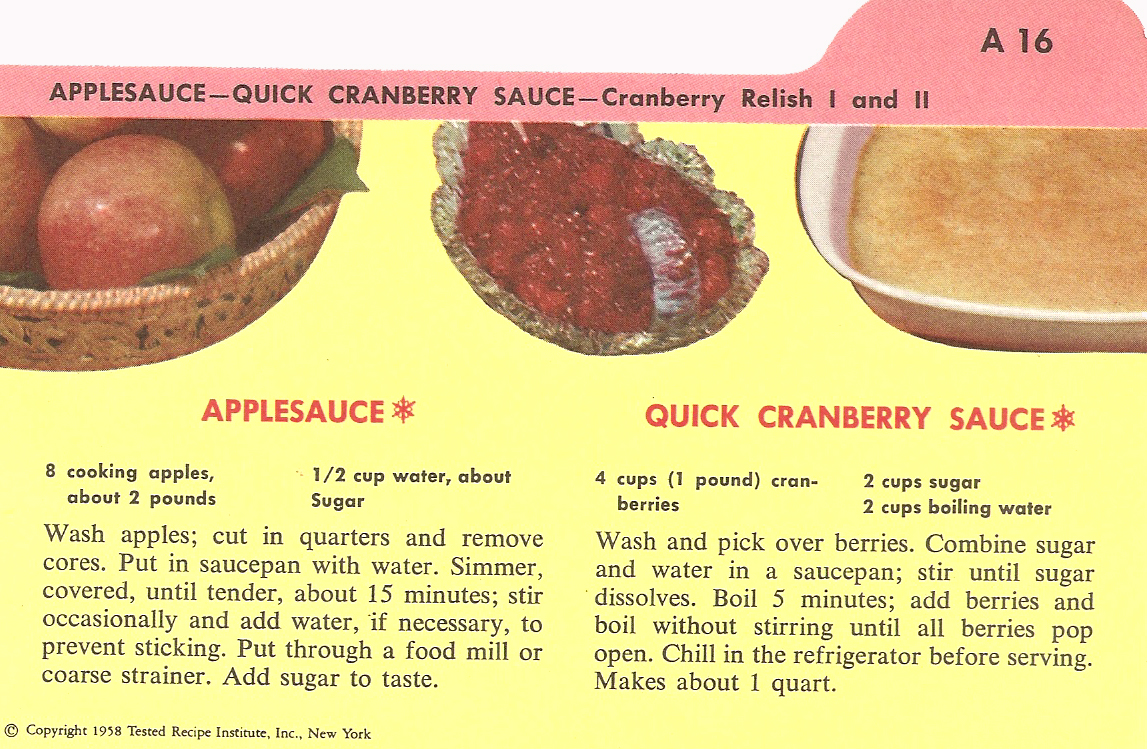 Traditions are another thing that's family specific. Often, families throw on the Macy's Thanksgiving Day Parade on the TV and watch the floats as they prepare the meal. Any Thanksgiving day isn't complete if there isn't a turkey-induced food coma after the meal. My family usually sits and plays board games, if we can stay awake! 
We hope that you all have timeless family traditions; maybe we have some in common!
Thank you to our Employees!
We thought it would be fun to give a little shout out to the people behind the magic of Box of Maine! We've grown as a company, and we are fortunate to have some incredible people working for us. There is a lot to be thankful for around here. 
Starting from the top, is our president, Daniel Finnemore. As he likes to say, his job is writing all the checks! He's the guy with all the vision and who has grown this basement business into what it is today. A life-long Maine resident, some of his favorite things include mixed-martial arts, red snapper hot dogs by the fire, and enjoying the great outdoors. One of his favorite memories in Maine is going to the Blue Hill Fair, along with all the camping and hiking trips through the years. When Thanksgiving rolls around, you can find him fighting for the last piece of pumpkin pie. A fun fact: he coaches his son's little league team and is a superfan of all outdoor survival shows.  He's a man on a mission, and we are thankful for a leader like him!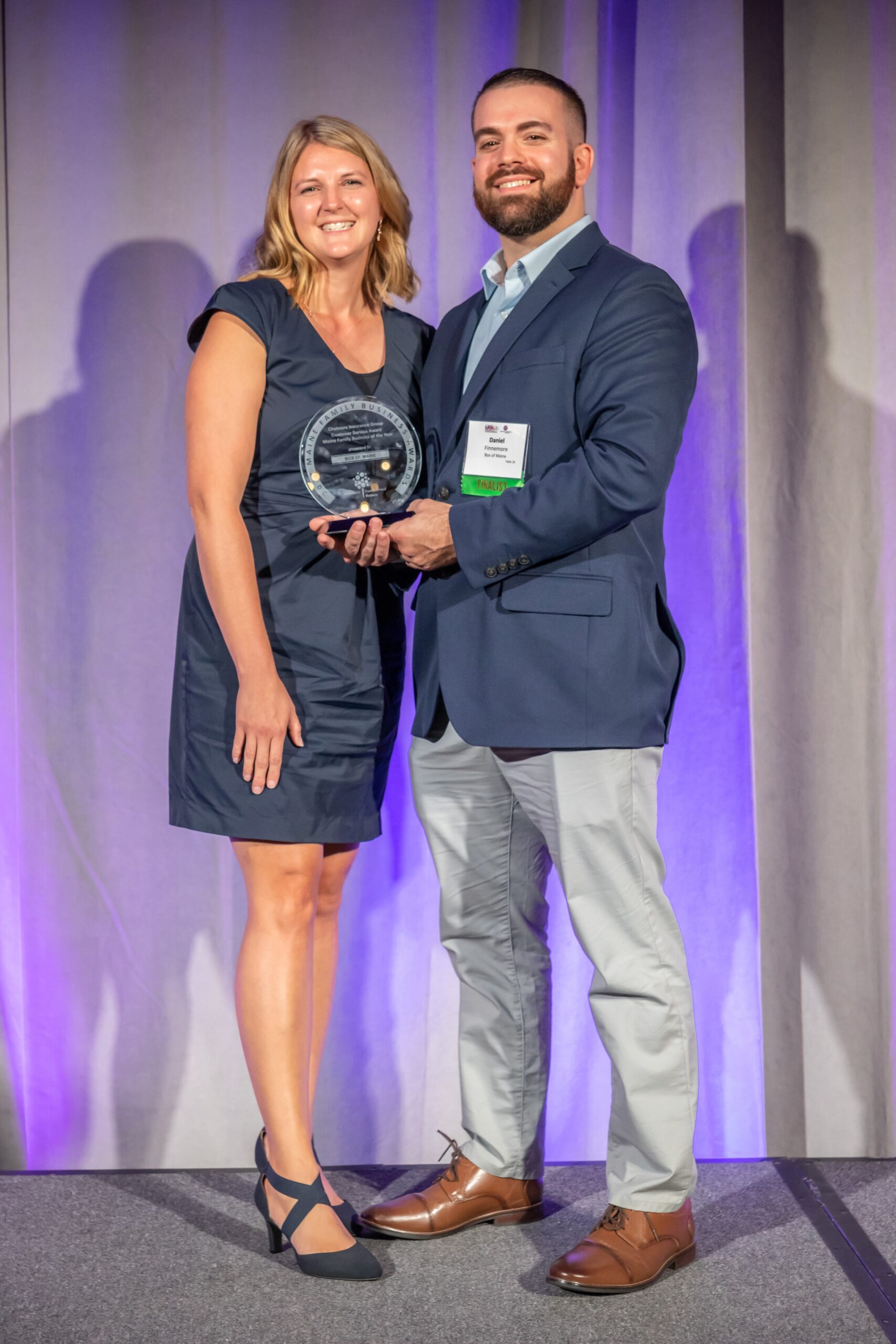 Bryon Boutot is our operations manager. He has his hands in a little bit of everything; you can find him packing boxes, overseeing inventory, and helping in the retail store. He's a lifelong Maine resident (if you don't count the year in California, of all places!) and has spent a ton of time hiking the coast of Maine. In all his Maine-based travels, the Cutler coast holds a special place in his heart, as does fishing 20 Mile Falls with his family. He loves playing soccer, has won four Maine state sports championships, and was in the top 2% of Rocket League players last year. To Bryon, the best part of Thanksgiving is the laughter around the table and enjoying time spent with family. Bryon is a fantastic asset to our team, both in being a joy to be around and an incredibly hard worker. 
Joseph Finnemore, Daniel's brother, is our salesman, inventory stocker, phone answerer, and pitches in with boxing orders. He recently moved to  Massachusetts, but likes us enough to come back and help during our busy season! Growing up, he remembers going to Peaks Kenny State Park and snacking on maple whoopie pies and corned beef and baked beans, his dad's favorite. A recent passion is hiking Maine mountains; there are a total of 40 mountains in New England and he has hiked 6 of them. When not hiking, you can find him scouting out the best BBQ spots around, watching documentaries, and participating in mixed martial arts. To him, the best part of Thanksgiving is when his family busts out the board games and participates in some loving family trash talk. We love having Joseph around and are thankful for his expertise and humor!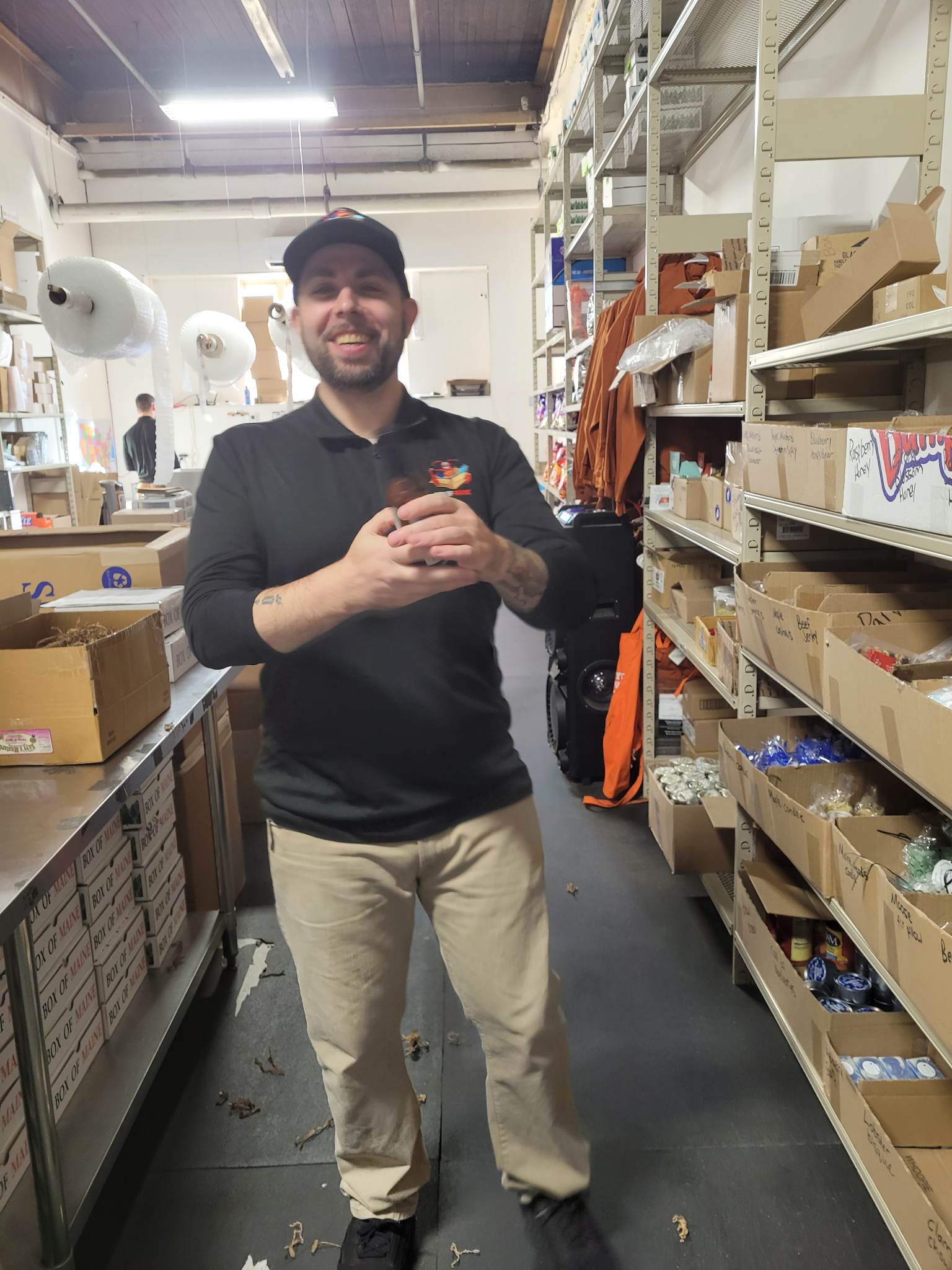 Jeremy Miller is our shipping and receiving supervisor, which is a huge job! He has lived in Maine for 23 years; the other few years were spent as a firefighter in California during his active duty Air Force days. One of his favorite Maine memories is camping at Poland Springs campground… and eating Eagle's Nest's famous lobster roll. You can typically find him playing frisbee golf or playing soccer! He and Bryon were on a state championship team in high school and he has never lost his love for the game. He's always on the move, except during Thanksgiving. His favorite tradition is the nap that comes after the feast! Jeremy is a spark plug in our Box of Maine family, and we are so thankful he's here.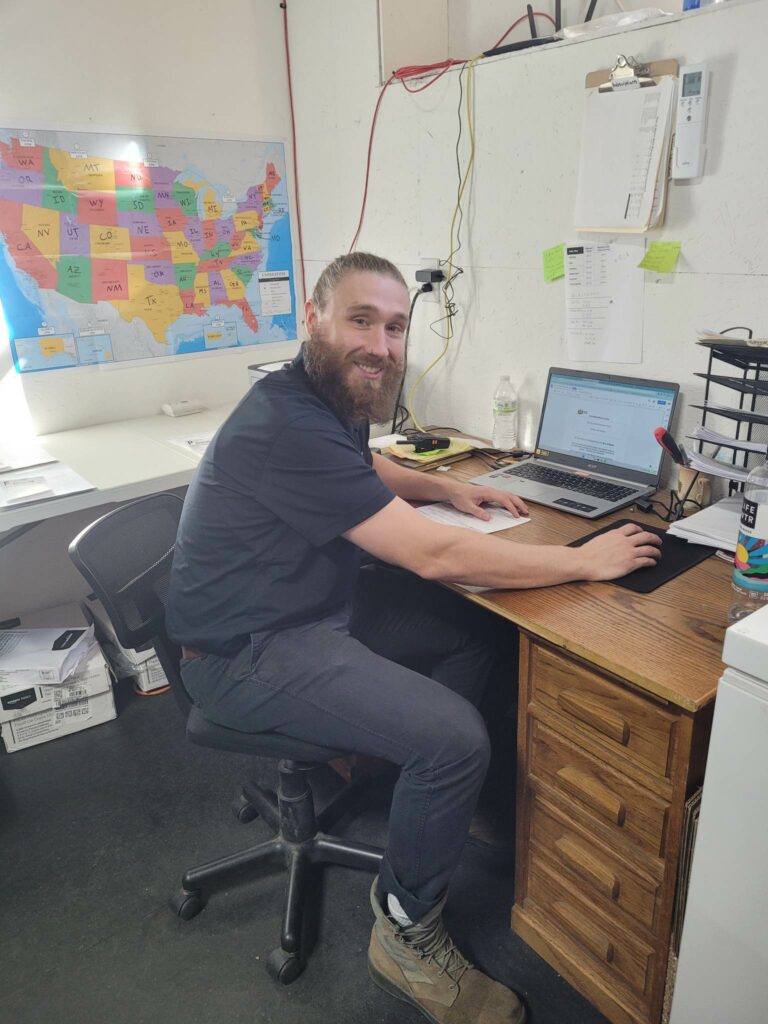 Matthew Brooks is another jack-of-all-trades when it comes to our team. Most of his work days consist of customer service tasks, but he's always willing to lend a hand wherever we need him. He's lived in Maine for all but a couple years of his life. That's okay, we'll forgive him for it! Some of his favorite Maine memories include Christmas mornings spent with his family. During his off-time you can find him playing football, spikeball, hiking, or enjoying a good lobster roll. To him, Thanksgiving is a really great time to enjoy some delicious food and spend some much needed down time with his family. He's a great addition to our team and we are definitely thankful for him!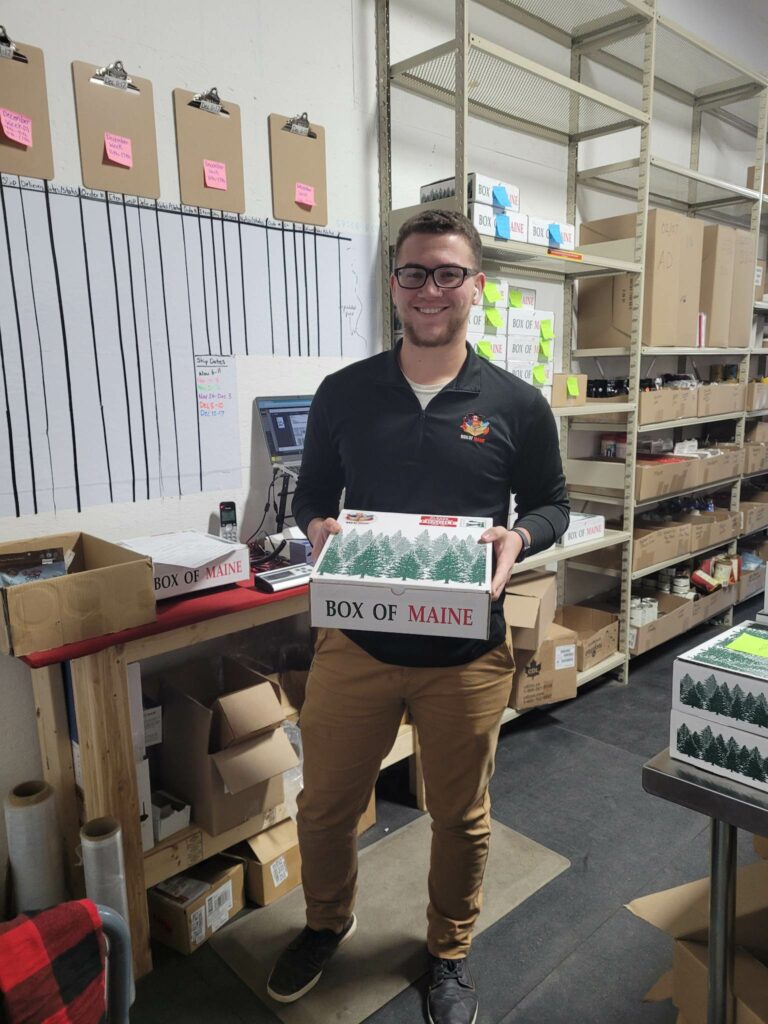 Alex Barnett is our professional box-packer and as-needed help around the warehouse. He's lived in Maine most of his life and has made so many awesome memories here, he can't pick a favorite! When he's not bustling around the warehouse, you can find him playing football, one of his instruments, or running in the fall and enjoying the foliage. Thanksgiving is one of his favorite times to thank God for all the good He has done in his life. We're so thankful for Alex!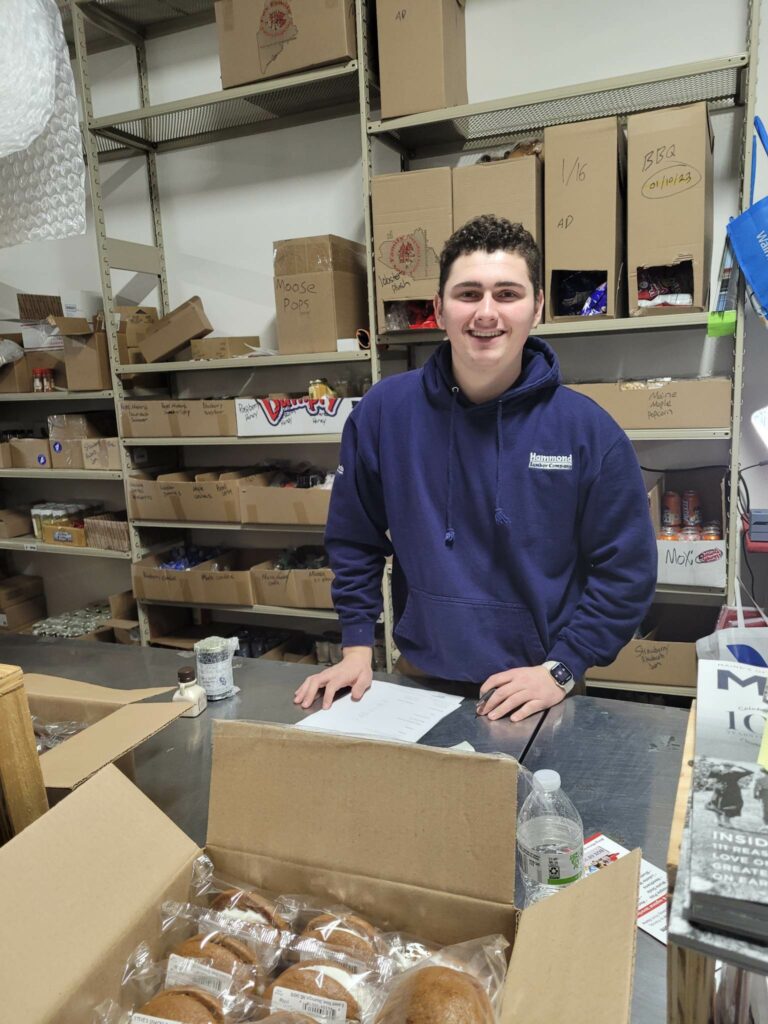 Thank you to all of our Customers!
Lastly, we would like to show our customers how thankful we are for them! Without you all, we would not be where we are today. You are truly the reason we can continue sharing the joy of our great state with folks around the world. We are incredibly blessed, and as a result, we want to bless you all in this holiday season!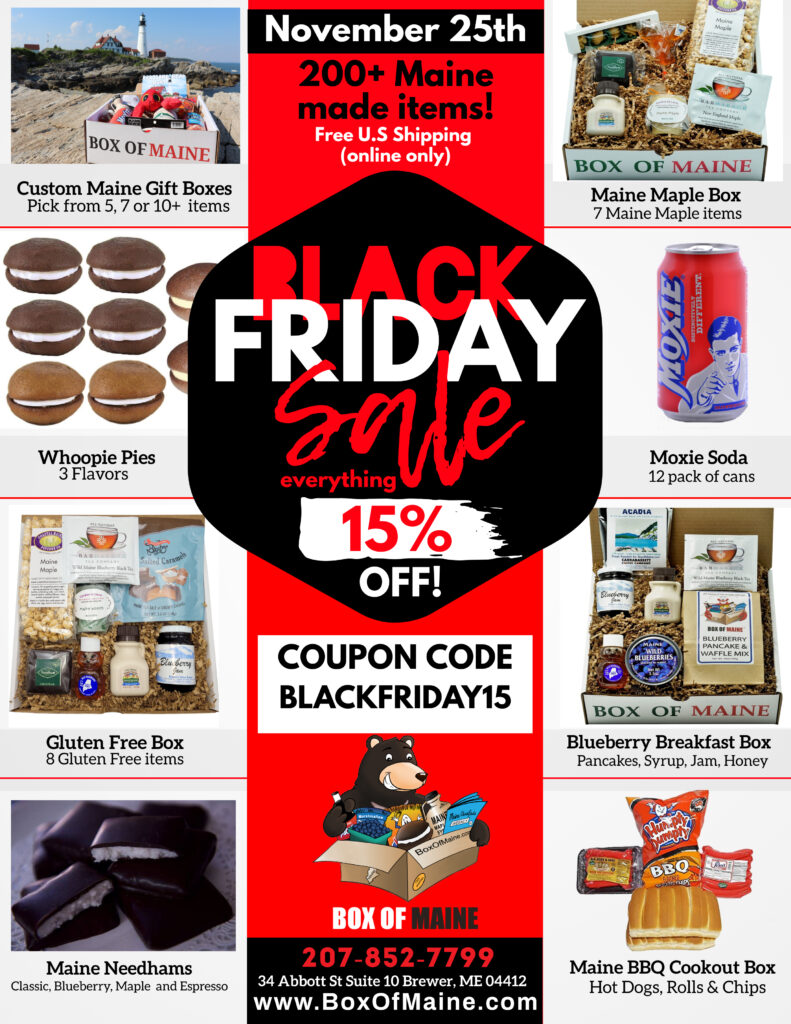 For Black Friday, you can use our discount code BLACKFRIDAY15 to get 15% off any online order. Don't forget about our partnership with the Maine Veteran's project, either. We are still selling dog tags through the end of November. Every purchase will cover approximately 1 gallon of heating fuel for a Maine Veteran. 
We hope all of you enjoy your time spent with family. We thank you all from the bottom of our hearts!