Blog

Top 10 Famous People From Maine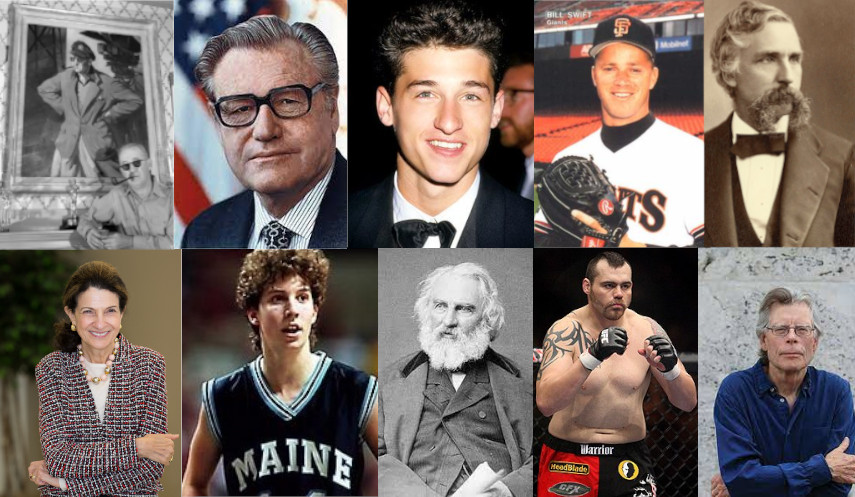 ---
---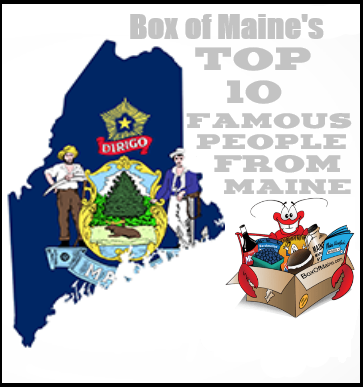 Welcome back everyone ! How's my Mainah's? Before we start the Top 10 countdown, I want to thank the readers for the success of my last blog- Everything you need to know about Ice Fishing, I spent many hours working on the blog and it felt great to have so many amazing comments on Facebook, thank you.
Being born and raised in Maine, I spent a large chunk of my childhood and young adult life attempting to explore every inch of Maine's 35,385 square miles of land.  Nicknamed "Vacationland", I learned Maine's beauty is like no other state in America.  We have hundreds of miles of rocky coast and over 4,500 square miles of Lakes, Ponds and Streams . We have picturesque lighthouses like West Quoddy Head Lighthouse in Lubec or the Doubling Point Light located on the Kennebec river.  We have thousands of hard working fisherman who brave harsh waters every morning to bring in the very sought after Maine Lobster and clams.  With only one National Park in Maine, Acadia in Mount Desert Island that brings in millions of visitors each year which helps towns like Bar Harbor and Southwest Harbor thrive. Although none of this would be possible without Maine's most prized and best quality- it's people.
Many notable people born in Maine have made it to the highest levels of their profession. We have contributed to the growth of this country  producing many great leaders like our 15th Vice President of the U.S.A – Hannibal Hamlin who was born in Paris Hill, Maine. We have spotlighted many talented actress such as Anna Kendrick, Linda Lavin, Katie Aselton and Patten, Maine native actress Gladys George. Maine also showcases many talented writers, poets and famous authors who have reached millions of readers worldwide. So lets begin!
Welcome everyone to Box of Maine's top 10 famous people from Maine ! I spent many hours doing research, watching documentaries and being surprised about how amazing Mainer's truly are, I hope you enjoy and as always, you can visit us online by clicking – Here. I appreciate the many wonderful Facebook comments and hope to read many more!
---
---
This Mainer has been named one of America's Best Senators by Time magazine and has always represented Maine in her role as U.S Senator, Member of the U.S. House of Representatives from Maine's 2nd district. A Republican, Snowe has always been known for her strong influence during difficult votes and her reputation as honest, hardworking and a moderate member of the Senate. In 2013, Mrs. Snowe retired from United States Senator from Maine and spends her time working for the Bipartisan Policy Center. Olympia was born and raised here in Maine and has always shown a great admiration towards her home state, and is the face for Maine women politics. For that reason, I have placed her at the #10 spot.
               "I've never backed down from a fight and I relish a good debate" – Olympia Snowe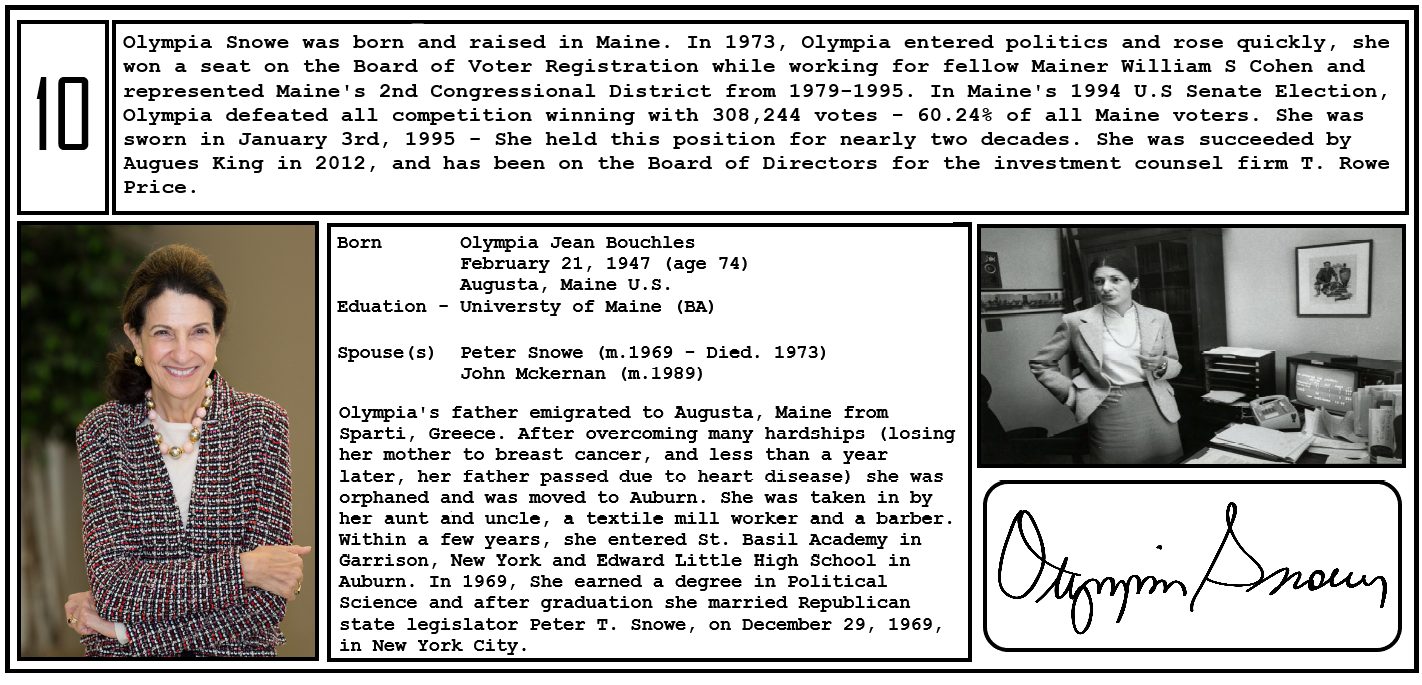 ---
---
Coming in at the number #9 spot, a businessman and politician – Nelson Rockefeller, the people of MDI owe a great thanks for his family contributions, without his Grandfather's donation, Acadia National Park may of never been open to the public. I have spent hundreds of hours hiking, swimming and learning new roads in Acadia. For that reason, I have placed him in my top 10.
                "Never forget that the most powerful force on earth is love" – Nelson Rockefeller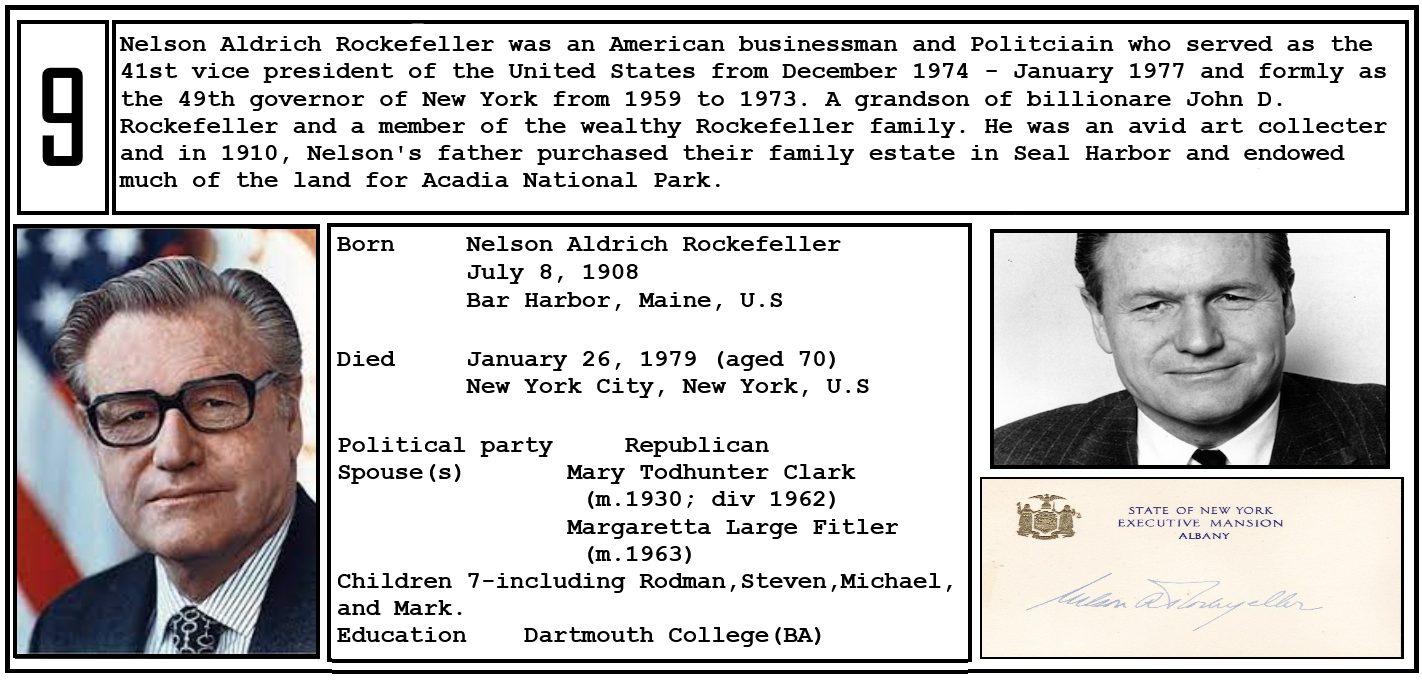 ---
---
Coming in at the #8 spot,  the director/producer – John Ford. Born and raised on Munjoy Hill (Where I lived for almost three years while attending College), Mr. Ford directed many film classics and served in the US Navy (1942-1945) reaching the rank of Commander.  Known for his intense personality and his dedication to using location shooting and long shots.  A true Mainer, I have included him on my Top 10 for his many contributions to film  and his service.
        "You can speak well if your tongue can deliver the message of your heart." – John Ford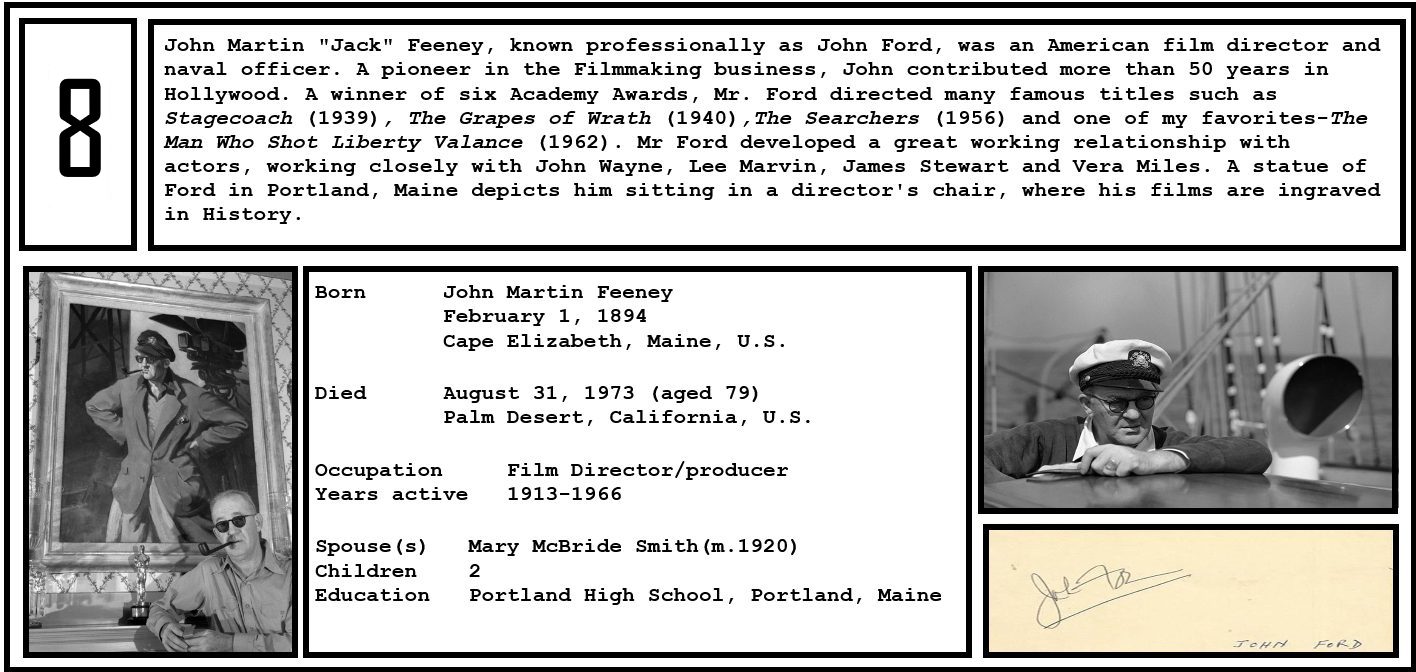 ---
---
At the #7 spot, this professional basketball player & UMaine star started out with humble beginnings and practiced her skills on and off the court.  If you watched college sports in the 90s, you couldn't miss the destruction she made on the courts. Always bringing her team to the championship, Cindy became the face of women's college basketball here in Maine ultimately being picked 6th overall in the first round of the 1998 WNBA draft-Selected by the Cleveland Rockers.
                                                                               Accolades 
     two (2) America East Player-of-the-Year awards; four (4) WBCA District 1 All-America honors;
                                                    three (3) time ECAC Division 1 All-Star;
        four (4) NCAA Tournament  appearances; four (4) America East  Tournament MVP awards;
                            four (4) time America East First0Team selection; 3,005 career points.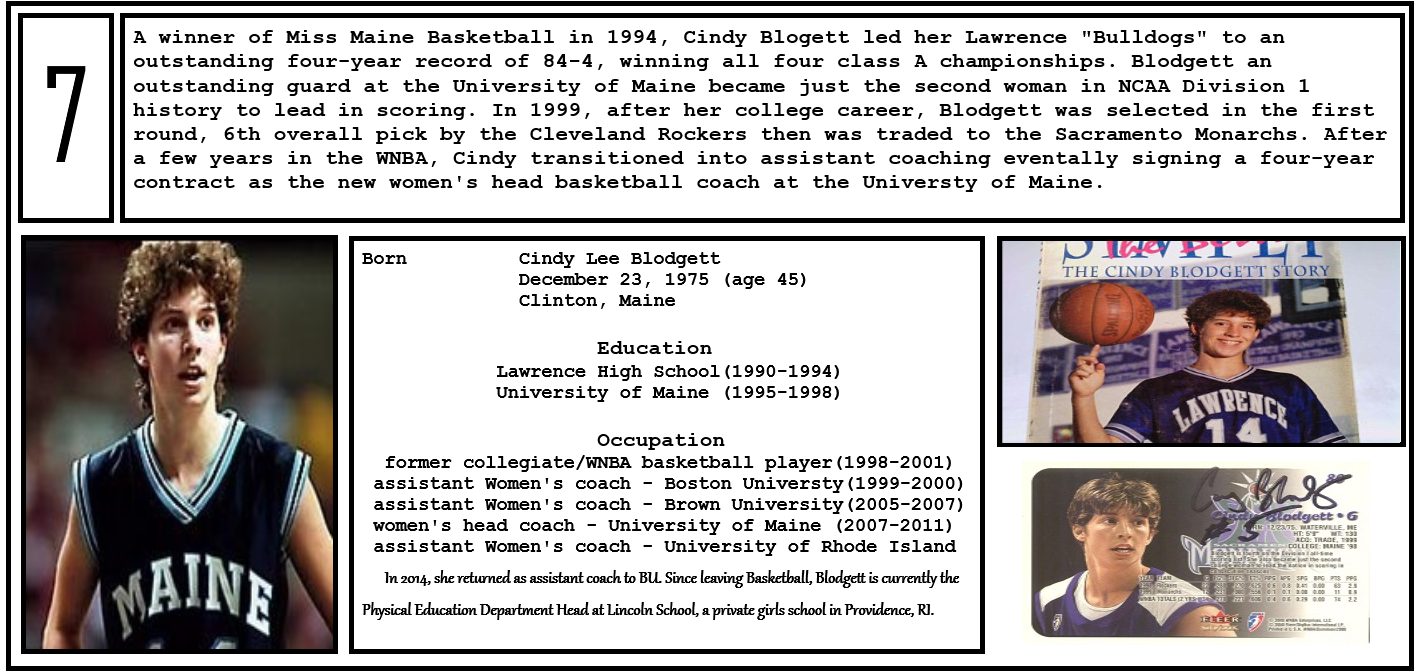 ---
---
Coming in at #6 –  Known for his great hair and attractive looks, Patrick Dempsey has starred in popular television and films and is face of L'Oréal and Versace. This national juggling champion discovered his love for magic before establishing an acting career. Patrick has never forgotten where he came from and has continued to give back to the community of Lewiston, Maine.                                 
                                   "I base all my characters on hair" – Patrick Dempsey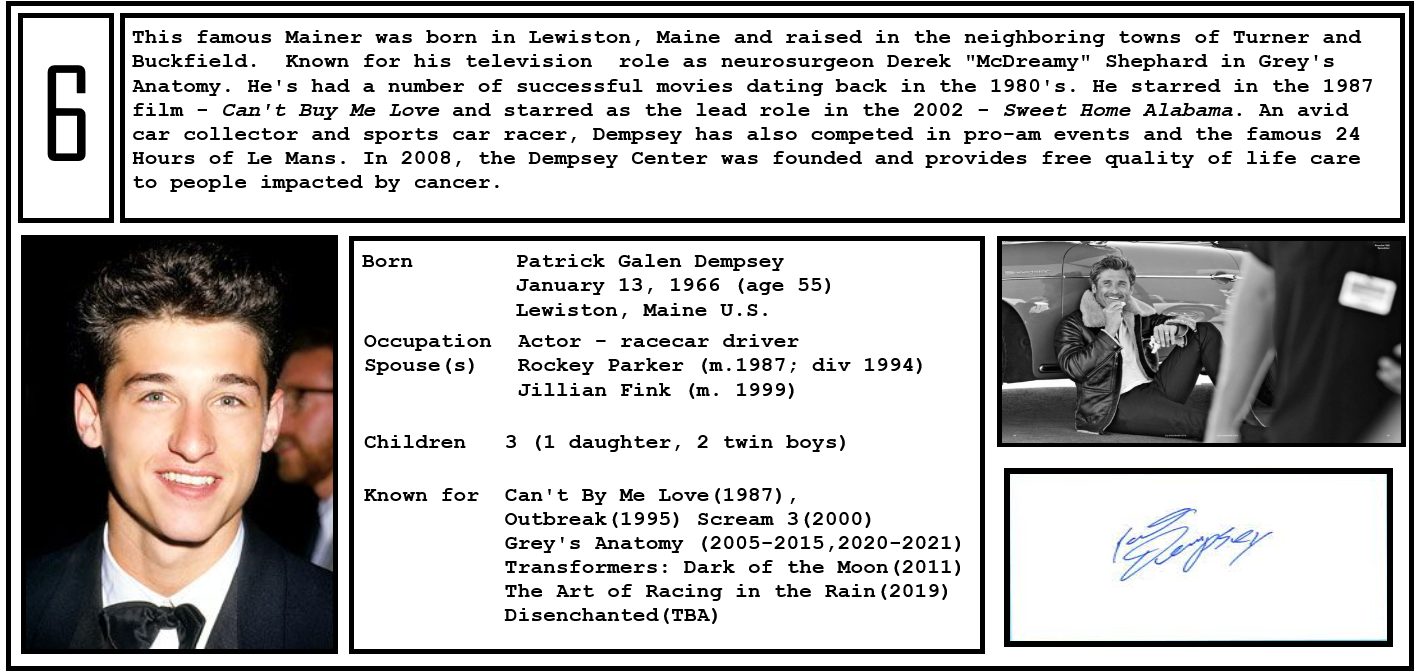 ---
---
Two-Time Heavyweight UFC champion and 3 time defending champion Tim Sylvia is now retired from combat sports and has developed a passion for big game hunting. In 2017, the sportsman channel teamed up with Sylvia to produce a show around Tim's love for hunting. Always "fighting out of " Ellsworth, Maine, Tim has represented our state which is why I've placed him at the #5 spot. Interested in learning more?        Click on the link to watch the UFC's where are they now?-Tim Sylvia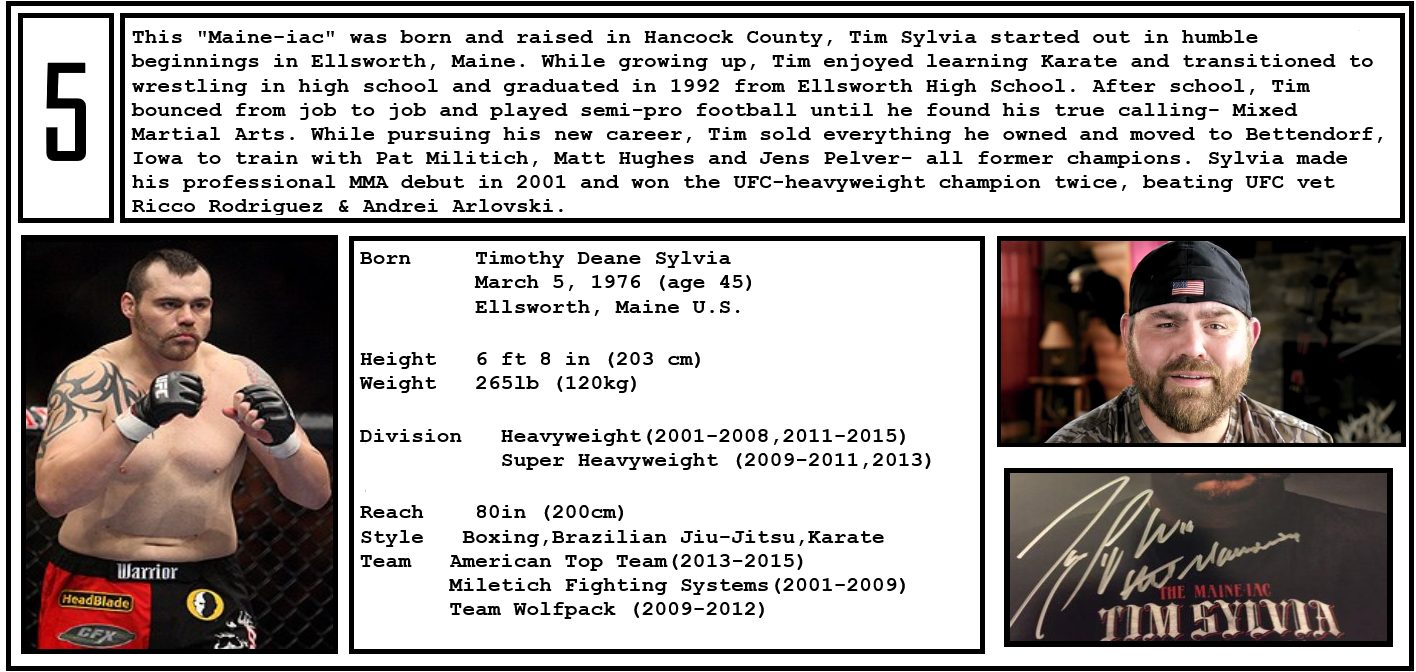 ---
---
#4 spot belongs to a man who achieved the highest level in professional baseball in the United States- retired Major League pitcher- Bill Swift. A University of Maine alumni and Olympic medalist,  Bill Swift was born and raised in Maine and is beloved by many here in the Pine Tree State. Click link for Bill Swift's – Baseball Almanac's statistics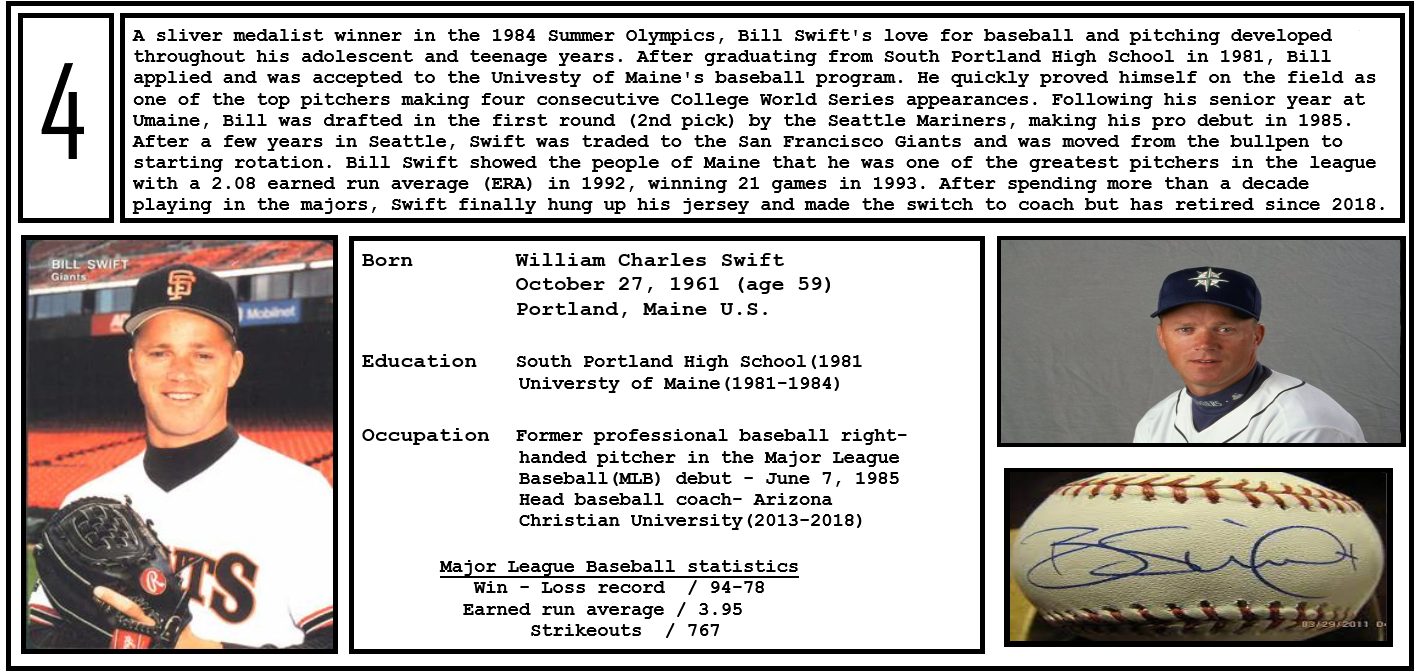 ---
---
Our next famous Mainer  should need no introduction, if your admirer of poetry, you know this man– Henry Wadsworth Longfellow.
  "Life is real! Life is earnest! And the grave is not its goal; Dust thou are, to dust thou returnest, Was not spoken of the soul" – Henry Wadsworth Longfellow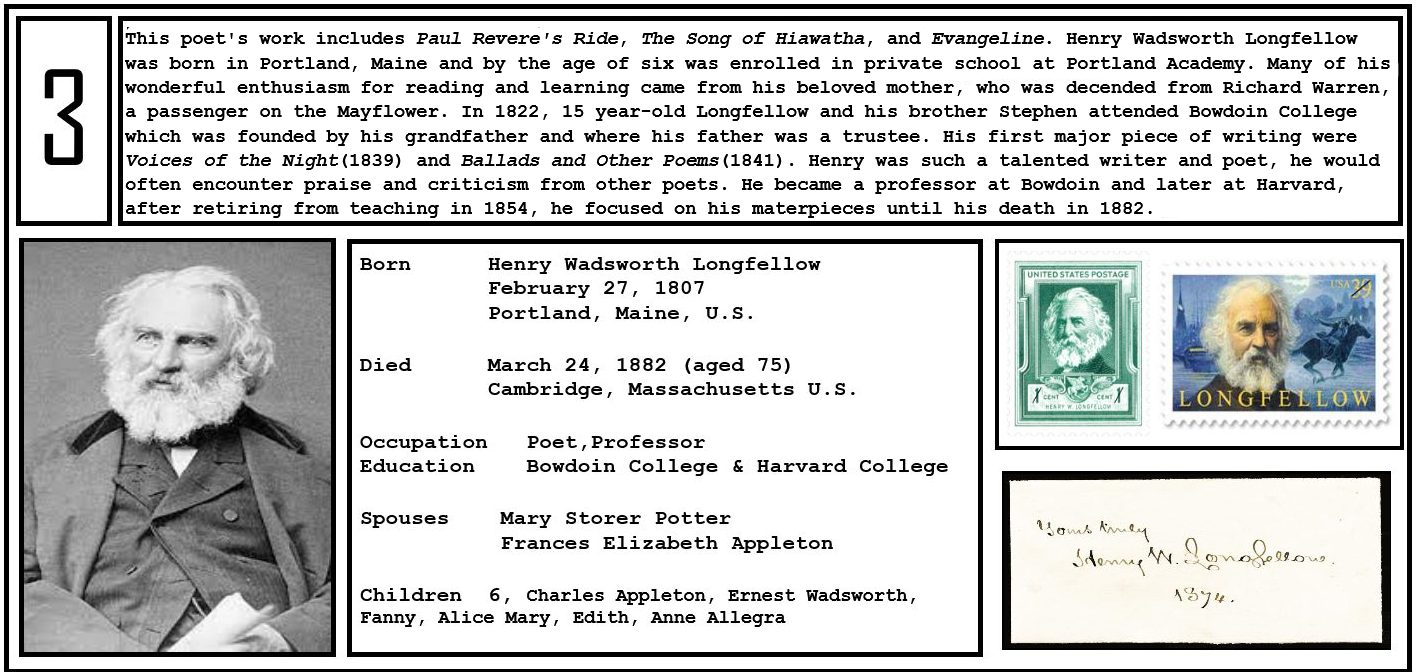 ---
---
Coming in at #2, this Maine veteran and 32nd Governor of Maine, displayed courage of ten men combined along with the 20th Regiment Maine Volunteer Infantry on top of Little Round Top. Being flanked on all sides, Chamberlain and his men made the decision to charge downhill with bayonets knowing death was waiting for them at the bottom.  Many of the men of the 20th Regiment of Maine gave their life's for our freedom and for this reason, I am placing their commander and Brevet Major General Mr. Lawrence Joshua Chamberlain on Box of Maine's Top 10 Famous People. I strongly suggest learning more about this fearless solider from Brewer, Maine.
"Let me say no danger and no hardship ever makes me wish to get back to that college life again" 
                                                  – Lawrence Joshua Chamberlain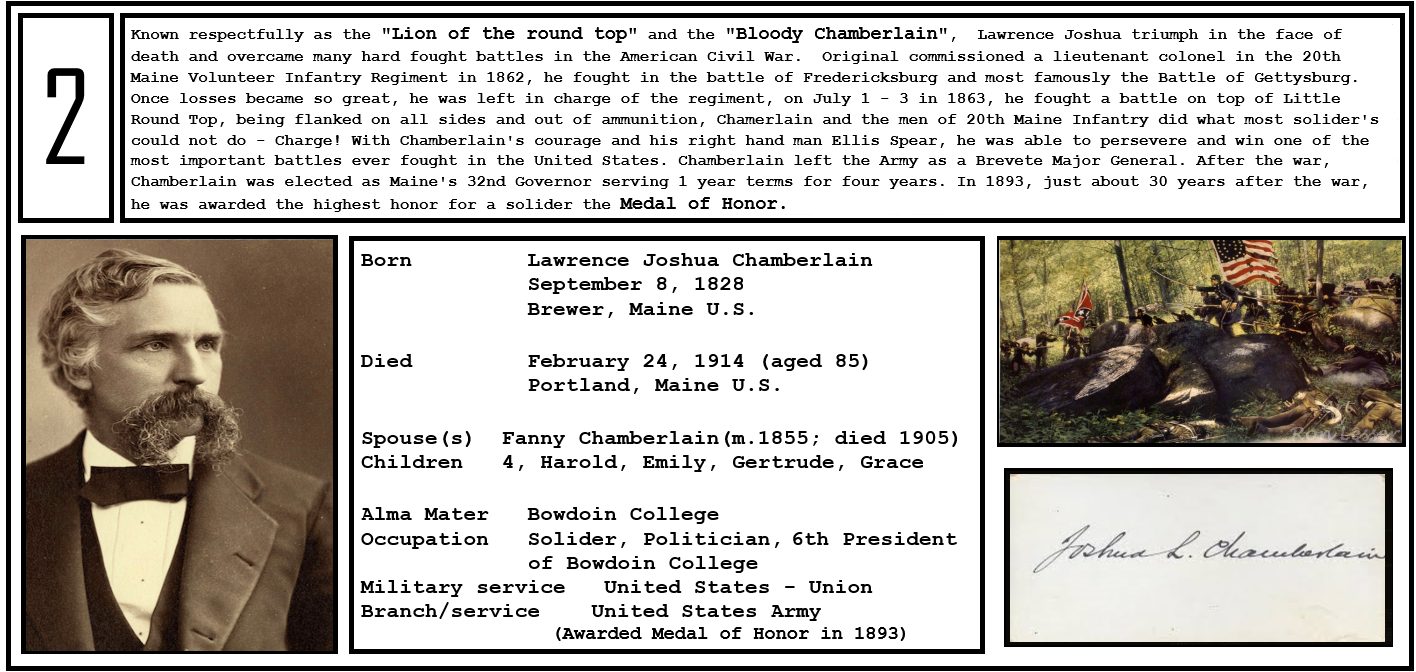 ---
---
Finally !   Coming in at #1 is an author, writer, producer and Bangorean who has mastered the art of writing.  King's popularity as a premier writer has inspired thousands of his fans to stop by his West Broadway home and take pictures of his unique bat themed fence.  Mr. King has never forgotten his humble beginning's in Maine and continues to represent our Maine with pride and admiration of the Pine Tree State. Due to his many mentions of Derry in his novels and his charitable contributions to our state, I've placed him at the number 1 spot, honestly can you imagine Maine without Stephen King?
                                  "Either get busy living or get busy dying" – Stephen King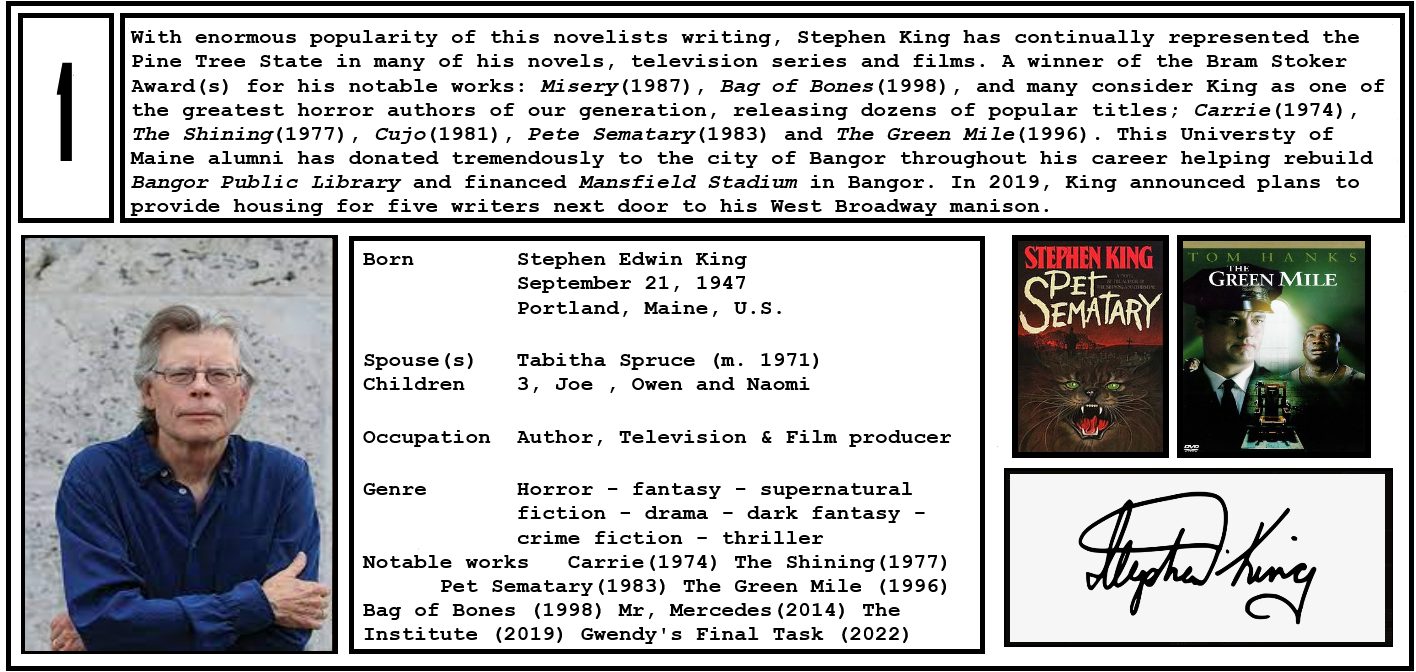 ---
---
If you've made it to this point, thank you. I spent many hours building each image and doing research on every Mainer on this list and it's been a great learning experience. Sadly I had to pick and choose which between many talented Mainers. If you're interested in learning more about everyone listed- Click here. Now it's your turn ! Let me know in the comments which famous Mainers you would put on your top 10 – hint John Travolta and Martha Stewart are not from Maine.  I hope everyone enjoyed my top 10 Famous people from Maine and I will continue to create new content for our readers. So stay tuned!
Have you got your Mother a gift yet? Don't worry, Box of Maine has you covered, check out our website for great Mother's day gift!!