Blog

What To Know About Fall Camping In Maine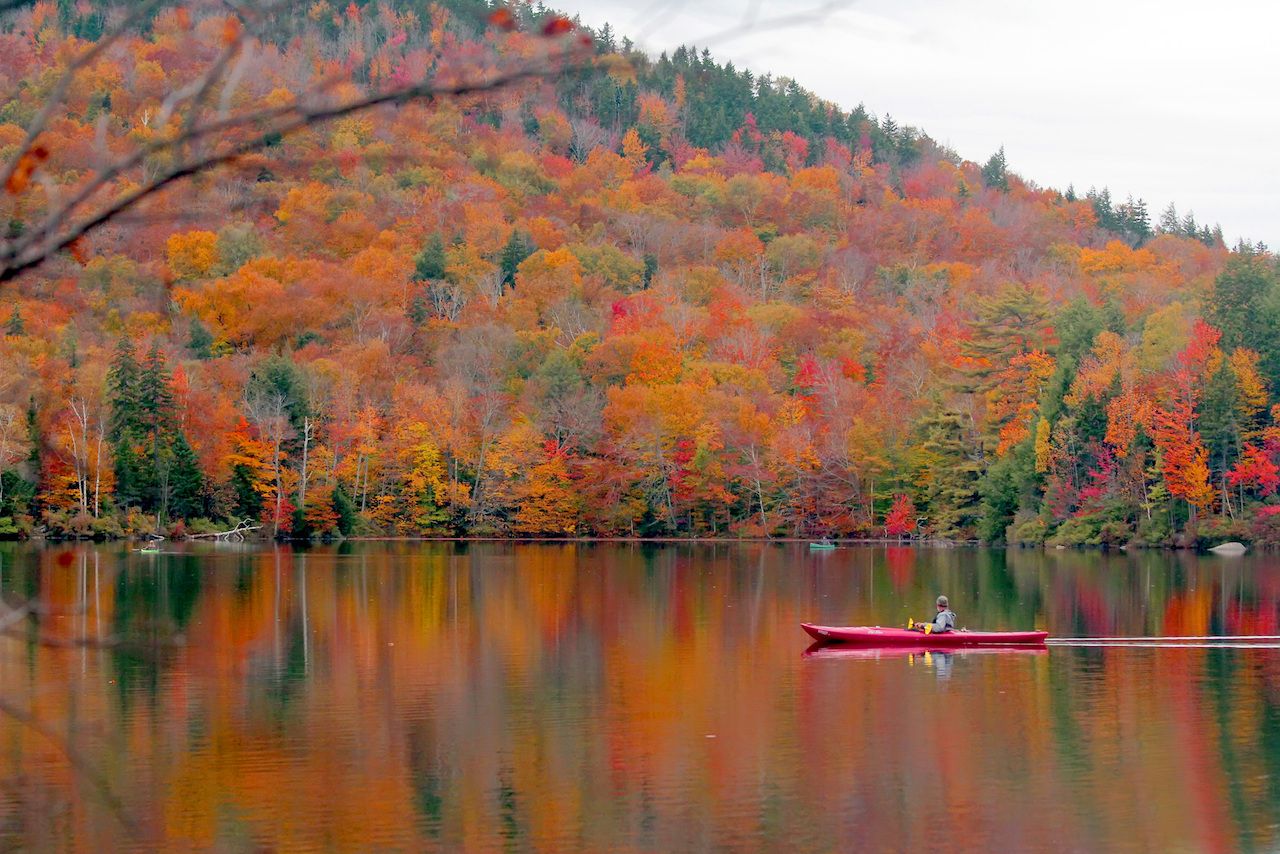 According to the Maine Foliage Report for this week, there are many places in Maine that have incredible fall camping potential. Since the pandemic, we have seen a huge uptick in the number of people who are working remotely. This has translated into a lot of adventure-seekers coming up with their own ways to travel and work as they do it. 
Everyone on social media has seen the people who purchase old ambulances, school buses, and work vans and transform them into tiny, mobile homes. Then there are those whose positions are now fully remote; these folks might not opt for a vehicle home, but they explore just the same. Some people pull campers, some people make small homes, and some people just stick to tents and a wifi connection to get their job done and see the country in the process. 
For this blog, we will try to include a little bit of fun for everyone who is thinking of spending some time in Maine this fall. Fall camping is not for the faint of heart, so make sure to digest everything you need to to make your trip as memorable as possible!
Foliage Update
As mentioned previously, the foliage report states that much of the state is still covered in beautiful leaves. Northern Maine has passed its peak, central Maine is quickly approaching the last of the leaves, and coastal Maine, like always, will be the last spot in the state to see some beautiful views. As an ocean lover and coastal dweller myself, this makes me happy!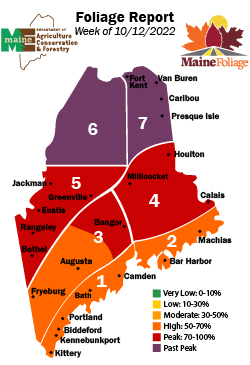 Fall camping couldn't be a better option for those of our readers who enjoy life on the more adventurous side. Most of the popular tourist spots in Maine are all located in areas of increasing foliage. These hot spots are all still in full swing after the busy summer, so there won't be a shortage of eateries and trinket shops that you can explore wherever you may find yourself. 
Off the Beaten Path
We won't get caught up in oversharing the most popular spots in Maine in this post. There are so many gems across the state that deserve a little bit of recognition. If you're interested in fall camping, we know you want to do things that aren't "normal" anyways! Most of these spots do require a bit more driving and a bit more of a time-commitment, but it would be worth it. 
Camden Hills State Park is home to Mount Battie and a variety of camping spots. Camden is a darling little coastal town that has a rich sailing community, plenty of gorgeous ocean views, seafood spots, and trinket shops. There are a multitude of hiking trails in the park, which is open year round from 9am to sunset. Check out the website for exact campsite details.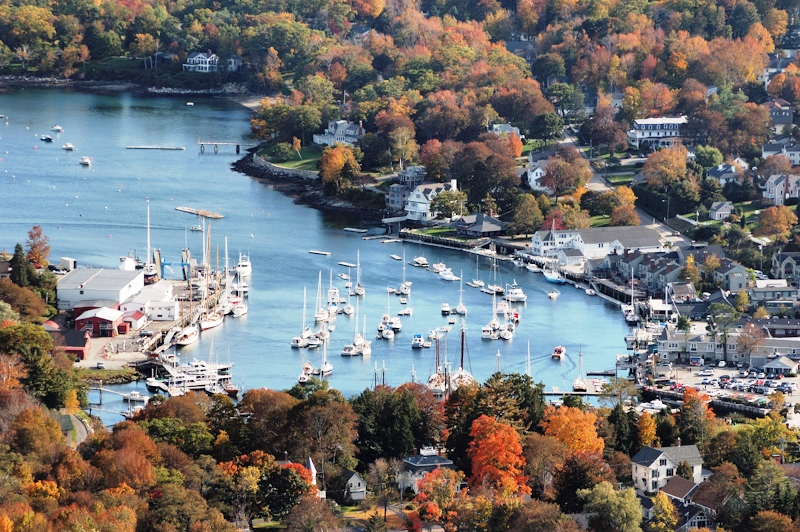 Camden is also home to the Camden Snow Bowl, a small skiing mountain that offers lift rides in the fall to see the leaves from a totally different aspect. Take a trip on a sailboat and breathe the salty, chill air. You will have no shortage of fun experiences in this cute little town!
Kennebunkport is another small coastal town that boasts beautiful foliage, delicious restaurants, and a thriving art community. This town is perfect if you are looking to fill your art, history, and shopping tank. There are several beaches, but otherwise, not a ton of nature exploration here. Unless, of course, you consider a fishing excursion on a 45ft lobster boat nature exploration! The Nor'Easter runs daily trips out of Kennebunkport and takes folks fishing for a day off the coast of Maine.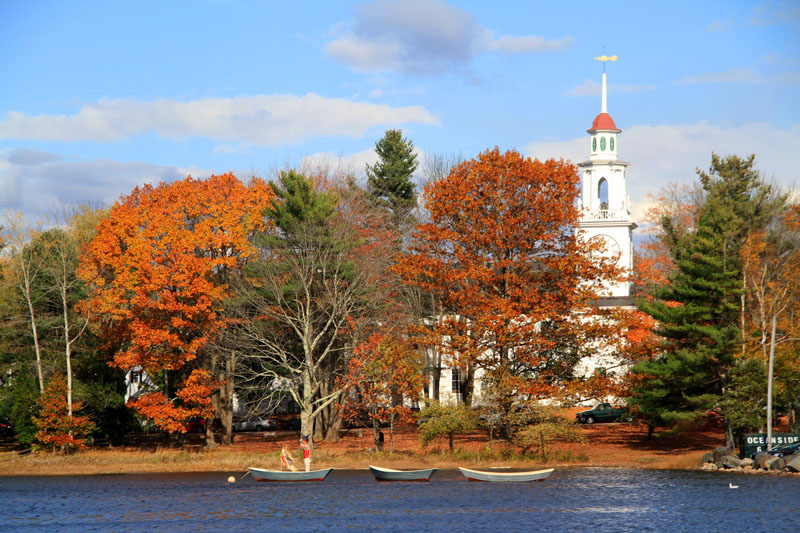 Our last pick for today would be the span between Milbridge and Eastport. This includes heavy hitters like the Cutler Bold Coast, and the Easternmost point of the United States, Lubec. There are plenty of spots to do a bit of fall camping and enjoy the beautiful rugged coast like it was meant to be enjoyed. I may be partial, but this is my favorite area of Maine, by far. The towns that are included in this swath are small, homey places that are filled with great people. You may not find the best coffee shops or gift shops, but you will find history, nature in its purest form, and memories.
Considerations While Fall Camping
Fall camping in Maine can be a wildly enjoyable time, but there are things you should keep in mind in order to protect yourself. Maine can be a bit unpredictable weather-wise, but make sure you have layers if you are spending your nights in a tent. Nights are cold, but days can be pretty warm. Be sure to pick your trash up and to not disturb the wildlife while you enjoy your stay.
Be kind to the folks you may meet on your trip. Locals to any area can be a little frosty, but they love a good conversation about hunting season, or the lobster industry. Keep in mind that many people working in customer service have had a long summer season and they may be a little tired as a result.
Various hunting seasons for different animals have begun throughout the state. If you are in an area that is not a clearly defined state park, you should wear bright colors like orange, neon yellow, or teal. Hunters are careful to follow rules, but you can certainly help them out!
Bye for Now!
We hope that you come and enjoy our beautiful state while you still can! If you can't make it, let us help bring the tastes, smells, and catchphrases of the state to your door. You still have time to use our fall discount code.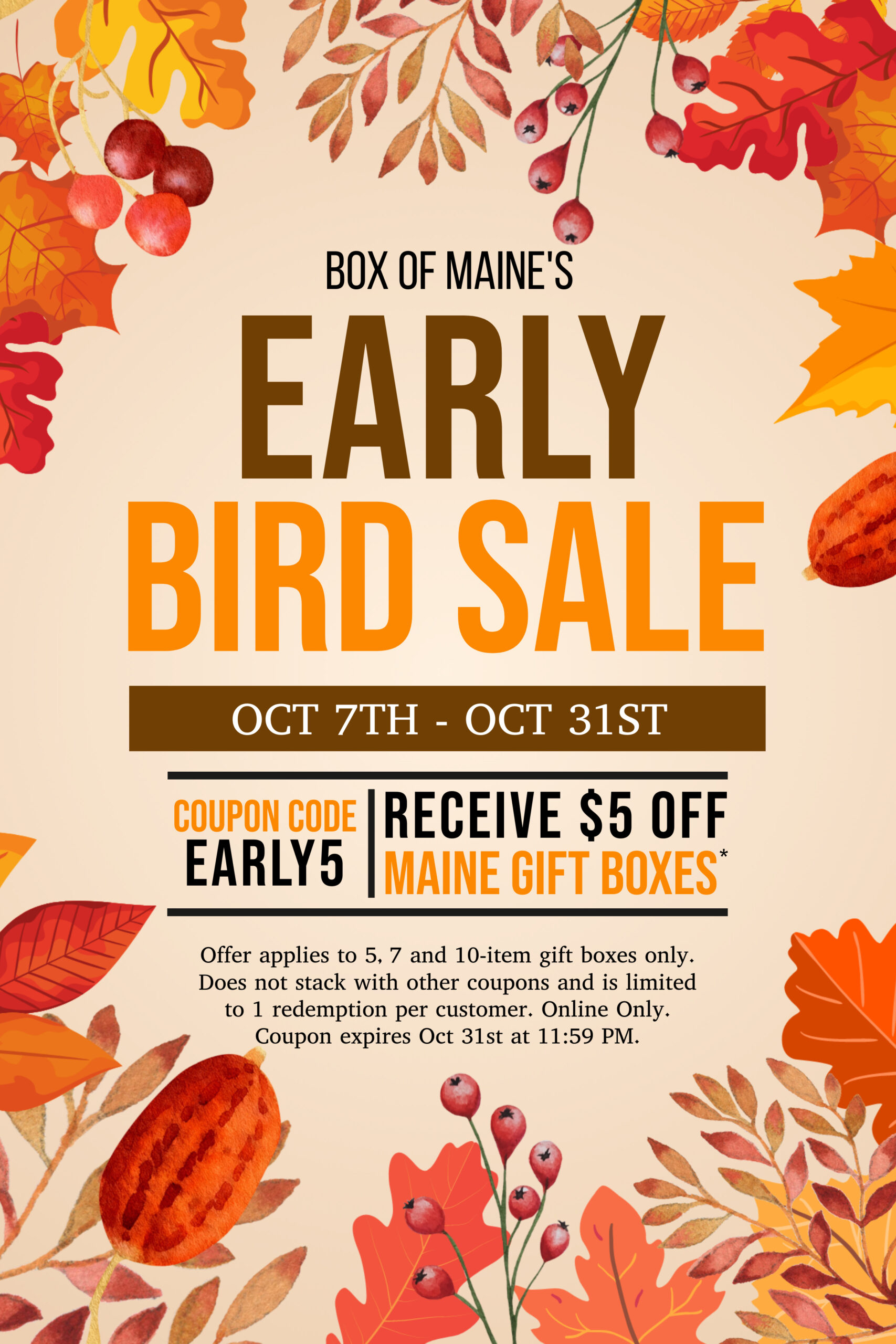 Thank you for reading! We appreciate you all!