Blog

Refined in fire with Sider's Woodcrafting
Hey Mainers ! This is a truly special episode on Made in Maine podcast. After a horrific fire and losing most of his workplace,
Bruce and Mary from Sider's Wood Crafting stop by the studio and open up about their loss and rebuilding the business. So far there's been tremendous support from the community. Thank you everyone and enjoy the read.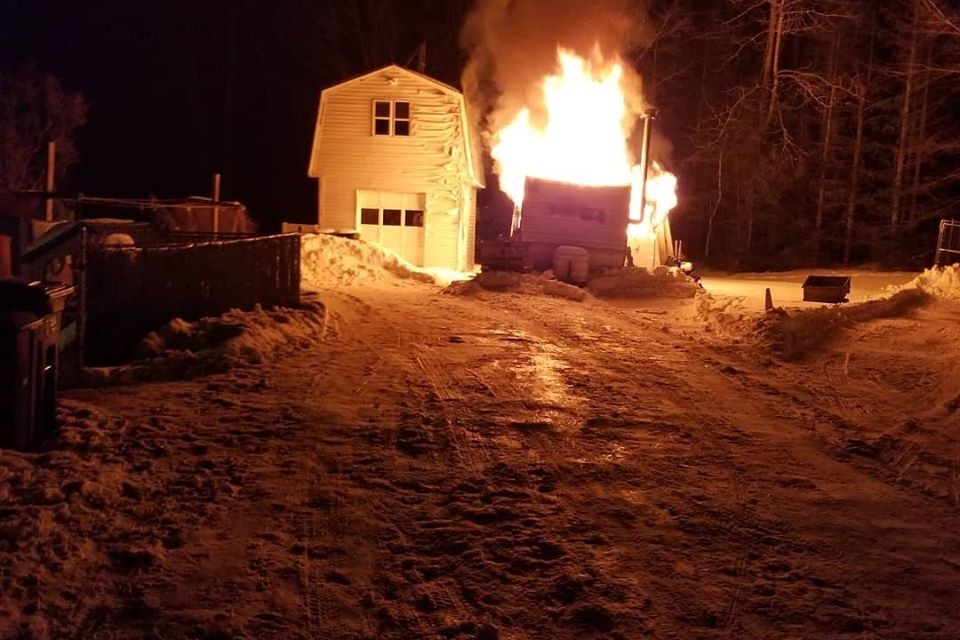 Bruce is returning home from a long and tiring trade show in Bangor. He has orders to complete so he decides to start his wood furnace in his woodshop. Bruce explains " it was a little chilly so I normally start my furnace which is in my woodshop. It's a wood furnace, I've had it for five years. It started up like normal, shut the door on it and regulated the air chambers on the bottom. I went inside the house, had dinner and played with my kids a little bit. I sat and watched tv, I dozed off a little bit and then we had a pounding on the door".
 Bruce and Mary's life changed in a split second. Bruce wakes up to someone telling him there's a fire on the property. Bruce runs outside, he rips open the front door and thick black smoke pours out. He tries reaching for the fire extinguisher but notices flames to his right. Bruce knows it's not worth it but tries putting out the fire with a small kitchen extinguisher his wife gave him, it worked for only a minute but sadly the fire couldn't be contained.
Bruce talks about how gut wrenching to watch everything you've worked so hard for.. Literally going up in smoke. Many thank you's to Brewer & Eddington Fire Department for getting there so quickly. Thanks to many of the hardworking firefighters it wasn't a total loss, the wood shed next to the fire was saved and no one was seriously hurt. 
 Most people would just cut their losses but not Sider's Woodcrafting with the community behind them Bruce still has plans on moving forward. For thoses who don't know, Bruce works full-time at Walmart, part-time Holden police officer and does Sider's woodcrafting, pretty impressive right?. God willing all that should change, right before the fire, his family decided it was time he put in his two weeks and focus on building Sider's Woodcrafting. The community agrees! Box of Maine, Blackdog Ironworks and Hashtag Leatherworks set up a gofundme page to help with the rebuilding costs of the new business. Other companies from all other the United States are showing support as well. Bruce's wife Mary " It's a steady stream" , from Home Depot gift cards , cash and encouraging words through Social Media, everyone is stepping up to help. 

The reason everyone's helping is Bruce truly has skill in woodcrafting. He uses wood named Yellowheart and Jatoba. The  origin of the wood spans from the United States to Central & South America to Zebrawood that comes from West Africa. He uses different woods, combines Epoxy and creates masterpieces. Bruce and Mary don't plan on stopping their goal to grow their small family business and they will rebuild and the climb just got a little steeper. Please check out their website and find that perfect Cutting Board for that new Kitchen.
https://www.facebook.com/siderswoodcrafting/
I know Sider's Woodcrafting is so thankful for all the encouraging words and love. If you're interested on their plan for rebuilding, watch this video 
https://www.facebook.com/siderswoodcrafting/videos/629603997835928/
If you're interested in helping out Sider's Woodcrafting, check out their website at https://www.siderswoodcrafting.com/
Check out the winner of the raffle* gofundme is closed 
https://www.gofundme.com/f/siderswoodcrafting
Listen to the entire podcast at any of the following streams:
Patreon (early access + benefits)
We are now on Spotify and Itunes!