Blog

2023 Maine Foliage Guide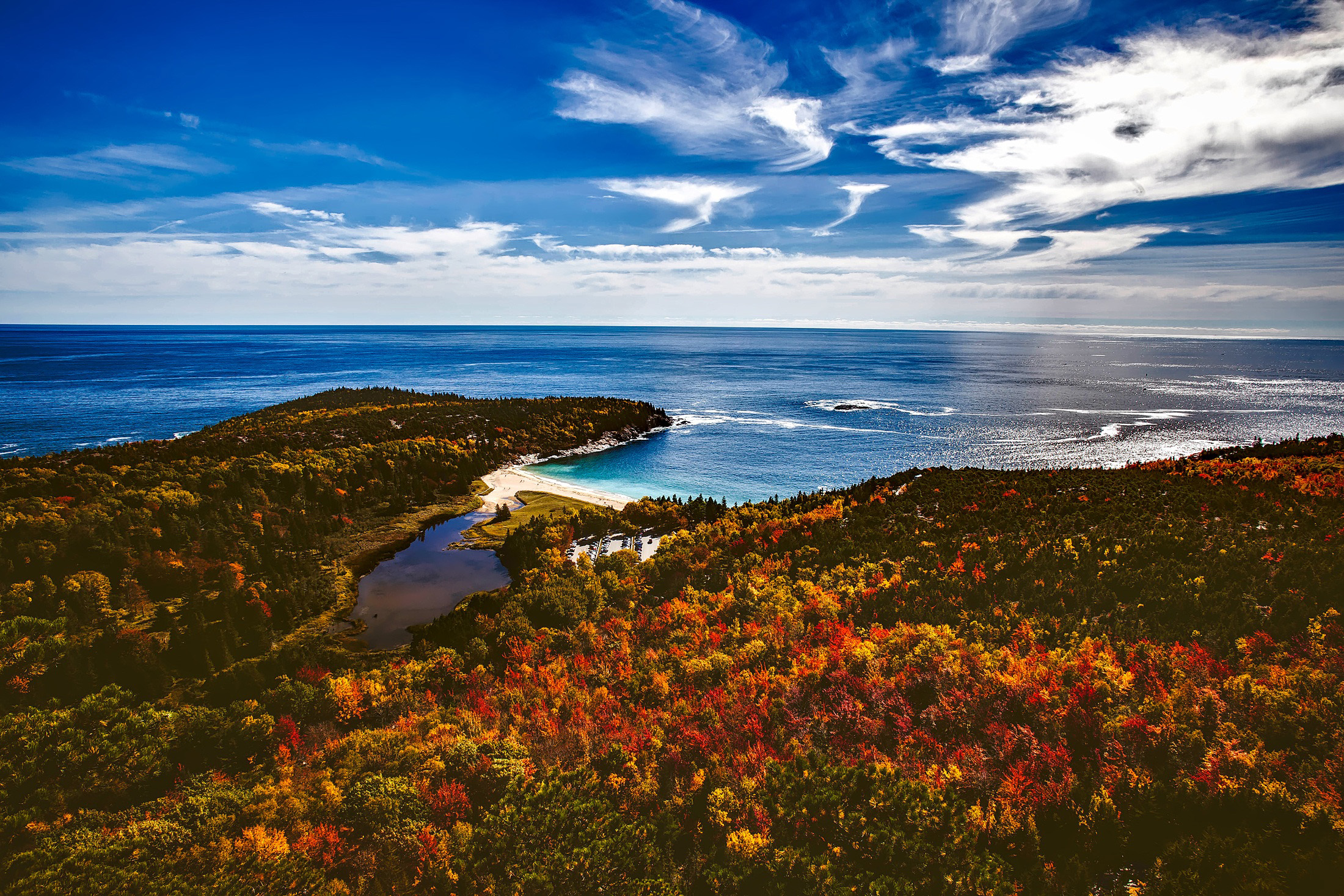 It may still feel like summer in some parts of the state, but in Downeast Maine, the arrival of fall is definitely here. Pumpkin spice is offered again at Dunkins, the morning air is crisp and fresh, and the stream of traffic through my small coastal town is dwindling. On drives through central Maine, I am starting to see the foliage. Apple orchards are gearing up for the influx of folks wanting apple cider, donuts, and photo ops. 
Today, we are celebrating the changing of the seasons! If you have had a busy summer, but have been meaning to come to Maine, this post is for you. Leaf-peeping season is right around the corner, and one must be prepared for it. 
Leaf-Peeping Tips and Tricks
We've scoured the internet for the best leaf-peeping spots in the state. These tips and helpful hints can be used whether you are planning a day-trip, a road-trip for a few days, or have a little bit more time to take in Maine's beauty. 
For your assistance, Maine has an annual foliage report where you can receive weekly notifications on color variations throughout the state. Find it here. As it stands today, there is relatively no change in the leaves, but that will change in the coming weeks. Usually the foliage season lasts from September to the middle-to-end of October. Plan accordingly!
Foliage Day-Trips
Maine has a variety of scenic byways, all of which boast beautiful locations to soak in the crisp colors of fall. The Northern Maine Woods, coastal Maine routes, and western Maine roads are all good areas to see some really beautiful sights. 
Along Route 1
Route 1 follows most of the Maine coastline. You can begin following Route 1 in Brunswick and follow it all the way up to Lubec, the Easternmost point in the United States. If you're also in the market for a small lighthouse tour, Route 1 is definitely the way to go. Pemaquid Point, Quoddy Head, and Owl's Head lighthouses are all stops along the way. While passing through coastal towns, there are plenty of restaurants, gift shops, and coffee shops to choose from, if you want to take a break from enjoying the view. Personally, the blend of both the ocean and the colors of the foliage is one of the best perks about this drive!
Rangeley Lakes National Scenic Byway
Rangeley Lakes National Scenic Byway shows off a different face of the state. You'll travel throughout the mountains, lakes, and streams to reach your destination. The Height of Land in Rangeley, is one of the most awe-inspiring sights in the entire state. Aside from the top of Katahdin, you'll be hard-pressed to find an all-encompassing view like this one. According to the Rangeley Lakes Heritage Trust, the drive will take you through 60,000 acres of conserved land. You may even see a moose or two! See the website for additional details about directions.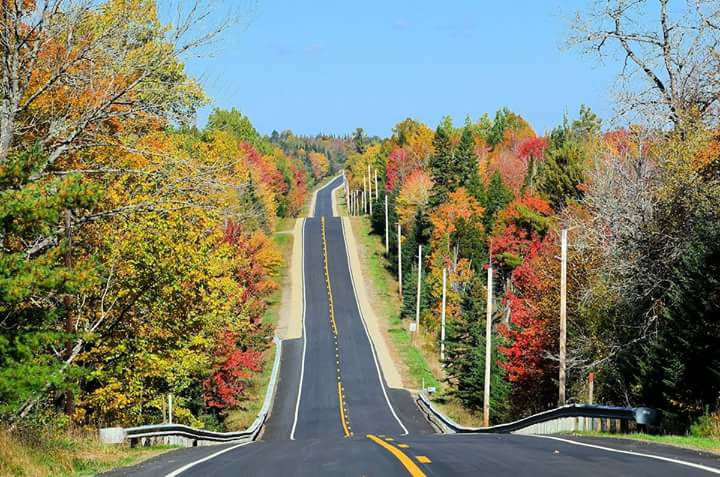 Western Maine Mountains
The western Maine mountains offer a variety of scenic drives for your day-trip. You can travel from Fryeburg to Bethel and catch a variety of mountain scenes. Bethel is home to Sunday River, which, if you plan it right, you could come in time to catch their chair lift rides. This is a fantastic opportunity to see the foliage from a completely different angle. Check out their website to see a list of activities happening at the ski resort. If fairs are your thing, check out the Fryeburg Fair (October 2nd-9th) on your quest for fall colors. There are plenty of things to do in the western mountains; you might as well enjoy some of the foliage while you're at it!
Stay a Little Longer
If you are looking to spend a little bit more time in our fair state, here are a few ideas to help you in your planning process. The bulk of the summer tourism season is slowing down, so there will be a smaller amount of folks in your travels. If you travel to hotspots like Portland, Bar Harbor, Baxter State Park, and Acadia, you will definitely see more people.
You may prefer areas with fewer people. Downeast Maine is the perfect place for you. Machias, Lubec, Cutler, and Addison are all beautiful coastal locations that offer a variety of places to stay, and outdoor spaces to explore. Think the Cutler Bold Coast hiking trails, Moosehorn National Wildlife Refuge, West Quoddy Head Lighthouse, and others. The Narrow Escape coffee bar in Lubec, Helen's Restaurant in Machias, and West Branch Farms in Machiasport are all places that will serve you delicious food and drinks.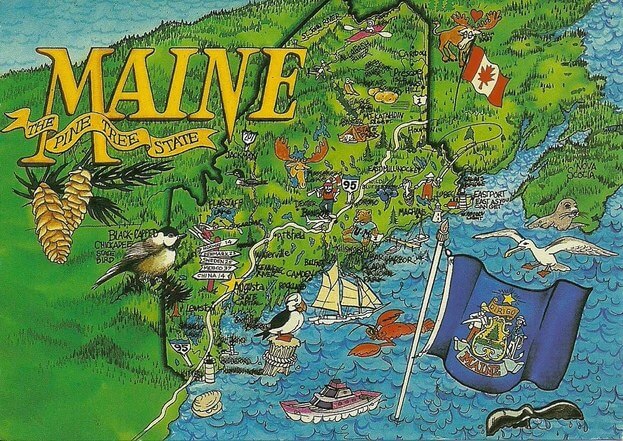 Rangeley, Bethel, Fryeburg, Camden, Rockland, Millinocket, and Greenville are all towns you need to drive through and explore during your stay. Find a plethora of activities, must-see shops, and delicious eateries on the Maine tourism website. 
Can't Make It? We Have You Covered!
If you are reading this and your circumstances won't allow you a trip to Maine, fear not! Whatever Maine treat you're craving, Box of Maine is here to help you with that. We always carry Maine favorites like Moxie, needhams, and Humpty Dumpty chips. You don't necessarily need to be in Maine to enjoy the flavors, and even smells, of this fine state.