Blog

Box of Maine expands To 7,000 sq/ft building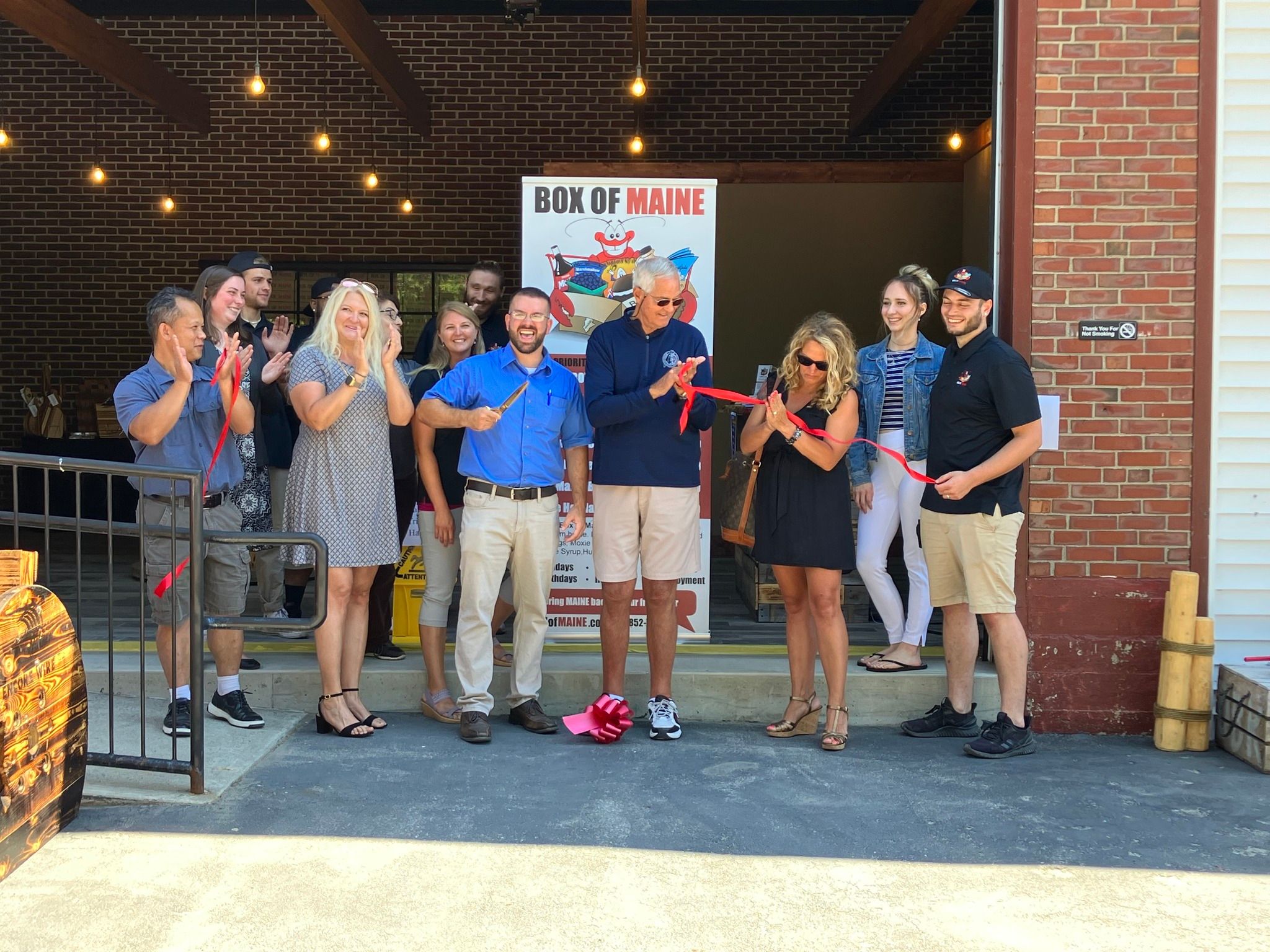 Daniel cuts ribbon at the Grand Opening with the City of Brewer Council Members
Box of Maine Expands to a 7,000 sq/ft facility in Brewer, ME (formerly occupied by Geaghan's Brothers)
Everyone who has been in Maine for any length of time knows that winters last for months and summers last about a week. For us at Box of Maine, we are almost dizzy from all the new and exciting things that have been happening this summer. After a wild ride, the team has been able to take some time, process our highlights from the past few months, and settle into a different swing in a new-to-us, 7,000 sq. ft. building! 
As some may know, Box of Maine started in owner Daniel Finnemore's basement in 2017. From there, the company stepped into a 400 sq. foot spot at a local small business incubator. Next, was a 1,500 sq. foot building in Old Town, Maine. We thought we were pretty comfortable there, until a global pandemic happened and our sales nearly tripled overnight. Since 2020, it has been a unique challenge to source our products, house them, and fulfill the increase in orders without clotheslining a co-worker.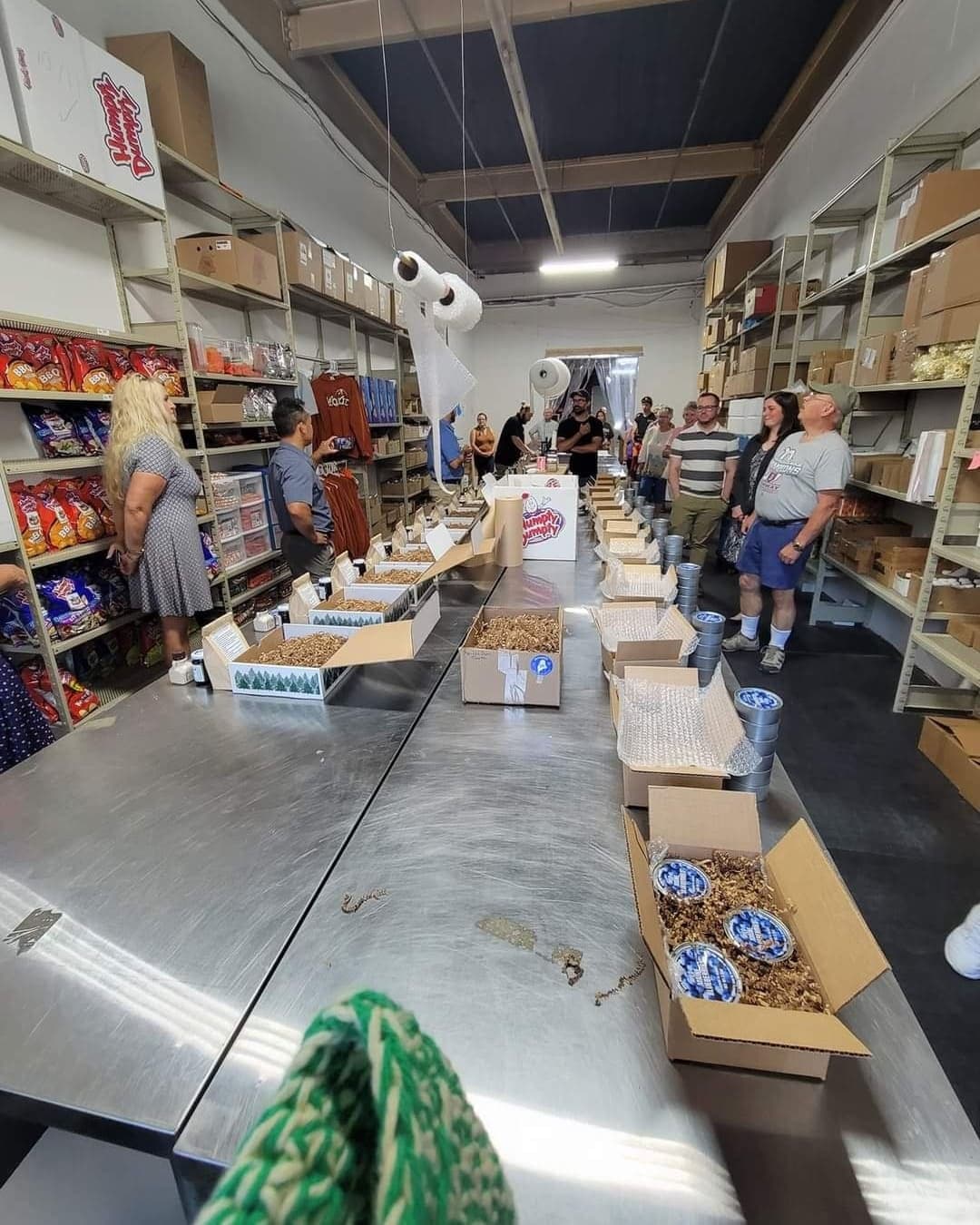 In order to avoid any potential injuries and to keep our customers supplied with all their Maine favorites, it was clear that Box of Maine needed a bigger space, soon. Real estate in the Pine Tree State was a pretty dismal landscape when we started looking, so when the opportunity to lease a 7,000 sq. foot space in Brewer opened up, we jumped on it. To have scaled a small business to this level in six short years seems like an impossibility to some, but it's our day-to-day life and we are glad to be living it.
New Retail Gift Shop
On August 2nd, we kicked off our next adventure with a grand opening of our Brewer warehouse and retail shop.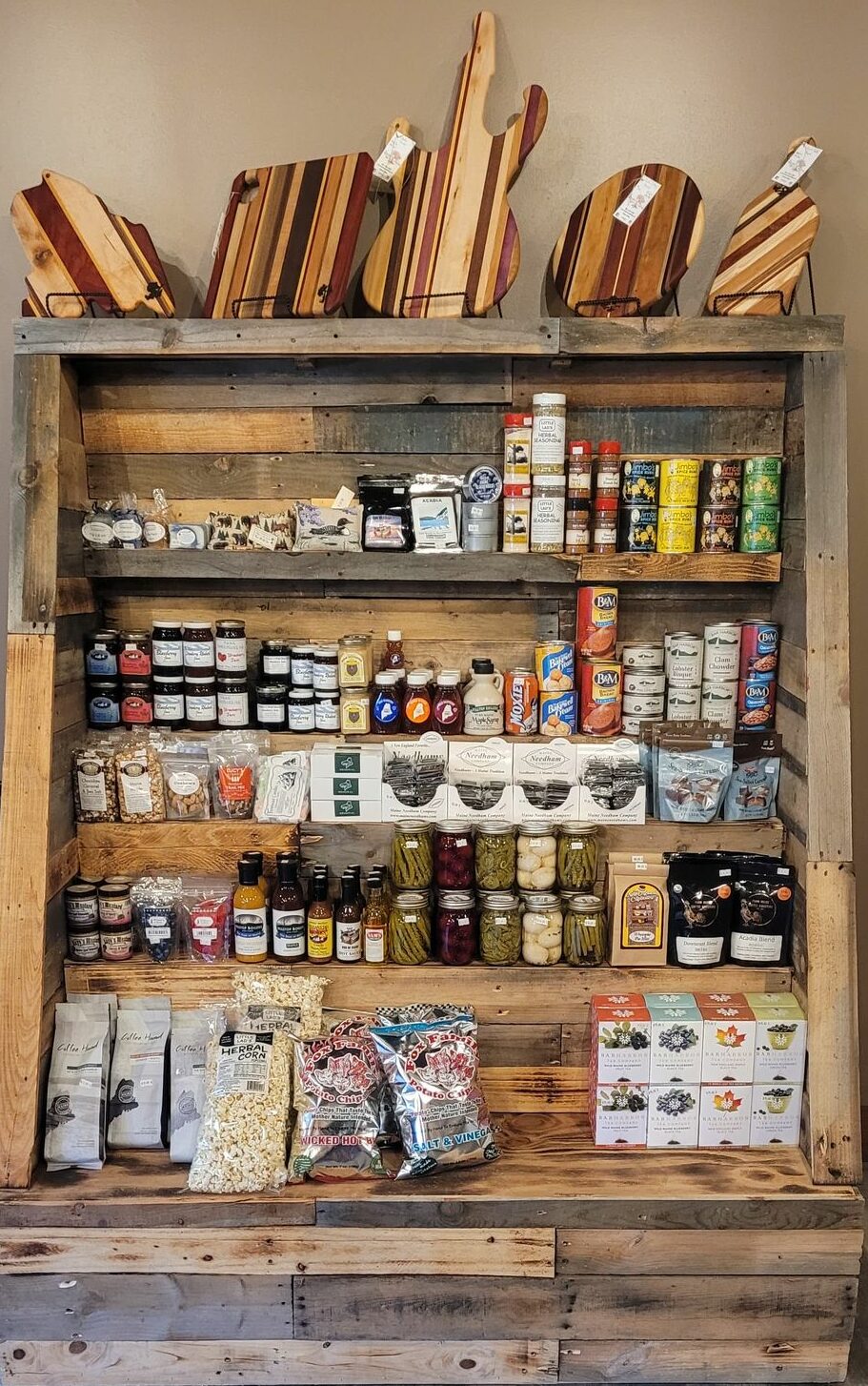 Here, we were able to give a quick rundown on the last six years of our lives as a team, cut a ribbon with the mayor of Brewer, receive a key to the city (with our name on it!), show folks the new layout of our shipping fulfillment area, encourage participants to enter a raffle for our friends at the Eastern Area Agency on Aging's Durgin Center, and show off our beautiful new retail space.
7,000 sq. feet gives us plenty of room for a spacious area where we can receive order receipts, pack boxes quickly and efficiently, print labels off, and immediately place the boxes in neat stacks, ready to be sent out. We call it the production room! We now have a gigantic warehouse space that houses pallets upon pallets of Maine classics. Think Moxie, maple syrup, and blueberry jellies.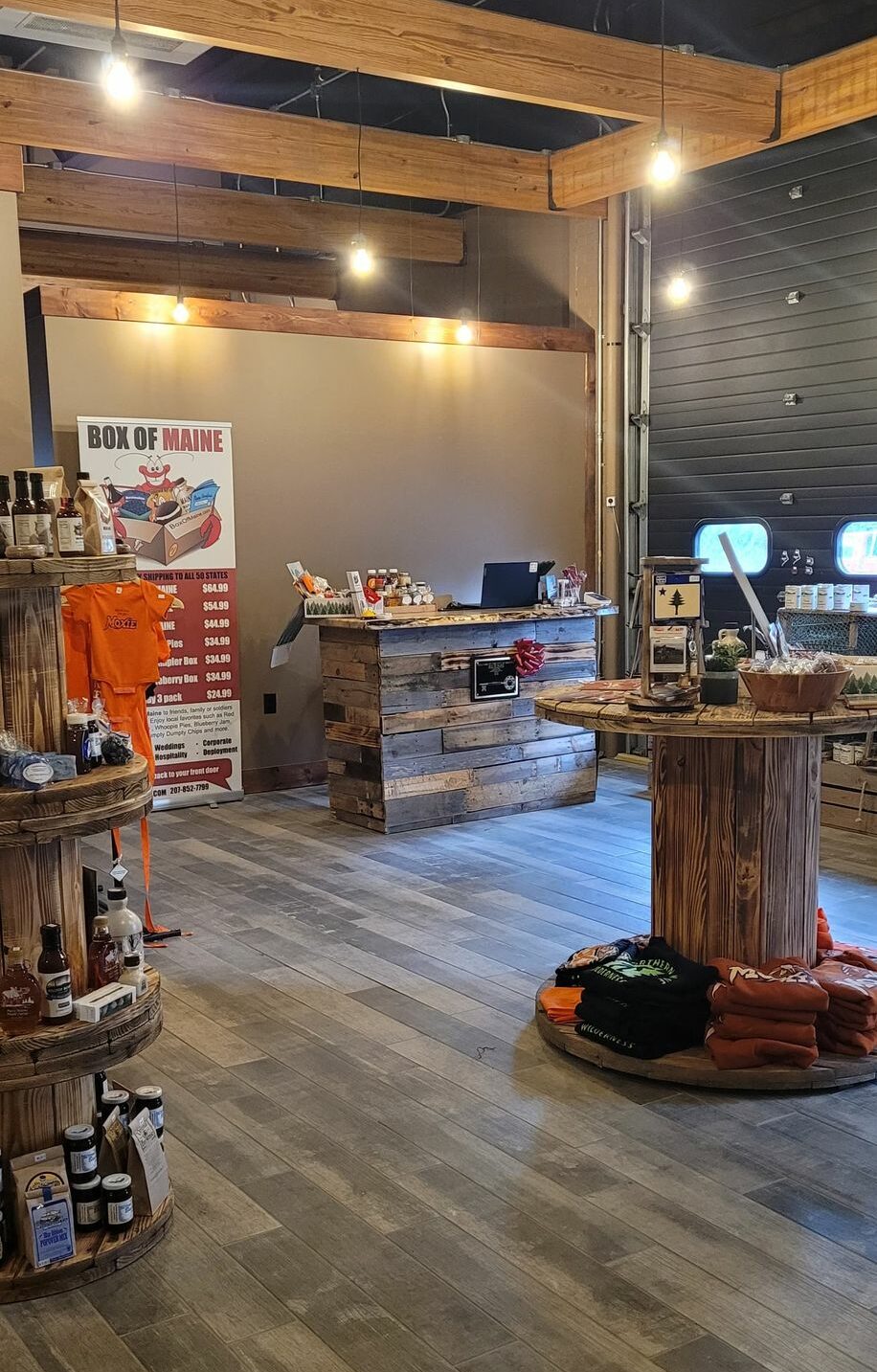 Build-a-Box
Along with offices and an employee break-room, Box of Maine is able to have an amazing retail store, filled to the brim with everything you find in our boxes. If you're swinging through Brewer on a trip to Maine, or simply have a hankering for something you can't seem to find anywhere, you know the place to be!
You can pick up what you need, or even create a box in-house. This space is decorated from top to bottom in Maine memorabilia, and you will feel right at home the second you step foot through the door. Having a retail space is a huge game changer and we have already seen an influx of new friends in the short time it has been open.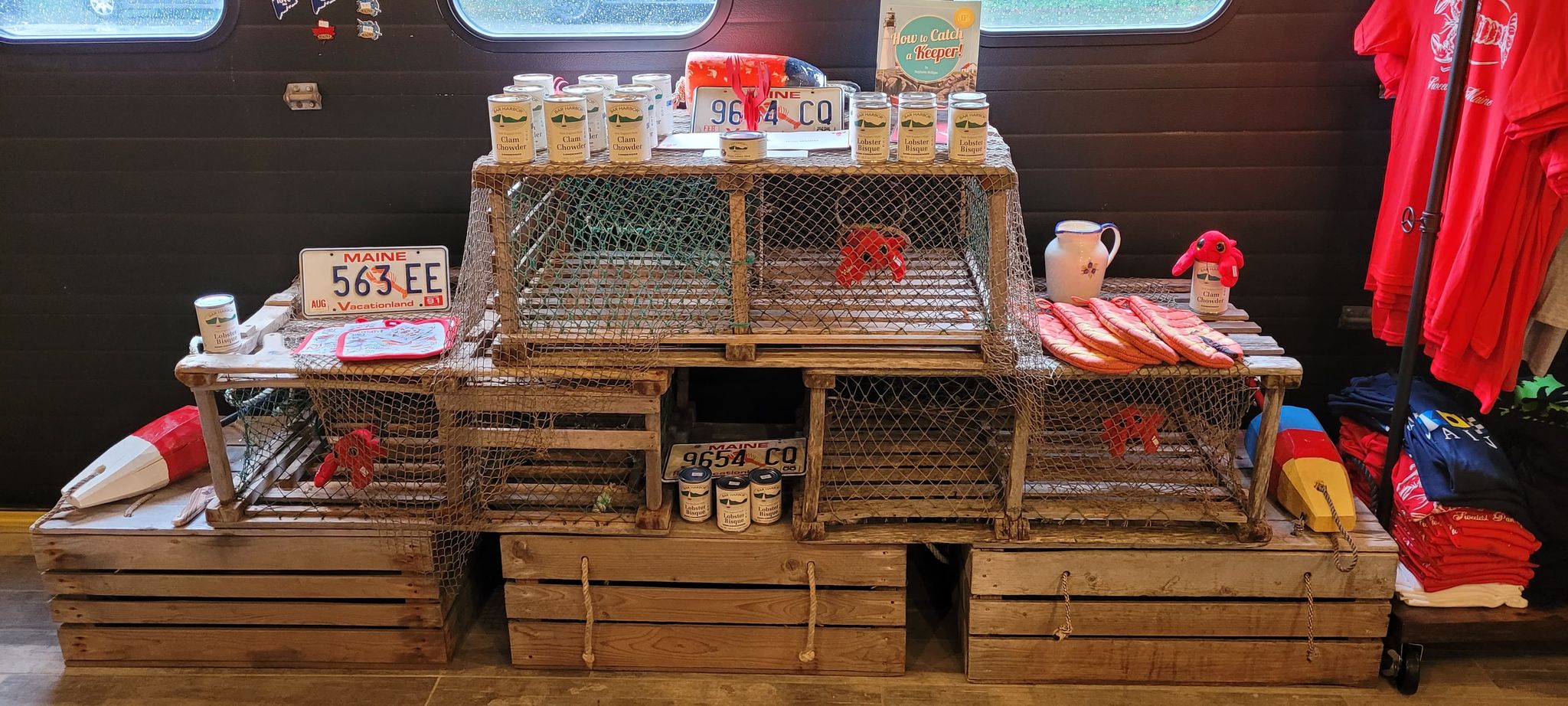 Success with the Press!
This drastic change in locations has caught the attention of several Maine news stations, as well as the premier Maine business magazine, MaineBiz. After the grand opening of our warehouse and retail store, we were blessed to be highlighted in articles, interviews, and news briefings across the state.
The past few months have been absolutely crazy with the grand opening, but we aren't letting the success get to our heads, or slow us down. In the next few years, we are looking forward to expanding our offerings to seafood such as lobster, scollops, and clams. As Box of Maine grows, we may even decide to expand and offer Boxes of New England. This area of the U.S. is truly special and is home to an incredible amount of traditions, history, and fantastic businesses.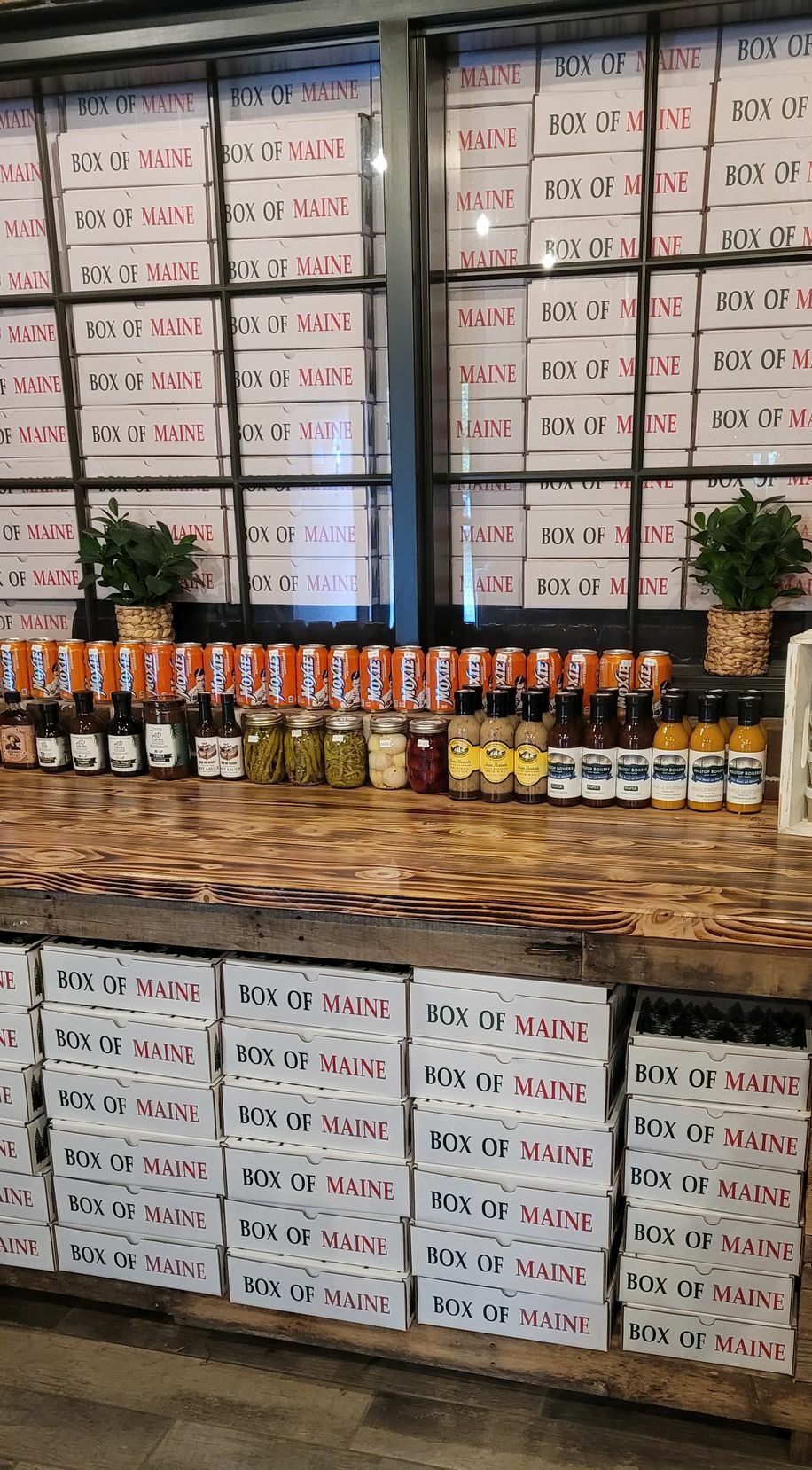 For now, we will keep our sights on continuing to do what we're good at: bringing high quality, beloved Maine products to everyone who has felt a connection to this state we are blessed to call home. These past six years have been nothing short of a blast and the next six promise to be no different. Come say hello to the team in our new space, or continue interacting with us virtually. Either way, we are so happy to be a part of your lives. As always, thank you for the support and stay tuned for more exciting updates!