Blog

Everything you need for Ice Fishing (2023 Edition)

---
Welcome ! Happy February Mainers. On this week's blog, I dive deep into one of our greatest outdoor winter activity- Maine Ice Fishing. Being raised in Maine, there's a strong chance you grew up with your father taking your siblings and you fishing to his favorite spot on the Lake, if that's not the case- no problem. Since I'm still a novice, I'll go over the 101 of Ice Fishing and explain what's needed for a beginner to start.
But first, I want everyone to take a few minutes and go over the rules and regulations of Ice Fishing in Maine – Click Here to view Laws & Rules section of Maine Department of Inland Fisheries & Wildlife. Following the rules is paramount while fishing in Maine, every Resident & Non-Resident must register and obtain a fishing license before Ice Fishing.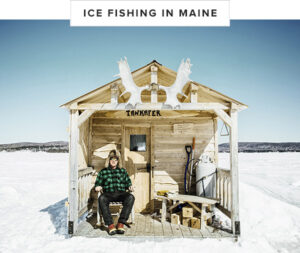 With Maine's diverse natural landscape, it's home to more than 6,000 lakes and ponds and with many frosty hidden gems from York County to Aroostook, the western mountains to Down East that offer plenty of options for outdoor recreation.
That's what's so amazing about living in Maine, your options are endless here. Maine has over 4,523 square miles of water and depending on where you live, you may have a popular lake near you. Some of the most popular fishing spots in Maine are Moosehead Lake, Sebago Lake, East Grand Lake, Long Lake, Eagle Lake, Portage Lake and Allagash Lake.
---
  Ice fishing is a rewarding sport but preparation ahead of going out to the lake in the morning is essential. If you're a beginner, pay attention to finding the right ice fishing gear that will help you pierce through the ice and fish comfortably. My first ice fishing experience was on Pushaw Lake, in Penobscot County about 6.5 miles north of Bangor. As a young teenager, I was clueless on the fundamentals of Ice Fishing and came unprepared with the incorrect winter apparel and I experienced what it's like to be a "Mainer". So please, always double check your equipment and winter clothing.
So, after researching many particular Ice Fishing and Tackle gear store's online, I found the essentials for the beginner to start ice fishing.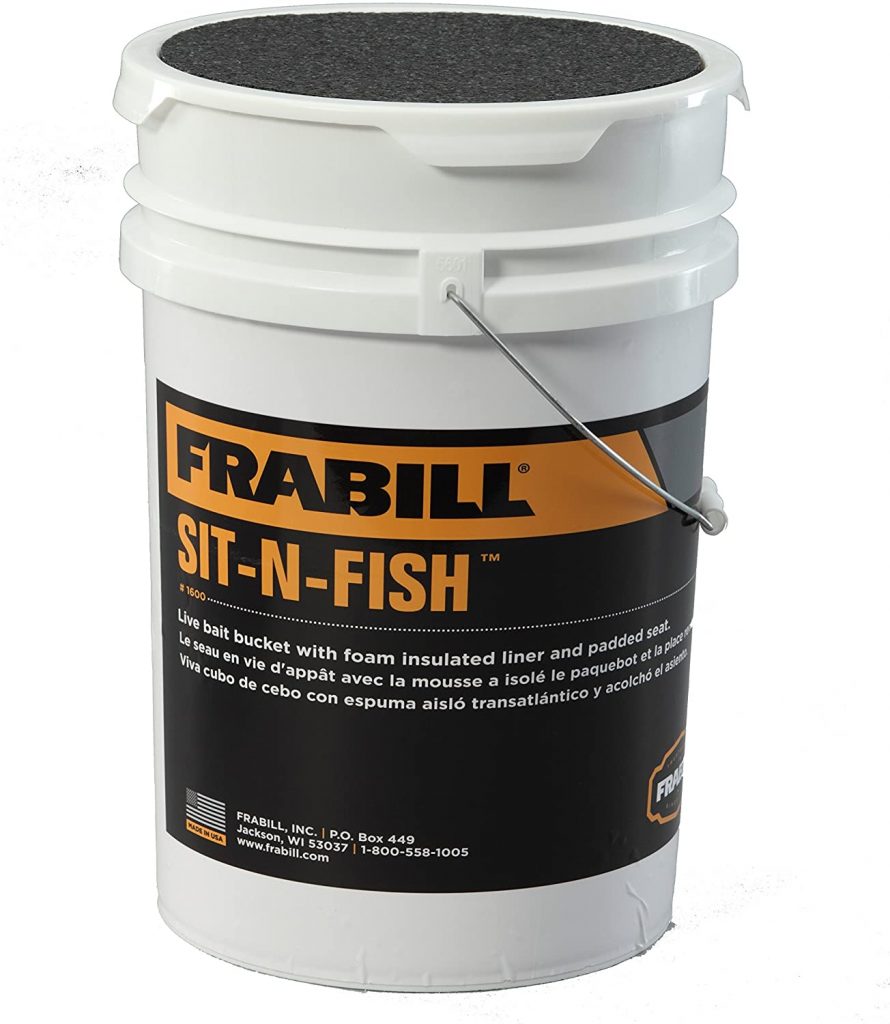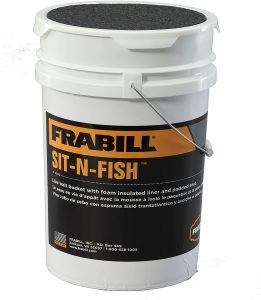 1.   Five Gallon Bucket – The five gallon bucket is the one of the many tools needed for your ice fishing operation. It keeps the bait fresh, stores the tackle, helps with the transportation of gear and flips over for a quick pop-up chair, each person fishing should bring one. (Recommended) –  Frabill Sit-N-Fish – Insulated Bait Bucket  – consists of insulated Styrofoam to store your bait without freezing it as well as a seat snap cover.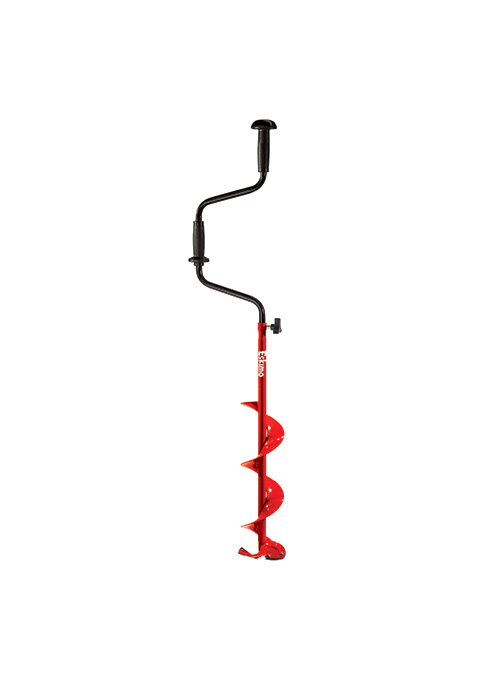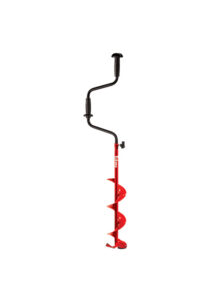 2. Hand Ice Auger / Power Tool –  Ice Auger bit –  The ice Auger helps you break through the ice and comes in many lengths and formats.  A  4-5 Ft, adjustable, 6-8 Lb. hand auger with a 6″ diameter is an effective and affordable way to get started. If you plan on going out with multiple family members or friends and drilling  5+ holes in the ice, I suggest a Dewalt 20v Max XR 3SPD 1/2″ Drill with a  Eskimo 6″ Pistol Bit, it's light, efficient and the fastest way to cut those holes! If that isn't what your looking for, you can also purchase –  Electric Ion 40v Ice Auger at Walmart, "Features a 40V lithium-ion battery and can drill through up to 2,000 inches of ice on a single charge."  If you're interested in gas powered, I will post a link – here. I wouldn't suggest using gas operated Auger's until a few years into your ice fishing experience , electric or hand augers work great and helps minimize your expenses.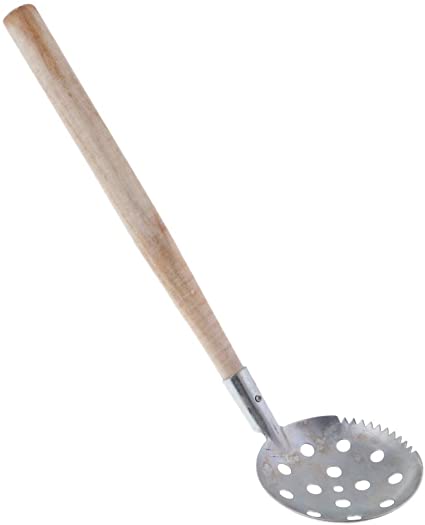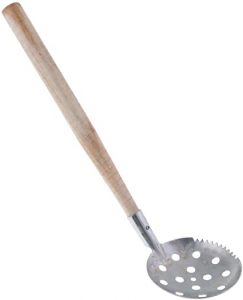 3.  Ice Scoop – The classic ice scoop is a must have tool for effective ice fishing. After drilling, a sizable portion of slush will start to fill up the channel. You'll need to clear the ice so you're able to drop your line and land fish without any inconvenience. I recommend the 15″ metal version as plastic may break with Maine's cold weather.
(Recommended) Lakco 700 Slush Skimmer 12″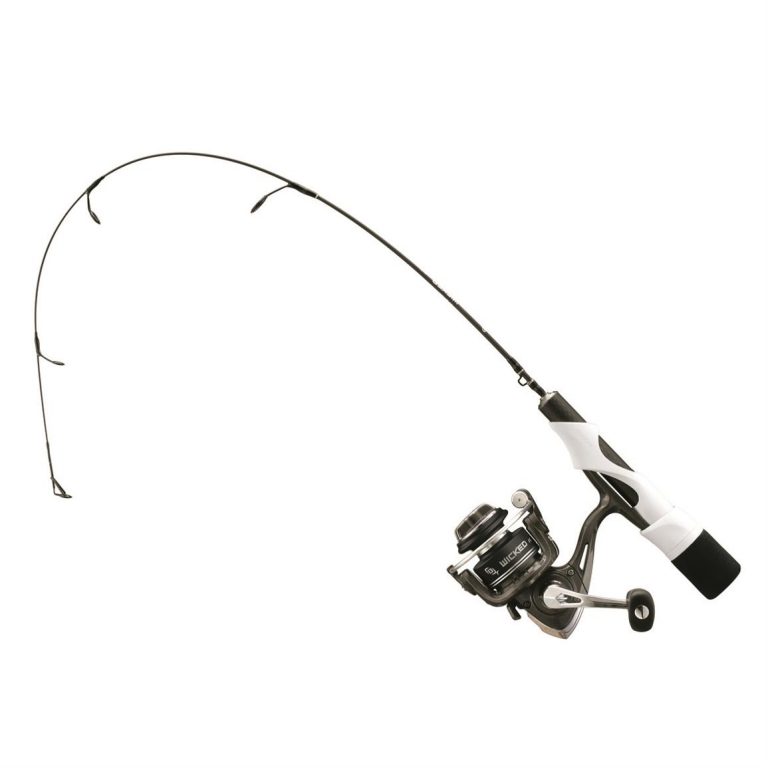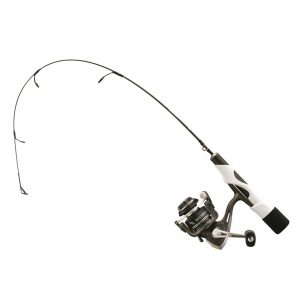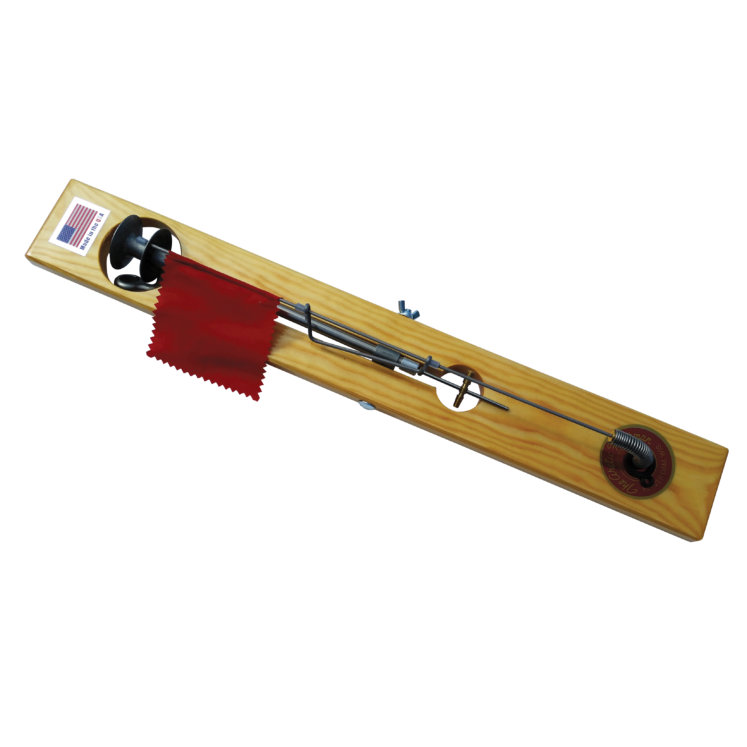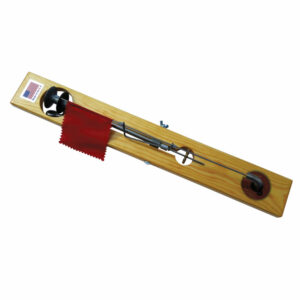 4. Rod & Reel + Tip up + Line -There's two main ways of catching fish under the ice. Since this blog is aimed towards helping the beginner, I will explain each method.
Depending on which route of catching fish you plan on going with, you'll need to match the power to the target species you're after in the same manner you would when picking a rod for open water. Choose ultra-light rods for panfish. Light rods are good for perch, and light to medium rods are good for walleye, whitefish and most trout.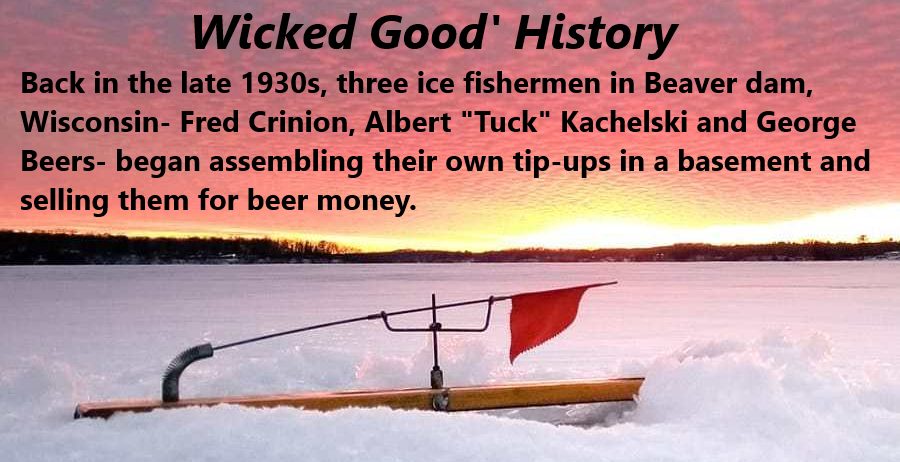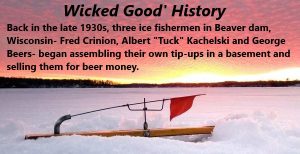 The tip- up – is a device used while ice fishing to suspend live or frozen bait at a se depth through a hole drilled in the ice. It detects when a fish strikes, without having to be in contact with this piece of gear. When a fish does take the bait, a flag "tips up" or the flag can "tip down" to signal the angler that a fish has taken the bait. The tip-up offers few advantages, one being they are a cheaper option for the beginner. Many anglers (a person who fishes with a rod and line) use both the tip up and a rod and reel combo. Maine law allows a person licensed to fish to cast up to 5 lines per Angler. Tip- up : Frabill Blackhawk Assault      –     Tip-up Braid : 50 yard Spool, 20lb Test, Black Sufix Tip-Up Braided Line
  Rod & Spinning Reel Combo – Finding the right rod for you is important, you'll need to find a rod that's able to stand up to the harshest elements and remain powerful and flexible enough to reel in the biggest cold-water fish in whatever lake you're fishing in Maine. The rod & reel combo gives you the ability to turn the handle to bring in the line while with tip-ups, you'll end up pulling the line out of the water by hand, which may get cold quickly. The biggest advantage using a rod & reel is the control over the fish which will give you the upper hand while out on the ice. Overall, there are 4 types of reels : spincast, baitcasting, spinning and fly reels.
Rod & Reel – (recommended)        HT Ice Blue Combo – Cheap / Great for beginners 
                                   Top 9 Best Rod & Reel – Click here
Some Anglers use a Fly Reel which enables the angler to apply resistance on hooked fish. I wouldn't mess with this type of reel until a few years into ice fishing.
  Line – You'll need to do some research on the different types of fishing line, I recommend Berkley Trilene 100% Fluorocarbon Ice Line (6lb Test), you may like a thinner or thicker line. Monofilament line is used when using a rod & reel, it's neutrally buoyant by nature and is effective in ice fishing. Do your research, can't stress that enough. * you may have to break up ice that continues to form in the ice hole so it doesn't lock up your line.
Tying the Improved Clinch Knot –  (must watch)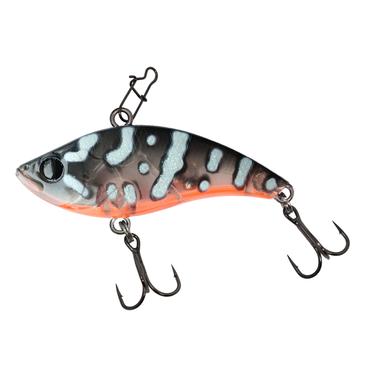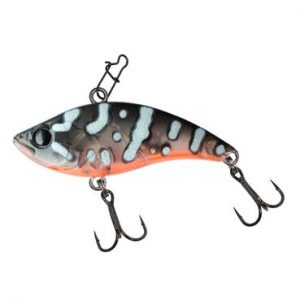 5. Jig – A type of fishing lure – The term jigging is often reference when an angler imparts action on the jig by creating a jerky, vertical motion with the fishing rod. The jigging technique can be used while fishing for a jig and other baits and lures (this will take a few years of practice to really master it) Live Bait – Check out your local sporting good's or fishing retailer for options ranging from $3-5 per 2 dozen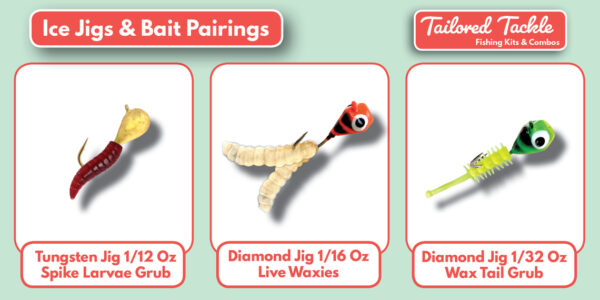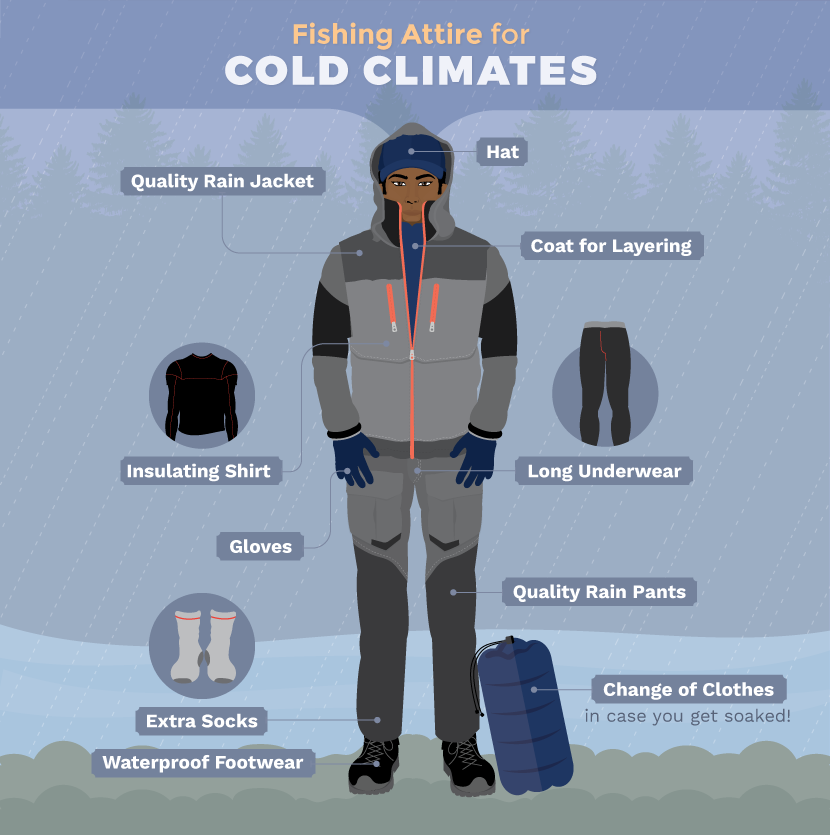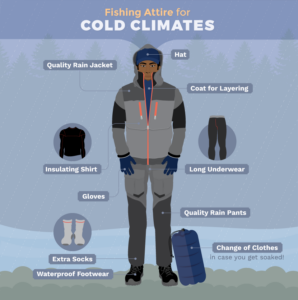 6.Winter Clothing + Gear – I can't stress how important staying dry while out on the ice. You'll be moving gear back and forth transporting gear and the temperature will fluctuate and your heat conduction can change dramatically. I suggest writing down a checklist for clothing so nothing will be missed. The key to wearing the correct amount of clothing is layers. Most anglers wear between 3 – 4 layers depending on how long you plan on staying out on the lake.
1. Hat (recommended) Trooper Trapper Winter Hat
2. Rain Jacket (recommended) Eskimo Men's Roughneck Ice Fishing Jacket
3. Insulated Shirt + Cotton Long Sleeve + Fleece(recommended) Simms Guide Insulated Shacket
4. Long Underwear x 2 (recommended) Men's Under Armour ColdGear Legging
5. Gloves (I suggest buying two pairs, it's easy to lose a glove out on the ice)(recommended) Pro Angler Gloves
6. Rain Pants (recommended) Men's No-Rainer Waterproof Rain Pants or BOREAS Pro Floating Ice Fishing Bibs
7.  Waterproof Socks (recommended) Layeba 100% Water proof Breathable Socks
8. Waterproof Boots(recommended) Muck Boot Men's Arctic Ice Tall Waterproof Winter Boots
*These items are only recommendations and can easily be switched out for a brand or company you like and used before. Always check the Weather days before you set out on the ice, that will tell you how many layer's are needed. When purchasing the correct clothing focus on Wind-Resistant and Water-Resistant which will help you stay warmer.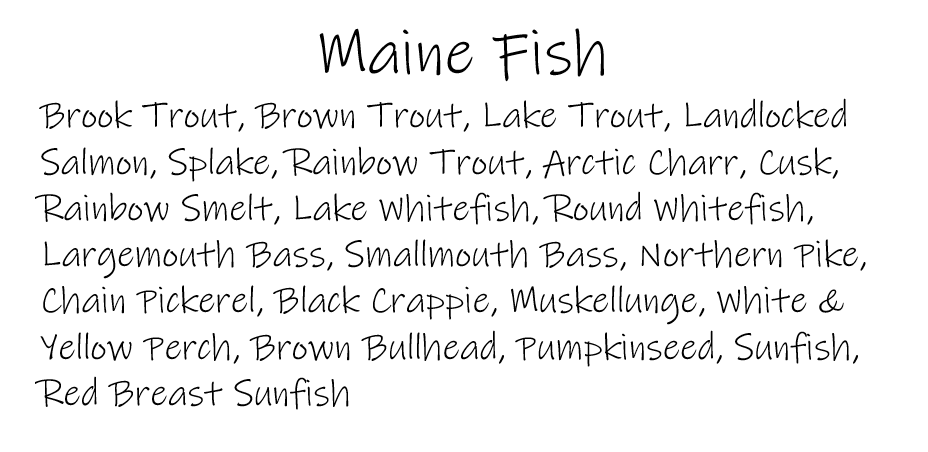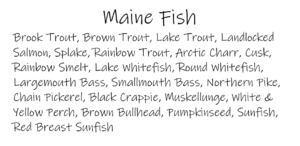 7. Sled – Instead of trying to juggle gear in both hands, look into getting an ice fishing sled, if you have a recreational sled that the kids use, that will work fine too. Depending on your gear, try to purchase a sled that's at least (>4 Ft.) in length and 2-3 Ft. wide, and about 1 Ft. deep. (recommended) Otter Sport Polyethylene Utility Sled 43 inches
 Tarp Straps + Tarp– It might be a good idea to purchase a blue tarp with 3 – 5 tarp straps with Metal S-Hooks 2-3 Ft in length helps to secure gear during transportation. Avoid cords wrapped in Nylon and cloth material.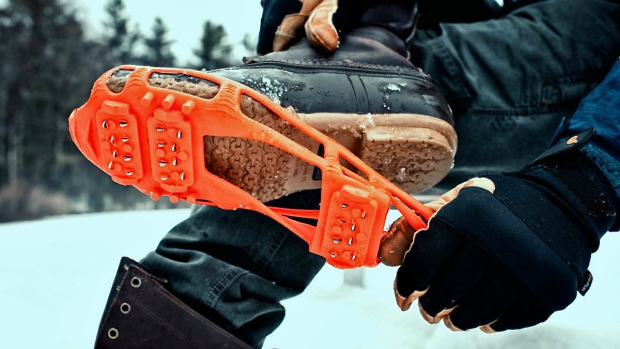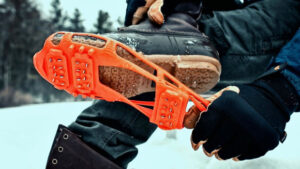 8.  Safety Book + Metal Cleats – Ice fishing is fun, enjoyable and entertaining but it's also dangerous if your not paying attention to what's happening around you. Take a few minutes and read this safety manual – Here. Also I recommend anyone who steps out on the ice first put on Metal Cleats which prevents anyone from injure by falling.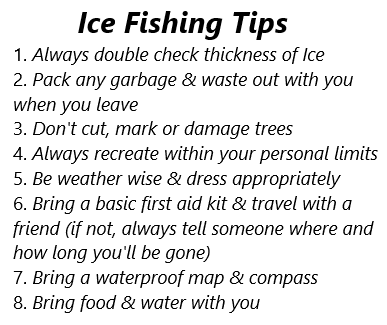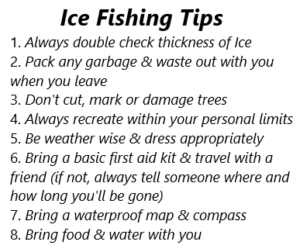 Books on Ice Fishing – Ice Fishing : The Ultimate Guide by Tim Allard – An Introduction to Ice Fishing by Frank R. Richards
9. Ice shanty – Ice shack – Ice house – If your serious about ice fishing and are financially able to afford spending money, they do sell pop-up tents or custom made ice shacks that are portable and placed on a frozen lake to provide shelter during ice fishing. I'd suggest waiting on purchasing a ice shanty, get some time underneath your belt and do you research, there's no point of spending thousands of dollars on item that never get used. If you're interested, Click – Here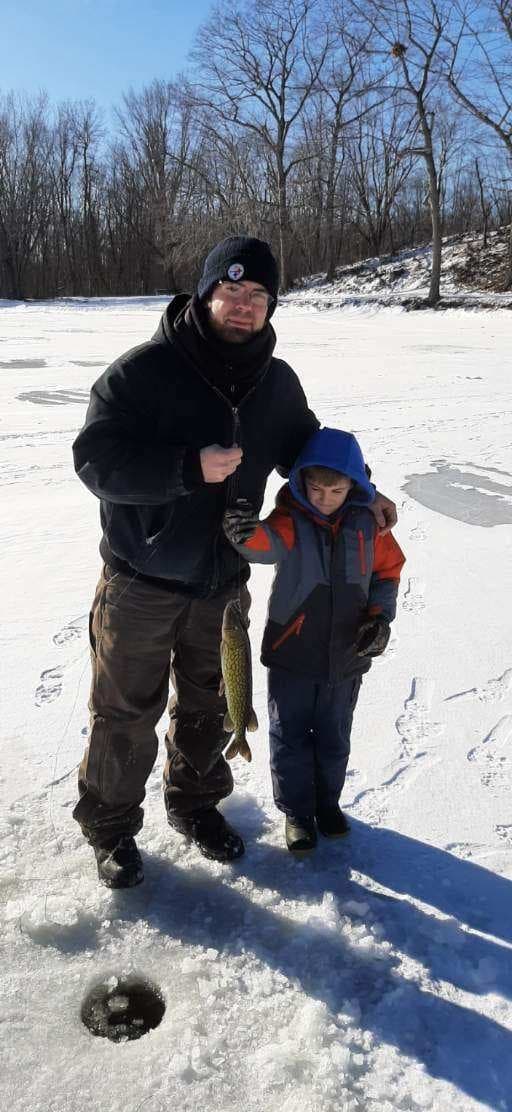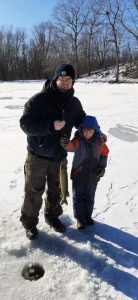 Thank you everyone for taking the time to learn the basics of ice fishing. This blog is directed towards the beginner so please keep that in mind, I
know some people who read this may not agree with everything and that's ok. After doing many hours of research, I've learned most Anglers have different opinions with what gear works better and which doesn't. I noticed a debate between using a Tip-up to catch fish compared to rod & reel. Personally, it's just better to get out on the ice and experiment, find out what works for you and what doesn't. Please, enjoy yourself and bring the family along, it's perfect for the kids and it's a great way to bond with one another. Ice fishing may of started out as a way of survival but it's now something we do that brings us joy. Don't worry about catching the biggest fish, that will come with experience and remember always- do your research.
Ever listen to a podcast? Box of Maine & Blackdog Ironworks partnered up in  2020 to interview local Maine business owners, check out the interviews with legendary restaurant Governor's, Spencer's Ice Cream and Coastal Maine Popcorn ! Plus many more. Click HERE
You can always find us online @ Facebook or Boxofmaine.com