Blog

Knightville, South Portland (A complete guide to the area)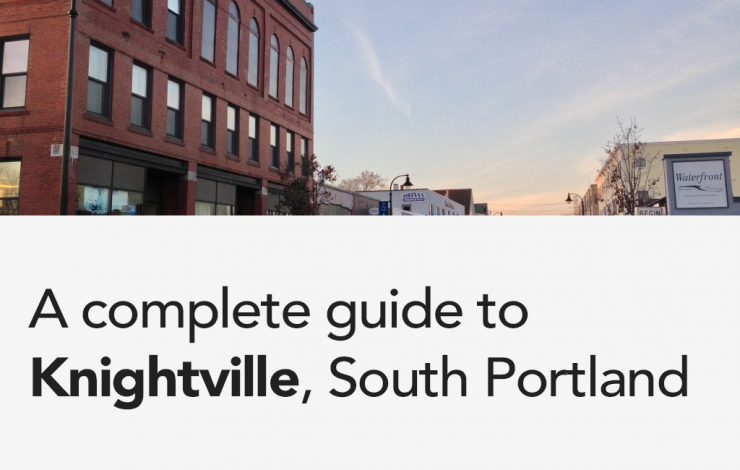 First, I'd like to clarify the area of South Portland that I'm referring to. You can see it here on the map below: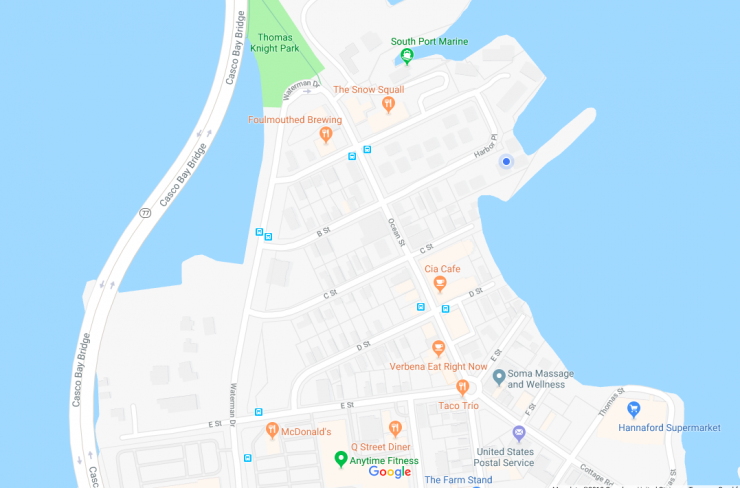 It's a frequent occurrence for people to include parts of Mill Creek when they talk about Knightville. Just so we're clear, Knightville is a community tucked back away from Mill Creek.
Food & Drink
Let's start off with places where you can grab a bite to eat (or something to drink). Fortunately, Knightville offers several options for you.
CIA Cafe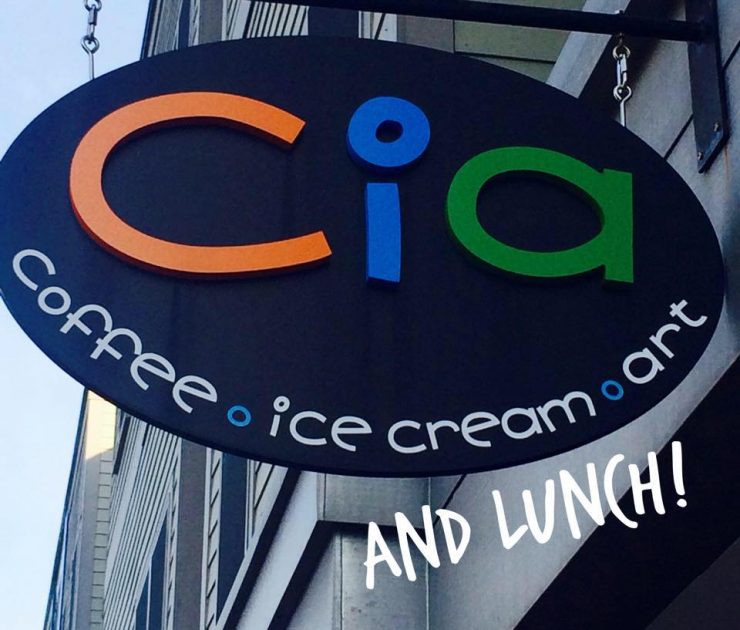 CIA is a local coffee shop/cafe that offers a variety of baked goods, lunch options, ice cream, coffee, and more. CIA stands for "Coffee, Ice Cream, Art", so that should give you a good idea of what's on the menu. Inside, you'll find a lot of local art for purchase. Overall, this is a fun spot. If you bring your dog, you'll find some treats outside.
Verbena
Verbena is my favorite place in Knightville. Actually, it's my favorite spot in Portland. Similar to CIA, they offer breakfast, lunch, and coffee. They have some of the best breakfast sandwiches I've ever had. That's not all – the lunch menu is incredible as well. Some of the most popular options include:
Catie's Famous Chicken Salad (with celery and grapes). The most popular item on the menu
Jerked Steak Sandwich (with grilled onions and sweet potatoes. One of my favorites)
Pulled Pork Sandwich (also amazing)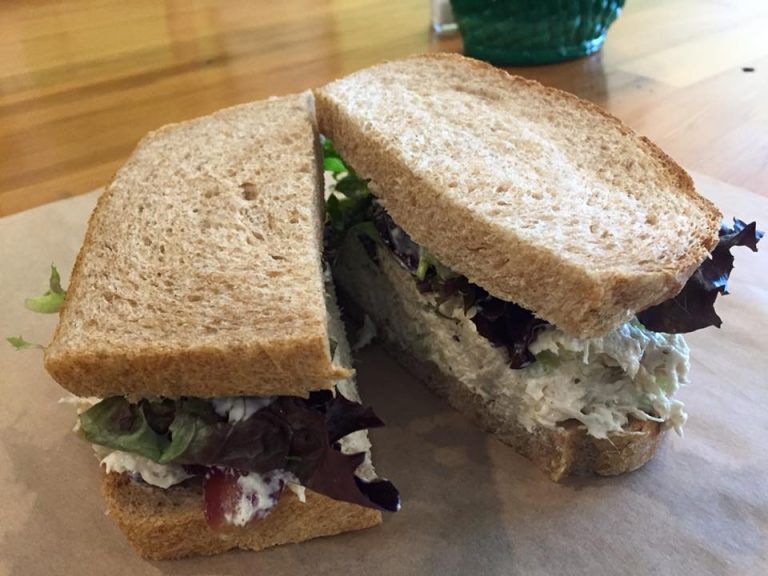 If you're in Knightville, you need to stop by Verbena. From the outside, it's not as obvious to find like CIA is, but it's one of the best places to grab food in the Portland area. You can't go wrong here.
Taco Trio
Taco Trio (in my opinion) is easily the best taco spot in the Portland area. This place rivals some other amazing Taco hotspots (i.e. – Austin). If you're looking for a ridiculously one, try their Pescado Chipotle taco.
The location tends to be a bit busy, so make sure to plan ahead a little (or be prepared to eat somewhere else). If you're visiting Portland, this spot is worth the trip across the Casco Bay Bridge.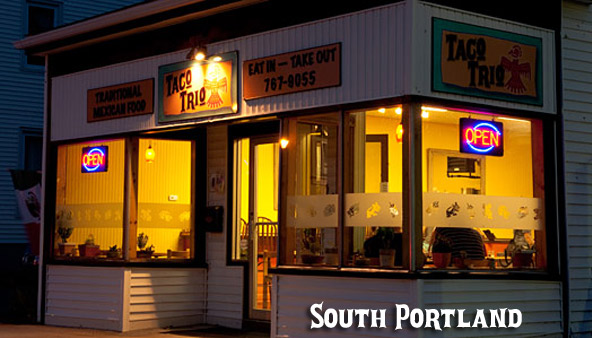 I also recommend their Horchata. If only they served breakfast tacos 🙁
Foulmouthed Brewing
Foulmouthed Brewing is a newcomer to the scene here in Knightville. They have a constantly rotating beer selection (definitely atypical styles from other Portland area breweries) and some really tasty fries. If you're visiting Knightville from the Old Port, walk across the Casco Bay bridge, and it will be directly in front of you.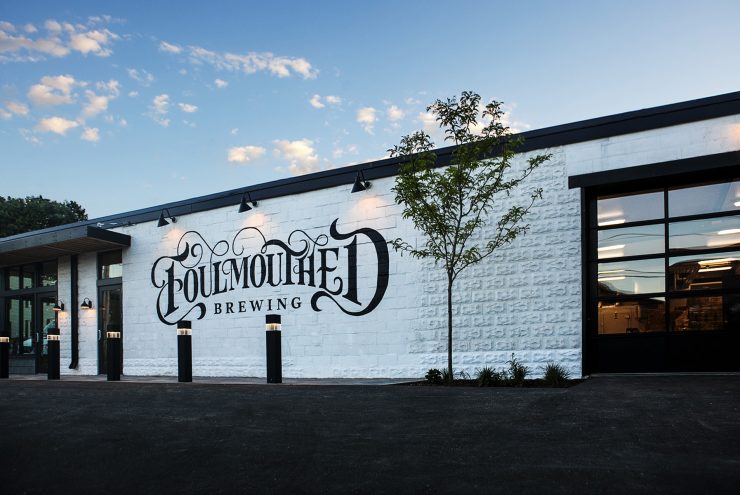 The Snow Squall
The Snow Squall has been a staple in the Knightville community for decades. This unpretentious spot has some really tasty food and brews. The cocktails are pretty strong too.
If you're in Knightville and are looking for some traditional American food, this place is worth a visit.
Q Street Diner
Very few people know about this spot because it's tucked away, but Q Street diner serves a mean breakfast in a traditional diner experience. It's cash only, so make sure to visit the ATM first.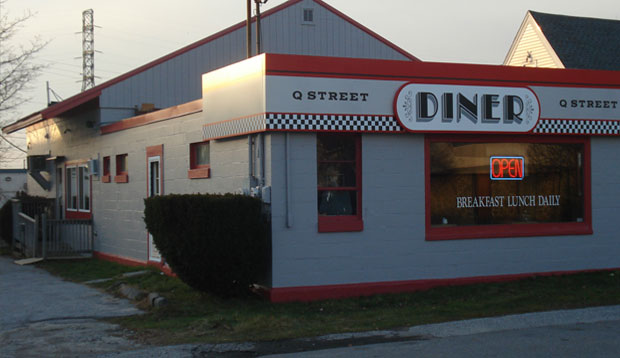 Shops/Studios
Now that we've got the food and drink out of the way, Knightville is known for having a wide variety of little shops. I don't have a lot of experience in this area, but I've listed them below if this is your thing:
Parks
There are two parks in Knightville. The first is Thomas Knight Park, it's a beautiful spot underneath the Casco Bay Bridge that's almost two acres. There's also a little "bridge" at the end, so you can watch the boats go by. In addition, if you have a boat, you can tie it up here for up to four hours at the landing.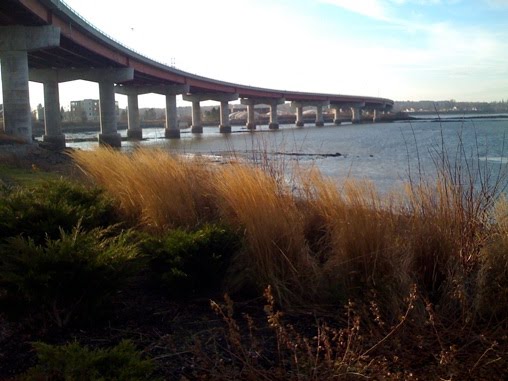 There's also Legere Park, which includes a basketball court, a playground, and a spot for your dogs to roam a bit. I don't recommend bringing your dog here unless you can easily keep them under voice command. There's a decent amount of traffic along Waterman Drive that's pretty close by.
Fitness
There are a couple new fitness/yoga spots that have opened in the past year or so. I don't have enough context/experience to be able to talk about these spots in detail, but one of the businesses is Tula, you can see their beautiful studio space below: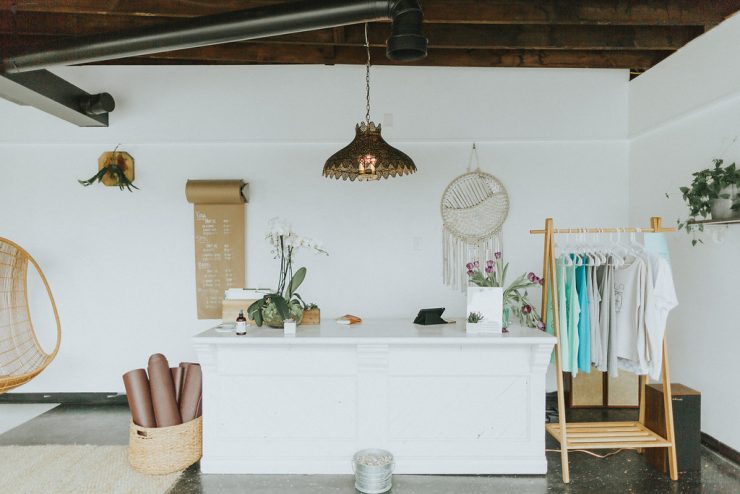 If Yoga isn't your thing, you can go to Anytime Fitness in Mill Creek.
Other Spots
To wrap up this post, there are a few other places you should know about (especially if you're thinking about moving here). The first is that there are plenty of places to get groceries that are super close to Knightville. For example, we have the following spots within walking distance:
Shaws
Hannafords
The Farm Stand (local food + beer spot)
Legion Square Market aka Smaha's (a friend of mine who BBQs says this spot has the best brisket in Portland)
Pizza Joint (one of my favorite pizza spots)
Finally, there's South Port Marine. If you're into boating, this is another spot that apparently is one of the most shielded spots in Portland for boats. In addition, they have a shop if you forgot something before the boat ride.
To wrap up, Knightville is my favorite "village" in the Portland area. I highly recommend stopping by and checking it out. There's plenty to do to keep you busy