Blog

Top 5 Apple Orchards in Maine (2022 Edition)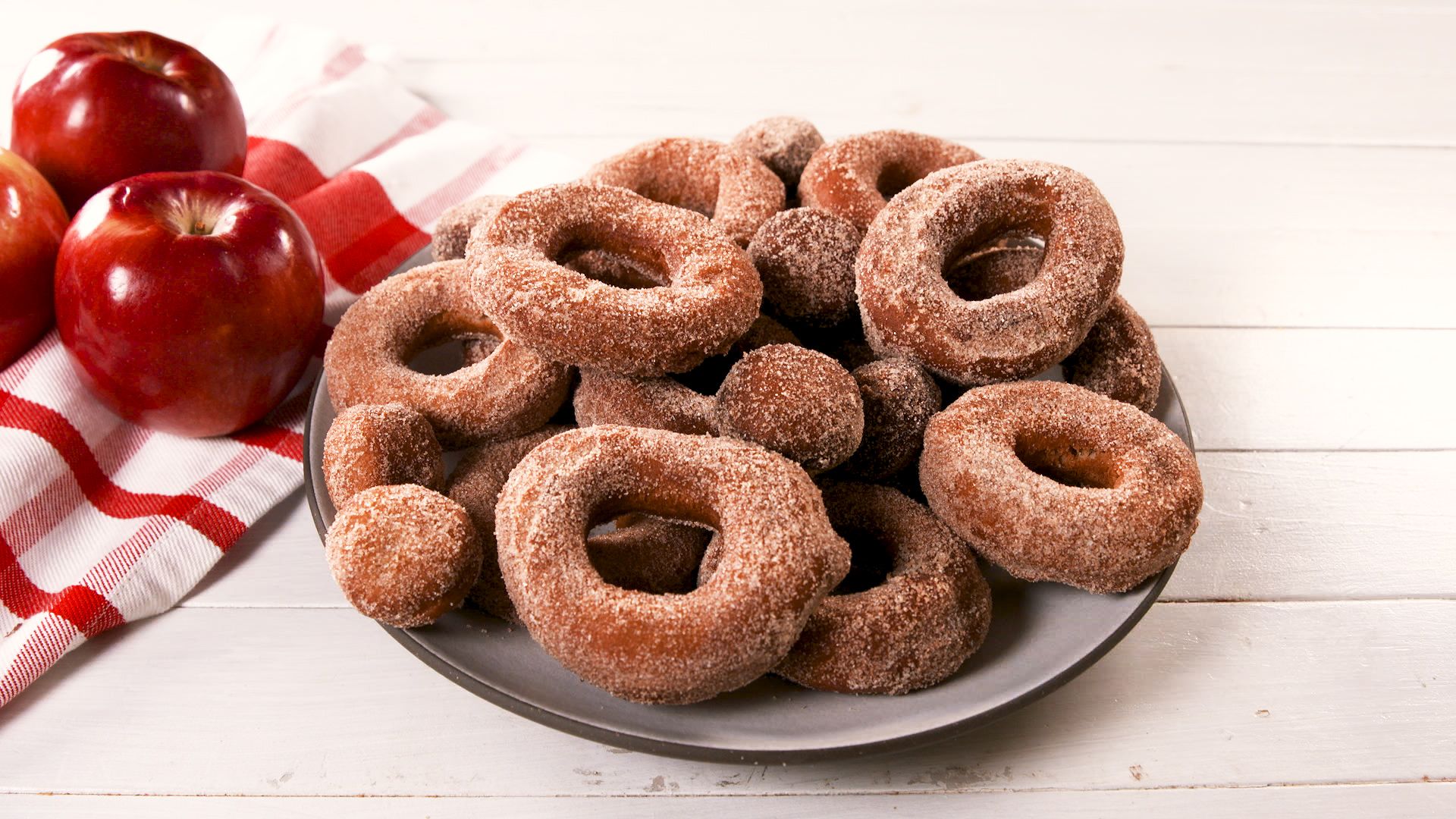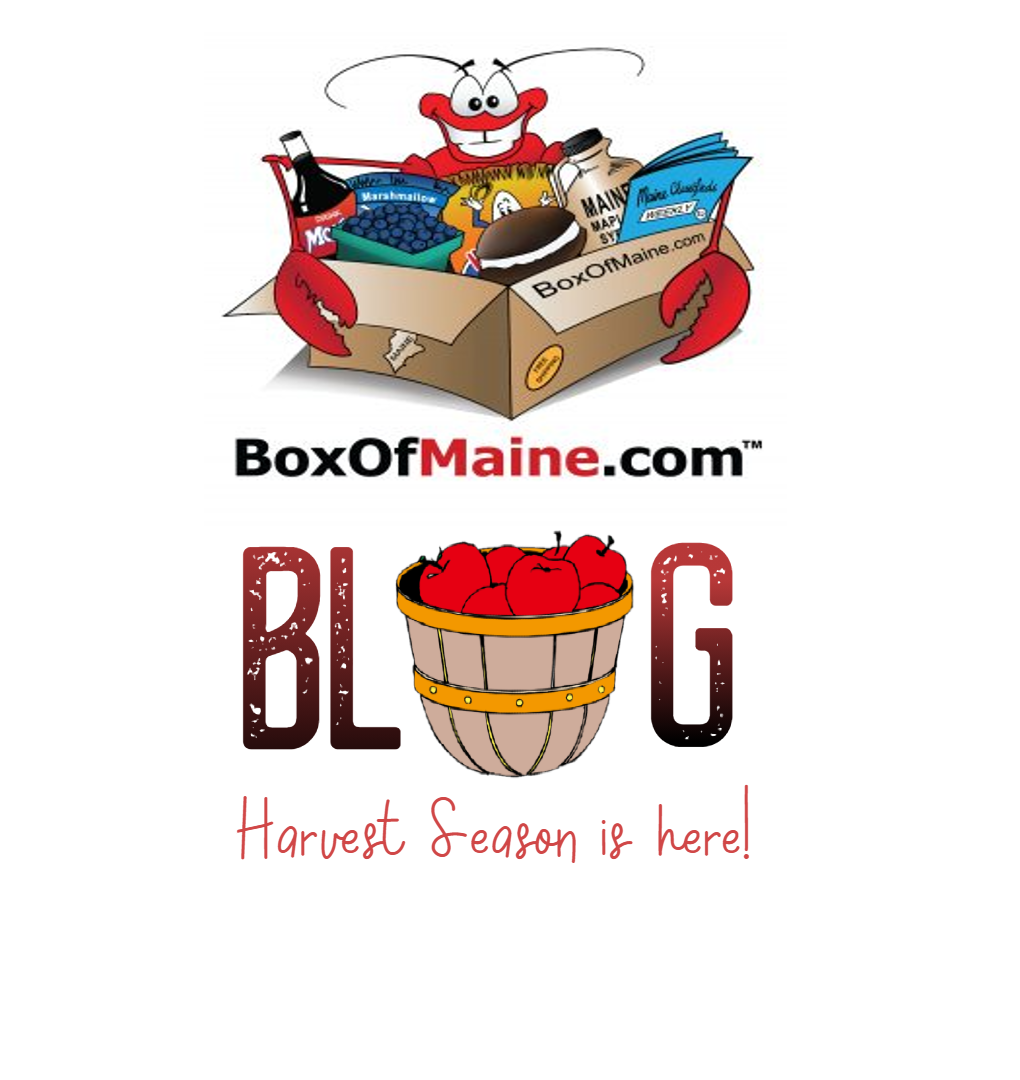 ---
"Surely the apple is the noblest of fruits" – Henry David Thoreau.
It's that time of year, autumn also known as fall in North American English is just days away from beginning. Which means cooler temperatures, shorter duration of daylight and many of Maine trees stop producing chlorophyll which allows the leaves to change color.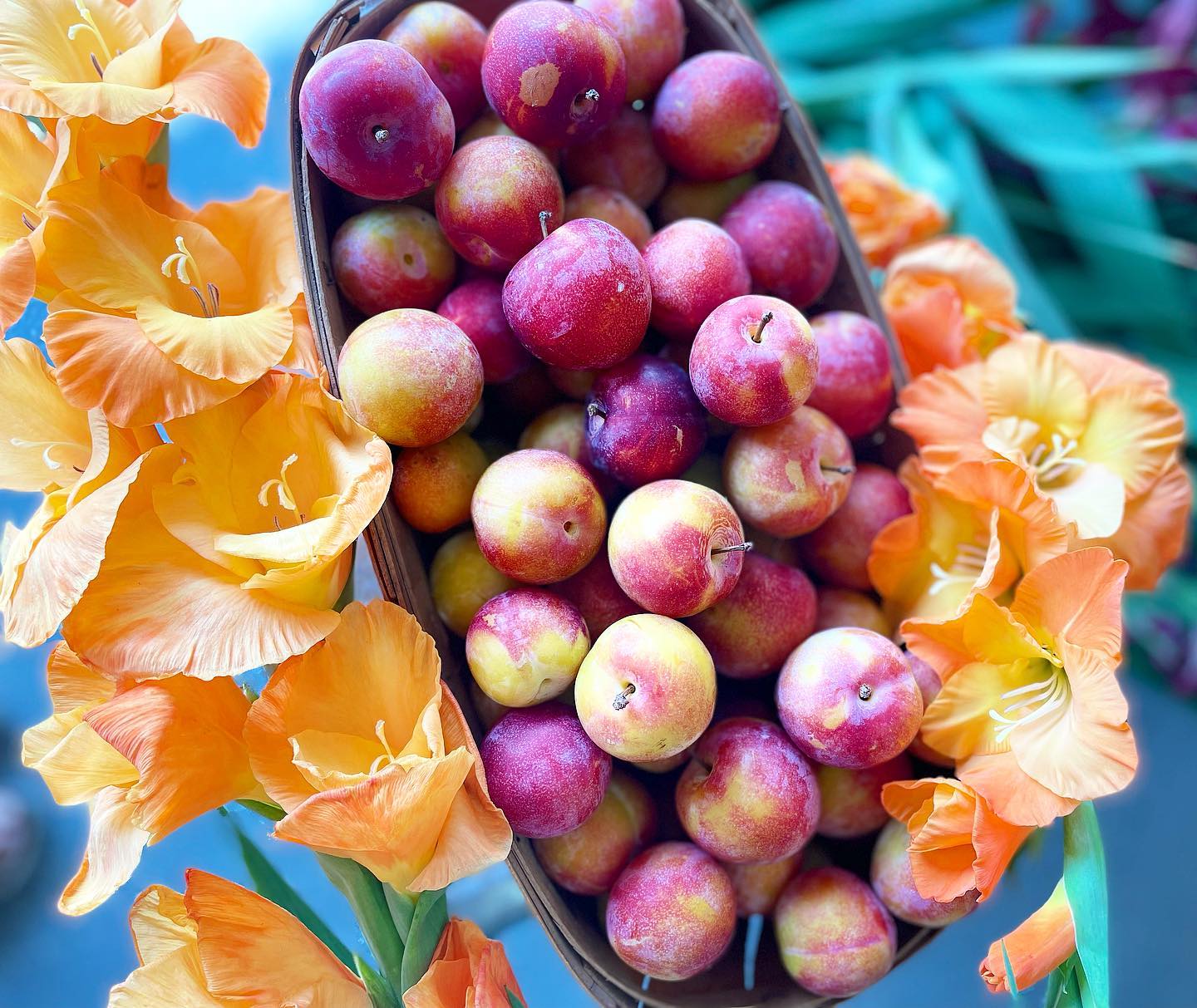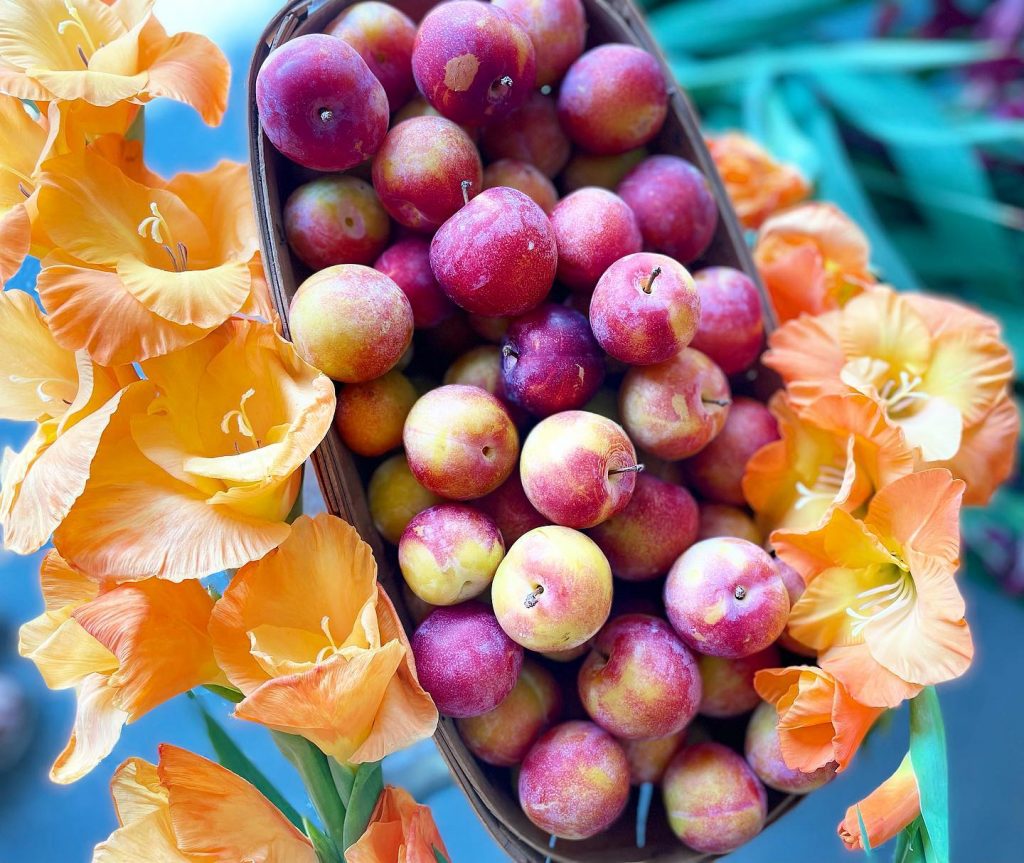 On this weeks blog, Box of Maine is featuring one of the greatest American fall traditions – Apple picking.  Harvest season is in full swing right now and there's no better time then spending the weekend with the family. Box of Maine has spent time researching the dozen of apple orchards located  through out Maine and has taken the most visited orchards via Facebook.
Before we begin, I wanted to highlight all the farmers who spend countless hours mending their fields and getting everything right for the beginning of the season. Throughout history, one of hardest occupation in America was agriculture holding, which in return of their hard work we get to enjoy fresh vegetables and fruits. For the past 200 years, New England has remained strong in production and one of the first apple orchards spawned in Boston.
Apple History in America – the Roxbury Russet is the first known edible apple cultivar developed in North America. 
---
#5 – Berry Fruit Farm – 54 Main St  Livermore Falls, Maine 04253


In 1900, Howard P. Berry settled in Livermore, ME. After running a dairy operation for many years without great success; Howard and his only son Lewis Berry set out to plant 5 acres at Berry Fruit Farm on Berry Hill. Each year, father and son would plant another 5 acres of pasture to apple trees. Lewis and his wife Erma had six sons who officially formed a business called Berry Hill Orchard Company in 1945. At that time, the company had well over 7,250 trees to manage including red cherry, apples, pear, apricot, peach and plum trees.
---
Through the years Lewis and Sons continued to grow Berry Hill Orchard Co. The family was able to store 100,000 bushels of Apples in their storage facility. They owned many farms throughout Livermore and operated an Agway Store just below the Homestead. In 2010, Carlton youngest of Lewis' children taught his grandson Joel the art of growing apples. Since that time, Berry Fruit Farm has been reestablished to preserve the art of growing fruit. The Farm offers more then the finest quality U-Pick and Retail fruit; It is the place to create your family traditions and memories that will last a lifetime.
The owners Joel and Melissa Gilbert have since taken over and have continued to develop this wonderful Maine company, which offers a walk-in store, Catering, A Market and the Farm!
Come check out their massive pumpkin for sale! Freshly baked pumpkin chocolate chip cookies & Pumpkin cream horns.
Farm Market & Bakery – 54 Main St  Livermore Falls, Maine 04254
Farm and U-pick Fields – 361 Crash Road Livermore, Maine 04253
Email – [email protected]
Hours of operation
Monday:
6:00 AM – 6:00 PM
Tuesday:
6:00 AM – 6:00 PM
Wednesday:
6:00 AM – 6:00 PM
Thursday:
6:00 AM – 6:00 PM
Friday:
6:00 AM – 6:00 PM
Saturday:
7:00 AM – 4:00 PM
"What a wonderful place! The atmosphere is lovely. I love the variety of goodies. Everyone is always so friendly as well! I just love this little store!" – Hannah S.

---
#4 – Rocky Ridge Orchard – 38 Rocky Ridge Ln Bowdoin Center, Maine 04287

Coming in the #4 spot is a little slice of Heaven in Maine – Rocky Ridge Orchard. In the midst of quiet hay fields in Bowdoin, Maine–about 6 miles north  of Mt. Ararat High School on Route 201–you'll find a picturesque orchard and  bakery, featuring homemade pastries and breads, deli sandwiches, and  Toot's ice cream as well as Maine made merchandise. Sample there fresh apple cider donuts while you look through there antiques and Maine gifts.
Starting on September 4th through October 31st, we invite you to come pick our many varieties of apples off the tree or already bagged in the store. They also  have a great selection of pumpkins, squash, gourds, cornstalks, and hay.
---
---
All the goodies they offer!
Apples – Macintosh, Cortland, also Honeycrisp, Red Delicious, Crab Apples, Macoun, Red Free and many more
Homemade breads and pastries, including whoopie pies, donuts, bismarks, and pies (apple, of course; strawberry–rhubarb and  blueberry are other favorites!)
Deli sandwiches on homemade bread
Pumpkins when in season
Toot's Ice Cream
Smiling Hill Farm milk
Maine made products and produce, including Maine honey and maple syrup and our own handmade soaps and hand cream
Antiques
Morse's Sauerkraut and Pickles
Feel free to call them anytime @ (207) 666-5786
Monday:
7:00 AM – 6:00 PM
Tuesday:
7:00 AM – 6:00 PM
Wednesday:
7:00 AM – 6:00 PM
Thursday:
7:00 AM – 6:00 PM
Friday:
7:00 AM – 6:00 PM
Saturday:
7:00 AM – 6:00 PM
Sunday:
7:00 AM – 6:00 PM
"We had apple cider donuts and ice cream for our daughter's birthday, and they were delicious! They were very accommodating. We enjoyed apple picking as well" – Marlene Q.

---
#3 – School House Farm – 1171 Atlantic Hwy Warren, Maine 04864

Coming at the #3 spot, School House Farm offers that ideal fall experience and is always welcoming you to stop by and visit their assortment of Maine grown goodness. This family owned business has been operating for 38+ years and offers just about every type of vegetable you're looking for. Here's some of their product list:
Apple Cider, Apples, Pears, Plums, Beans, Peas, Beet Greens, Chard, Lettuce, Broccoli, Brussel Sprouts, Cabbage, Cantaloupe, Carrots, Cauliflower, Sweet Corn, Cucumbers, Tomatoes, Cherry Tomatoes, Peppers, Dried Beans, Gourds, Pumpkins, Winter Squash, Baked Goods, Honey, Jams & Jellies, Cheese, Maple Syrup, Egg.
---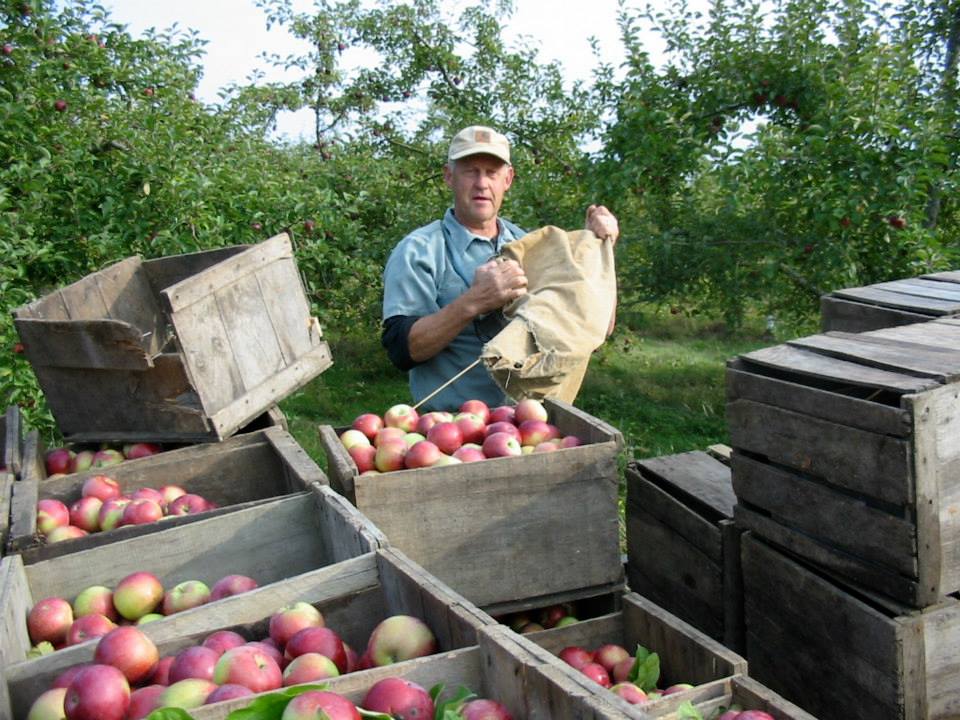 ---
Locally grown vegetables and fruits, cut flowers, open from July to November, everyday, from 8m till 6 pm!
Full line of Spring, Summer, and Fall vegetables and fruits, seasonal produce and fresh cut flowers.
Email – [email protected]
Phone (207) 699-8723I
Hours: Last week of June until Thanksgiving, from 8 am to 6 pm, 7 days a week. Open after Thanksgiving to sell Maine grown Christmas trees and hand made balsam wreath.
Monday:
8:00 AM – 6:00 PM
Tuesday:
8:00 AM – 6:00 PM
Wednesday:
8:00 AM – 6:00 PM
Thursday:
8:00 AM – 6:00 PM
Saturday:
8:00 AM – 6:00 PM
Sunday:
8:00 AM – 6:00 PM
"The best place for a ride and apples, I love my fall trip here! Baked goods are great too."

---
#2 – 729 Stage Rd Etna, Maine 04434

We are almost there folks! Coming in the #2 spot was the second most voted orchard on my Facebook page as being one of the best Apple picking spots in Central, Maine. With over 4,026 people checked in via Facebook, this beautiful piece of land was founded in 1945 by Alphonso and Theresa Conant. 75 years and four generations later, their great grandson Clinton, Danielle and Hannah still hold true to their roots with over 1,000 apple trees and over 20 different varieties! They have some of the best Macintosh apples around and they are getting red and sweeter by the minute. They also have glazed pumpkin & old fashioned donuts available. Doesn't this photo make you want a fresh apple cider donut?
---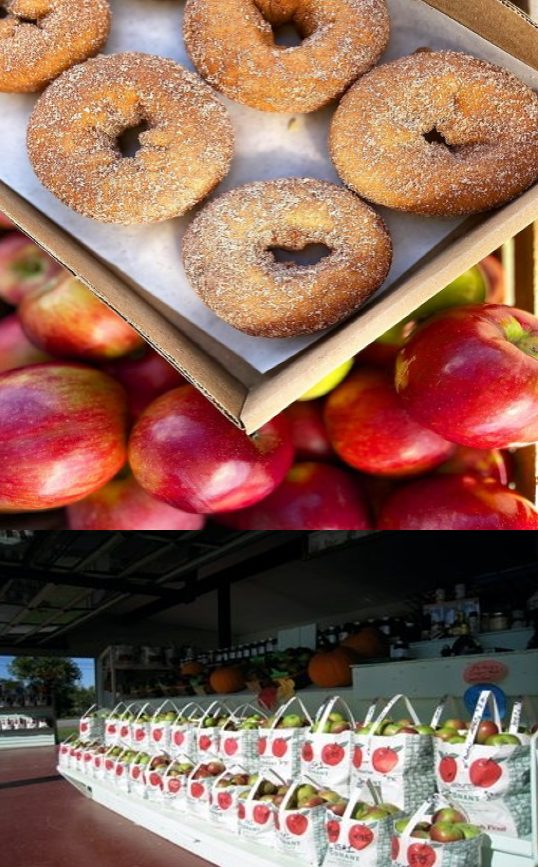 ---
Pick your own apples every day until November 1st, 2021  $1.00 a pound, bring your own bag!
Bring your family out and enjoy some hot apple cider & pumpkins!
Location – 729 Stage Rd Etna, Maine 04434
Phone Number (207) 269 – 2241
Hours of Operation for the 2021 Fall Season
Tuesday:
9:00 AM – 5:00 PM
Wednesday:
9:00 AM – 5:00 PM
Thursday:
9:00 AM – 5:00 PM
Saturday:
8:00 AM – 6:00 PM
"Best fall experience ever, thank you for being open and keeping tradition alive" – Mark J.

---
#1 – 3876 Union St Levant, Maine 04456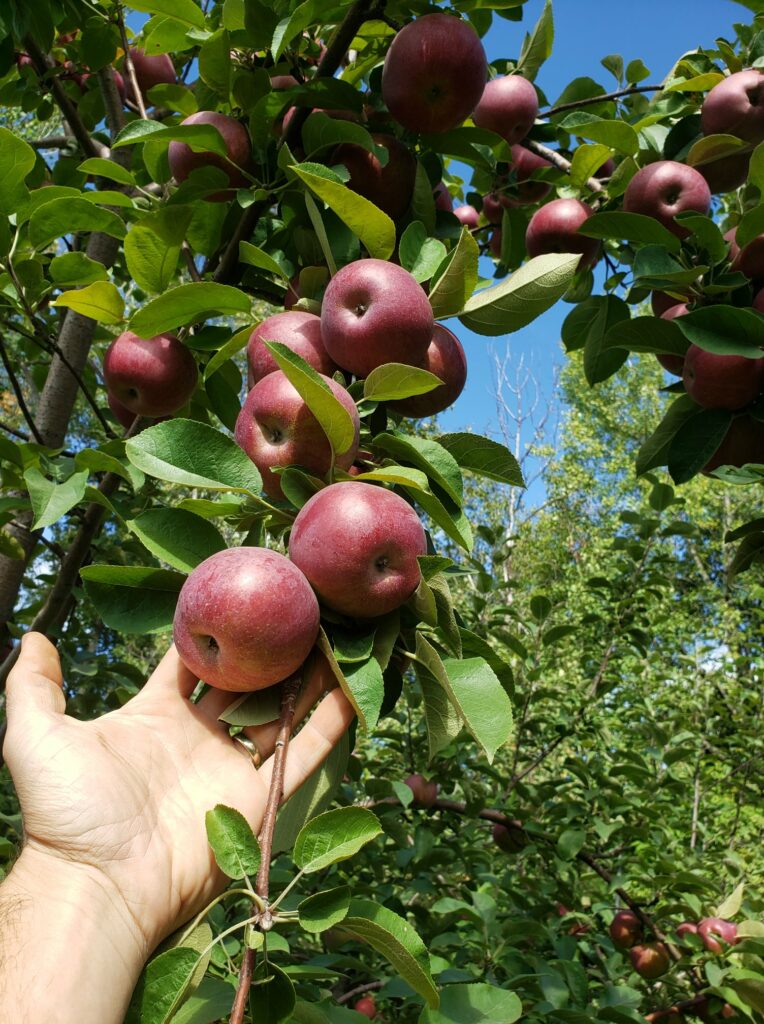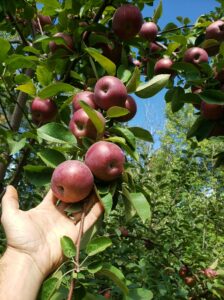 This orchard has transformed the apple picking experience. Treworgy's offer's pick-your-own apples featuring Cortland, Macintosh, Liberty, Macoun, Honeycrisp, and Gala apples. Take a relaxing walk through their five-acre orchard, The pick-your-own experience has been at the heart of everything we do, right from the beginning. In 1995, Treworgy's sold their first apples. Today there are more than 18 family members and countless friends who help run the farm. From their ice cream shop and petting zoo to their #1 voted corn maze in the country, they are always dreaming up new things to do "at the farm."
---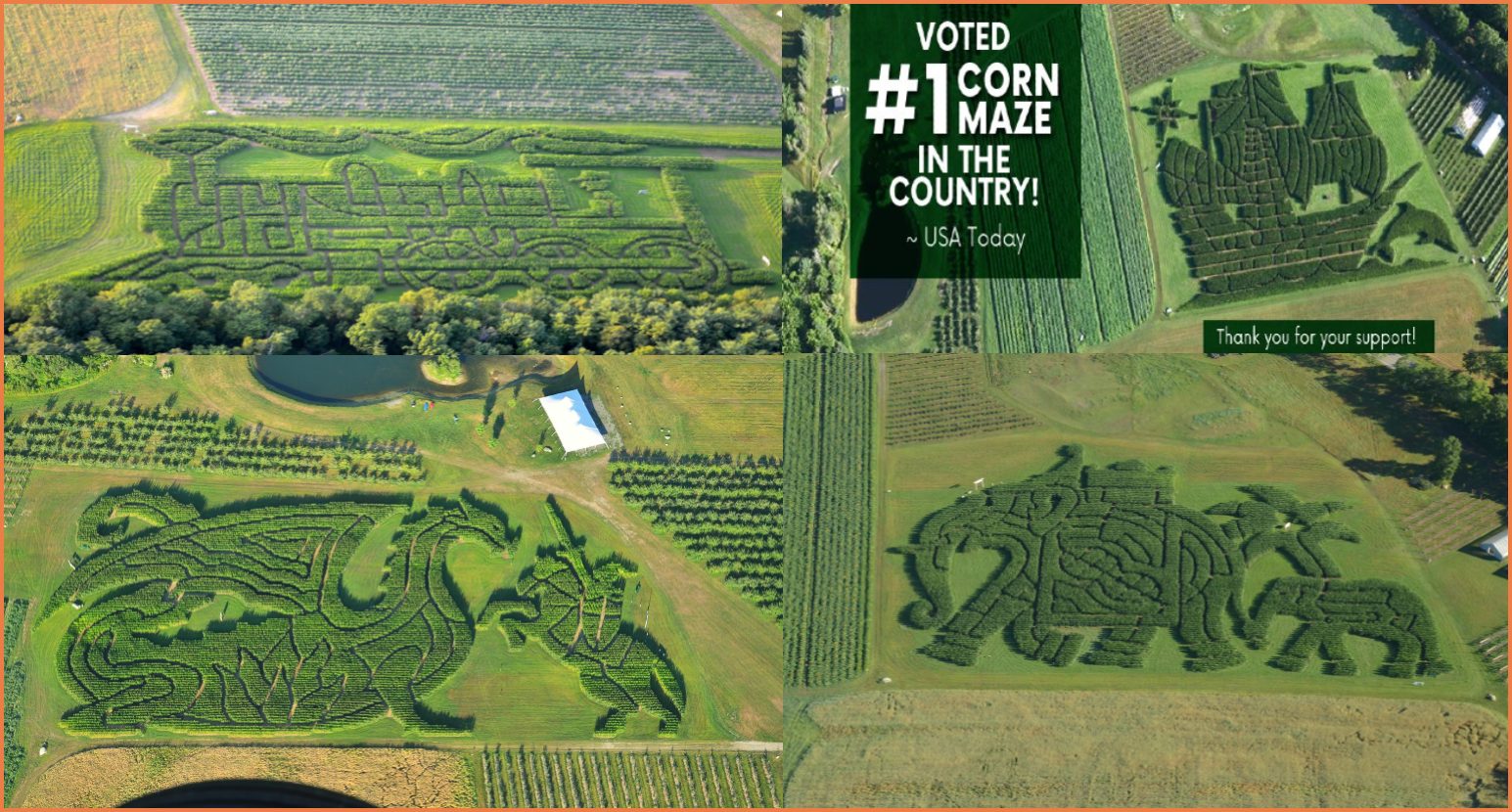 ---
What are you waiting for ? This is the #1 spot to visit this fall with your friends and family. Treworgy truly offers an experience most apple orchards can only dream of, imagine exploring one of the biggest corn mazes in America, then afterwards you can fill up on apple cider donuts and before leaving you can pick out that perfect Christmas tree for the holidays.  Everything you need to know is located on their Facebook page and I'll leave all the contact information needed.
Located – 3876 Union St Levant, Maine 04456
Website – http://treworgyorchards.com
Email – [email protected]
Phone number – (207) 884 – 8354
Facebook – Trewfarm
Tuesday:
10:00 AM – 7:00 PM
Wednesday:
10:00 AM – 7:00 PM
Thursday:
10:00 AM – 7:00 PM
Friday:
10:00 AM – 7:00 PM
Saturday:
10:00 AM – 7:00 PM
Sunday:
10:00 AM – 7:00 PM
"Great place to bring the family. The kids love feeding all the animals. Our family enjoyed the corn maze, picking apples and our favorite apple donuts!" – Anthony C.

---
Wow what a top 5! I truly enjoyed doing the research and learning about how big apple picking is for everyone in Maine. Many of these great farms listed have gone through many ups and downs while starting out and Box of Maine would appreciate it if you took a few minutes out of your day to show support, either commenting on Facebook or leaving a review. Please help us continue this great American tradition, remember it's about spending time with your children and family members. It's that perfect time of year! Get out and pick those apples, Mainers! I'll see you on the next one.