Blog

Coastal Maine Popcorn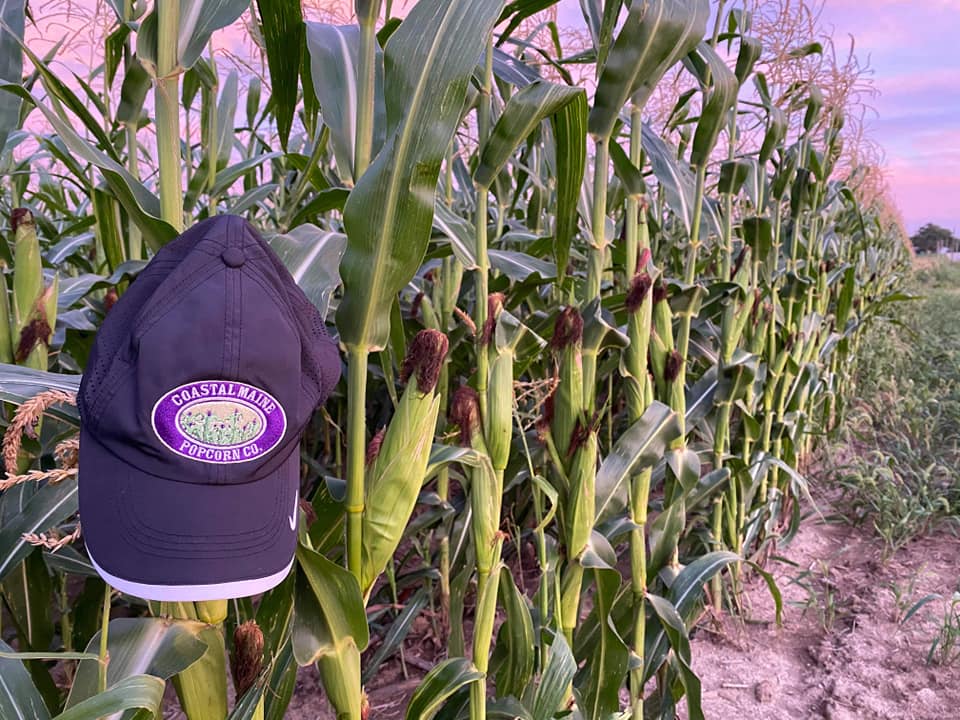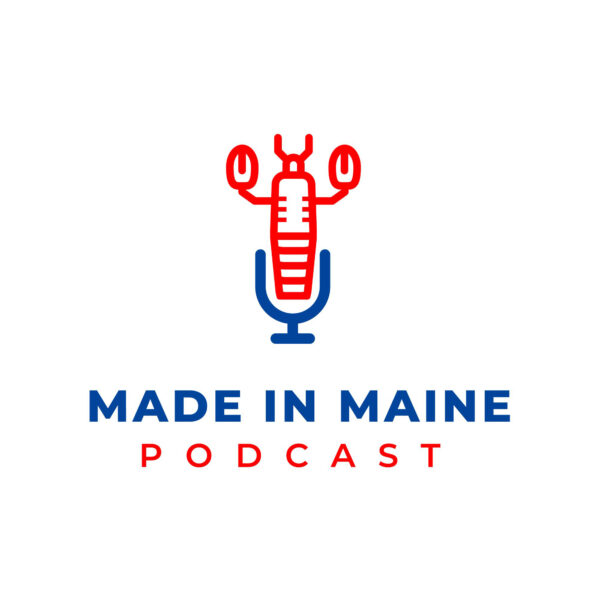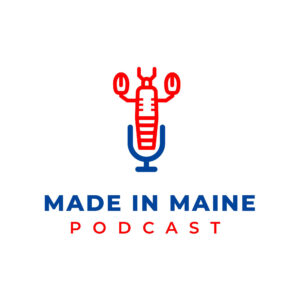 Hey everyone, it's Joseph Finnemore, I am a Creative Writer for Box of Maine. On this weeks blog of Made in Maine, Daniel and Matt have invited Paul and Julie Roberts from Coastal Maine Popcorn. Their business is located at 15 Townsend Ave, Boothbay Harbor, ME. If you haven't had a chance to listen to the podcast, Click here. If you're new and this is your first time reading, I usually pick an episode from Made in Maine and write about it. Pretty simple right? I'm originally from Bangor, Maine and truly enjoy learning and writing about small local businesses from Aroostook County to the shores of Kennebunkport. This weeks episode has me pretty excited to write about. I mean who truly doesn't like Coastal Maine Popcorn? It's handmade, air popped, great tasting and  an overall healthier option.
---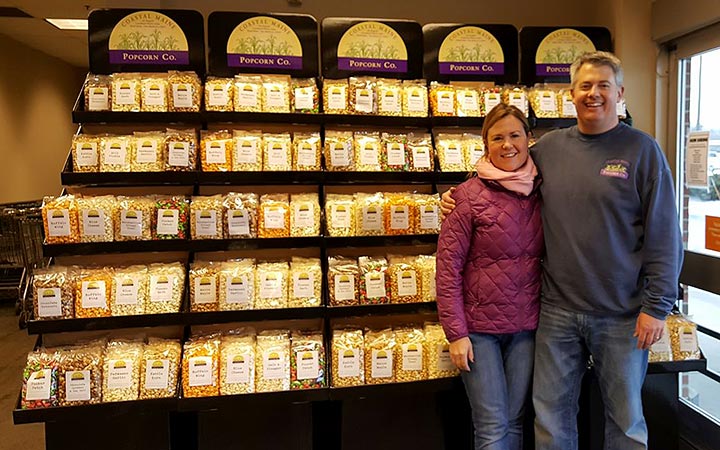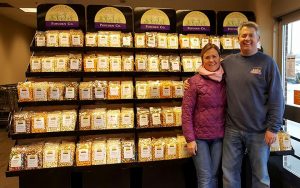 Ever tried Chocolate Caramel Sea Salt Popcorn? How about Salt & Vinegar Popcorn? No? Well that's alright because I know the spot where you can try it, Coastal Maine Popcorn. A husband and wife team started the company on June 7th,2008. On the podcast, Julie Roberts who does most of the social media for the company explains she actually worked for three summers in a Popcorn factory  back in the early 90's but ultimately decided to study cosmetology but after a long 19 years Julie sat down with her business savvy husband Paul at their local watering hole and wrote the plans for their future business – to bring back Popcorn to Boothbay Harbor.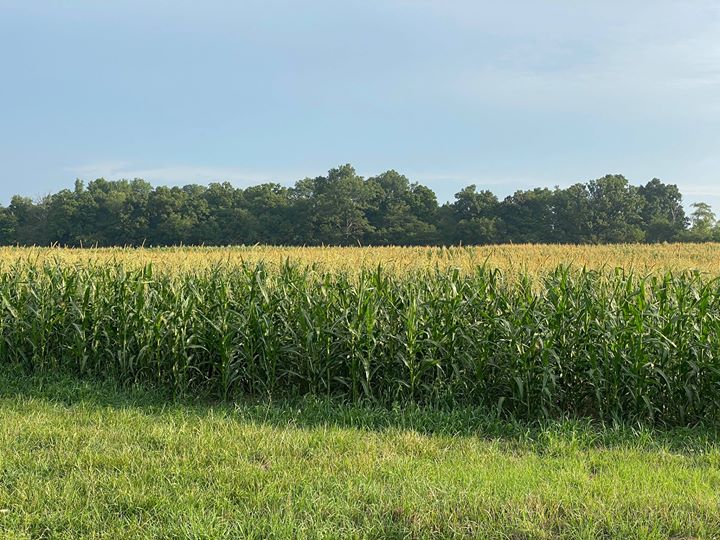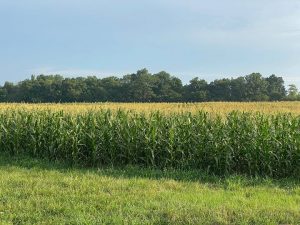 Before we dive into their very tasteful products, let's first visit where Paul & Julie get their popcorn from. As you can see from the photo, It all starts in the fields of Ohio. I took a few minutes to check out how corn is produced and learned how the process is done, if your interested, I will post a video link here. The farmers harvest using their John Deere S690 combine with a  612C-12 row corn head. Once the product is harvested, the moisture percentage is between 16%-20% (which is a little high) so the corn is stored in tall giant bins and hot air is pumped up through the bins to accelerate the drying process. Once the corn has dropped below 14%, it is finally ready to be processed. Sadly not all the kernels make it to the supermarket, the farmers run a gauntlet of tests before it's packed up, loaded on the trucks and shipped to Maine. 
Once it arrives at Coastal Maine Popcorn, the kernels are air popped and covered with tremendous flavor. Ever wonder how flavor ideas are born? Julie explains " Some of them are from customers suggestions, we like to follow different food trends. Some we are just experimenting in production- that's how we made Maine Blueberry Pancake Popcorn by mixing our Butter-Maple and our Blueberry Popcorn together".  Julie often mentions her mad scientist Mike who's responsible for mixing and matching unique flavors. With Julie's favorite words " Just get it done", Coastal Maine Popcorn has created some really exciting products. Here's a few fan favorites and best sellers.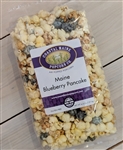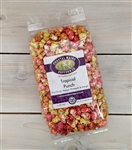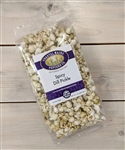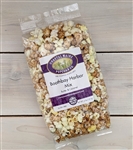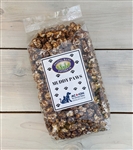 I grew up eating my grandmother's blueberry Pancakes which was so memorable to me. So my opinion, I would try out Maine Blueberry Pancake first.  If you're not a big fan of Blueberries, you have a huge amount of flavors to choose from. I'll list every single one below. Coastal Maine Popcorn also carries Box Sets for really great prices, what are you waiting for! Go check out their website or Boxofmaine.com and make movie night great again.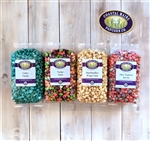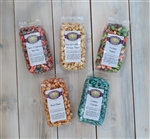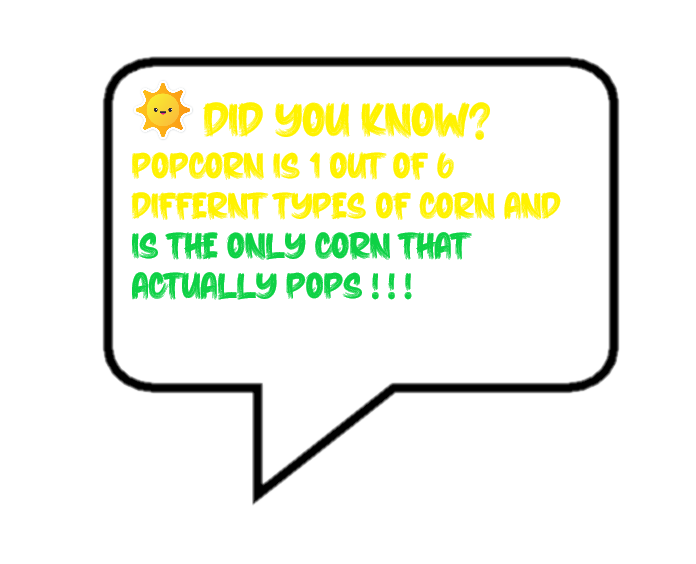 ---
Apple Streusel – Black Licorice  – Blue Cheese  –  Blueberries & Cream – Boothbay Harbor Mix  – Buffalo Wing  – Caramel – Caramel Apple – Cheddar – Chocolate Bacon – Chocolate Box Set  – Chocolate Caramel & Sea Salt – Chocolate Macaroon – Chocolate Popcorn Flight – Classic Popcorn Flight – Cotton Candy  – Dill Pickle  – Frog Farts  – Fun Popcorn Flight – Garlic Butter & Herb  –  Glazed Cinnamon Bun  –  Glazed Pumpkin Donut  –  Kettle Korn  – Lemon Chiffon  –  Maine Blueberry Pancake  – Maine Maple  – Maine's Best Back to School Kit(NEW!) –  Marshmallow Krispy Treat  –  Mint Chocolate Cookie  –  Muddy Paws  –  New England Berries  –  Old Fashioned Butter  –  Olive Oil & Pink Himalayan Sea Salt  –  Orange Cranberry(NEW!)  –  Parmesan Garlic  –  Playtime Box Set  -Pucker Patch – Red Hot Cinnamon – Root Beer – Rosemary & Pink Himalayan Sea Salt – S'mores – Salt & Vinegar – Smoked Cheddar –           Spicy Dill Pickle – Tropical Punch- Unicorn Toots – White Cheddar – White Chocolate Cranberry (NEW!)
---
It's truly mind blowing how many flavors Julie & Paul and of course Mike have created. There's a flavor for everyone in the family and Coastal Maine Popcorn is a perfect gift for the Holidays. I can't say enough wonderful things about this company, It's just two hard working Americans doing what they love. While Paul is busy delivering orders to Hannaford & IGA supermarkets –  Julie is dealing with Social Media and the customers who come in to check out the store
(Current Store Hours are Sunday-Thursday 10-5, Friday & Saturday 10-6) of course because of Covid-19, Coastal Maine Popcorn do ask for you to wear a mask- Safety first.  Thanks again for everyone to took a few minutes to read and hope you find the right flavor for you. Until next time, I'm out.
Did you know Box of Maine has Coastal Maine Popcorn? Want it in your gift box? No problem, just check out www.boxofmaine.com.com , you can find us on Facebook.com @ https://www.facebook.com/BoxOfMaine 
If you missed the links I posted for Coastal Maine Popcorn check out their website
https://www.coastalmainepopcorn.com/default.asp
https://www.facebook.com/coastalmainepopcorn
Listen to Made in Maine podcast here
https://madeinmainepodcast.podbean.com/e/episode-10-coastal-maine-popcorn/