Blog

Finding a job in Portland, Maine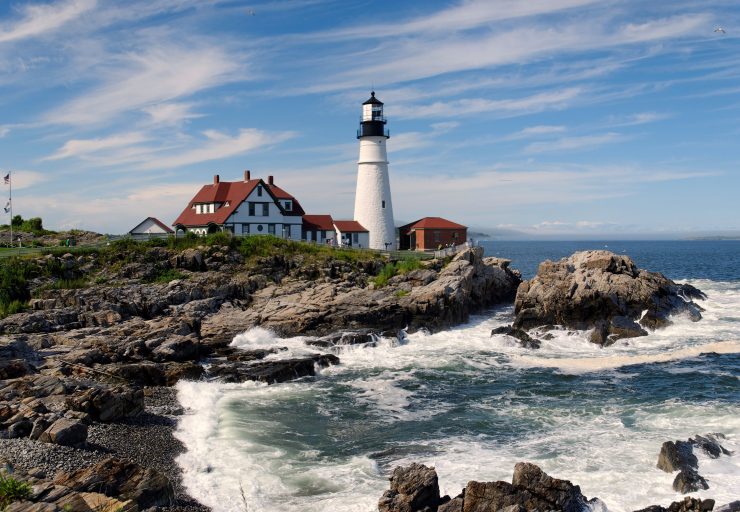 Finding a job in Portland, Maine
As more and more people find this website, read the guides and consider moving to Portland, Maine, I am asked one question over and over – "Do you have any tips for finding a job?". For those who don't have the luxury of working remotely for a company out of Maine, this will be a major factor in your decision to move here (or not).
One quick note – if you work in the service industry, I'm going to make a leaping assumption and say that you could probably get hired at about 10+ places right now. Portland has so many restaurants it's ridiculous. If you want to work in tech, I compiled a list of startup/tech companies to take a look at.
Fearing the worst
When I moved to Portland a few years ago, this was certainly something that popped into my head a few times, even as someone who works remotely. It's natural to fear the worst, especially if you are moving from a larger city where "interesting jobs" are more plentiful. Put simply, if you move to a smaller city, what happens if you lose your job? If that happens, will you be able to find interesting work elsewhere? I work in tech and was moving from Boston, where there are constant competition and a ton of interesting opportunities, to an area where it's not as prevalent.
With that being said, the trade-offs made sense for my wife and I. I will periodically take a two-hour bus trip down to Boston to network and visit with colleagues and then I leave and come back. "Civilization" really isn't far away.
I'm telling this story because if this is a concern, you have 100% reason to be. That's why I recommend de-risking this process as much as possible by locking down a job before moving.
Starting Point
If you're unfamiliar with employers in the area, I recommend starting with the typical job boards like:
This will give you a good starting point. If you are an engineer, I'd consider taking the FE Exam. I'd spend some time on these sites browsing, your goal is to get a sense of overall demand for your position. For example, if you're a software engineer, I'd pay attention to the various companies looking to hire you. If you don't see many positions listed on these sites, it's possible there are not that many positions in the area.
Now, let's zoom in a little bit.
Portland, Maine specific job boards
Next, I recommend spending some time browsing Maine specific job boards like Jobs in ME or Live and Work in Maine. For example, I know many employers will post on JobsinME, but won't want to spend the money to post on the other websites. This is a common occurrence, so expect to find new positions on the local websites vs. the big job boards. This is also true of job postings on Craigslist.
I also recommend finding other niche websites. For example, if you work in tech, check out Angellist (you probably won't find many positions as most tech companies don't actively post on here) or subscribe to Maine Startups Insider (my friend Whit runs the website and his weekly email has job postings).
Build a targeted list
As an alternative, I recommend building a short-list of places you'd like to work and keeping tabs on if/when they are hiring. There are many job opportunities that are only posted on the company website, they never hit the local or large-scale job boards. Put simply, be on the lookout. Every job available is NOT posted on Monster.com.
Staffing firms?
I don't have a lot of experience or advice when it comes to working with staffing firms, but there are a few firms in Portland that may be able to help if you're looking.
High-level advice
Now that I've mentioned job boards and applying to various jobs, I'd like to provide some high-level advice on getting a job in general. First, in white-collar industries, the big open secret is that the vast majority of hires are made through referrals, not job boards. For example, if my cousin works at a company and recommends me. Employers like hiring through referrals because it's less risky than hiring someone out of nowhere. Put simply, figure out if you know someone who works at the company you want to work for. Heck, maybe you went to the same school as someone who works there? Get scrappy 🙂
The same is true when hiring someone from "away." If an employer has the opportunity to hire someone down the street vs. someone who lives in another state, they are most likely going to choose the least risky option. Employee turnover is expensive – if someone already has roots, one can assume that the person won't pack up and move in a month.
Why am I saying this?
I'm mentioning these realities because you can beat the system that exists with a few tweaks. For example, if you write a cover letter, think about stressing the fact that you are moving to Maine vs. "I'm thinking about moving to Maine." I don't recommend lying, because that's dumb. What I do recommend is highlighting certain facts/information over the stuff that might make a hiring manager nervous.
Over the last few years, especially with a tight labor market, companies who want to grow are looking for people out of state. If you apply to a couple places and don't hear back, don't give up!
Wrapping up
In a future post, I'm going to outline many interesting companies that exist here in Portland, that oftentimes fly under the radar. If you have thoughts or questions, feel free to shoot me an email.