Blog

Holiday Festivities in Maine 2022 Edition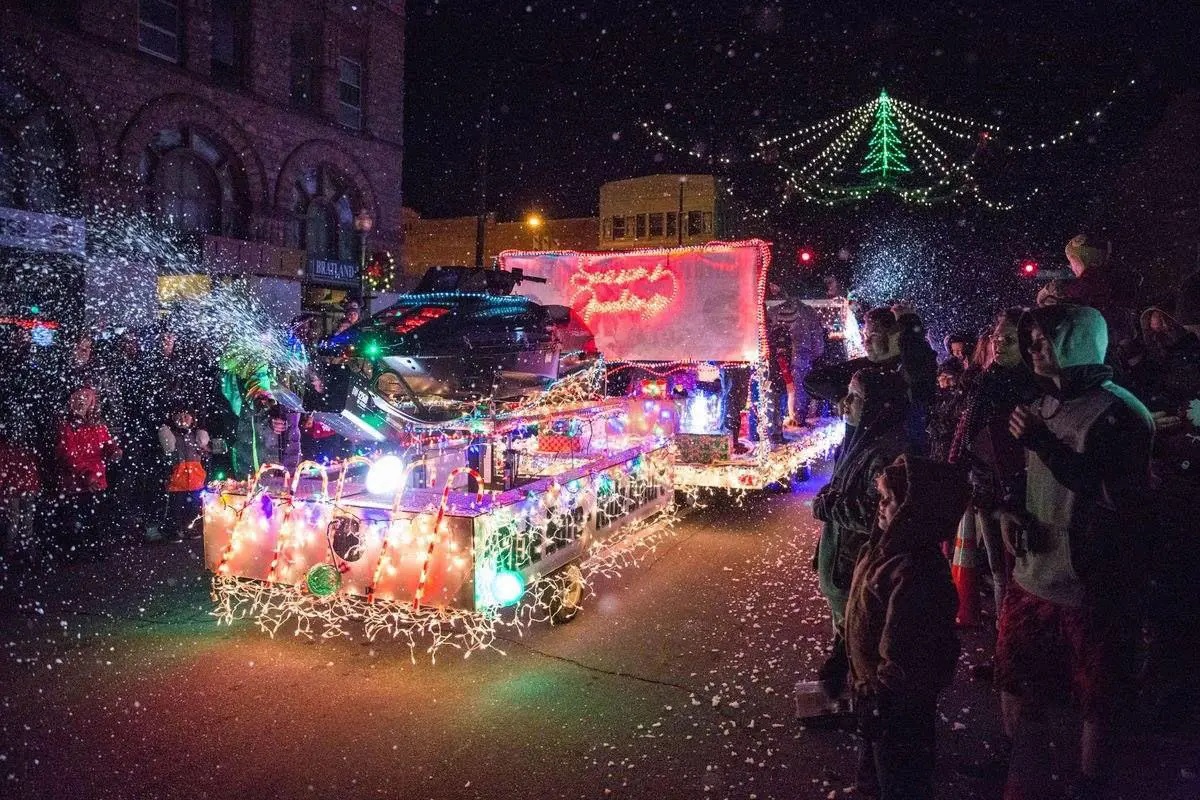 Now that Thanksgiving is behind us, we can give our full attention to the most wonderful time of the year! Here at Box of Maine, we are just flabbergasted at how fast the month of November went, and we are sure that December will pass just as quickly. To prep for the fast-paced Christmas season, we want our readers to be fully aware of all the holiday festivities they can get up to across our fair state. 
We're no strangers to fun, and we want our friends, fans, and family to make plenty of memories this year. Are you a fan of authentic trains and railways? We know just the spot! Have you always wanted to go dashing through the snow on an open sleigh? Read on! Maybe you have a wild streak and have always wanted to go downhill skiing wearing a Santa costume. We see you, and we won't judge! We have all the holiday festivities you could dream of right here in this blog.
Festive Lights
As one can imagine, there are Christmas lights in most every town, but here are a few of our favorites! It wouldn't be Christmas without all the twinkling, cheery lights everywhere you look. We have a dedicated blog to the lights that you can find here, but we will give you a little taste of it here!
Every year, the Gardens Aglow exhibit at the Coastal Maine Botanical Gardens (Boothbay, ME) puts on a spectacular light show for their patrons. It has grown in popularity throughout the years, so make sure you plan ahead, get there early, and DRESS WARM! There have been many frigid nights in the gardens, but it is up to you to risk hypothermia.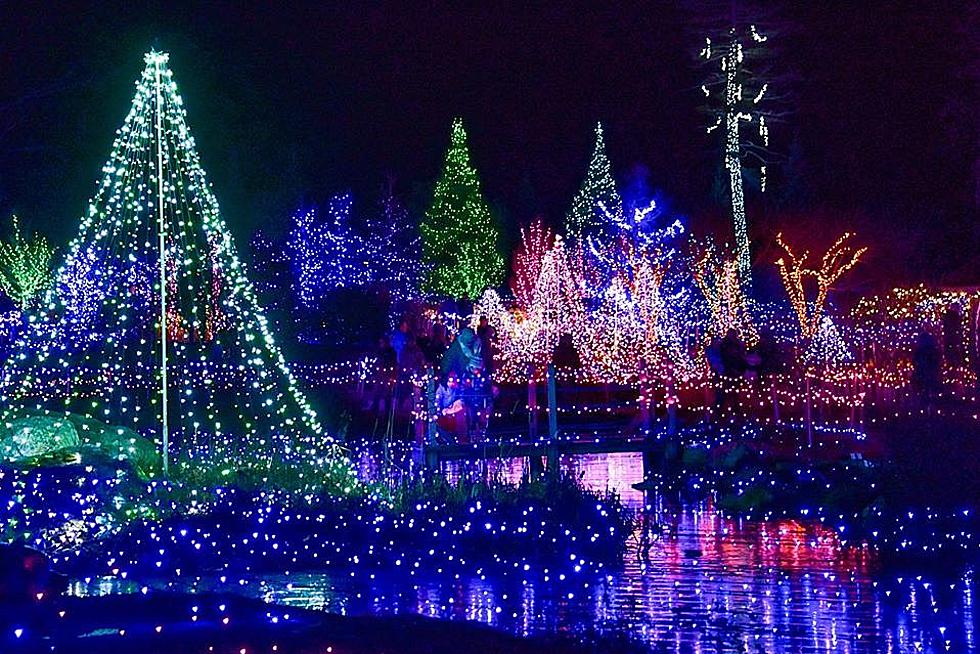 Boothbay shows its holiday spirit by covering the whole downtown in beautiful lights. You can see all of the lights whenever you're in town, or passing through to see the Gardens Aglow! There's plenty of other festivities in the town during the month of December, including holiday markets, a parade, and other fun. 
Rockland holds a super special festival of lights every year. The hotels, restaurants, and residential homes are covered in lights and offer tours and a silent auction is held at the library. 
Parades
Every year, countless towns hold their own parades in celebration of Christmastime. To some, the annual parades are part of their family's longstanding traditions this time of year. Admittedly, winter parades are quite cold, so make sure you put your long underwear, wool socks, and scarves on! Here are a couple of our favorite parades, but any parade is a good one in our books. 
Portland is a happening town in many areas, including their Christmas parade! As they are a coastal town, it would make sense for them to hold one of the state's only parades by boat. Onlookers can watch the show from DiMillio's Marina, the Maine State Pier, or several restaurants that overlook the harbor. 
Freeport rivals Portland in the festivities department! The town holds a parade of lights, which is happening the day this blog is posted. Along with the parade, LL Bean offers a variety of fun throughout the whole holiday season. Santa sightings abound and the town even offers a talking tree for the younger audience's entertainment. During the Sparkle Celebration, Freeport partakes in a parade of lights, gift card giveaways, and holiday shopping. You may simply want to go skating, and you can do that too! Skate rentals are free and you can skate to your hearts content! Use the link to find all kinds of festivities in Freeport. 
Holiday Transportation
Any fan of the Christmas season has to go on a holiday sleigh ride once in their life! Luckily for you, there's plenty of opportunities for unique rides throughout the month of December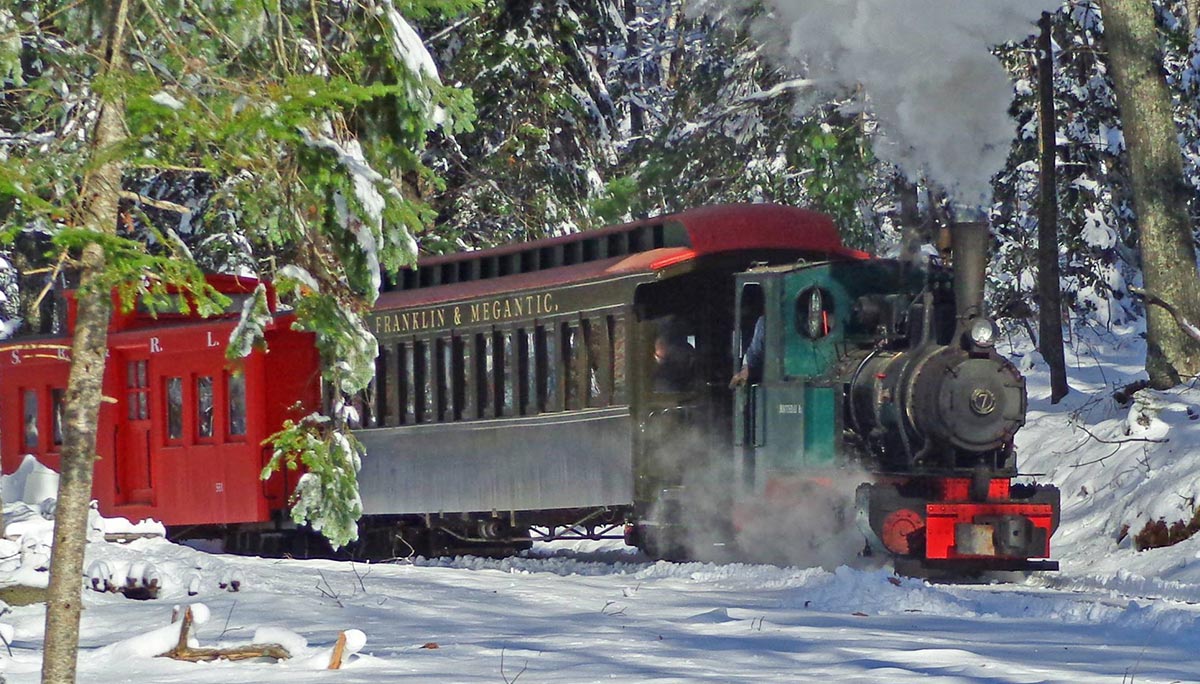 This year, Bath is offering free Christmas Caroling Trolley rides most Friday and Saturday nights! You heard that right, these rides are free. As a part of their Old Fashioned Christmas celebrations, you can ride the trolley, watch Santa arrive on an ATV, and browse the local shops at Bright Night Bath. 
Depending on where you are in Maine, you can often find sleigh rides in a horse drawn carriage at local farms. There are many spots that offer these fun trips, but our pick for this blog is at High View Farm in Harrison. You do have to reserve a spot, so keep that in mind as you plan. 
The Maine Narrow Gauge Railroad Co. and Museum offer Polar Express train rides on the weekends throughout December. You can have your pick at Presidential Class, First Class, or Coach. Once onboard, you are served hot cocoa and cookies as you make your way to the North Pole. 
Only in Maine!
Most of the festivities we've covered so far are pretty standard as far as the h
oliday season goes. You don't have to look very far to find Christmas parades and caroling. However, Maine has some very…unique offerings if you take the time to look for them.
This first pick is not out there by any means. The Victoria Mansion in Portland is the only standing commission of Gustave Herter, a German cabinet maker. He was hired by a luxury hotel proprietor in the late 1800's. Through careful preservation and a dedication to keeping history alive, the Victoria Mansion is still standing in all her beauty. Many events are held in the mansion, but most notably for this blog post, the Portland Ballet hosts several nights of performances throughout December. Even if you can't make a ballet performance, you can still get a tour of the mansion and see it decorated for the holidays. It is quite impressive!
The last event we want to talk about is the annual Santa shred at Sunday River. The skiing and snowboarding resort opens the slopes up to 250 "shredders" who are dressed as Santa. Why? To raise money for the River Fund! You have to pre-register, so if you're into winter sports, this is your chance to live your Santa dreams!
Before You Leave
We are so excited to continue the holiday hubbub and get you all your packages! Our Black Friday discounts are obviously no longer valid, but you are still able to order Maine red snapper hot dogs. The weekend of December 10th-11th is the last date to order hot dogs. Keep this in mind as we near that date!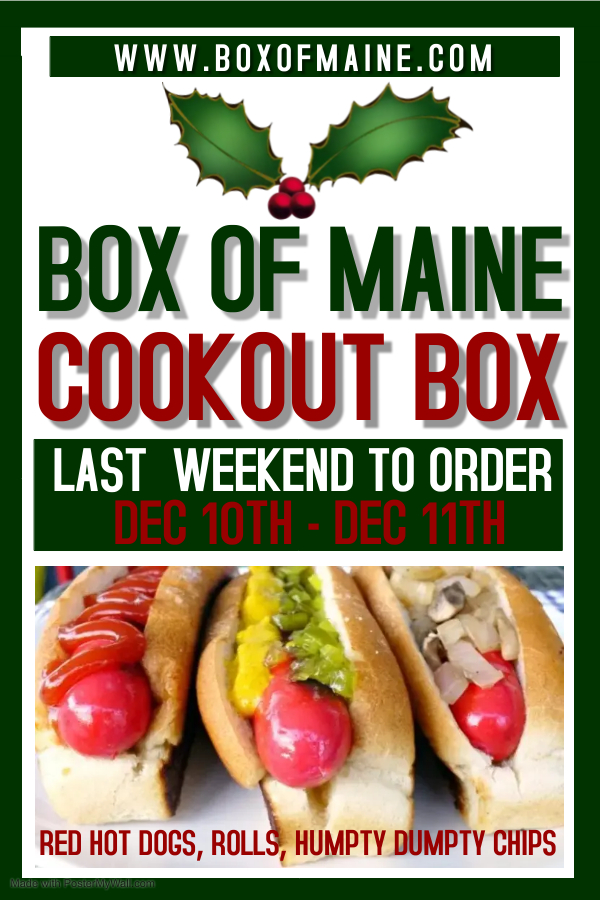 We hope you all had wonderful Thanksgivings with your families. Join us in our Christmas excitement, and let us know if you try any of these festivities out this winter!