Blog

Humpty Dumpty – The Maine Potato Chips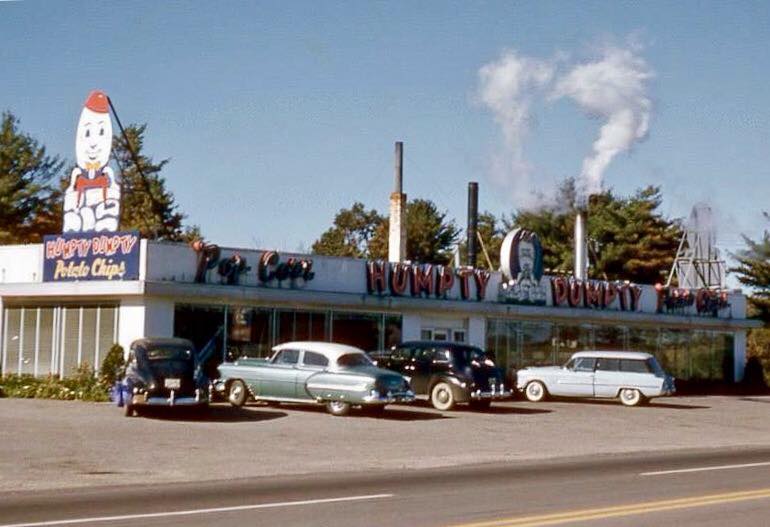 The Humpty Story
Growing up in Maine you are very familiar with the household name of Humpty Dumpty, and no not the nursery rhyme, although it's been said that the Maine-born company originally got it's name from the nursery rhyme.
When living in Maine you could find Humpty Dumpty, a budget brand, thin potato chip in nearly every convenience and grocery store in the state (and I mean even the small stores on the way upta camp).
You could also expect to see big bags, boxes or tin cans of Humpty Dumpty Potato Chips at family barbecues, reunions and birthday parties.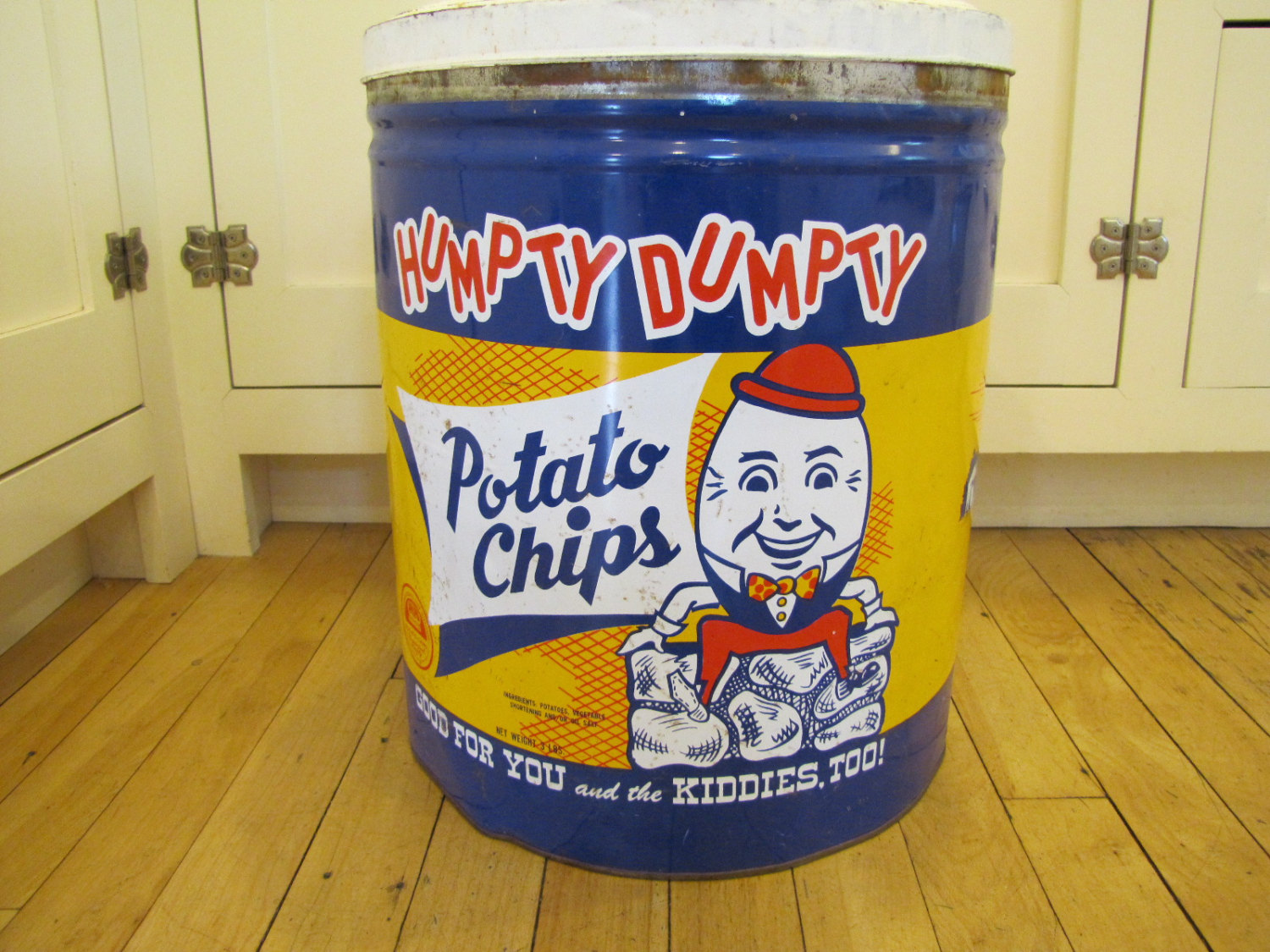 Part of the History
In the early 1940s, George Robinson and Norman Cole started a company in South Portland, Humpty Dumpty Potato Chips.
When the Robinsons were in their 50s, they decided to start their own company. They co-founded Circus Time Potato Chips on Anderson Street in Portland.
For years, Circus Time produced potato chips, ruffle chips, barbecue chips and popcorn.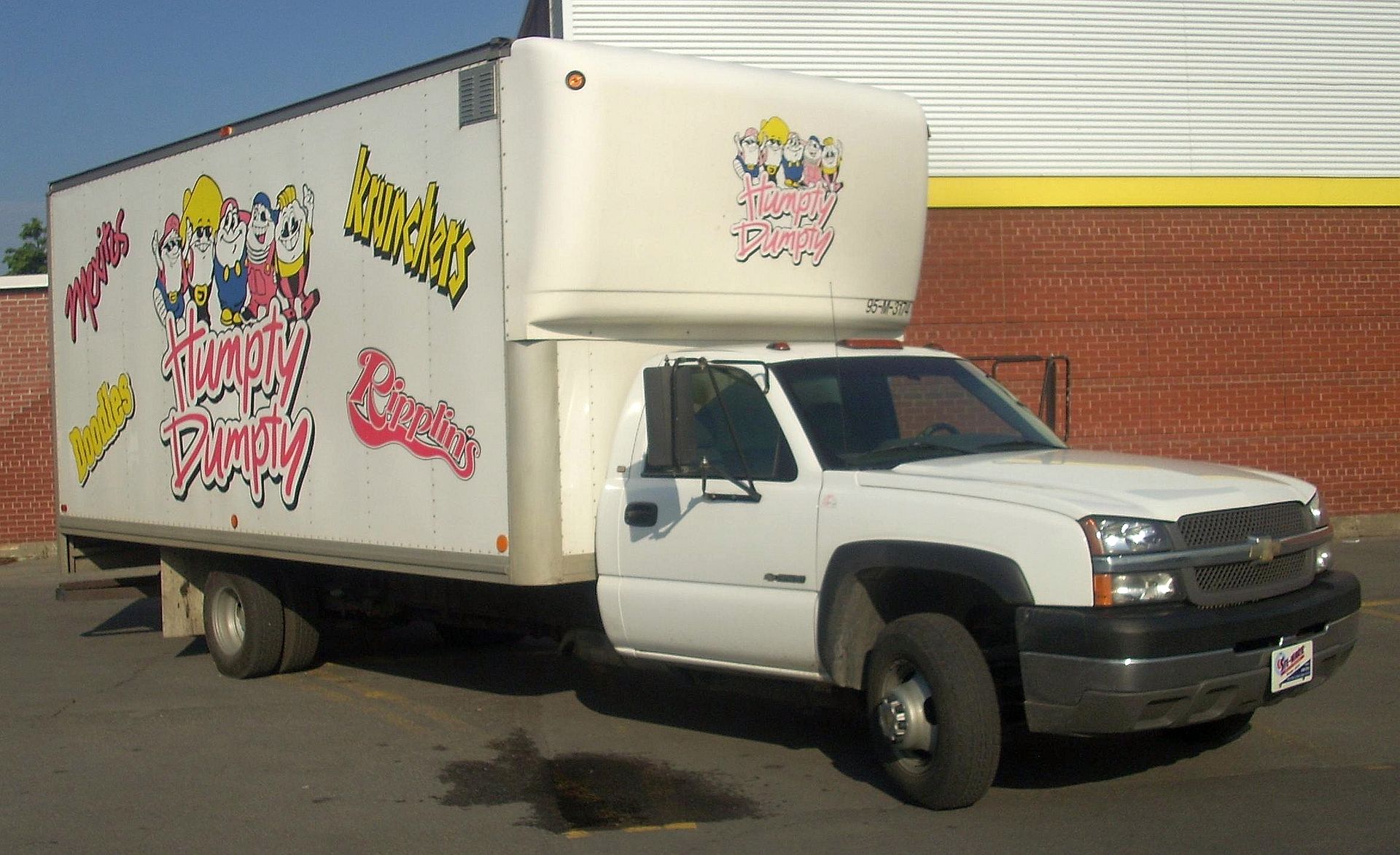 "They took everything they had and invested it in this new company," said Anderson. "They made these really good potato chips."
As their business grew, the Robinsons decided to build a new potato chip factory on Foden Road in South Portland and the more common known location on U.S. Route 1
Scarborough, ME 04074.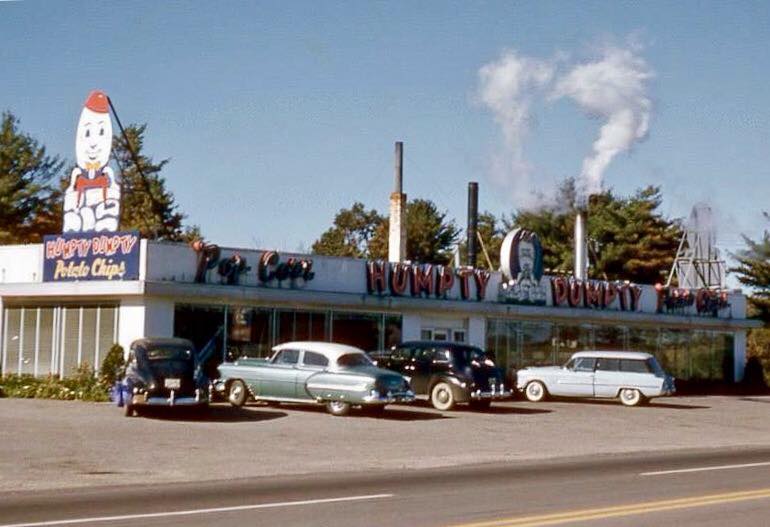 They sold Circus Time in the late 1970s and retired. (*)
You may have heard of King Cole Potato Chips which originally came in a plastic bag or tin can and also based out of South Portland, ME.
I'm still trying to figure out of their was a connection between the two companies. If you know the history please comment down below.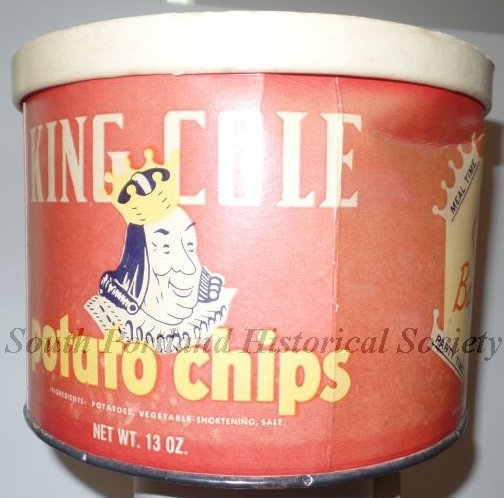 Source – South Portland Historical Society
Unique Flavors
Humpty Dumpty originally sold a variety of potato chip flavors.
For the original brand of chips, they included Regular, BBQ, Ketchup, Dill Pickle, Salt and Vinegar, Roast Chicken, Sour Cream and Onion, Smokin' Bacon, and a rotisserie chicken flavor.
Every year they introduce a new flavor, with a couple returning each year like their popular Sour Cream and Clam Chip or Lobster Bisque. What's your favorite flavor?
Who Created the Potato Chip?
The most popular potato chip legend goes like this: One day in 1853, the shipping and railroad baron Cornelius Vanderbilt was dining at Moon's Lake House.
Disappointed by the fried potatoes he'd been served, he sent them back to the kitchen, asking for more thinly sliced ones.
George Crum, a famed chef of Native American and Black heritage, took umbrage at the request and, in an "I'll show him!" mood.
He sliced some potatoes as thin as he could, fried them to a crisp and served them to Vanderbilt. To Crum's surprise, Vanderbilt loved them, and the potato chip was born.(*)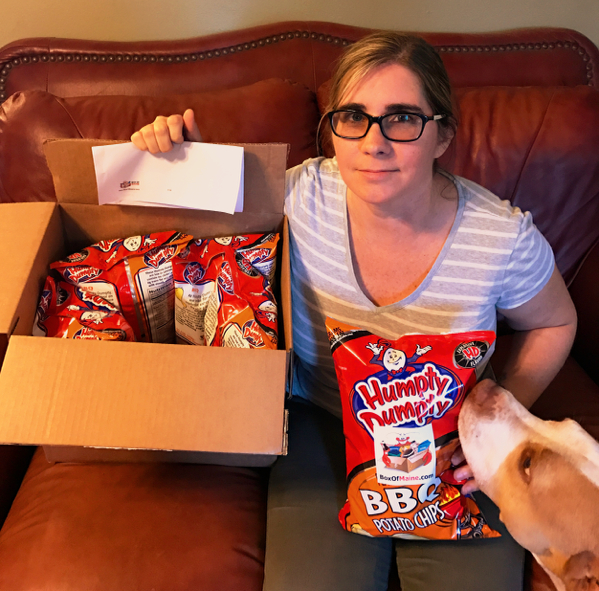 Regular VS. Ripple/Ruffle
Humpty started out with this same concept, a thinly sliced potato chip, but had some difficulty transporting them until bags became more durable and filled with air to help protect the chip in transportation.
Eventually they came out with a Ripple or Ruffle chip following after some bigger national brands in which you can still find their famous All Dressed Ripple Potato Chips in stores and online.
A Sad Ending
Unfortunately, with most good things they eventually come to an end or a divorce in this case.
The owner and his wife had some differences on the future of the business and things came to split leaving a door open for Old Dutch Foods to come in and take complete ownership.
The manufacturing plant in Scarborough ended up shutting down however most the distribution routes and territories remain the same
.