Blog

Maine Moose gets real friendly with a Lincoln man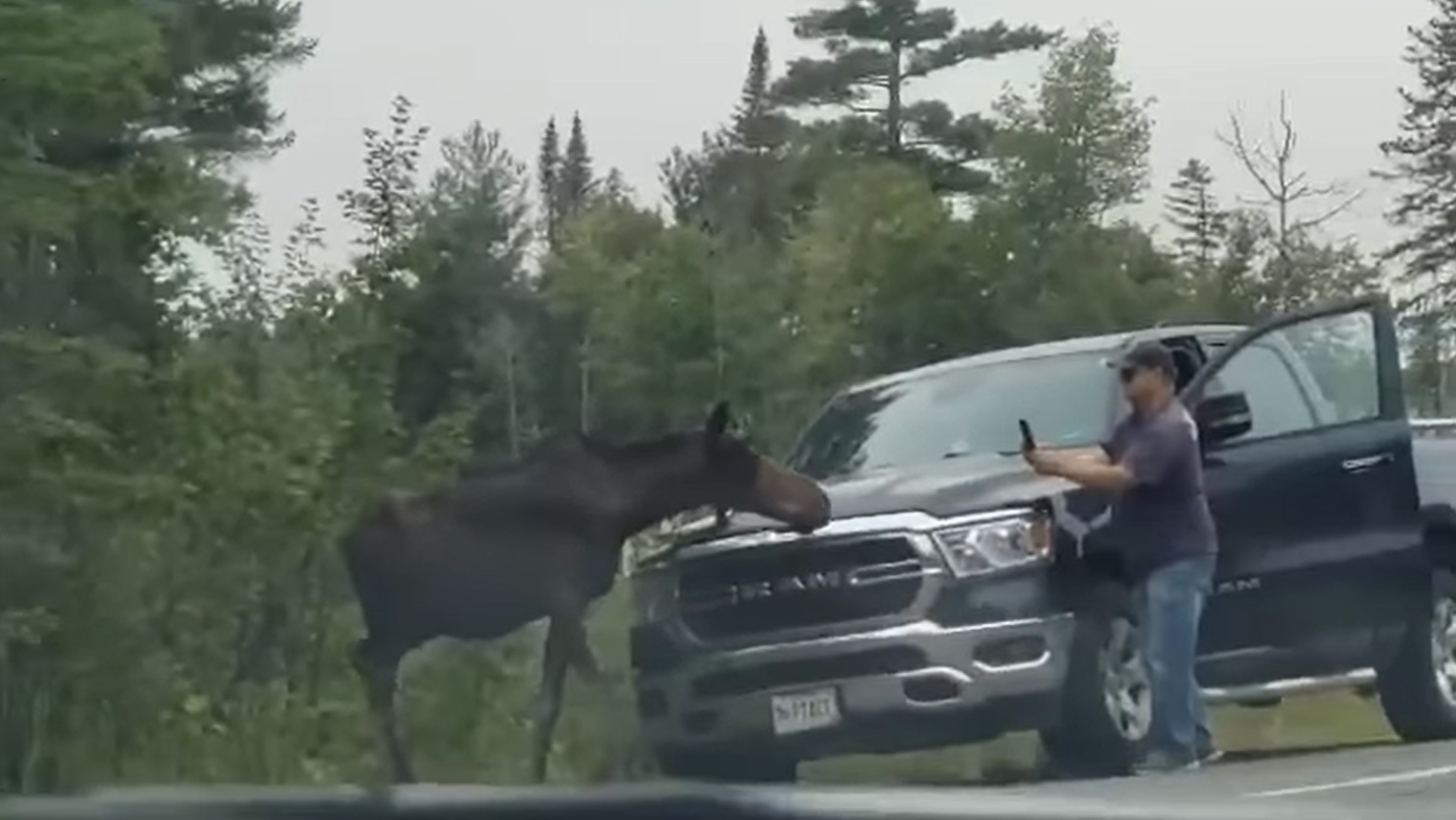 This week in Lincoln, Maine a man is seen getting out of his vehicle to film a moose…. from less than 2 feet away! The moose was blocking traffic right off I-95 near the Lincoln exit when Lisa Carroll filmed a man getting out of his truck to get a closer shot of a moose.
Other onlookers were keeping a safe distance as well but this moose seemed to be extra friendly and not startled at all by the 18-wheelers, Fedex Truck and numerous mid size vehicles parked on the side of the road.
Do you think this was a bad idea given the history of these large animals charging at people or vehicles? Was there something special about this 7ft Moose? Leave us a comment on our Facebook page https://www.facebook.com/BoxOfMaine/
Watch the full video below