Blog

Maine Holiday Gift Guide (2021 Edition)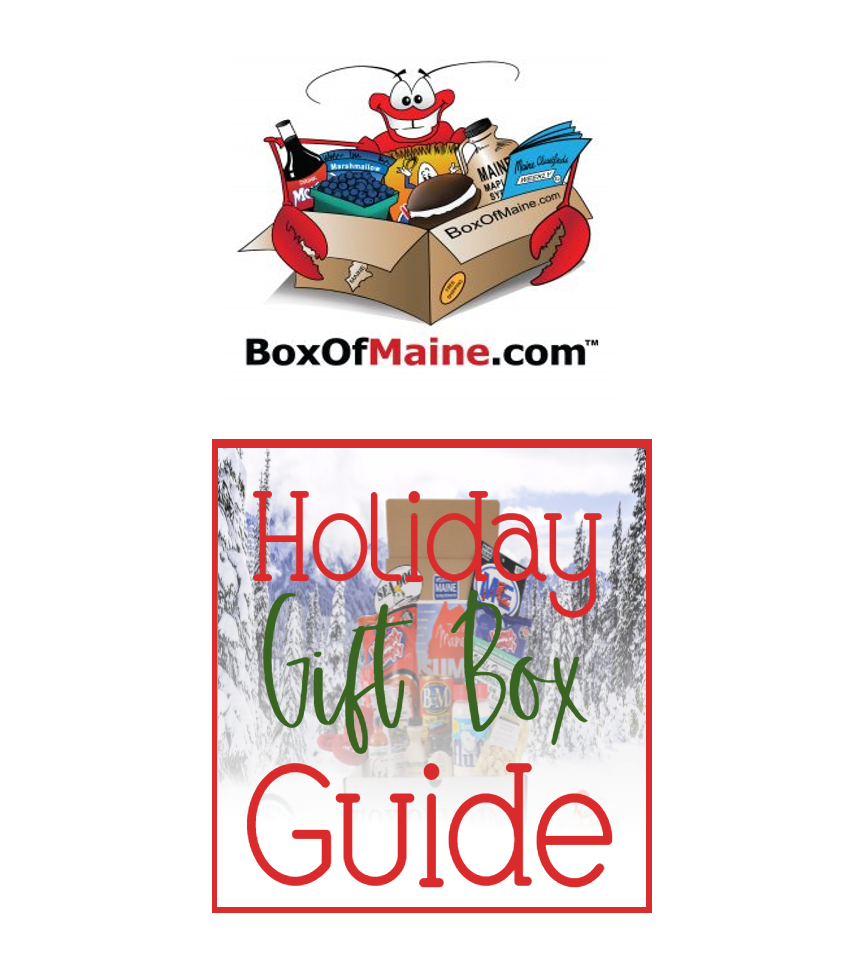 ---
Hey everyone! It's Joey Finnemore, creative writer for the company and I'd like to welcome you to Box of Maine. We are locally owned and operated business out of Old Town, Maine. We are a gift box company who represents Maine and all the bounty this State has to offer.
There's just something special about Maine, the incredible sunsets, abundant wildlife, iconic food and Box of Maine incorporates all of it into a 5,7, 10 item gift box. We have items from Carrabassett Valley, Bar Harbor, Boothbay Harbor, Rockland and many other great towns across our state.
It's that time of year ! Black Friday/Thanksgiving and Christmas are just weeks away and it's time to spend that hard earned green picking out that perfect gift for that family member or loved one. And what's great about Box of Maine is that you can pre-order for Christmas now (because of shortage of supplies, we recommend ordering your gift as soon as possible) and you won't have to worry about it, we've got you covered.
Box of Maine makes sure your package arrives in 2-4 business days. You will receive a tracking number via email so you can follow your box to its destination. So before you click away, scroll down and find out more about our Maine products.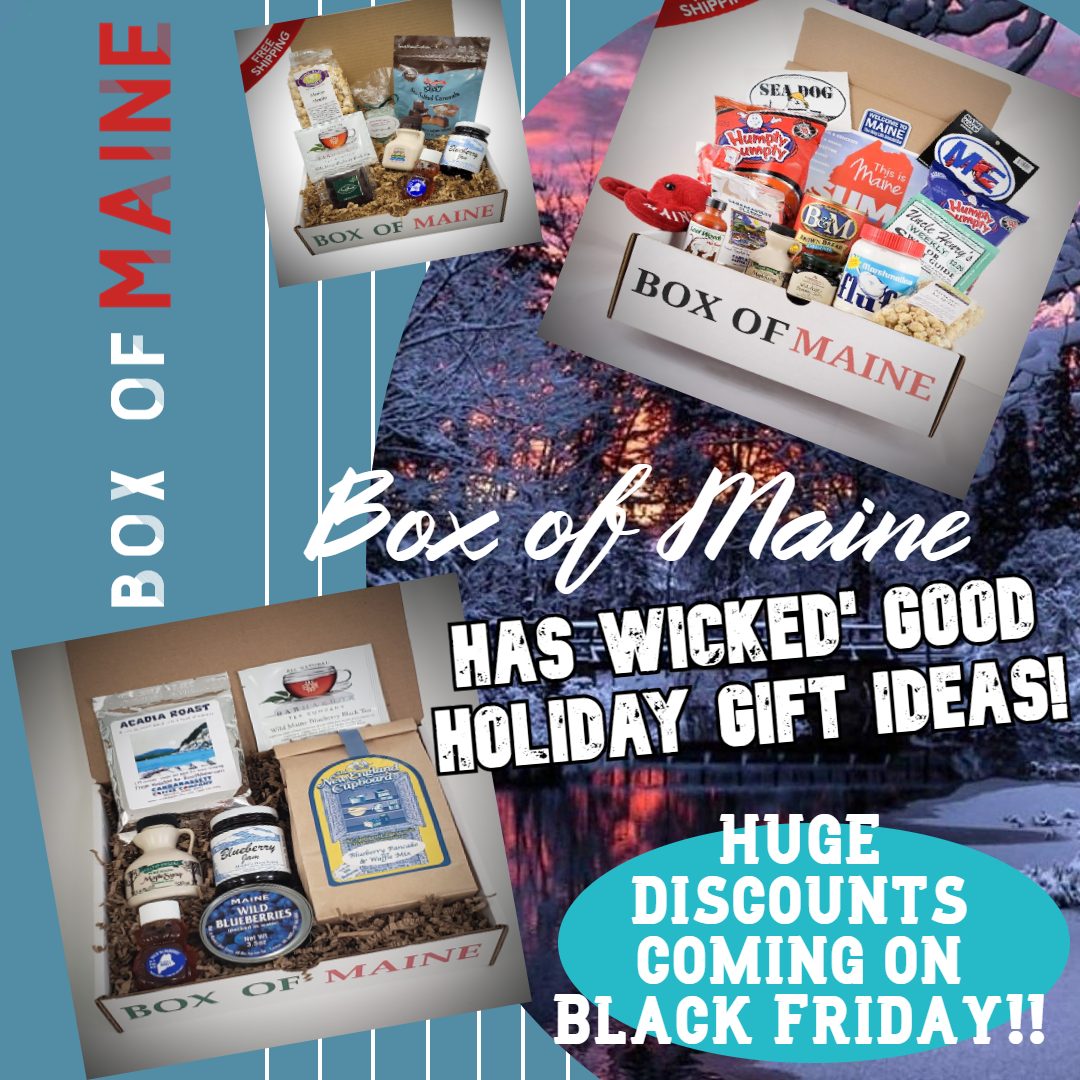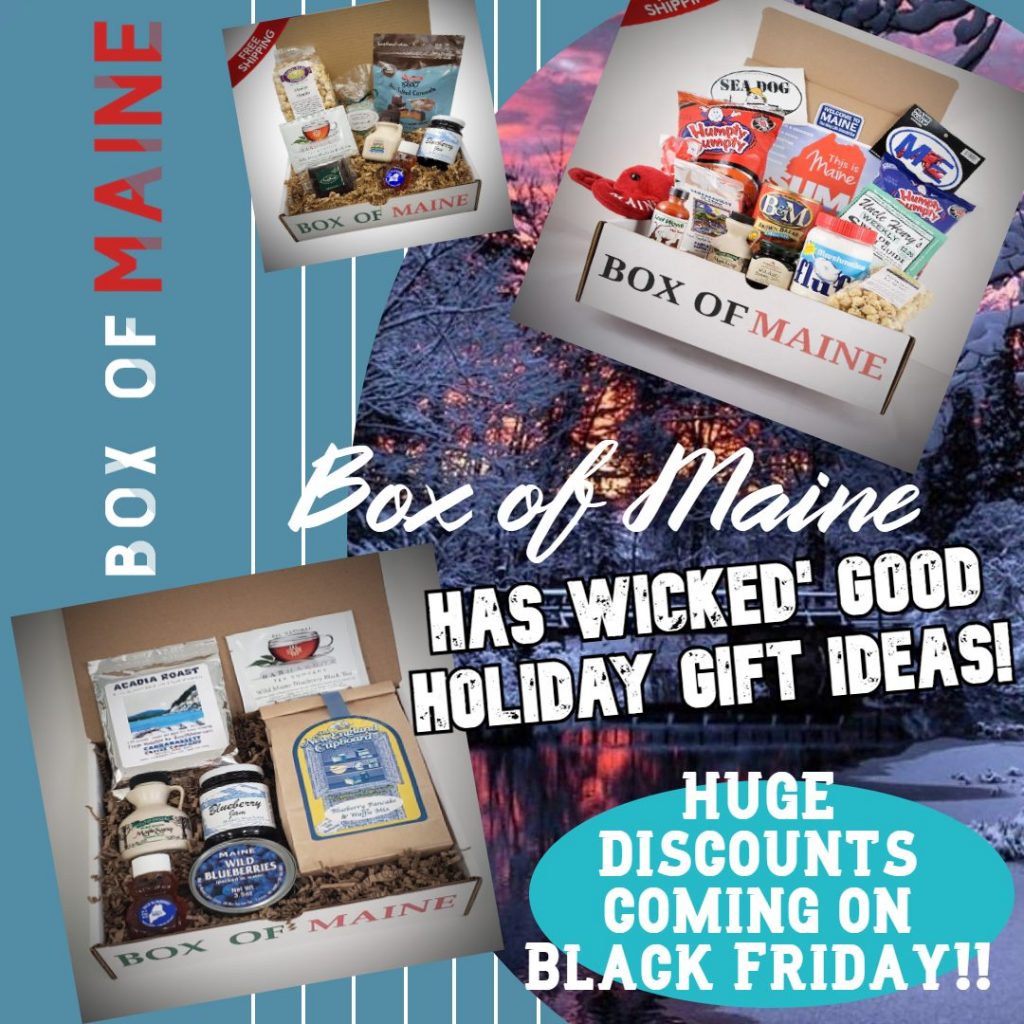 ---


The holidays are here and Box of Maine has begun to prepare for the busy winter months.  The employees spend hundreds of hours assembling made in Maine gift boxes which are taped up, weighed and put on the dolly for it to be shipped all around the world, but what's in the box?
We have compiled over 100 + items that serve as a representation of our love for this great state, which we were born and raised in and owe our success to. Since Box of Maine has so many gift box products, I can only mention a few that we have on our website. This is only the tip of the iceberg folks, while you're here check out the rest of our product list by clicking link – Entire Box of Maine Menu.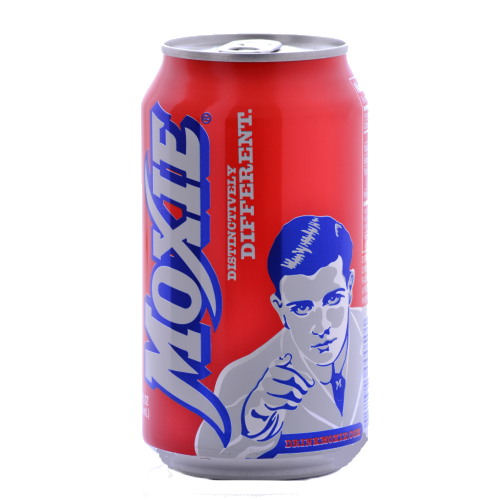 Officially the soft drink of Maine since 2005, Moxie has been one of the founding items here at Box of Maine. The carbonated beverage was first used as a patent medicine called "Moxie Nerve Food", the soda has a unique taste, similar to root beer and packs a tongue twisting aftertaste. Hated by many, loved by few, this drink is a top seller during the holidays. Click here to Order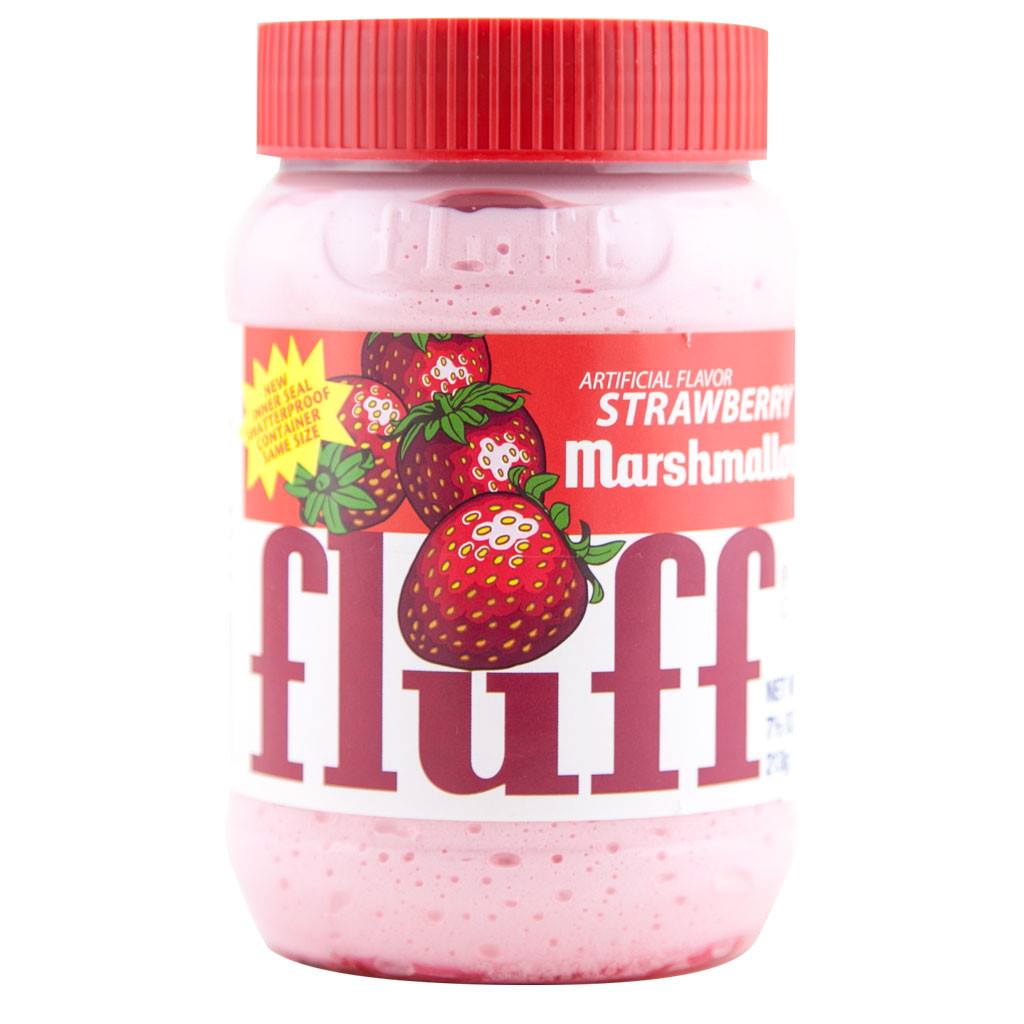 Did someone say fluff? Wait? do they make it in Strawberry too? yes they do. We picked up this item a few years back satisfying customers who love making peanut butter & fluff sandwiches. Don't worry, we have the original flavor too for  the purest – Click here to Order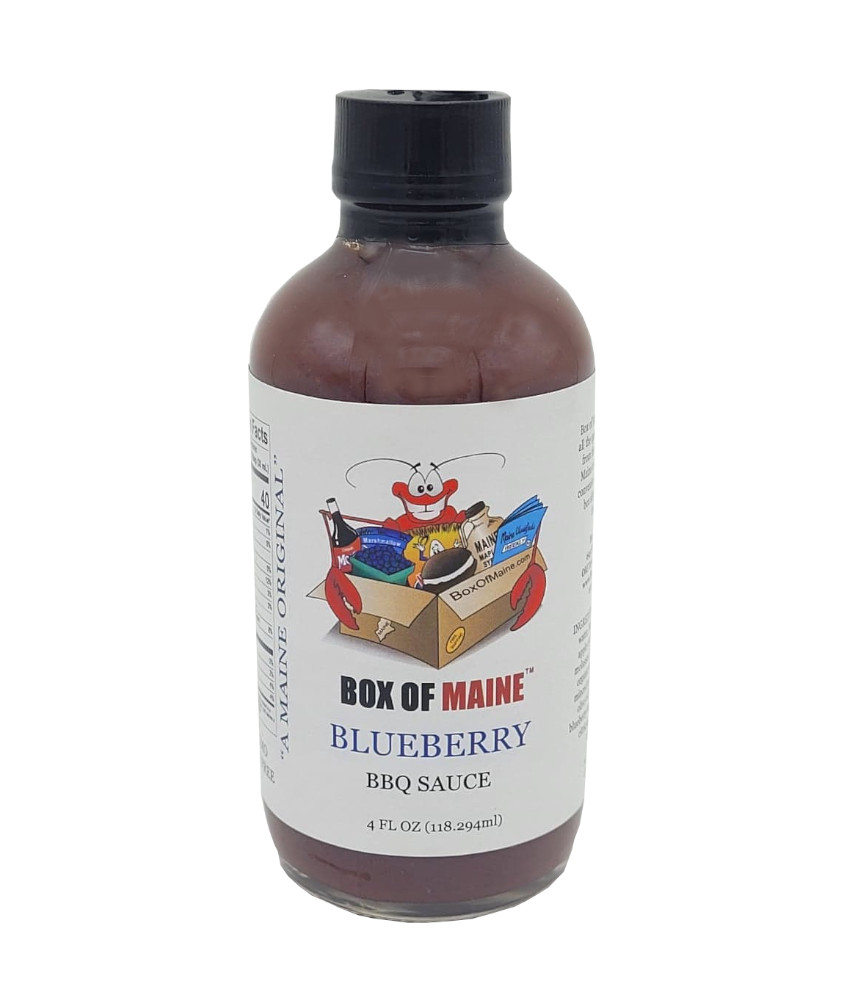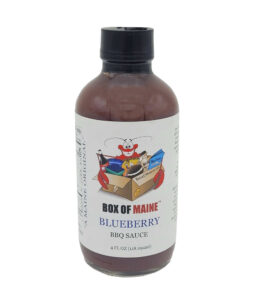 Box of Maine developed their own barbeque sauce a few years back and with that blueberry flavor, it's the perfect way to brighten up your meat for the holidays. Surprise your guests with this table talker and show everyone how we do it in Maine. We have plenty of bottles waiting for you, Click here to Order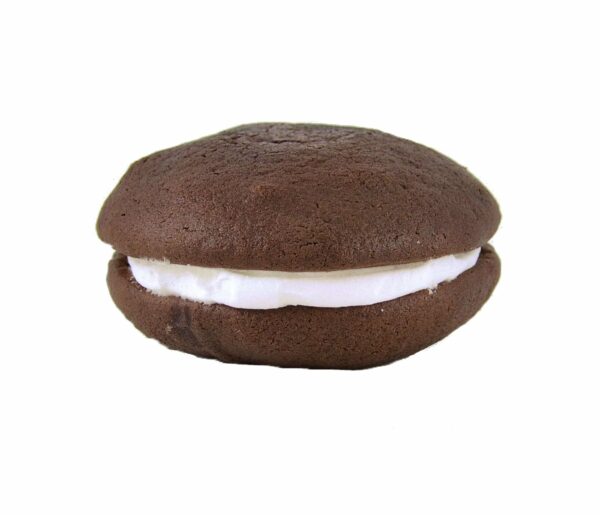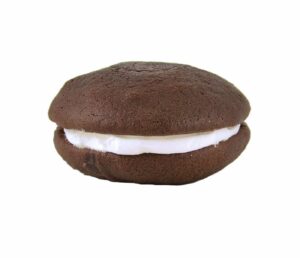 Oh Whoopie, you're so fine, you're so fine, you blow my mind, hey Whoopie, hey Whoopie. That's right, a little pun from the 80's there. At Box of Maine, the whoopie is king, we sell one of the most popular pies across New England and Maine – Steve's Snacks Bakery. So fluffy, so soft and it has the good kind of cream in the middle, so yummy! Click here to order
Merch & More!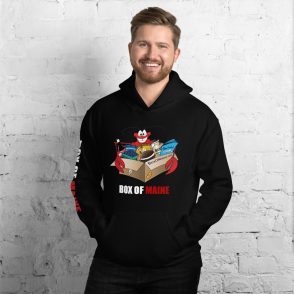 Box of Maine has merch & more !
Looking for something to keep you warm this winter? We sell Box of Maine Classic Hoodies, Limited Edition Black Bear Hoodie, Box of Maine Pom-Pom Beanie and of course the classic Box of Maine 11oz Coffee Mug.
We also carry merchandise from Moxie, Maine Vacationland Hat's and Books !
Don't be surprised if the owner of Box of Maine comes up and thanks you for buying some merch, we always love seeing people out there representing us!
Check out our best seller's list
Maine Maple Syrup – Wild Maine Blueberry Jam  – Humpty Dumpty Chips BBQ – Wild Maine Blueberry Tea – New England Maple Tea – Box of Maine 207 Dark Roast Coffee – Carrabassett Coffee – Lucy's Penobscot Trail Mix – Bacon Farm's Maple Coated Cashews – Coastal Maine Popcorn – Wild Blueberry Chocolate Needhams –  Bixby Dark Chocolate Blueberry Bar – Lucy's Toffee Bar – Milk Chocolate Sea-Salted Caramels – Dark Chocolate Sea- Salted Caramels – Wilbur's Chocolate Covered Blueberries – Can of Wild Maine Blueberries – Box of Maine Popover Mix – Wild Blueberry Honey
---
---


Do I want Blueberry or Maple Tea? Is this product Gluten-free or not? Can Box of Maine ship to my address? Not sure how to order a Box of Maine? No problem, I'm going to show you how to order gift boxes off our website.
So Box of Maine offers 3 different types of boxes: Chose from
5,7,10 Item gift boxes (pick and choose 5,7,10 items that we have available on the website)
Specialty themed gift boxes ( 7-item Maine Maple Sampler Box, 7-item Wild Maine Blueberry Sampler Box, 7-item Limited Edition Maine Breakfast Box, Maine Holiday Gift Pack )
Monthly Subscription box (Choose a monthly subscription plan, bi weekly available) 
$44.99 – Put together the perfect Maine gift box for someone you love! You will find this option of our website boxofmaine.com.com
Fantastic gift choice for housewarming, hostess, sympathy, holidays, breakfast or birthday.
$

54.99 – Why not make someone smile with joy on Christmas, Check out over 100+ items on our website! 
PERFECT gift choice for weddings, bar mitzvah's, family reunion or just to say you care.
$64.99 – Build the perfect box for that loved one and show them how special Maine is! You can check out our website and while ordering click on the picture of the items you want.
Box of Maine 12 x 12 box of everything we love about Maine. Great holiday gift idea and we offer discounts
Looking to add more than 1 of the same item in a box? Order a Custom Box of Maine here.
---
Check out our Custom themed gift boxes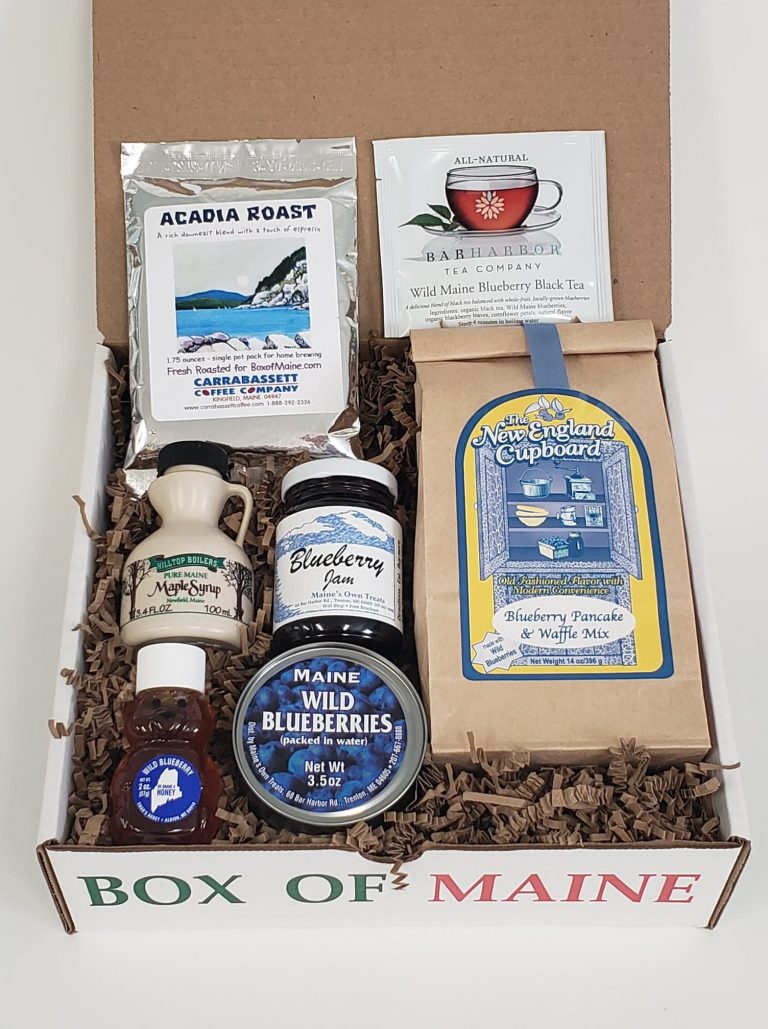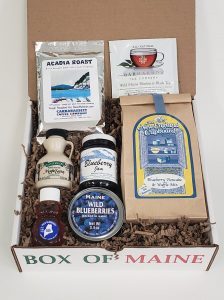 Order a 7-item Limited Edition Maine Breakfast Box – Click here to Order
$39.99         A Blueberry Morning!
Do you need a taste of Maine?  Ease your yearning with a gift box filled with some of Maine's finest foods. This gift box is packed with all of the essentials to create a Maine breakfast of champions.
Includes 7 Maine made items – Pure Maple Syrup 3.5oz, Organic Honey Bear 2oz, Wild Maine Blueberry Jam 5oz, Bar Harbor Blueberry Tea, Acadia Roast Coffee, Can of Blueberries 3.4oz and Blueberry Pancake Mix 14oz
If you know a soldier missing home and could use a thoughtful care package – Box of Maine has you covered!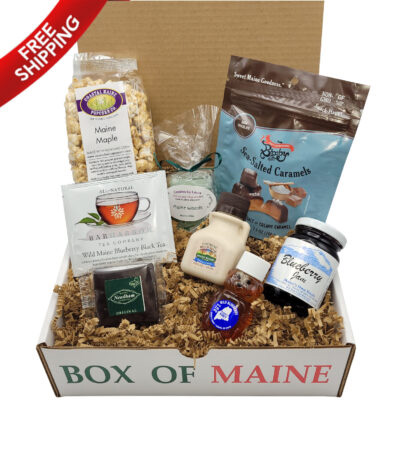 $34.99  Do you have a Gluten Sensitivity? We've spent time researching these Maine Made Products to be able to offer a Gluten Free Box of Maine. The following products are considered Gluten Free and are included in this box:
Wild Maine Blueberry Jam – Naturally Gluten Free, Pure Maine Maple Syrup – Naturally Gluten Free, Organic Blueberry Honey Bear – Naturally Gluten Free, Bixby Dark Chocolate Sea-Salted Caramels – (Certified GF), Needhams Gourmet Chocolate – (Gluten Free), Wild Maine Blueberry Black Tea – (Gluten Free), Maine Woods Candle – (Gluten Free), Maine Maple Popcorn (Gluten Free but made in facility that could contain wheat)*
**Please note that unless Certified Gluten Free there is still a small possibility of cross contamination. We have confirmed with the manufacturers that the products listed above are Gluten Free to the best of their knowledge and the ingredients included in the production process do not include gluten.**
Price Includes Free USPS Priority Shipping!
We typically ship all our boxes within 24-48 hours of receiving your order and use an expedited service to make sure your package arrives in 2-4 business days. You will receive a tracking number via email so you can follow your box to its destination.
FREE SHIPPING to Military APO/FPO addresses.
---
---
Don't have enough time to shop? Do what most Mainers do, buy a gift card bub
$25  – $50 – $100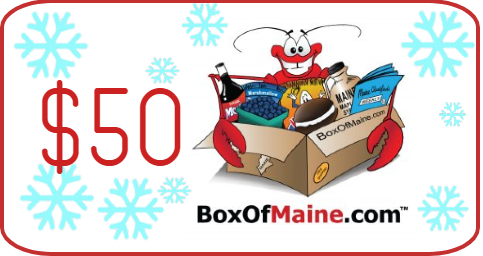 Box of Maine realizes that purchasing the right gift isn't always easy when shopping for a loved one. That's why in 1994, Neiman Marcus introduced the first gift card and it's the perfect gift to say you care enough, that you'll let your loved one the choice of picking their favorite items.
We have you covered! Box of Maine is now offering gift cards which allows you to send Box of Maine without having to figure out which delicious items your loved one enjoys.
Visit us and check out all our items featured online – Boxofmaine.com or Facebook.com/Boxofmaine
Personal message
Instant delivery
Convenient option
Never expires
Multi-Use
Email required
---
---
Box of Maine Black Friday Sales ! November 26th, 2021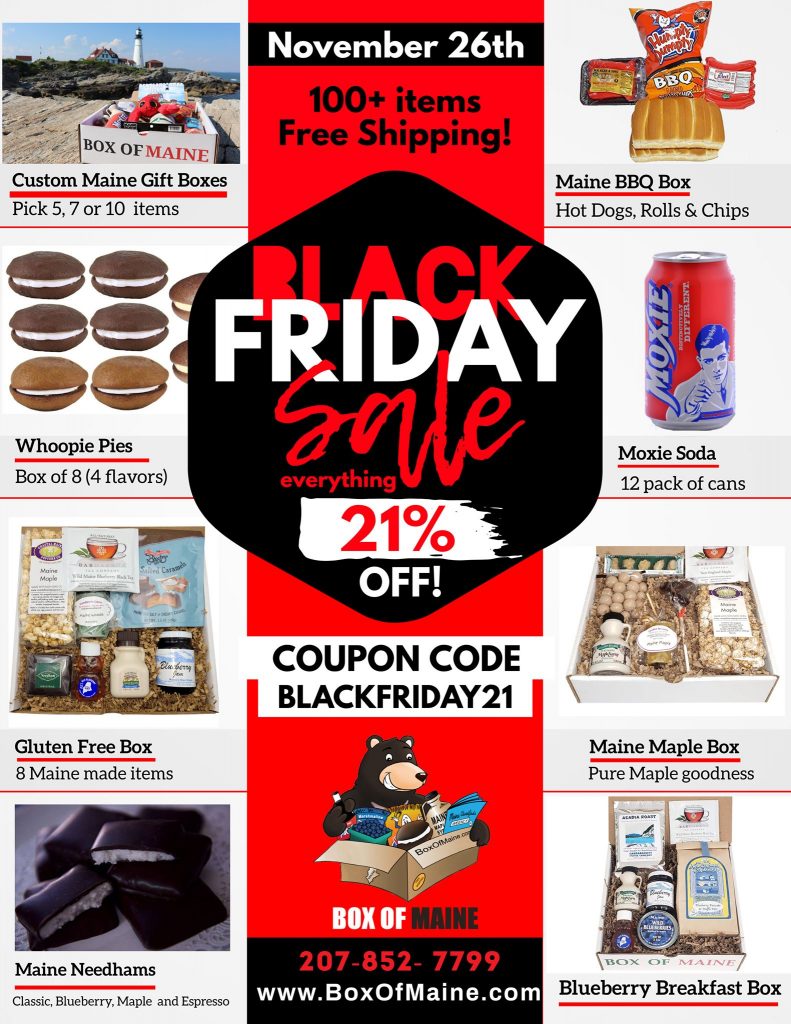 ---
If you've made it this far, thank you for sticking around. Box of Maine truly appreciates every visit to all our social media platforms and website. We love communicating with our customer base and responding to feedback on new items. I hope this guide showed you how easy it is to hop on our website and order your favorite Box of Maine items.
Thank you for picking Box of Maine, please everyone have a happy and safe holiday season. Please be careful traveling, I know we haven't received a huge storm yet but in Maine, it could snow any second. So enjoy yourself and spend quality time with the family and I'll see ya on the next one, God bless!
---
---