Blog

Why are Maine Hot Dogs Red?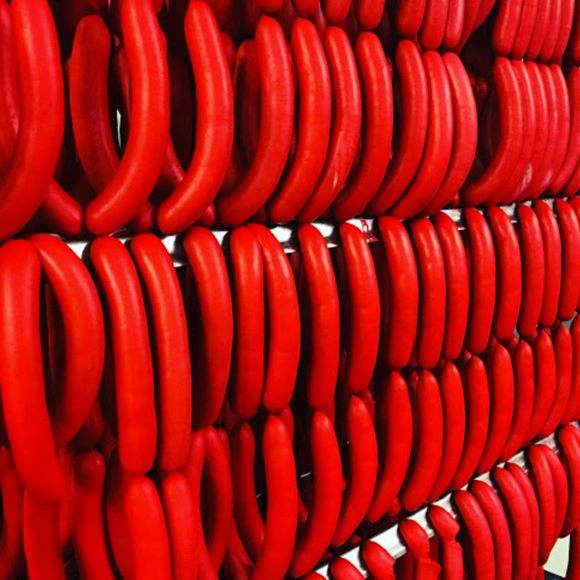 Let's start with the history
A lot of people want to know, "Why are Maine Hot Dogs Red?" and "Why do they snap when you bite them?" Well buckle up because we have 150 years of history to answer those questions and millions of red hot dogs sold to figure out why.
According to Beansmeat.com it all started in 1860 when Albert Bean came to Bangor from East Corinth to set up shop as a butcher on Ohio Street. He started as a one man show or nowadays what we call an entrepreneur.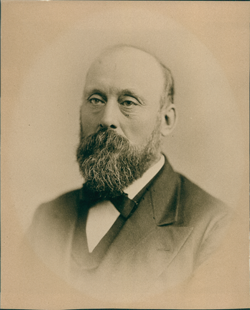 To his surprise, after only a few years, the operation was growing quickly into a major meat wholesaler. A wholesaler provides goods to be resold in a retail market.
By 1891, Alberts son, Wesley Bean joined him and the company became a family-owned business called A. Bean and Son. 21 years later, Wesley's son began working for him and by 1918 after years of making sausages, the company began making hot dogs.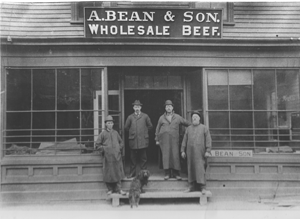 The next year the company was officially called "W.A Bean and Sons" which to this day still operates out of Bangor, Maine.
After Wesley died in 1934, the brothers continued working, even as hordes of Dust Bowl cattle were shipped from the devastated prairie lands to Bangor for slaughter.
Clarence died in 1941, but Weiler kept going. While traveling around the state purchasing cows and hogs, he'd built a reputation as a man who could estimate a live animal's dressed weight just by looking at it. He brought cattle from all over, slaughtering most, and pasturing some.
He raised black Angus steers in a pasture on the Griffin Road, near his Union Street barn.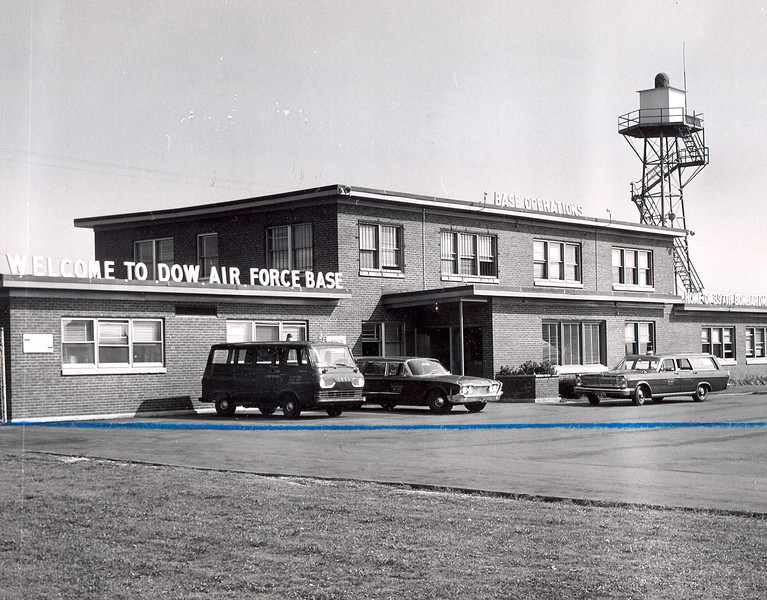 The construction of Dow Air Force Base in 1940 changed that.
"Somebody came in downtown and said 'The Air Force is in there, and they're selling your hay,'" said Albert Bean. The Air Force didn't ask. They just knocked the lock off the door and took the property under eminent domain.
"I remember they didn't pay him much for the land," Al recalled. "They assembled a whole battalion in that pasture over there off Griffin Road one day, and the cows all stood around and watched them."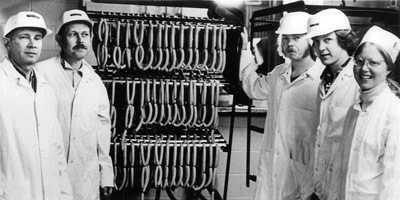 More family members joined the company over the years and as they continued to grow, so did the competition.
The Competition
In 1960, the C. H. Rice company had boomed and ultimately caught the eye of Portland-based Jordan's Meats. By 1963, the Jordan family had purchased C. H. Rice and relocated to Thatcher Street, where it remained for some time. That company grew nationally and continued making well-known products like Rice's hot dogs.
A string of subsequent buyouts resulted in industry giant Tyson owning the C. H. Rice name. Eventually, that company discontinued the long-enduring Rice's hot dogs. However, Frederick Rice bought back the rights to his family's company name from Tyson.
Fred contacted David Bean (5th generation and current owner of W.A Bean & Sons) and struck up a deal for W. A. Bean to begin producing Rice's hot dogs.
After 150 years of both proud family names making their impact on this part of Maine, you can still enjoy Bean's and Rice's franks.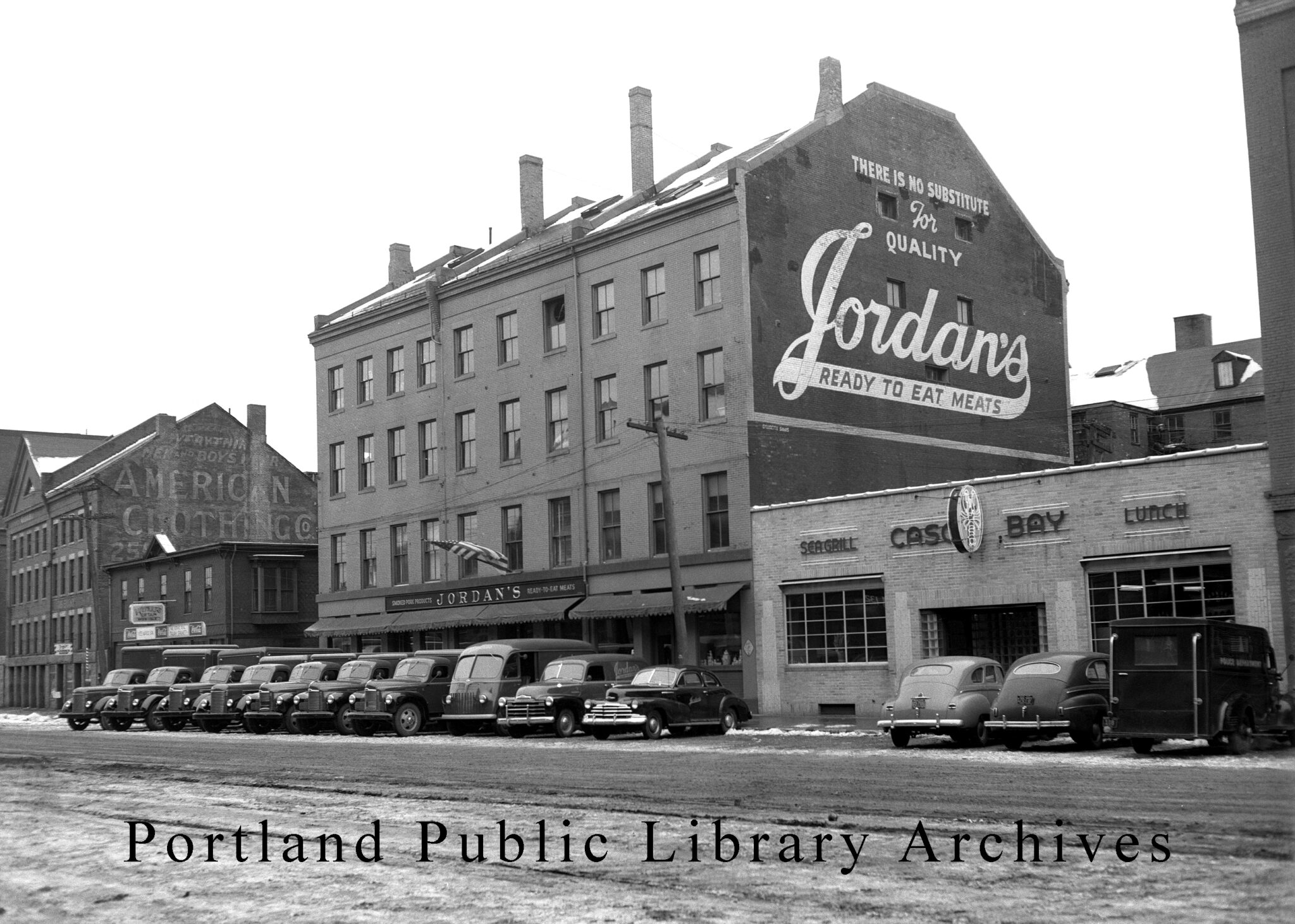 The Bangor Daily News covered the closing of Jordan's Meats Bangor location in 2001 and remaining operations on February 1, 2005. Jordan's Meats was an American meat packing company based in Maine doing over 120 million in annual sales, with plants at one time in Augusta, Bangor, and Portland. Jordan's was one of the companies of Corporate Brand Foods America, purchased in 1997 by George N. Gillett Jr.
Maine claims Red Hot Dogs
There is no controversy like Moxie Soda or Whoopie Pies on whether or not Red Hot Dogs originated in Maine and as far as we know there hasn't been any states that have annual Red Hot Dog Festivals with Red Hot Dog eating contests and giant Red Hot Dog mascots. There has been some spotting's of Red Hot Dogs in New England. Hot Dog Carts or Food trucks on the west coast and in Florida.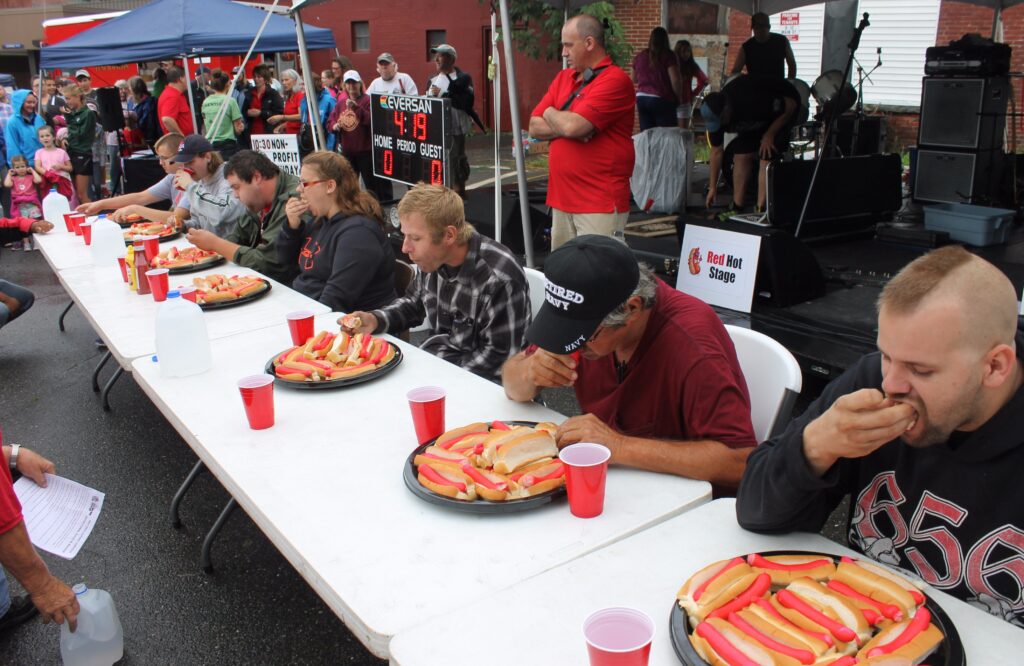 Why are they Red and called Snappers?
The links are handmade and quite literally snap when you take a bite into them because they're sealed the old-fashioned way, using lamb casing that's naturally packed with collagen rather than the artificial casing that most modern purveyors use.
When I asked Smith about the origin of the color, he brushed it off as simply "a marketing tactic" from the company to stand out on the shelves of regional groceries like Hannaford and Shaw's.
"I wish I could hang my hat on something a little higher than that, but it really was just a marketing technique that became synonymous with this region," Smith said.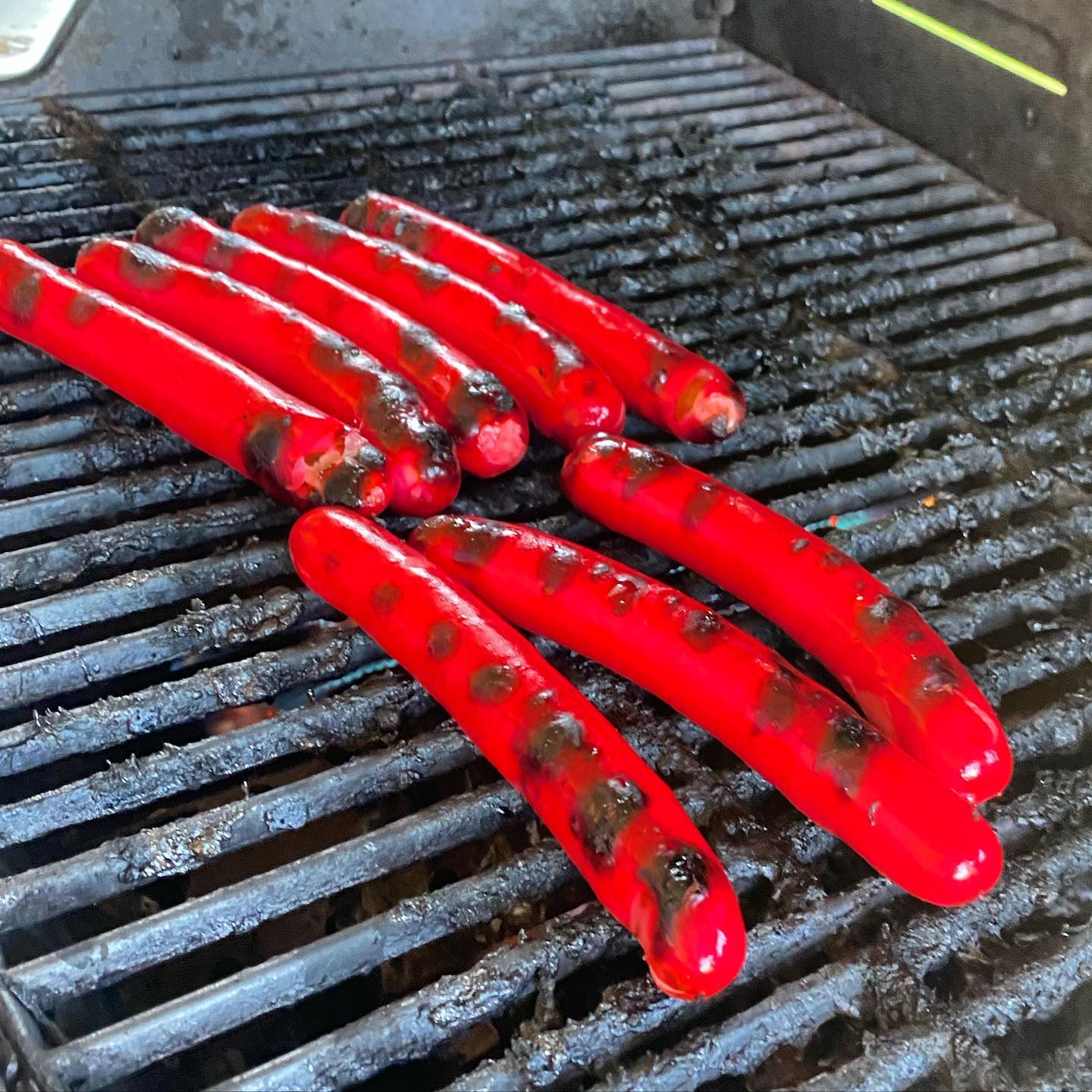 Where to buy Red Hot Dogs?
Locals can still find Red Hot Dogs at most convenient stores inside the steamer box with New England Split-top Rolls, mom and pop shops and some bigger chain grocery stores like Hannaford or Shaw's Supermarket in the meat department.
If you moved away and get a strong desire daily to visit Maine but don't have it on your budget this year to travel to the Pine Tree State – that's where Box of Maine comes in. Box of Maine not only offers custom gift boxes but they also package up other famous Maine foods like our all-time favorite Maine Red Hot Cookout Box.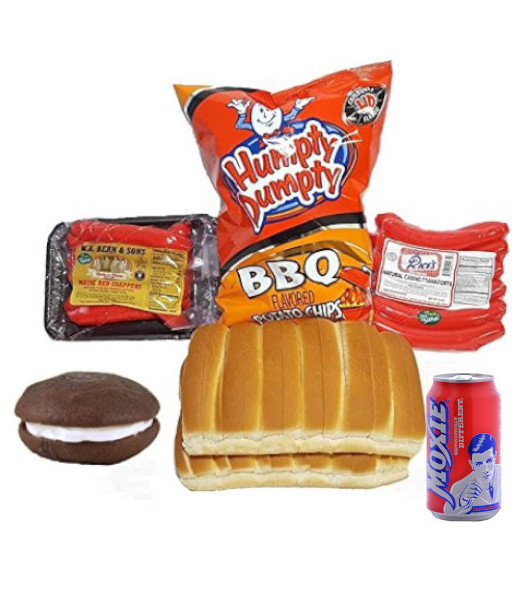 Box of Maine partnered with W.A Bean & Sons in 2017 to include the last Maine-made brand of Red Snappers to be made. We think they still taste amazing even after 100 years!
What about you? Comment below on your favorite way to eat a Maine Red Hot Dog.