Blog

Portland, Maine Neighborhoods Guide 2023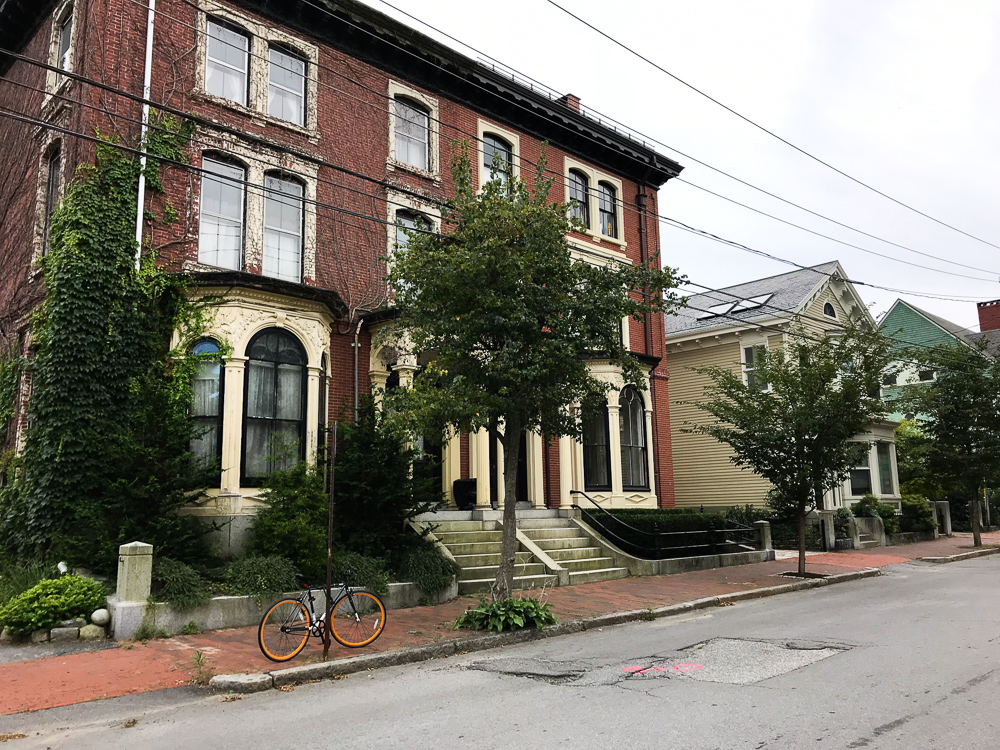 Well, this is a bit of a subjective question, but I've decided to document some areas and give you a better understanding of the majority of the neighborhoods in Portland. I literally drove around on my moped taking photos and documenting things for this guide. I hope you enjoy it.
We're going to break the neighborhoods up into two sections. On-peninsula and off-peninsula. Where is the peninsula? Check this out below: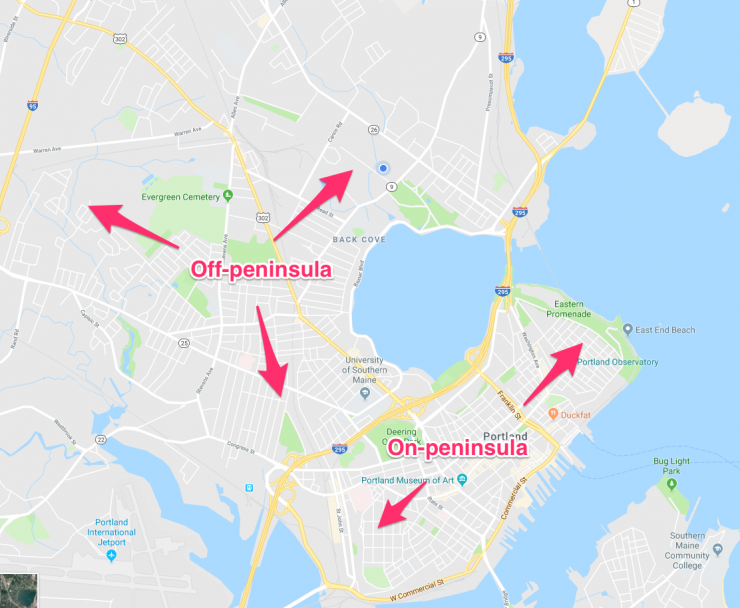 A few ground rules:
Living on the peninsula is generally more expensive than living off the peninsula
There are more people in a smaller area on the peninsula (that's where the Old Port is)
Tons of stuff to do (in a small footprint) on the peninsula.
On the peninsula, there are a lot more tourists.
On-Peninsula
Like I mentioned before, if you're looking to live in the most desirable part of Portland, the peninsula is probably where you should start.
Munjoy Hill/East-End
Arguably the most desirable neighborhood in the Portland area (at least for "urban" dwellers), Munjoy Hill/East-End has seen quite a bit of change over the last decade. My family who used to live in Portland decades ago said Munjoy Hill was super sketchy. Not so much anymore, it's a yuppie paradise. On the East End, you'll have ridiculous, elevated views of the ocean along with grassy hills, perfect for sitting and reading a book or hanging out with friends. It's the best part of the hill.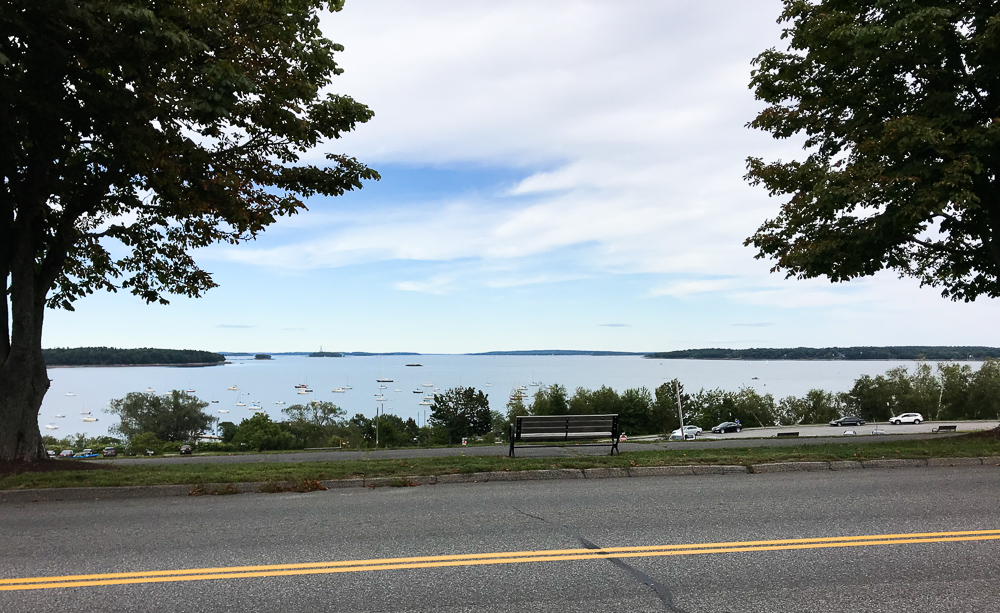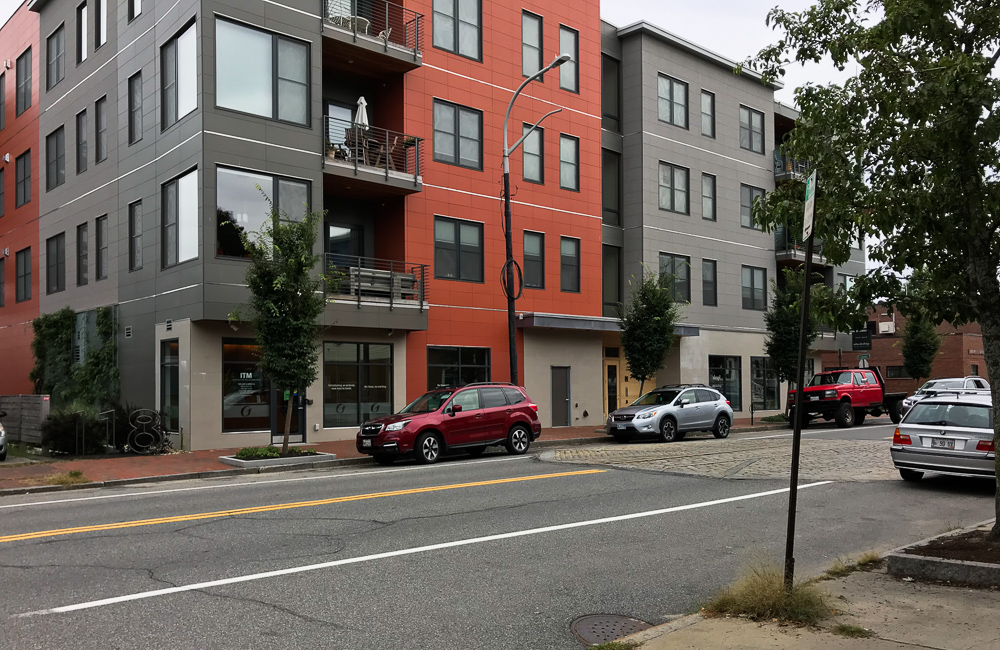 In this area, you won't see a ton of old homes with character. Instead, you will find newer, trendier homes. For example, here's a photo of an older home right next to new construction.
If you're looking for coffee/food options on the hill, Hilltop coffee is your best bet. If you want a bite to eat, you only have a few options on the hill itself (Blue Spoon, Lolita, the Front Room). If you walk down to Washington Ave, there's a ton of options (a few places below):
If you want to walk down to the Old Port, it's only a mile away (a 15-minute walk or so). If you like driving, you may have trouble (depending on area) finding parking on the side streets. Overall, Munjoy Hill is an awesome spot worth checking out.
East Bayside
East Bayside is west of all the food options on Washington Ave. If walking down from Washington Ave, you'll trek down a hill to find a mixture of industrial buildings with single-family/multi-family homes.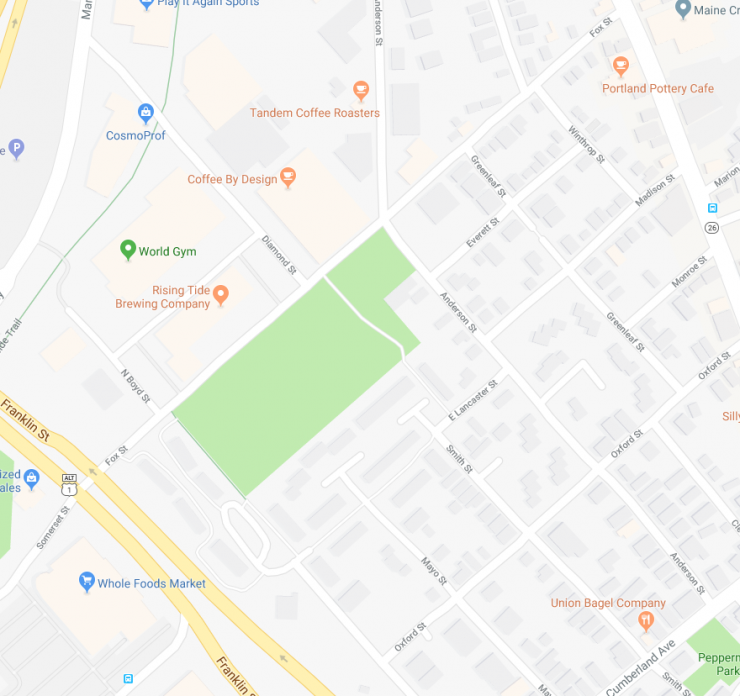 The draw to this area for most people is the beer – there's a ton of spots here (a few restaurants too). Here are a few options below: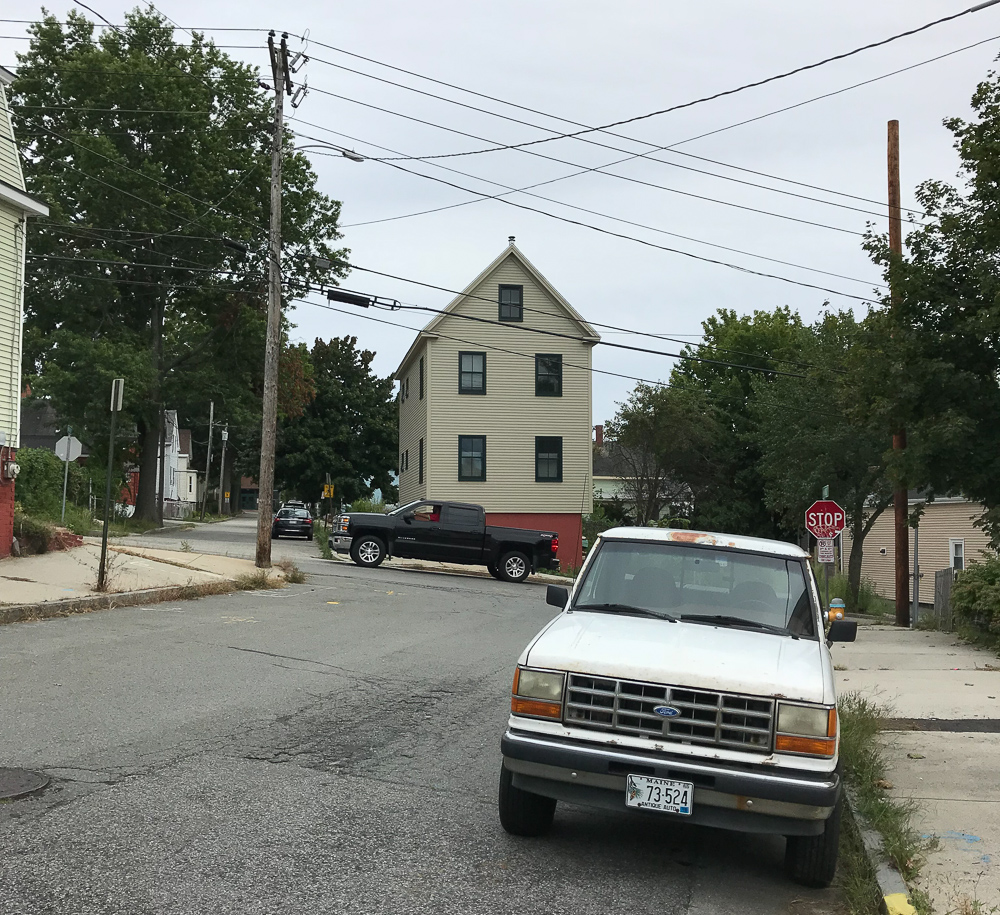 West Bayside
On the other side of Franklin street (this is a busy artery into the city btw), you'll find West Bayside. Straight up, this is one of the sketchiest parts of Portland (a recent article outlines the current reality). Here you will find Trader Joes, Whole Foods, other random chain stores, and a ton of industrial space. I expect this area will develop significantly over the next ten years or so.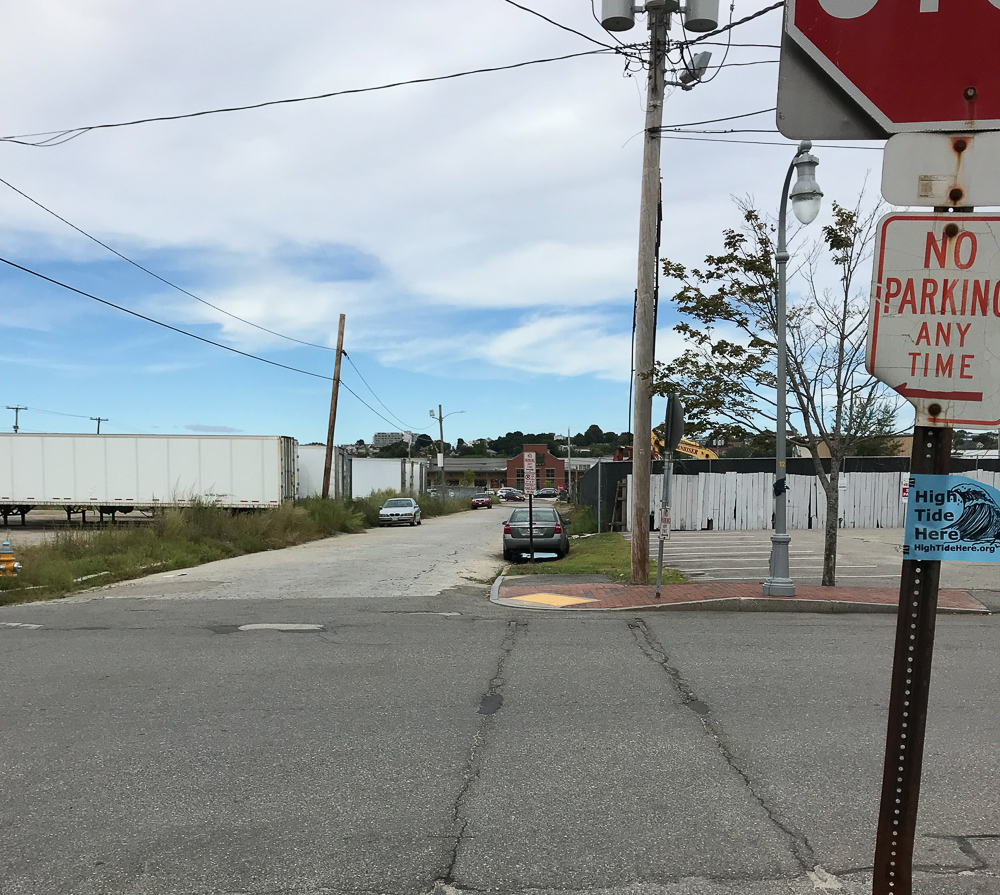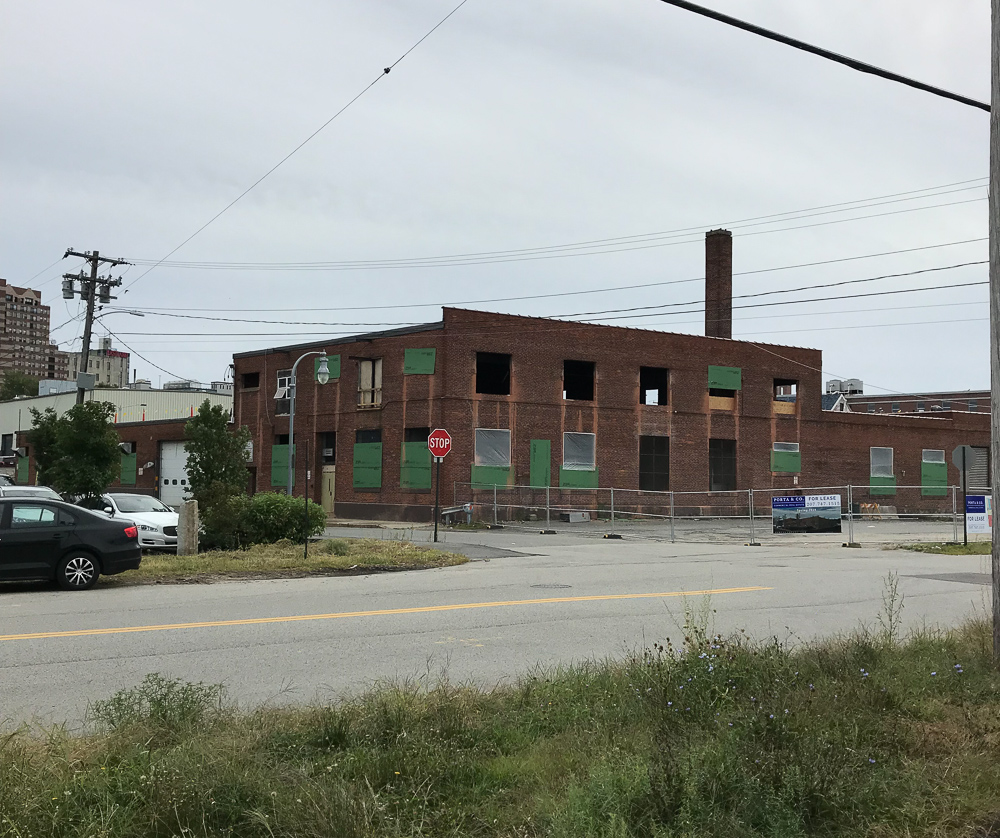 The photo above is a coworking/office space going in called The Public Works.
Parkside
This is another area where there's not a lot to write home about.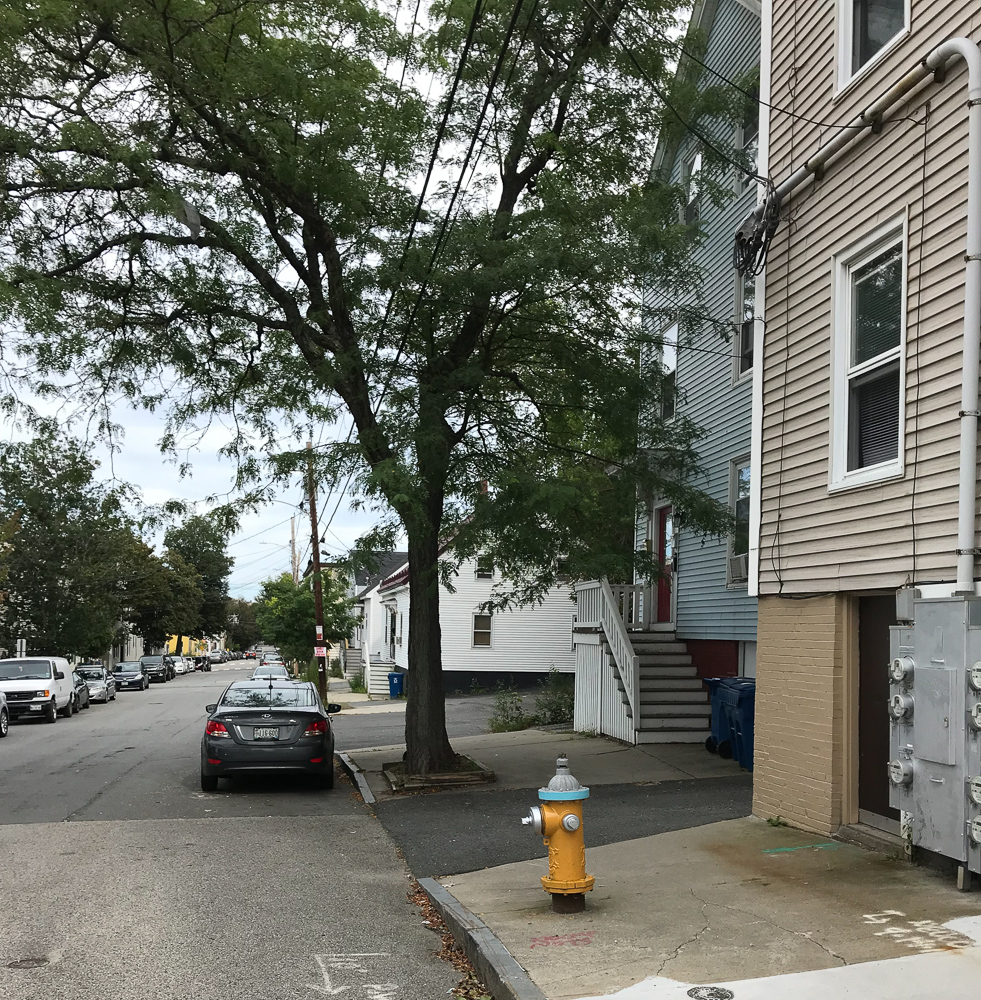 Holy Donut (amazing potato donuts) is on Park Ave. On Grant/Sherman street you'll find a mixture of single-family + multi-family homes.
If you are looking to live on the peninsula for cheap, I think you'll find some options here.
West End
Besides the Old Port, The West End is one of the most charming places in Portland. The architecture is amazing.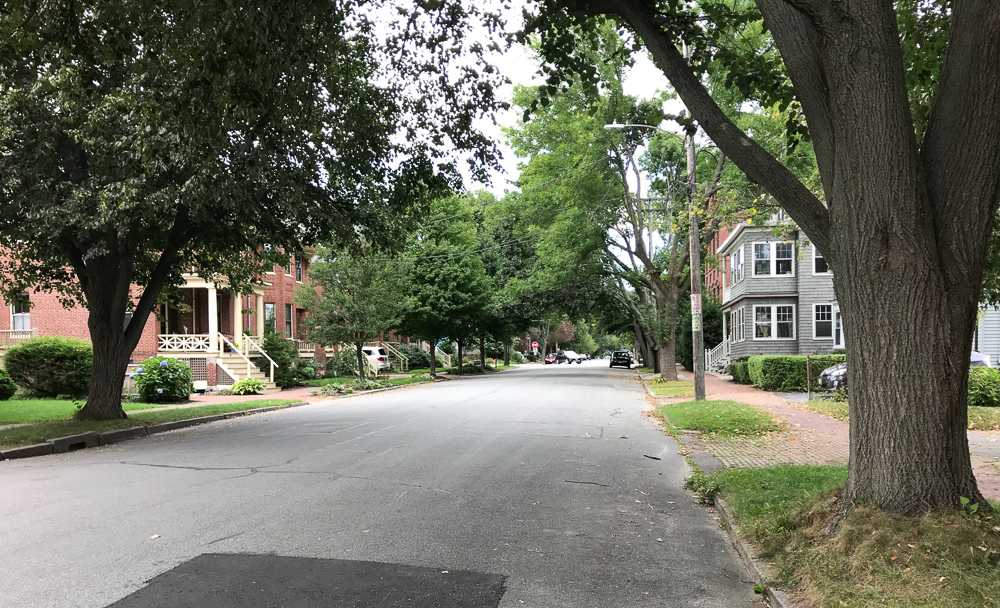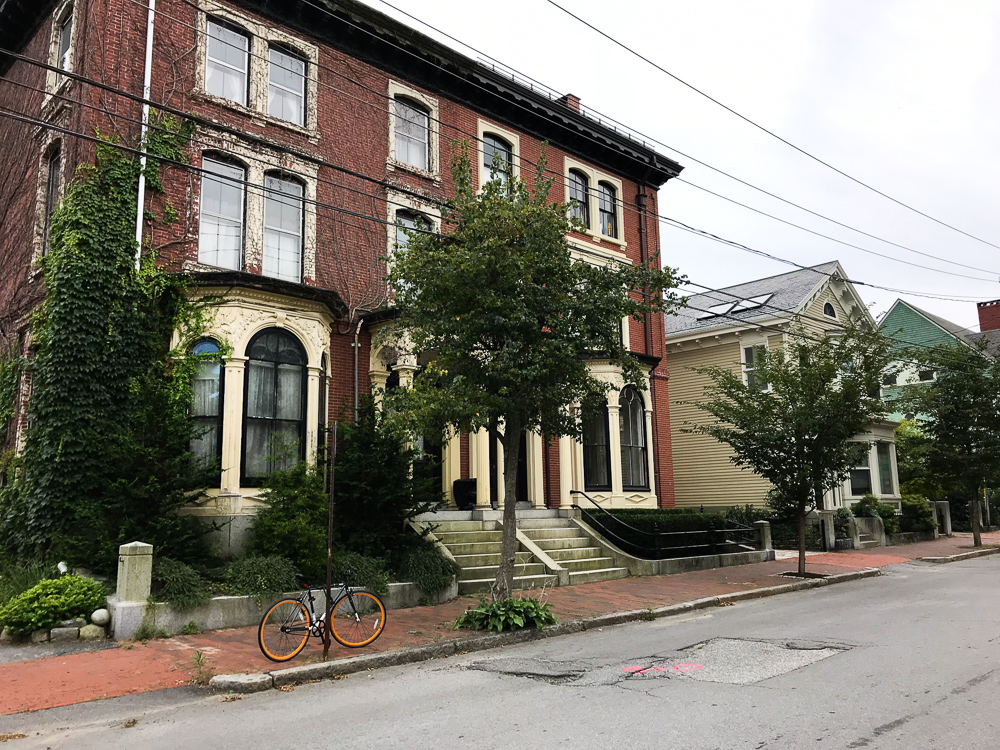 Parking can be quite tricky on the West End. If you like to walk, there's a ton of options close by, including:
Plenty of restaurants on Congress street near Longfellow square (Boda, Hot Suppa, Local 188, tons more)
Tons of retail/coffee shops (Tandem, CBD, Speckled Ax, etc)
Further into the West End, there's Little Giant (cocktail bar), Ruski's (great dive bar) and places like Ohno Cafe.
Off-Peninsula
The most important thing you need to know about living off the peninsula is that the "quality" of the area (and homes) tends to happen off the main roads. If you're looking for a nice house, don't expect it to happen on the main roads. You are much more likely to find something a few streets away.
What are the busy roads?
Stevens Ave
Brighton Ave
Washington Ave
Warren Ave
Allen Ave
Ocean Ave (I live a couple streets off this and it's super quiet)
Congress Street
If you're looking on Zillow and you see "Ave", it's possible there's a decent amount of traffic on these roads (compared to the other streets). If you move a street or two off, expect the traffic to be significantly less.
Ok, now that that's done, let's get into the specific neighborhoods. Most people who live in Portland won't be able to tell you the various neighborhoods mentioned. My theory is that it's because there's a lot of similarities between the areas.
Rosemont
On Google maps, Rosemont is a collection of neighborhoods off Brighton/Stevens Avenue. Most of the streets are quiet, consisting of single-family homes, with small/medium sized front and backyards. I took a few photos on my moped trip (shown below). I enjoyed driving around here, several streets have the trees creating a cool "canopy".
Highlands
Highlands (I believe it's also known as Deering Highlands) is a neighborhood between Brighton Ave and Woodford street; it's right next door Rosemont and it has a very similar feel. The only difference I saw here was that the homes were a bit nicer (bigger, older, more character). The lot sizes are a little bit more compressed too.
I had never visited this area before and I really liked it. As you move further into Deering, on Woodford street there's a sandwich shop called Local Press. I haven't been here, so I can't say if the food is any good. But here's a photo of it (p.s. – the NAPA brick building on the left would make an amazing coffee shop).
Deering Center
Next up on the list is Deering center. Smack in the middle of Deering is the high school.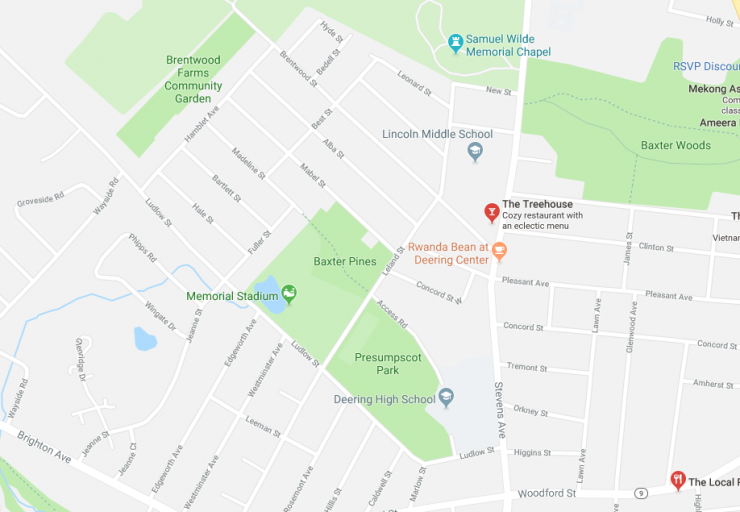 These neighborhoods all have a similar feel. There's a mixture of single-family homes (in my opinion, many of them are kind of boring).
BUT, there's good news here in Deering Center. If you like walking to restaurants or coffee shops, there's a few to pick from.
It wouldn't surprise me if more show spots open up in the future. To the north is a massive cemetery (and UNE's Portland Campus), and to the East, there's Baxter woods (off-leash dogs are allowed here).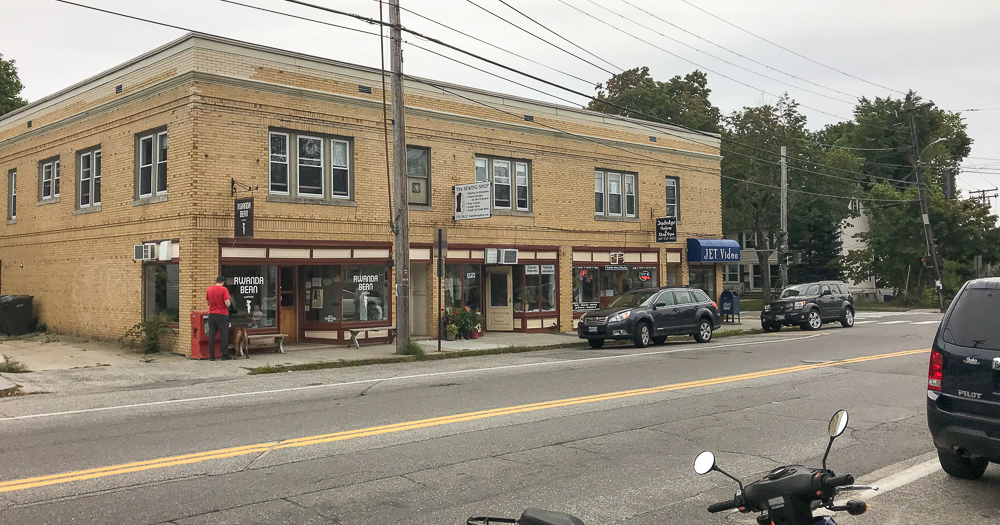 Woodfords Corner
Now, moving into Woodfords Corner. The Boston Globe recently wrote a piece on this area. I felt like it's a little bit overhyped in the article. Currently, it's a massive construction zone and Forest Ave is one of the busiest roads in Portland. With that being said, I can see this area continuing to grow in the future (partially due to the infrastructure upgrades they are making).
If you want to live in a quiet area, avoid Woodford's corner and Forest Ave. If you move a few streets off the busier roads, it gets quieter. There's also a train track that runs through the middle of it, I believe the Amtrak goes through here.
With all this out of the way, there are some cool spots here: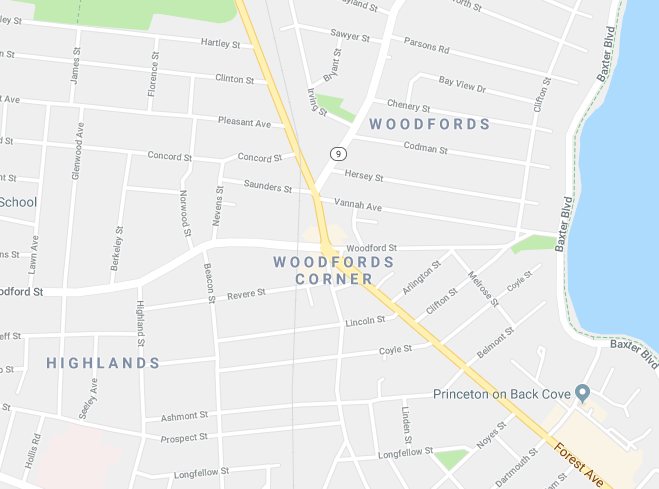 Back Cove
I live in this area, so I will try my best to be unbiased. The Back Cove neighborhood is in-between Ocean Avenue and Baxter Boulevard. If you drive around Back Cove, you will see a 3+ mile walking trail near the water that's amazing.
Many of the side streets in the Back Cove are dead-end, but they have an elevated view of the cove.
To the North, there's Payson Park, one of the largest in Portland.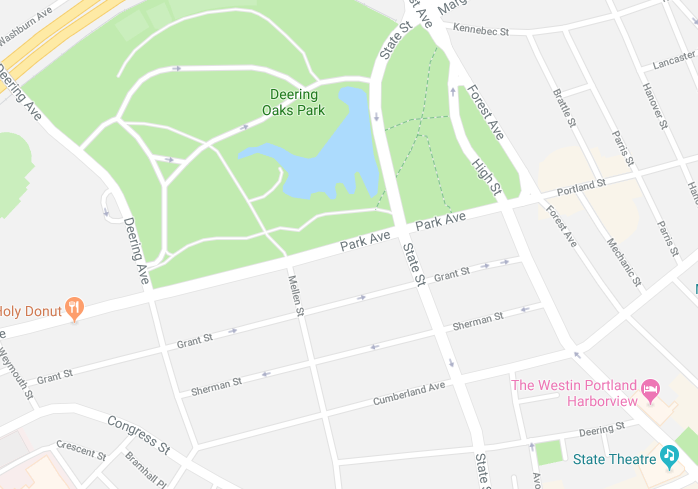 My only issue with this area (as a resident), is that there's not much to walk to. Tipo is one of the only restaurants in the area, but there's a new spot (Monte Fine Foods) going in off Washington Ave near Payson Park next year.
In conclusion
I lived in Boston (Somerville) for a few years, and I like Portland so much more. It's a small, walkable city, with an absurd amount of places to hang out. More space, less traffic = more fun.