Blog

Box of Maine 2022 Wrap-Up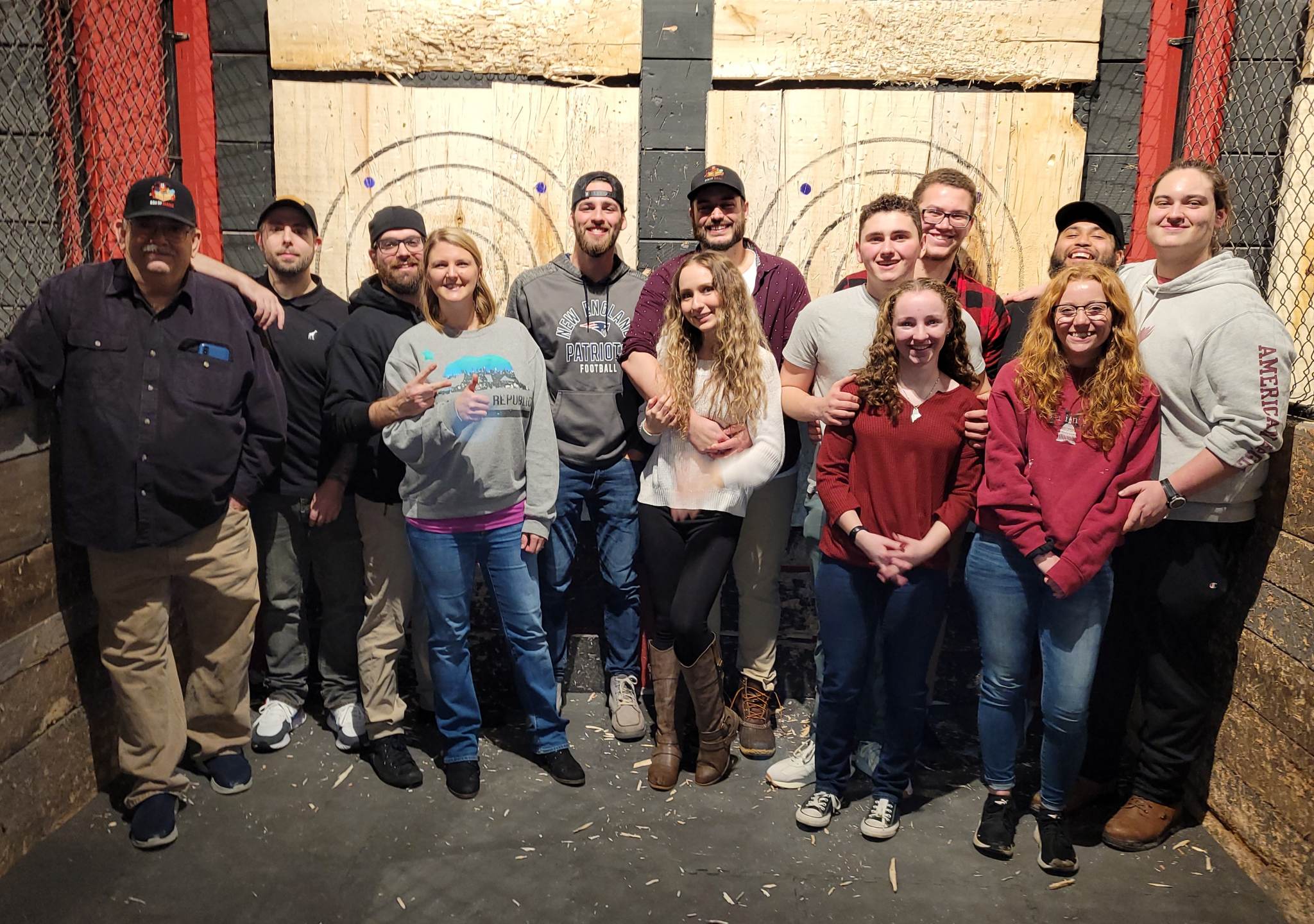 Hello, friends and Box of Maine family! We are so happy that you chose to spend some time with us and read about our 2022 wrap-up blog. As a company, we have grown leaps and bounds over the year and we did it with your help and support. Thankful is a word that is pretty prevalent in our vocabulary these days.
Think of this blog as a thank-you and a shout out to all of you who helped make this our best year yet!
One Big Move!
In April, we moved our entire operation from Old Town to Brewer. As noted in our blog post at the time, we tripled our warehouse space, added a special retail location for those who prefer in-person shopping, and built up our production space by a big margin. No more bumping shoulders over here!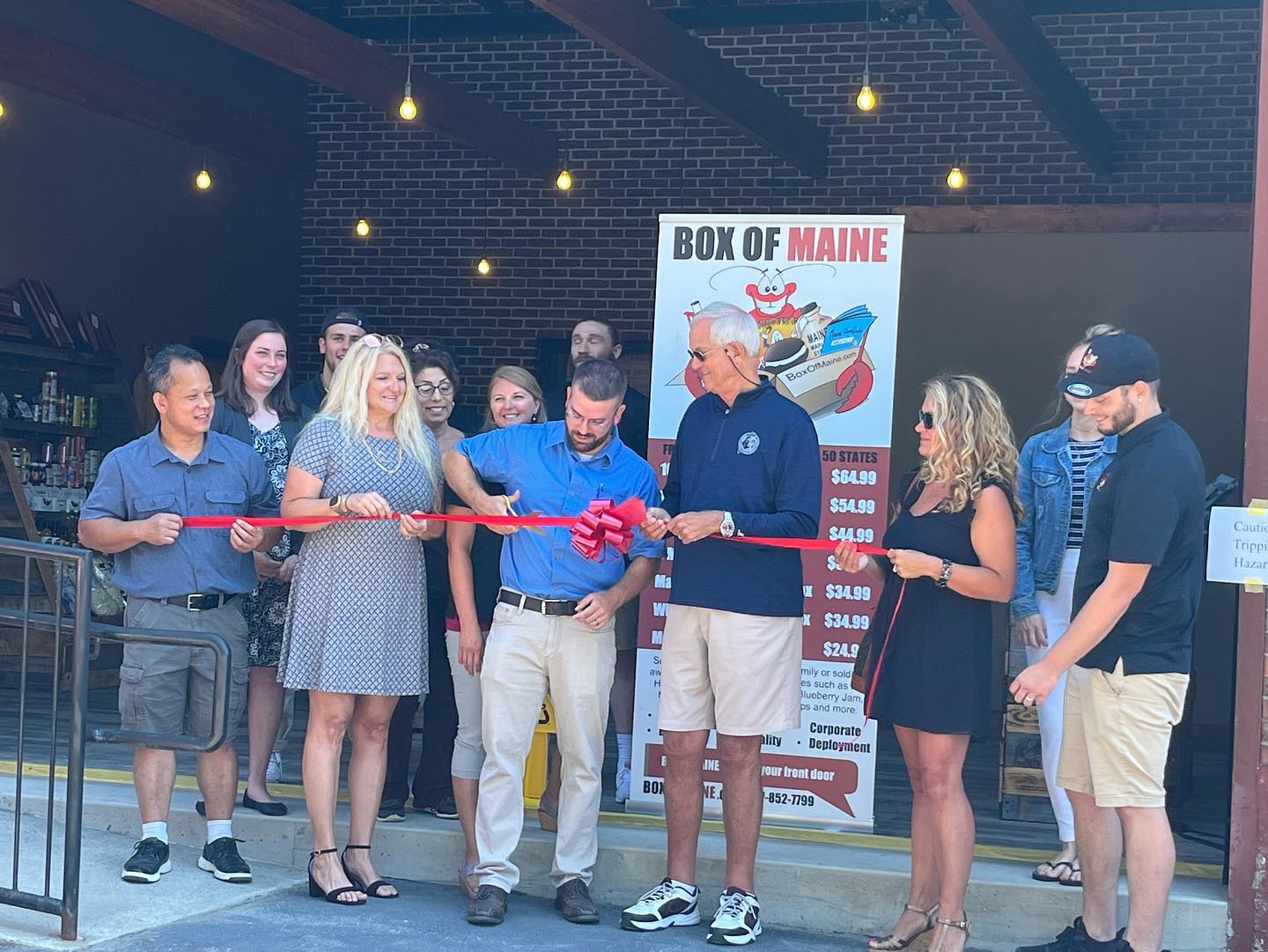 Our introduction to the city of Brewer's commercial family was a great one. We teamed up with city members and held a grand opening event. It doubled as a fundraising event for the Durgin Center, a local non-profit. The day was filled with lots of fun and an overwhelming excitement for what was next.
State-Wide Recognition
This big move definitely propelled Box of Maine into a pretty cool spotlight. In October, Dan accepted the Chalmers Insurance Group Customer Service award at the 2022 Institute For Family Owned Business's award ceremony. It is a huge honor to be invited to a ceremony where so many influential Maine-based businesses were represented.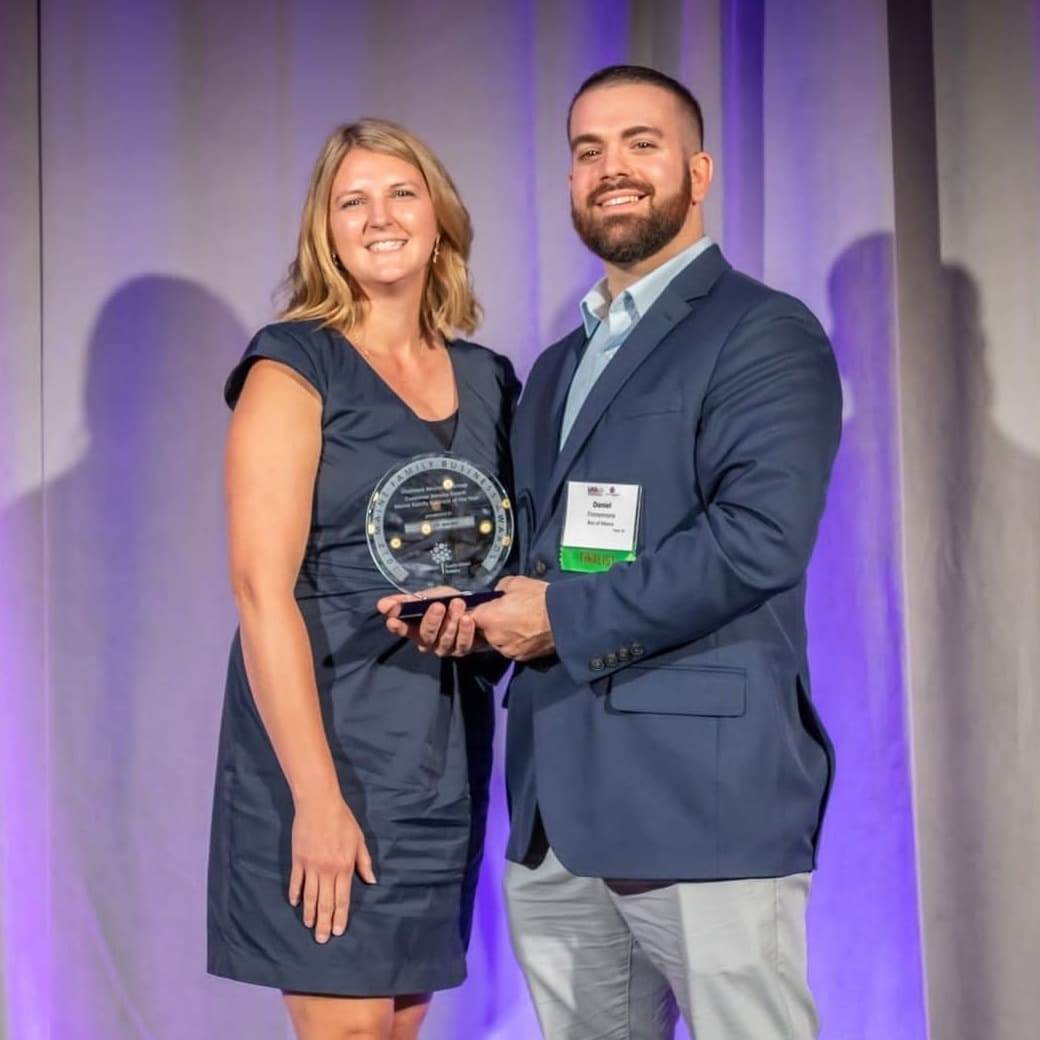 In the state, MaineBiz is a magazine dedicated to promoting Maine businesses. To be recognized by such a popular magazine is definitely a milestone for a Maine business. Every year, editors scour the state to pick 40 men and women under 40 years of age who are making waves in their respective industries.  Dan made it on that list and attended a dinner that highlighted the work of all 40 men and women from across the state.
Our Production Wrap-Up
This year, our warehouse was not the only thing to experience growth! After printing off the statistics for this year, we were stoked to see some pretty impressive data points. We sent out just under 25,000 packages all across the United States, and also world-wide.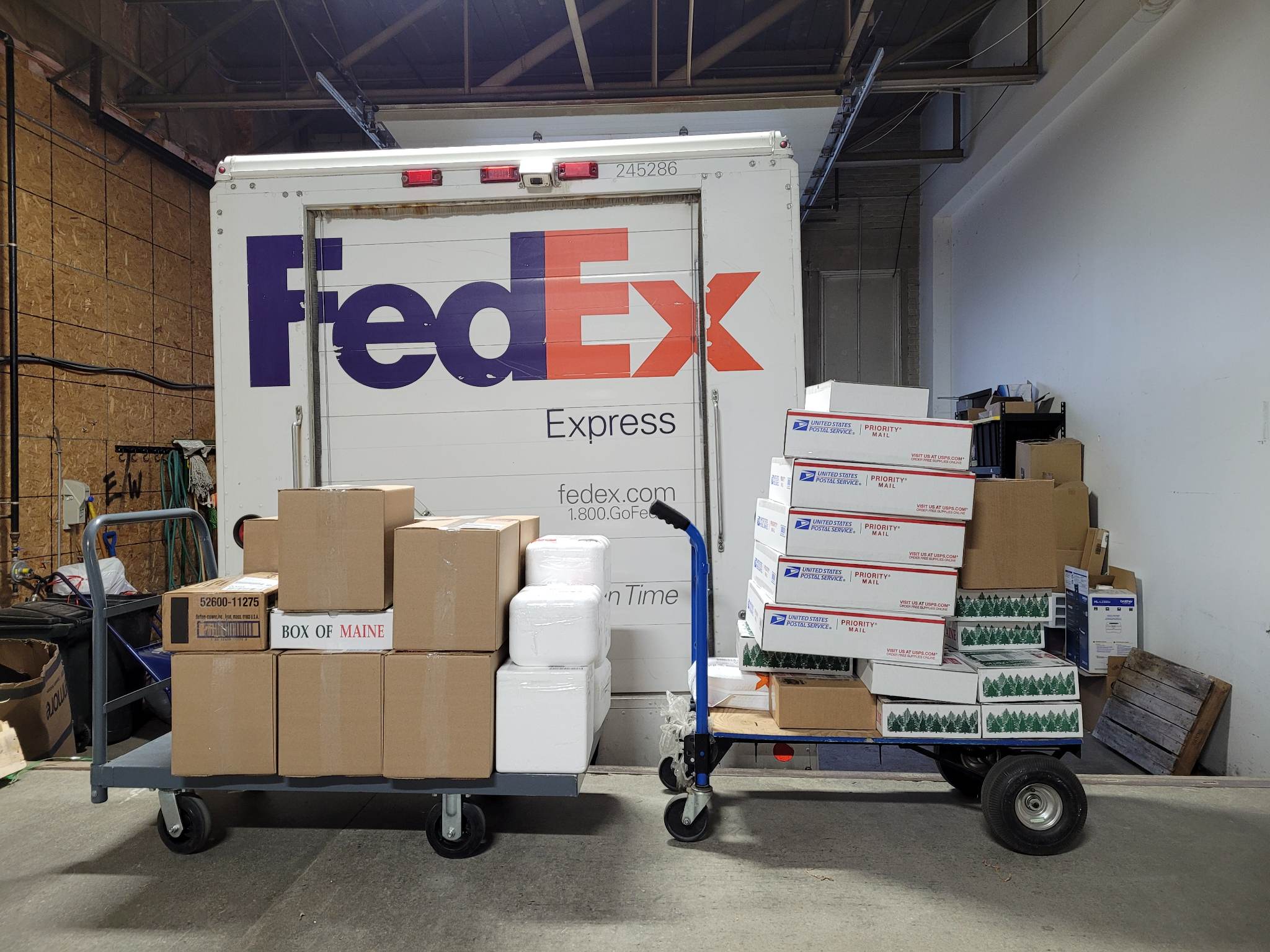 The top five states we shipped to were Florida, California, New York, Maine, and Massachusetts. As far as countries go, we shipped to Canada, Germany, the UK, Poland, Australia, Italy, and Japan. Our top five most popular items were the 10-item box, the custom box, the 7-item box, the whoopie pie box, and our breakfast box. Out of all the shipments, we shipped over 7,000 of them within the past 30 days. Over the holidays, we had up to nine people working the production line to get your boxes out.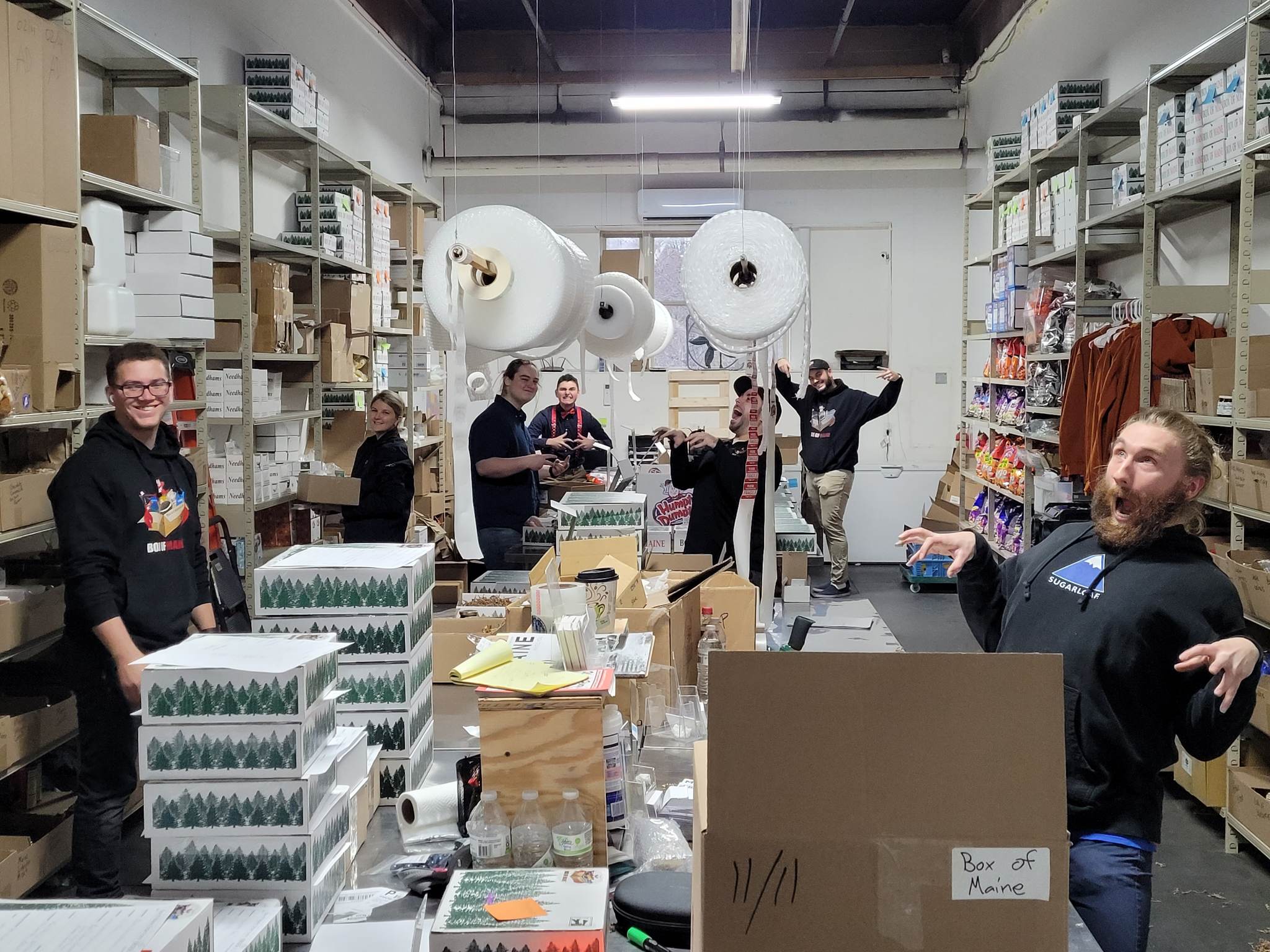 The biggest day of shipping orders was 550 packages. On Black Friday, we had 30 people come into the store to support local business. Throughout the year, we've added over 100 new Maine-made products to our lineup. Although we faced plenty of challenges, we worked hard to to keep prices low despite inflation and a 15-25% increase in operation costs.
With that wrap-up, we are tired! The holidays have provided our staff with some well-deserved rest and relaxation with their families.
Giving Back This Year
Box of Maine has often supported local non-profits in whatever way we can. We recognize how blessed we are and what God is doing to bless the company; giving back only makes sense. Our grand-opening event doubled as a fundraiser for a Brewer-based non-profit called the Eastern Area Agency on Aging's Durgin Center.
As some of you remember, we teamed up with a local woodworker and created a special dog-tag purchasing event that benefited the Maine Veteran's Project. 300 dog-tags were purchased in under a month and 100% of the proceeds went to the fund for heating fuel, and vehicle assistance for local veterans.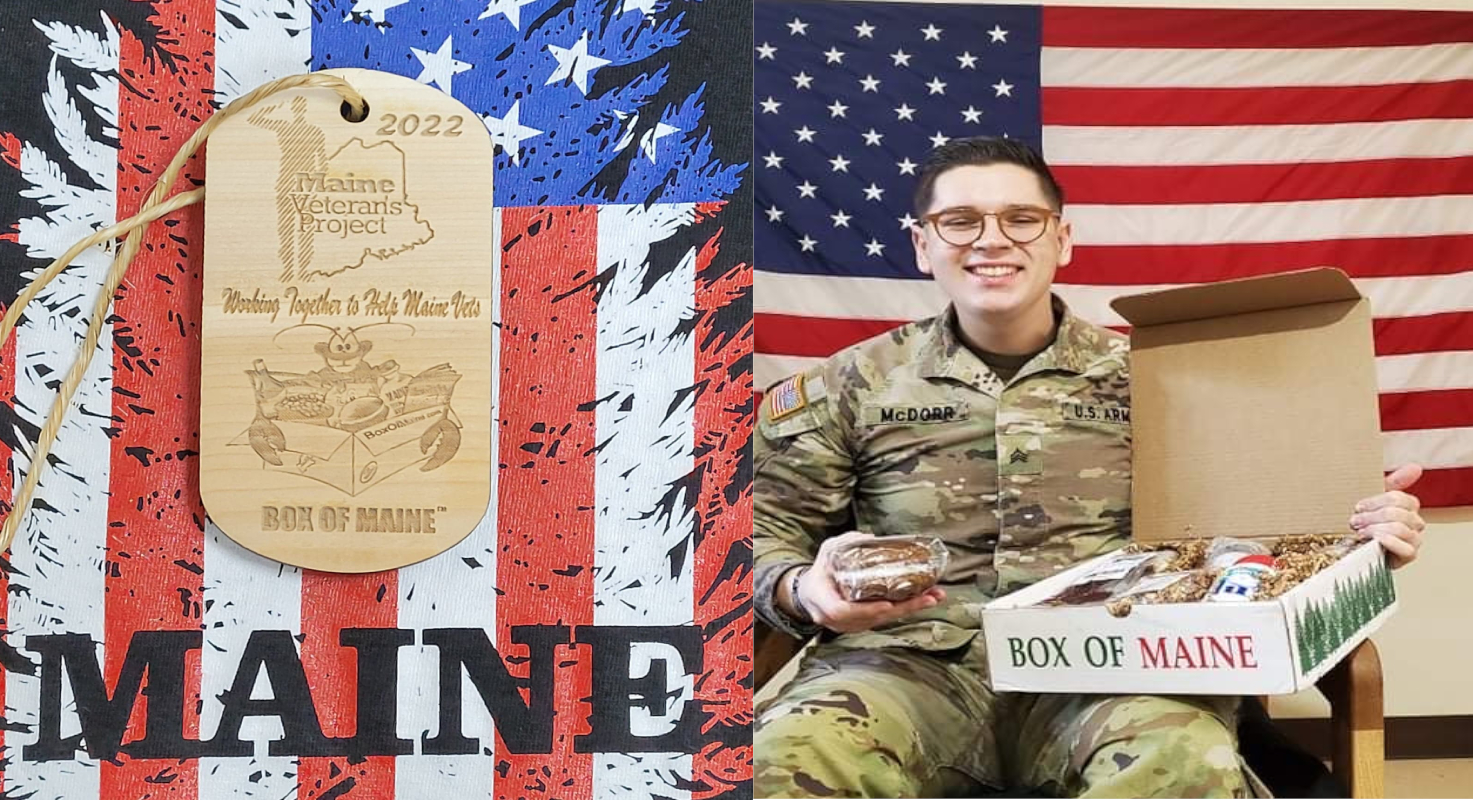 Our new addition, Sponsor a Maine Soldier Box, was incredibly successful. We shipped hundreds of boxes to active-duty members from all branches of the military.
Statistics are fun and all, but we are most proud of this portion of our yearly wrap-up! We are abundantly blessed.
What's Next?
This year has been a big one for growth, streamlining production in our new space, and giving back. While no one knows the exact future, we are hopeful we can continue our growth and expand our presence in Southern Maine. We would love to support our local fisheries and incorporate fresh seafood in some of our boxes. Maybe, somewhere down the line, a Box of New England will be added. Our area of the United States is so special – we have to share with others to enjoy!
Thank You!
We could never envision where we would be a year ago. All of our best efforts would go unnoticed if it were not for our loyal customers. This year, we had 13,678 new customers that joined the Box of Maine family. 4,398 of you amazing people were returning customers! Those numbers are so incredible to see at the end of this year's wrap-up.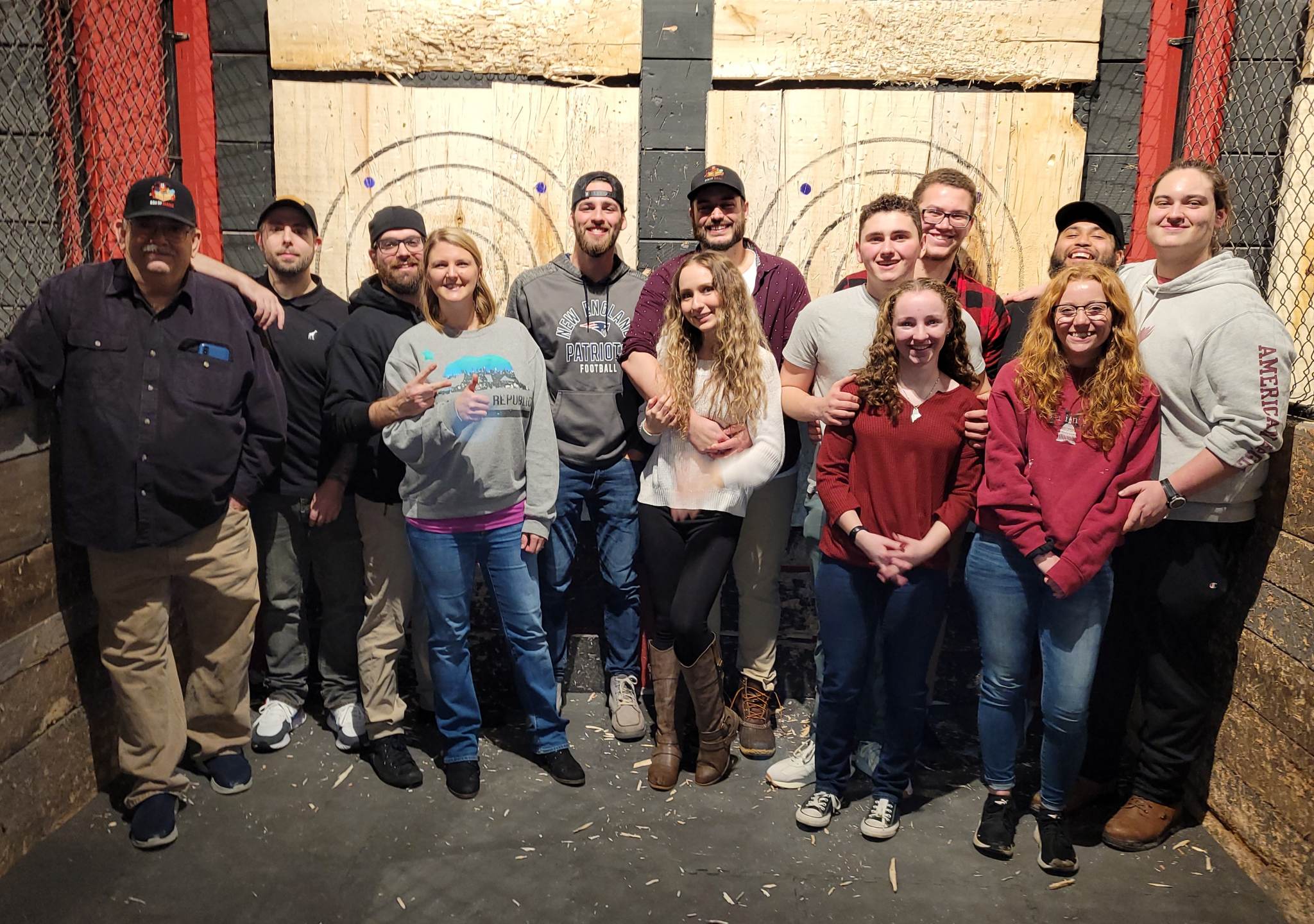 We could not do any of this without you. Our staff is currently taking a much-needed break and will be back to serve you all in the beginning of the new year!
We'll see you all in 2023 and are so excited for another year of growth, dreams realized, and challenges to overcome.