Blog

Ten Maine Foods The Rest Of The Country Has Never Heard Of (2023 Edition)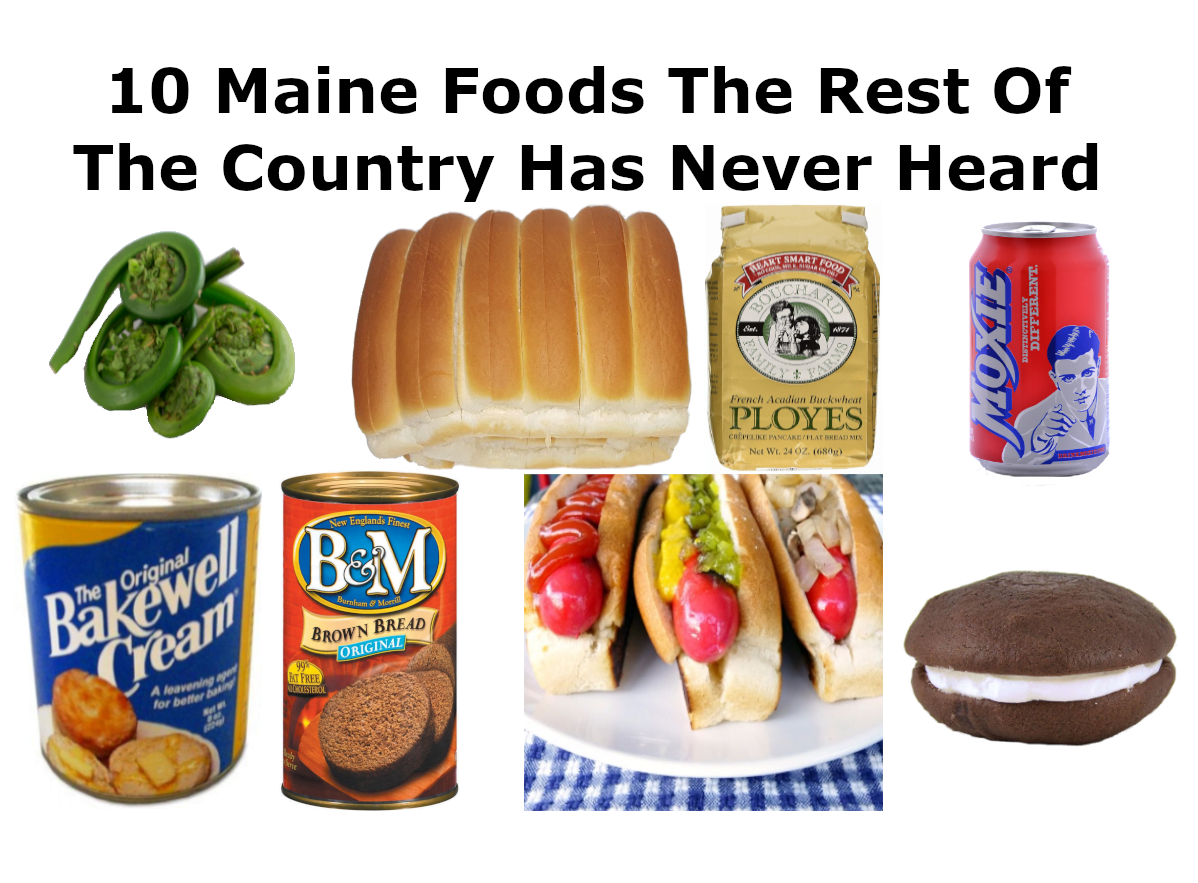 1. Ployes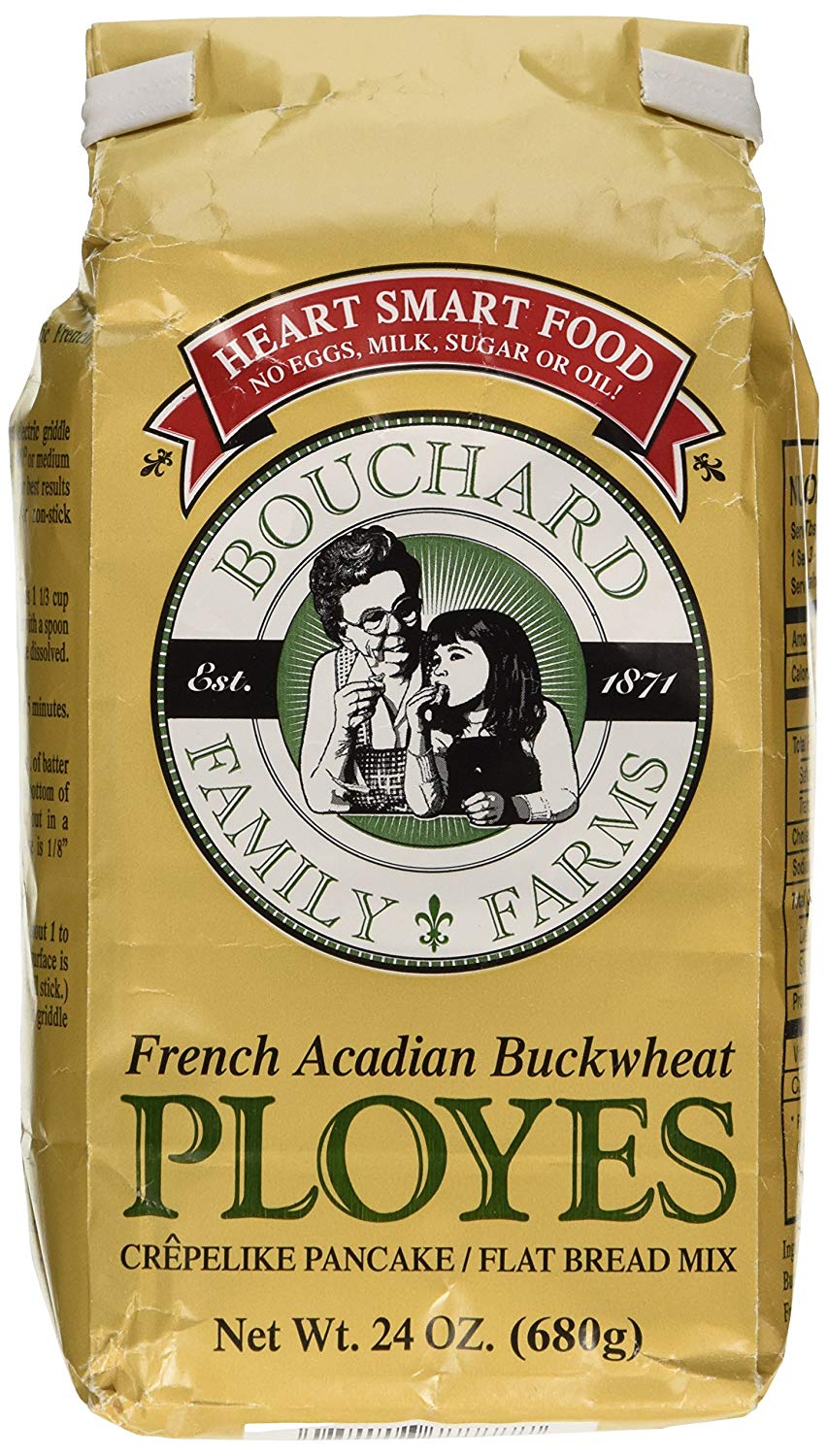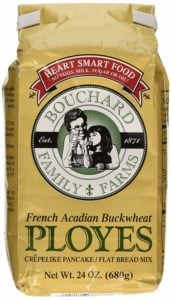 "A recipe based on the one created by the French Acadian exiles who settled in Northern Maine, Ployes are as elegant as a fine crepe, as hearty as a breakfast pancake and as versatile as any bread. Ployes are creating their own identity. From appetizers to main course to desserts and snacks, they keep finding new ways to make meals interesting."
2. Fiddleheads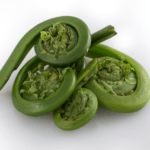 Fiddlehead harvesting is a Maine tradition that has its roots in Native American times. Many Mainers can recall the time-honored family tradition of fiddleheadin' with their parents and grandparents, and it has become a cherished springtime ritual.  Fiddlehead greens are the furled fronds of a young fern, harvested for use as a vegetable. They mainly grow near rivers and are typically harvested by hand. Harvest season only lasts a couple of weeks in the spring and you will see them being sold along the busy roadsides in Maine. We shipped over 150lbs this year and plan on shipping again for 2020.
3. Needhams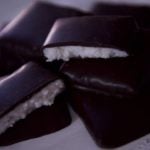 Also know as the "Maine Potato Candy" Needhams are a Maine tradition dating back to the 19th century and consist of a delicious gourmet chocolate blend, potato and coconut. If you know someone that would thoroughly enjoy an old-fashioned Needham Candy Bar or if you just want them for yourself, you won't be disappointed. The Maine Needham Company supplies Box of Maine with the Maine classics. Needhams are included in the Box of Maine as well as a Box of 6 and Box of 20. Read more …
4. Whoopie Pies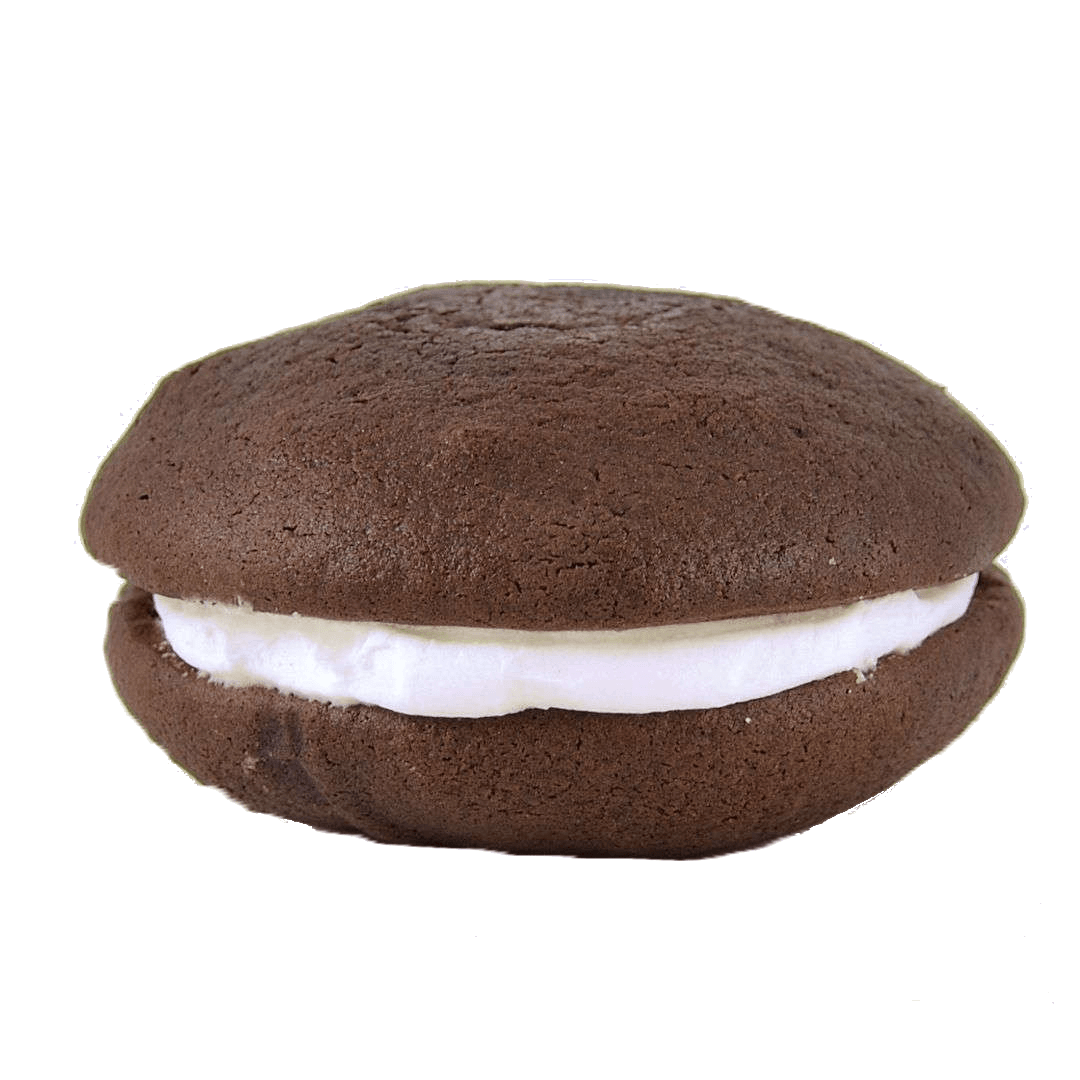 It is widely accepted that the Whoopie pie dates back to Labadie's Bakery in Lewiston, Maine, which began making these treats in 1925, and that continue to make them today. This is where many are divided, and the controversy starts. The Amish claim to have conceived the Whoopie pie, in Lancaster county in Western Pennsylvania. This population asserts that German ancestors brought the Whoopie pie to many Northeast regions, including the bakeries and shops in Massachusetts. While New England natives tend to be divided on the actual birthplace of the iconic Whoopie pie, Maine has labeled it as the State's Dessert and can be found in nearly every grocery and convenience store in the state. We stock 4 flavors from classic chocolate, maple, peanut butter and the seasonal favorite, pumpkin.  Order classic Maine whoopie pies.
5. Red Snapper Hot Dogs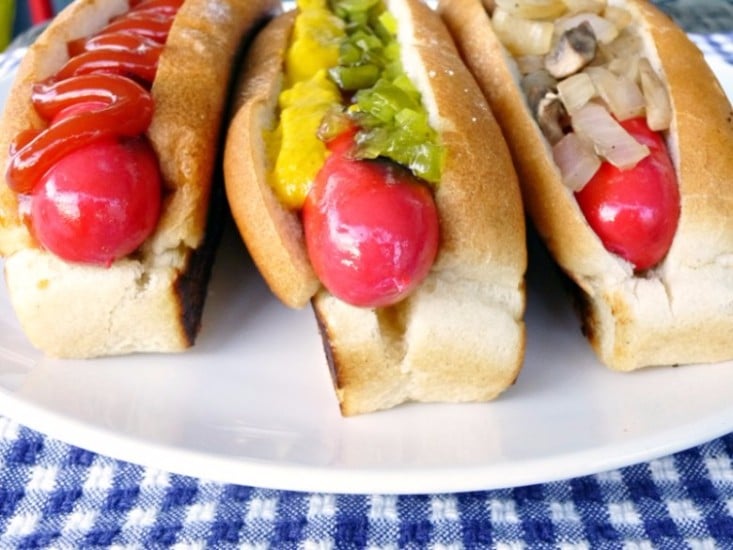 The most popular variety of hot dog in Maine is made with natural casing. You will find these hot dogs in convenience stores and fairs throughout the state. The casing is colored red, and one company refers to their red variety as red snappers – Bangor-based W.A. Bean & Sons is the foremost red snapper brand. They've been making hot dogs since 1918. You can order a "Maine BBQ Box" which includes red hot dogs, split-top hot dog rolls, Moxie Soda, B&M Beans and Whoopie Pies from Box of Maine.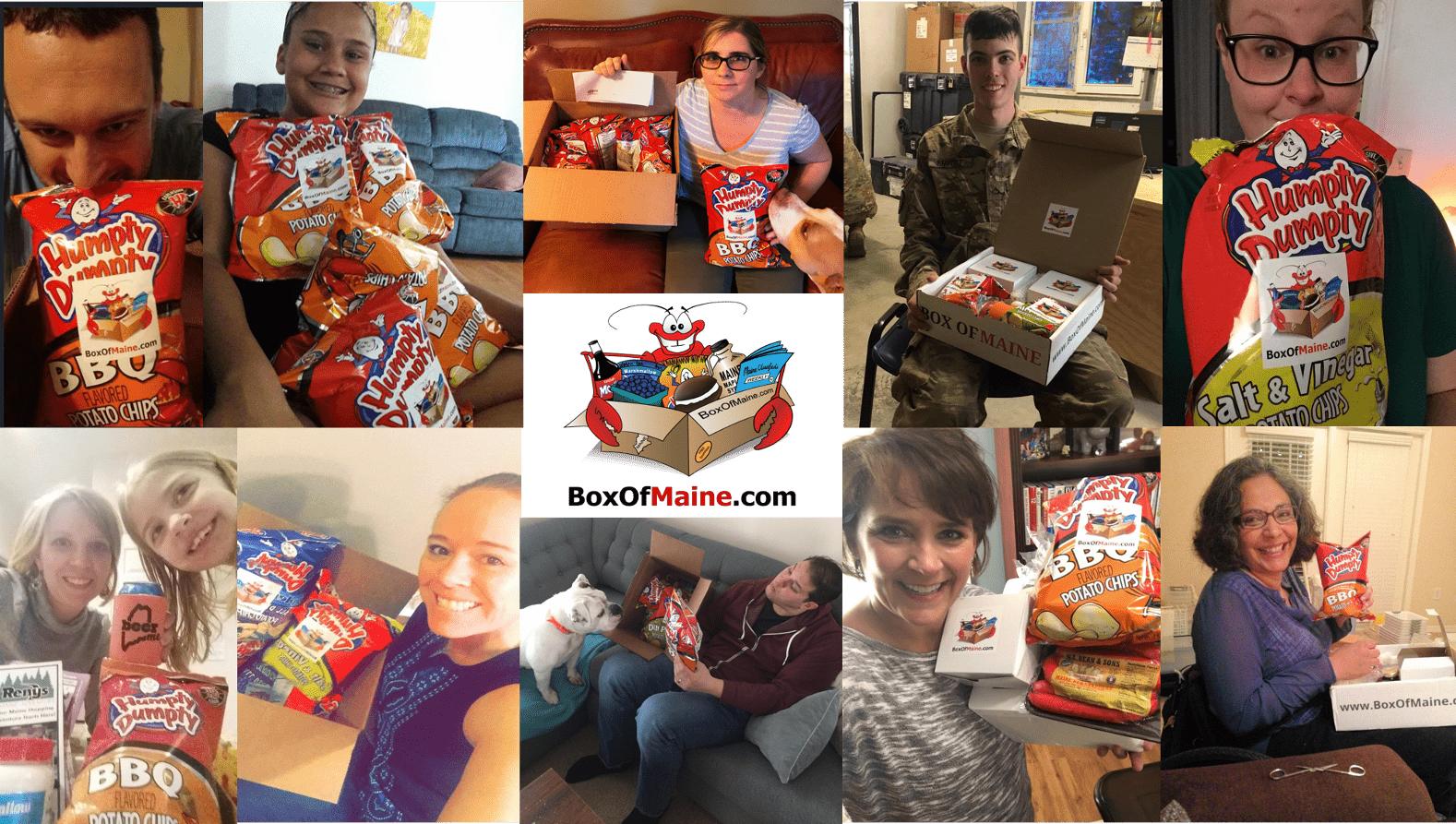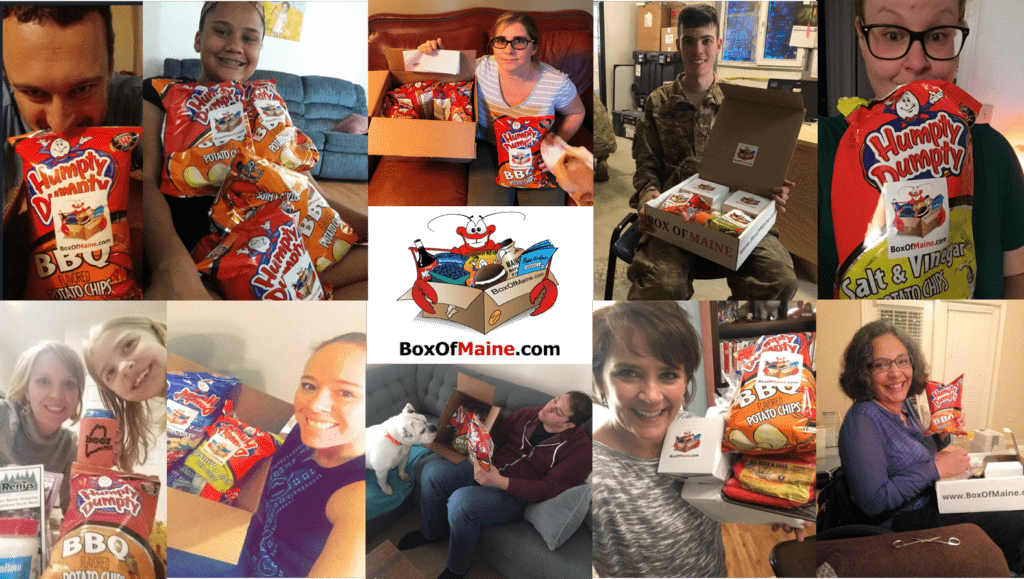 6. Bakewell Cream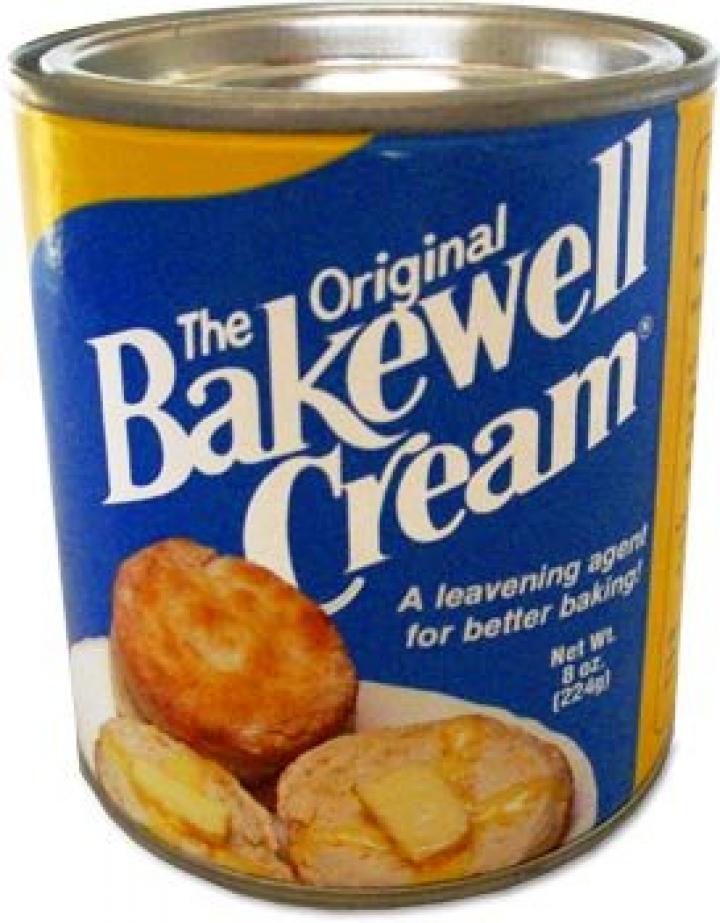 Bakewell Cream was invented during World War II, when cream of tartar and baking powder were in short supply. The product contains no dairy: The "cream" in its name refers to its use in traditional Maine cream biscuits. The results are superior, higher, lighter and tastier baked goods and you can find the Original Bakewell Cream in our list of Maine items.
7. Split-Top Frankfurter Rolls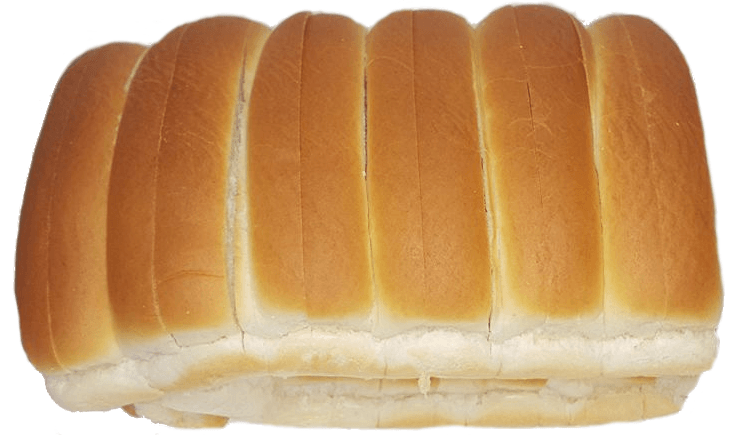 As mentioned previously, split-top hot dog rolls are a New England favorite. These light browned buns have a slit down the top with a flat bottom which allows the rolls to stand upright on their own. Often used for Maine's famous red hot dogs, you will also find these rolls at almost every restaurant selling lobster rolls in Maine. You can spread melted butter on the sides and either grill or pan fry as a common cooking method to add some extra flavor to whatever you decide to put inside!
8. Brown Bread in a can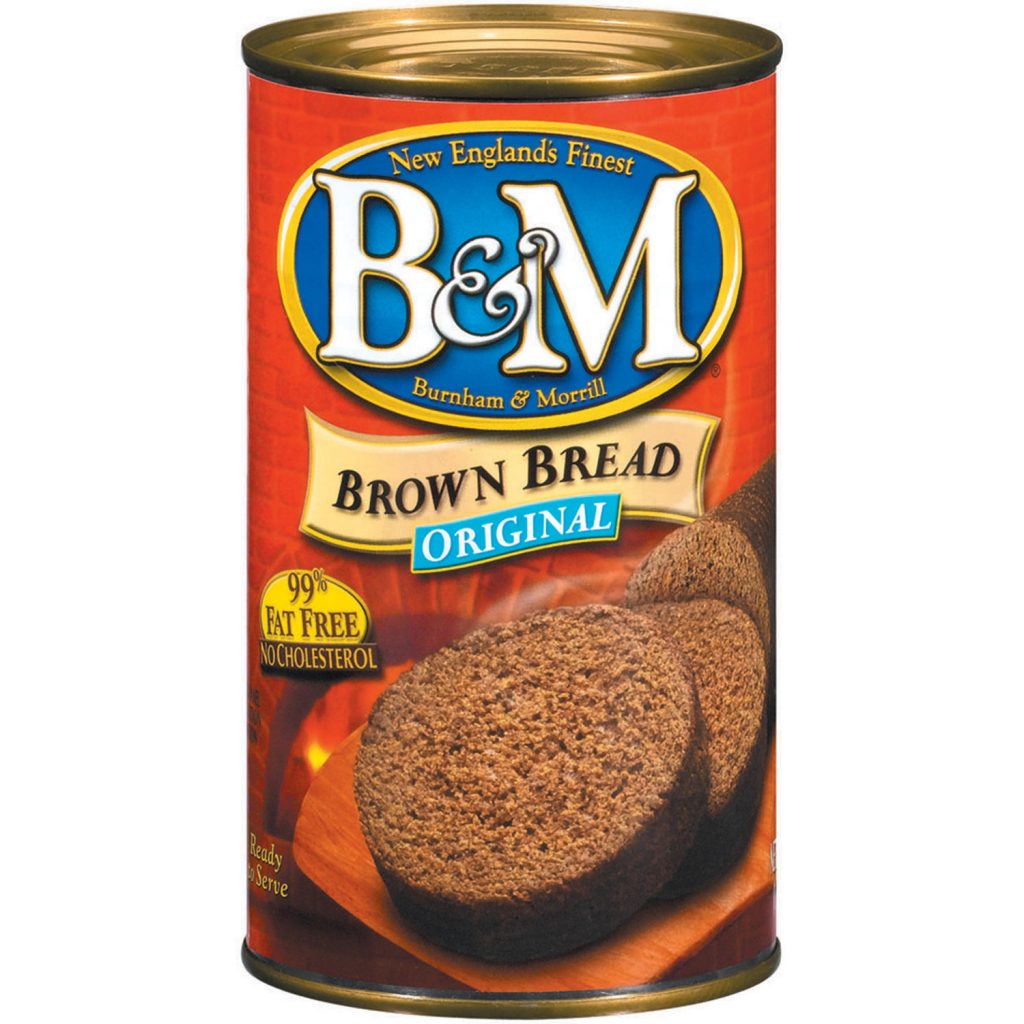 One of the most popular varieties of bread is made by B&M in Portland, Maine, and it's sold in a can. B&M Brown bread is as sweet and moist as cake and comes in a dense brown loaf out of an old bean can. You can slice it in thick discs and smear cream cheese or butter across each surface to enjoy with a meal. Pair with B&M Baked Beans for that great New England taste! Also available with raisins. You will be able to select it as an option this holiday season as a Maine favorite item in all of our custom gift boxes.
9. Moxie Soda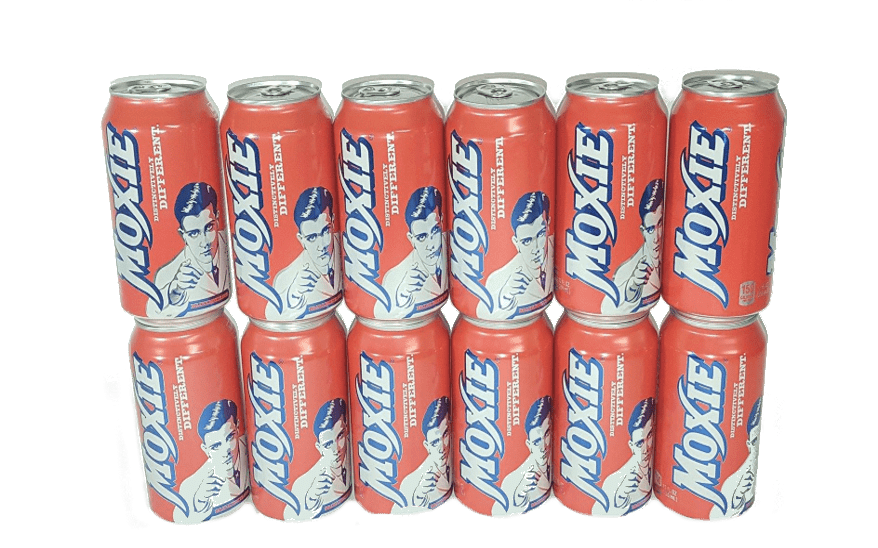 Moxie really needs no explanation, labeled as Maine's Soft Drink, this distinctively different soda dates back to 1885 when it was known as "Moxie Nerve Food" because of its gentian root extract that is considered to have medicinal properties. Often described bitter in taste or needing an acquired taste to consume it. Moxie was recently bought out buy the Coca-Cola Company (Read Portland Press Article). Coca-Cola states the Moxie will remain being produced here in New England and they WILL NOT change the recipe.
10. Humpty Dumpty Chips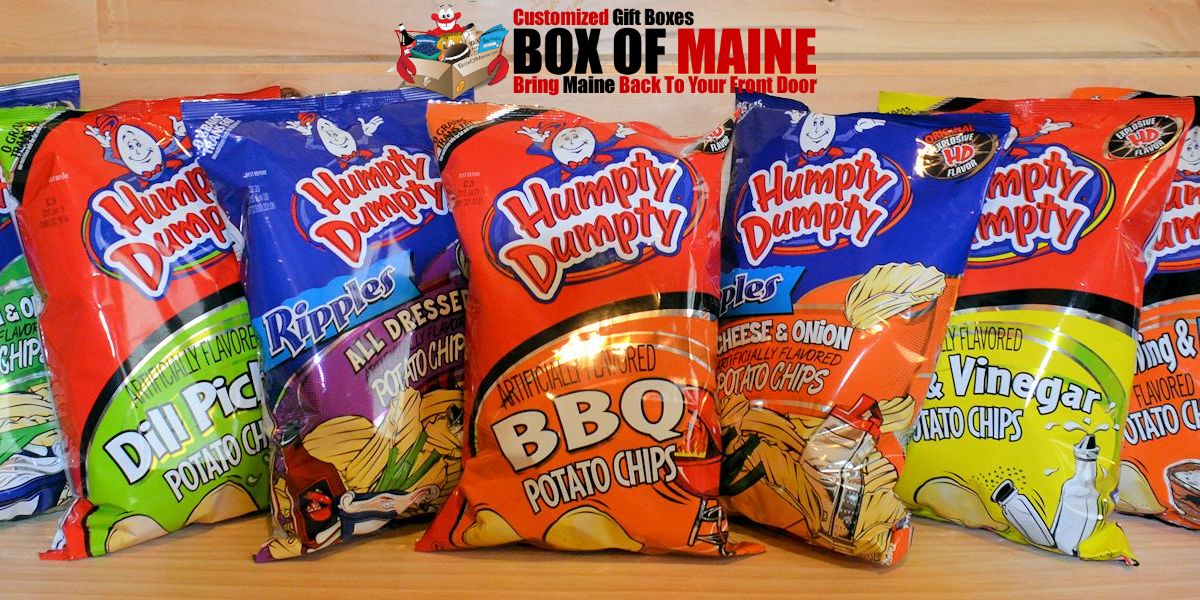 Probably one of the most controversial Maine favorites, Humpty Dumpty, bought out by Old Dutch foods of Canada in 2006 was manufactured in Scarborough, Maine prior to that for over 50 years. To this day Humpty Dumpty Chips are considered a Maine staple and childhood favorite to so many scattered abroad. Humpty Dumpty BBQ Chips are easily considered the best choice as they pack a bold HD flavor and are a go-to salty snack found in nearly every convenience and grocery store in Maine. All dressed chips are definitely a close second as they combine an assortment of flavors into one bag of rippled chips.
---
Some customers holding their Box of Maine's..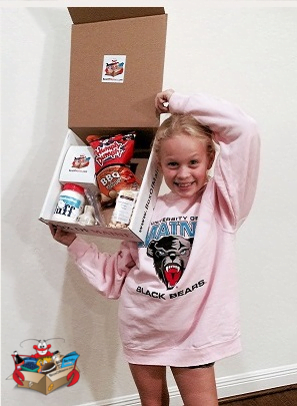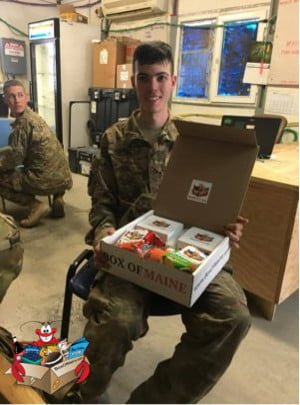 What's in a Box of Maine?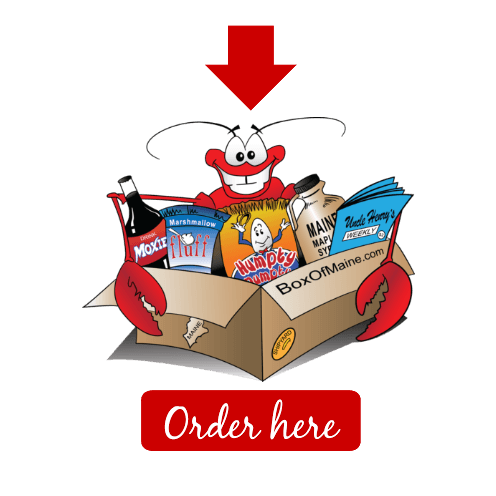 Make a Suggestion