Blog

Best Holiday Moments of 2021!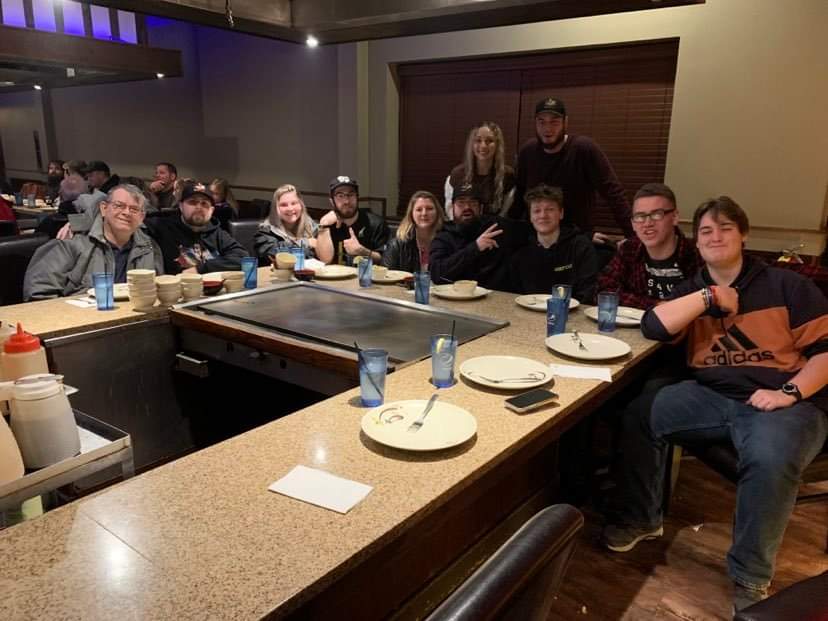 Box of Maine 2021 Holiday Season wrap up & our NEW 9-item Valentine's Day Gift Box.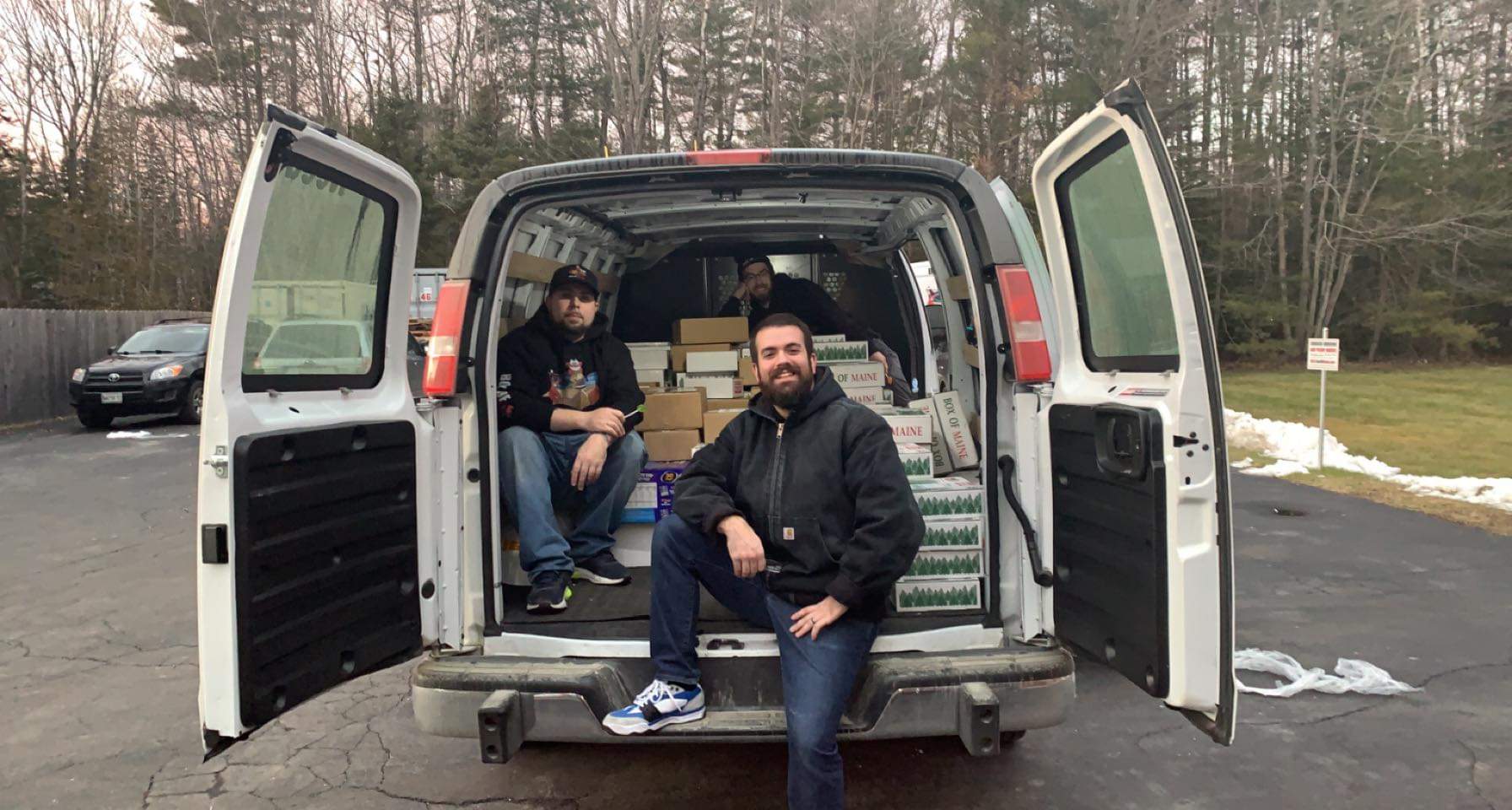 Happy New Year Mainah's! We're excited to announce we have successfully completed our 5th holiday season.  Box of Maine employees bonded together, forming a strong team which allowed us to ship out over 5,000 boxes within the last 3 weeks before Christmas.
Starting in the 3rd week of November, we received hundreds of orders online through Boxofmaine.com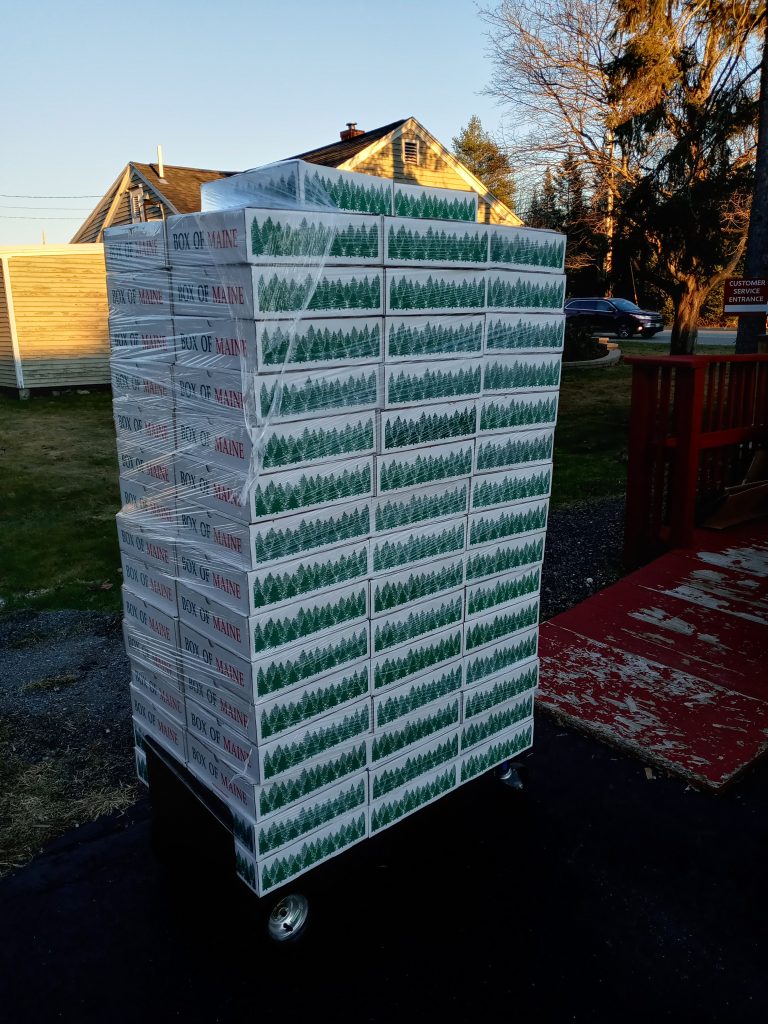 After the orders come in, Bryon our Operations Manager, confirms all the information is correct and prints the shipping label. The order is passed off to be put together by one of our talented gift box assemblers, Jordan.
Depending on the items and the size of the gift box, it can take between 5-7 minutes to grab inventory, assemble it, secure it with packing tape and slap on the printed label and stored on a dolly until it's out the door!
Literally, we had so many packages this holiday season and surprisingly beautiful weather in December that we had to store packages outdoors until the carrier arrived.
In the year 2021, Box of Maine sent out a staggering 25,000 boxes! We shipped packages all over the United States, can you guess which top 5 states enjoy Box of Maine the most just by their nickname?
Let's not forget International packages, Box of Maine shipped to 15 + countries this past year.  Of course our neighbors next door in Canada took the #1 spot with 458 boxes, secondly The United Kingdom came in with 50 gift boxes and Germany with 15. If I'm not mistaken, I think we even sent a little piece of Maine to India.
But it was our great Maine products that did most of the work this holiday season. We spent many hours receiving inventory, moving it to the right area and figuring out how much of a product there was remaining. Some of our biggest sellers included Box of Maine chocolate Whoopie pies, Humpty Dumpty BBQ/All Dressed chips, Moxie soda and Cans of Wild Maine Blueberries.
We had over 14,786 new customers this year. Box of Maine thanks everyone for ordering from us this past holiday season. We spoke to so many amazing people on the phone and received many heart felt messages letting us know how much Box of Maine means to you.
---
It's toy time! @ Barbara Bush's Hospital.
Box of Maine is helping to build holiday cheer for kids and their families in the hospital during the holidays. The owners of Box of Maine, Daniel & his wife Sarah have donated hundreds of Christmas toys to kids at the Barbara Bush Hospital in Portland, Maine. And with plastic bins stuffed to the brim with toys, and in true Christmas fashion, they were delivered to the wonderful children who are patients there.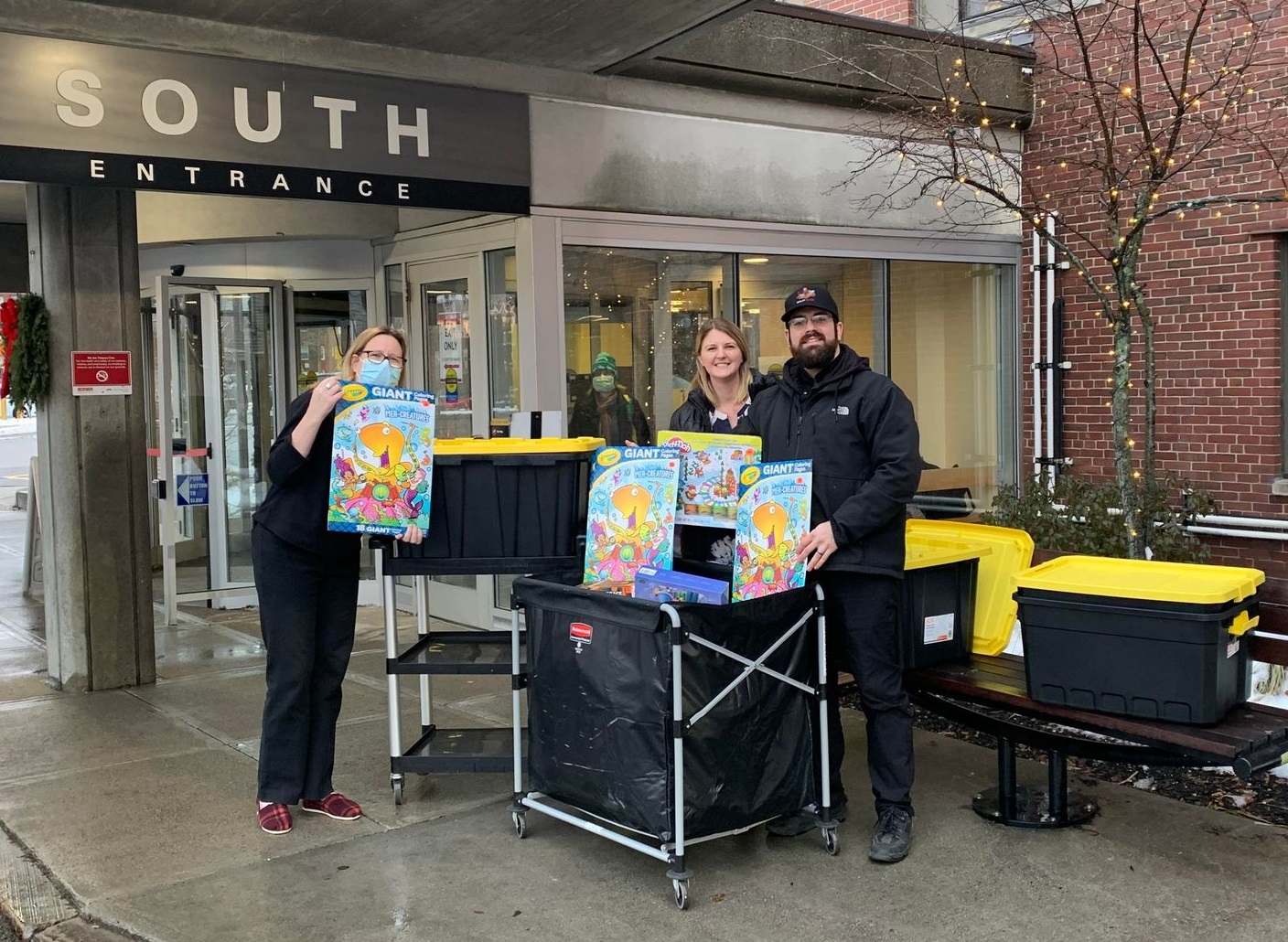 We can't go into 2022 without showing you guys a little Moxie Man!
No, he can't leap over a tall building and he can't run faster than an express train. Moxie Man has no special abilities of any kind. BUT he can make extremely funny movements with his body and he does it with an apron on- it's Moxie man! And it's just in time! The Moxie soda flood gates have finally reopened again and projected to be available again sometime in the coming month.
Box of Maine 2022 has begun! Visit us online and take advantage of our Limited Edition Valentine Box.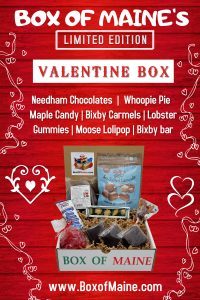 Box of Maine is planning some amazing themed boxes for this year! Our first being the new 9-item Valentine's Day Gift Box.
This gift box is carefully packed with a delightful variety of Maine candy and chocolate.
Convenient care package for those you love
Thoughtful gift for a special Valentine!
Only $39.99
Doesn't that look heavenly? Those sea salted chocolate caramels are to die for! I promise you, your love ne will cuddle up and enjoy some of the best chocolate candy made in Maine.
---