Blog

The absolute best Maine gifts for the holidays!
If you are looking for a sentimental gift for the holidays then look no further!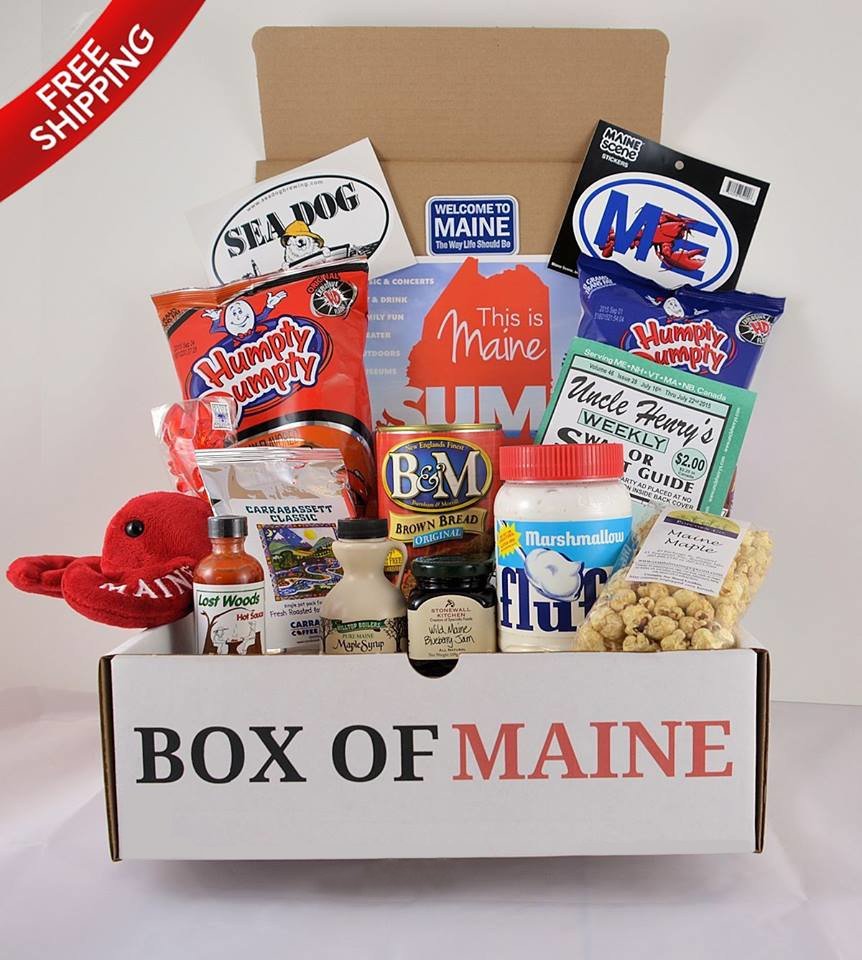 Now you can create your own custom box filled with the things that make Maine so great! From the southern most part of the state, to the rocky coastline and all the way up to the county, you're bound to find a piece of the Pine Tree State in this box. Box of Maine offers over 70 unique items that can all be selected as box options to build the best Maine experience.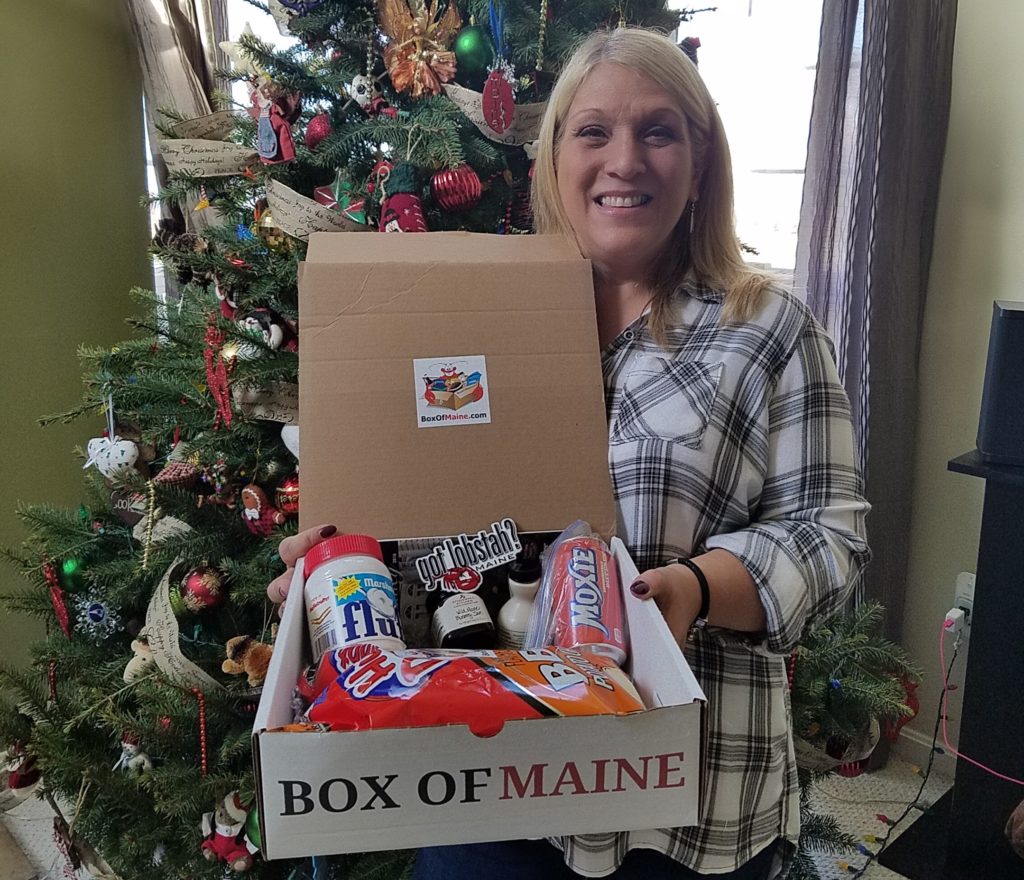 You can also enjoy other regional favorites like Marshmallow Fluff, Moxie, Humpty Dumpty potato chips, B&M Brown Bread, Beans and Bakewell Cream.
So how does it work?
Select either a 5-item box, 7-item box or 10-item box and choose from the list of items you think would make a great fit. You can check out some of the Maine brands we offer here.
Personal Message and Future Delivery Date
If you plan on sending a Box of Maine as a gift it's always nice to add another special touch to the box by including a personalized message.
We can ship it right away or up to 60 days in the future when you select from the options below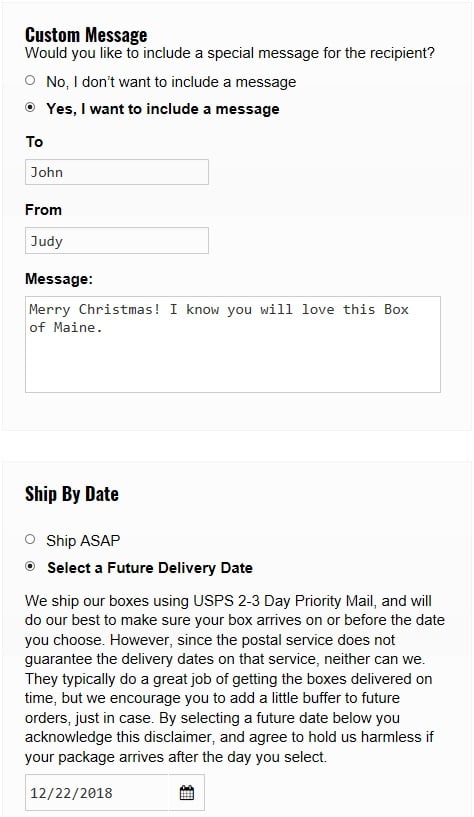 We couldn't forget these Maine delicacies

Just when you thought a cool idea couldn't get any better yessah…… You guessed it! Some wicked good Maine Red "Snapper" Hot dogs with Split-Top Hot Dog Rolls, Humpty Dumpty BBQ Chips and a Maple Whoopie Pie for dessert! You can grill, steam or cook these hot dogs over a camp fire and create memories that will last a life time.
Still having a hard time deciding?
We also have wonderful pre-made boxes that are filled with the seasonal Maine tastes like wild blueberry and pure maple.
What our customers are saying about Box of Maine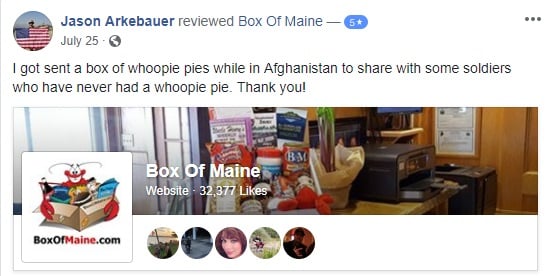 Budget Buy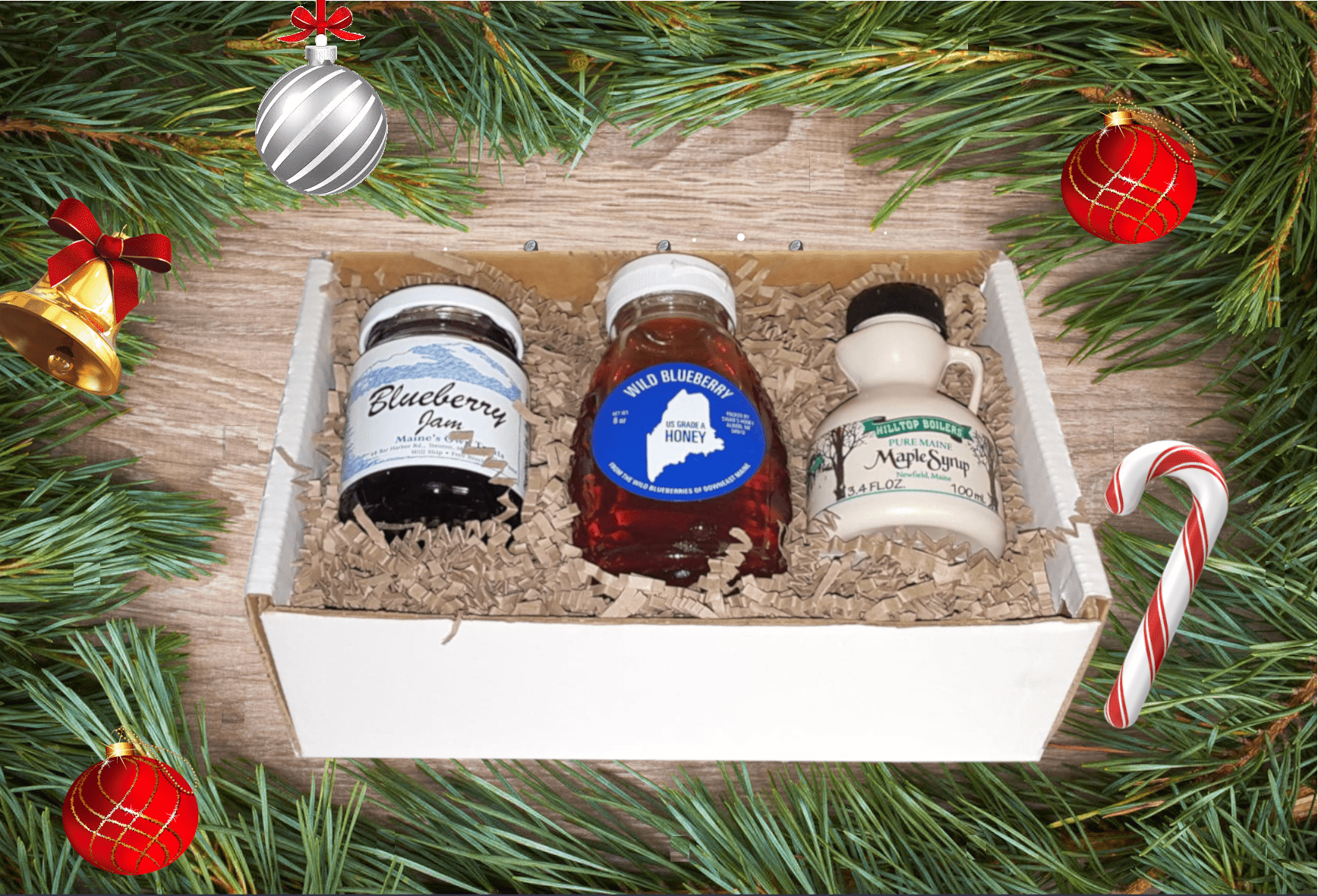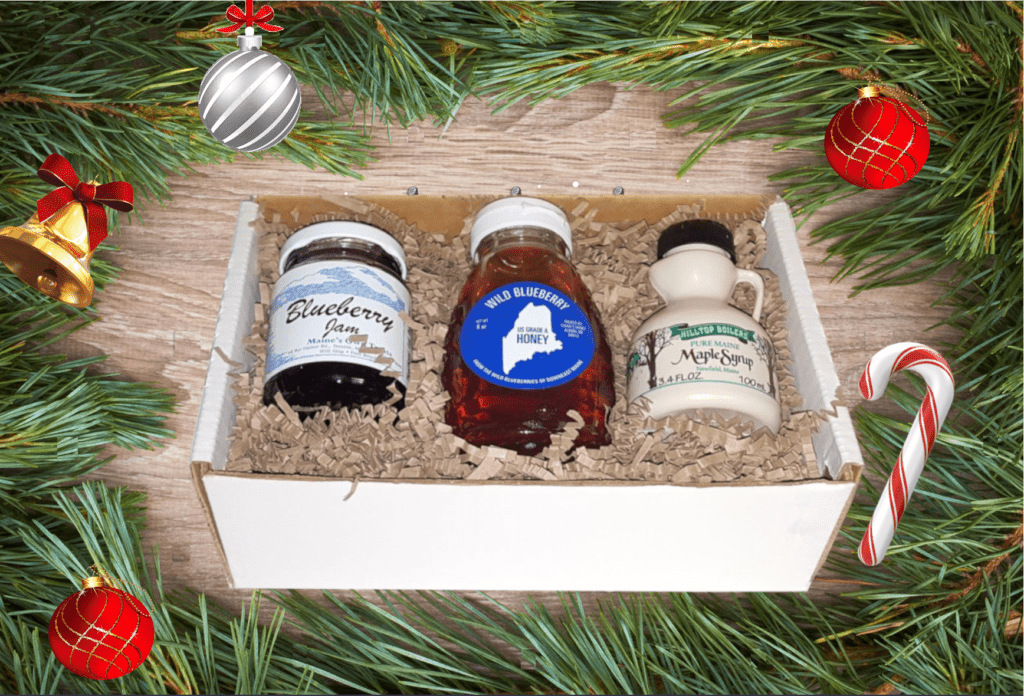 All of our products are made in Maine using local ingredients like fresh wild Maine blueberries, honey and maple syrup. Great for any holiday or gift opportunity to sample a taste of some of the authentic goodness from Maine. The wild blueberry Jam contains 5oz of Maine's low bush wild blueberries. The wild blueberry honey contains 8oz of US GRADE A honey from downeast Maine and in addition, 3.5 oz of GRADE A Pure Maple Syrup from Monroe Maine.
Price Includes Free USPS Priority Shipping!
We typically ship all our boxes within 24 hours of receiving your order, and use USPS Priority Shipping to make sure your package arrives in 2-3 days. You receive a tracking number via email so you can follow your box to its destination. FREE SHIPPING to USA and Military APO / FPO addresses.
Follow us on all social media!Some more customer photos..